Magellan Drug & Alcohol Rehab Coverage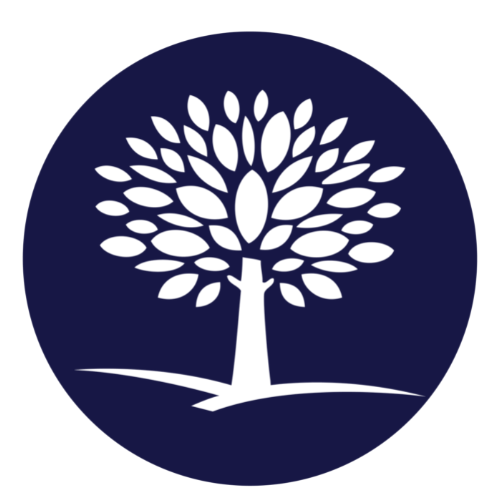 Last Updated: August 29, 2023
Editorial Policy | Research Policy
Addiction is a serious but treatable chronic disease, and many insurance companies, including Magellan, offer coverage for rehab.
Inpatient and outpatient treatment programs are available if you're struggling with addiction. These programs are evidence-based and can help you achieve recovery, but there should be few, if any, barriers to receiving treatment. With that in mind, many insurance companies offer coverage for rehab. The Recovery Village Cherry Hill at Cooper accepts most types of insurance and is in-network with many companies so you can get effective treatment to overcome addiction.
Magellan Provider Overview
Magellan Health is a managed health provider. The company has a history going back 50 years, with a focus on behavioral health and, in particular, substance abuse treatment. There are more than 77,000 mental health partners with Magellan Health, many of which are rehab centers and mental health professionals specializing in addiction treatment. Magellan offers numerous programs and solutions, including programs for:
Employee and employer assistance
Integrated behavioral health
Young people
Health insurance companies partner with Magellan Health to give their members more access to therapy and mental health services and create a more expansive network of providers. This means you may have insurance with another company but receive mental health services through a partnership with Magellan Health.
Magellan Plans and Coverage Levels
Many types of plans and coverage are available through Magellan Health, with the biggest difference between these plans being your out-of-pocket costs.
For example, if you receive outpatient services and have coverage from Magellan Health, you might have to pay 20% coinsurance if you use an in-network provider and 40% coinsurance if you use an out-of-network provider. Overall, depending on your plan, you should expect to pay 20-40% in coinsurance if you see a therapist or service provider that's in-network and perhaps more if you see someone out-of-network.
How To Check Your Magellan Insurance Benefits
If you or someone you love struggles with addiction, you want to verify your insurance benefits before deciding on a rehab center. It's important to know what will be covered by your insurance and also the costs you'll be responsible for. If you aren't sure what Magellan Health covers, you can start by looking at your "Summary and Benefits" document from the company. You can typically find this if you log into the Magellan Health portal. You can also call Magellan Health to check your coverage or contact a Recovery Advocate at The Recovery Village Cherry Hill at Cooper.
To simplify the process, we created an insurance tool. This is a streamlined way to check your benefits and learn more about coverage.
Does Magellan Insurance Cover Drug and Alcohol Rehab?
In most cases, Magellan will cover rehab for drug or alcohol addiction, but the specific treatments and services available to policyholders depend on their plan and facility. When you're admitted to a rehab program, you might need a preauthorization from Magellan, which is when the decision on the medical necessity for treatment is decided. If you're receiving outpatient treatment, you might not need a preauthorization. Then, you may be required to meet a deductible or pay a copayment or coinsurance.
Do Treatment Centers Need To Be In-Network?
An in-network provider or rehab center contracts with Magellan to provide services to policyholders at a set price. That lowers out-of-pocket costs if you choose a rehab center that's in-network. While you could seek treatment at an out-of-network center, Magellan may cover less than it would for an in-network provider or not offer coverage at all.
What Types of Addiction Treatment Does Magellan Cover?
Many levels of care are often part of a treatment plan. The services that a Magellan plan may cover include:
Medical detox service includes around-the-clock medical care and using medications when needed to reduce withdrawal symptoms and increase comfort.
Inpatient treatment, or residential rehab, includes living onsite at a treatment center.
Partial hospitalization programs or PHPs include intensive treatment but more flexibility and responsibility than inpatient programs.
Magellan may cover intensive outpatient programs.
Outpatient rehab is the next step for someone who's completed a higher level of care, and Magellan may cover it.
Magellan Length of Treatment
Addiction treatment is often ongoing, and you might follow a continuum-of-care model. In these programs, you begin with an intensive treatment level, like residential rehab. Once you complete a level, you move into something less intensive as you're ready. When it comes to the inpatient part of a treatment plan, your rehab stay might be 30, 60 or 90 days, but it differs based on your needs. Then, you could continue in a lower level of care for months or longer. The length of treatment Magellan will cover depends on your policy, where you go for treatment and your medical needs.
Magellan In-Network Coverage in New Jersey
If you're looking for a New Jersey addiction treatment center that accepts Magellan, The Recovery Village Cherry Hill at Cooper is available. Our treatment center offers physician-led and research-backed treatment for addiction and co-occurring mental health disorders. If you aren't sure about your insurance benefits or details of your policy, you can talk to Magellan directly or a Recovery Advocate at our treatment center. You can also streamline the process by completing the insurance verification checker.The most important step you can take is to get help for addiction. Talk to a Recovery Advocate to find out what to do next.
Questions?
Our Recovery Advocates are ready to answer your questions about addiction treatment and help you start your recovery.
Medical Disclaimer: The Recovery Village aims to improve the quality of life for people struggling with a substance use or mental health disorder with fact-based content about the nature of behavioral health conditions, treatment options and their related outcomes. We publish material that is researched, cited, edited and reviewed by licensed medical professionals. The information we provide is not intended to be a substitute for professional medical advice, diagnosis or treatment. It should not be used in place of the advice of your physician or other qualified healthcare provider.