8 Things You Should Know About Long-Term Rehab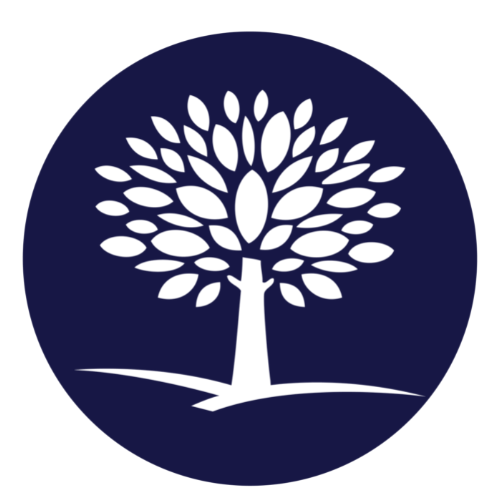 Last Updated: November 3, 2023
Editorial Policy | Research Policy
Long-term rehabilitation can increase your chances of success, as staying in treatment longer is linked to better outcomes for people with addiction.
Several treatment options are available when seeking addiction help. It's important to weigh each option's pros and cons and select a program that best fits your situation. One treatment option that can be particularly effective is long-term rehab.
What Is Considered Long-term Substance Use?
Long-term substance use describes ongoing drug or alcohol misuse, which may persist for many years. This is the most common form of substance misuse. In fact, a recent study found substance use disorders are more likely to be chronic rather than acute, and it takes an average of 17 years for a person to achieve a state of remission.
Unfortunately, chronic drug use is damaging to the brain. According to the National Institute on Drug Abuse (NIDA), drug addiction changes the brain's structure and alters how it responds to rewards, stress and situations requiring self-control. Long-term drug misuse also disrupts healthy brain functioning and can lead to death if untreated, which is why it is important to seek treatment.
Due to changes in the brain, addiction leads to compulsive drug-seeking, which can be difficult for a person to overcome alone. Long-term rehab can help people recover safely and heal from the harmful effects of substance misuse.
What Is Long-term Rehab?
When people think of inpatient rehab, they often imagine short-term stays of 28–30 days or about a month. However, long-term inpatient rehab lasts at least three months but may last as long as a year. When patients enroll in a long-term rehab program, they will live on-site at the treatment center for the program.
Substances Treated at Long-term Rehab
Long-term rehab programs are qualified to treat addictions to several different substances. Some patients receiving treatment in a long-term inpatient program may have addictions to multiple substances.
Some common substances that may lead people to seek long-term treatment include:
Alcohol
Marijuana
Heroin
Cocaine
PCP
Methamphetamine
LSD
Prescription pills like opioids, benzodiazepines or stimulants
Treatments & Therapies Used at Long-term Rehab
Long-term rehab programs typically provide a range of treatments and therapies to help people recover from addiction. Patients in these programs usually participate in individual and group counseling and receive medication management services, psychiatric counseling and opportunities to participate in therapeutic activities like yoga or art therapy. Rehab programs may also offer support groups and recreational activities, like basketball or group outings.
How Long Is Short-term Rehab?
Rehab programs can differ in length. Short-term rehabs may last as long as a month or as short as a few weeks. After completing a short-term inpatient program, many patients transition to an outpatient program within the community.
How Long Is Long-term Rehab?
Long-term rehab programs typically last at least three months; however, some may be significantly longer, lasting up to a year. Long-term rehabs offer intensive services and may affiliate with outpatient programs that allow people to continue treatment after returning home.
What To Expect in Long-term Rehab
If you participate in a long-term rehab program, you will need to stay away from home for several months or more because you will live on-site at a treatment center. While there, you will stay in a room, perhaps with a roommate, and eat your meals on-site.
Long-term inpatient programs are typically highly structured, meaning you can expect to follow a daily schedule. You will participate in individual and group counseling, medication services, psychiatric counseling and therapeutic/recreational activities like yoga, art therapy and sports.
Benefits of Long-term Rehab
Long-term rehab programs are beneficial because they remove you from drug use triggers and allow you adequate time to recover from addiction. According to NIDA, programs should last at least three months to provide the best outcomes, so long-term inpatient treatment is likely to be a better option than short-term rehab programs.
Some specific benefits of long-term rehab include:
You will be away from the stress of daily life, so you can truly focus on recovery.
You will have an opportunity to establish a period of sobriety before returning home.
You will be removed from triggers for drug use, such as contact with friends or family members who are still using.
You will receive several services to address all the areas of life impacted by addiction.
Long-term Rehab vs. Other Levels of Care
Long-term inpatient rehab is just one of several available options for people seeking addiction treatment. An alternative to this program is a partial hospitalization program, in which patients receive at least 20 hours of weekly service. While these programs are structured and intensive, they allow patients to return home at night.
Other levels of care include intensive outpatient programs, in which patients receive at least nine but fewer than 20 hours of weekly service, or standard outpatient programs, which provide under nine hours of weekly service. Both options allow patients to live at home while participating in treatment. Intensive outpatient care is more structured than standard outpatient services.
Paying for Long-term Treatment With Insurance
Going to treatment is a financial investment, but the cost of living with addiction will likely exceed the expenses associated with rehab. The good news is that many insurance companies cover addiction treatment costs. Check with your insurance company to verify your coverage.
How To Find a Rehab in New Jersey
If you're looking for a rehab program near you, the Substance Abuse and Mental Health Services Administration offers a search tool for finding a provider near you. The tool will help you determine which long-term rehab programs are available in your area and the payments they accept.
If you're ready to take the first steps towards recovering from addiction, reach out to the professionals at The Recovery Village Cherry Hill at Cooper. Our multidisciplinary team offers compassionate, evidence-based treatment to help people recover from addiction and can give you the support you need to start a sober life. We serve the Greater New Jersey area and are located just outside Philadelphia. Our service options provide a full continuum of care, from medical detox to inpatient and outpatient services.
Medical Disclaimer: The Recovery Village aims to improve the quality of life for people struggling with a substance use or mental health disorder with fact-based content about the nature of behavioral health conditions, treatment options and their related outcomes. We publish material that is researched, cited, edited and reviewed by licensed medical professionals. The information we provide is not intended to be a substitute for professional medical advice, diagnosis or treatment. It should not be used in place of the advice of your physician or other qualified healthcare provider.