About Us
The Recovery Village Cherry Hill at Cooper is an accredited, physician-led addiction rehab facility committed to providing evidence-based, multidisciplinary treatment for alcohol and drug addiction and co-occurring mental health conditions.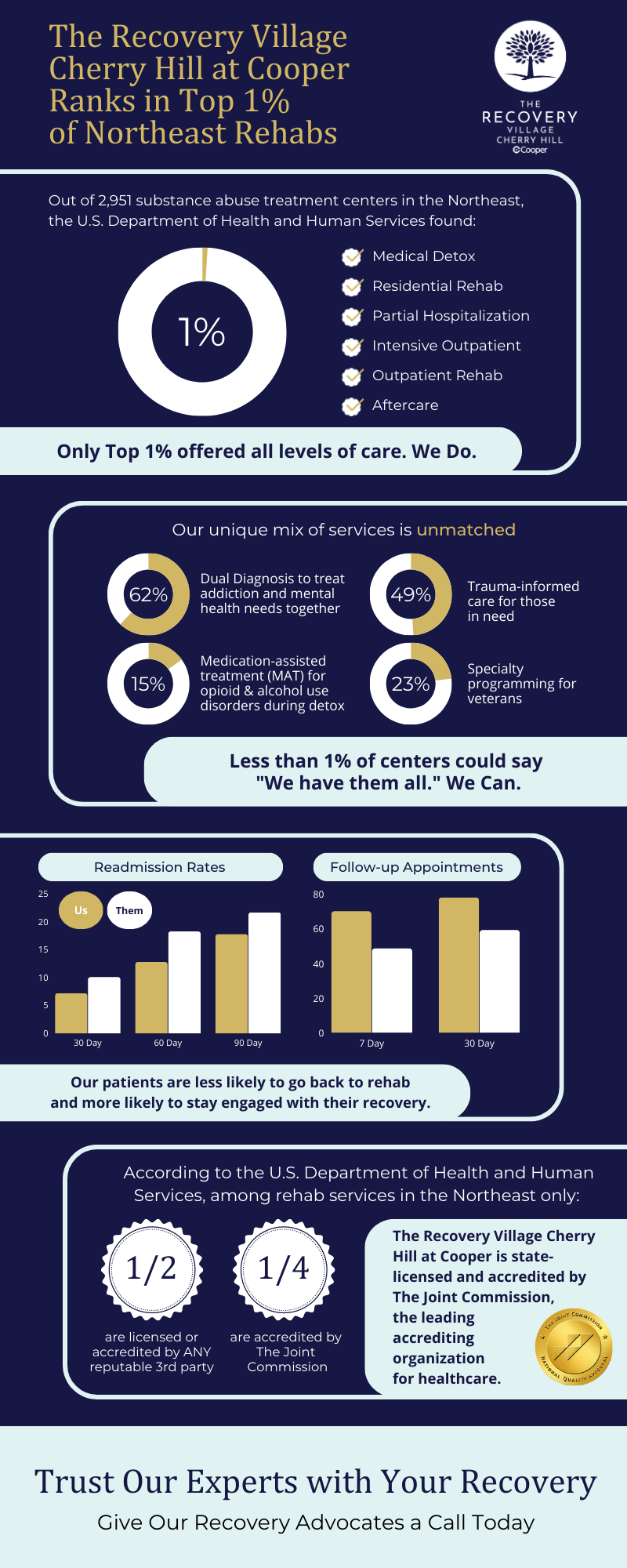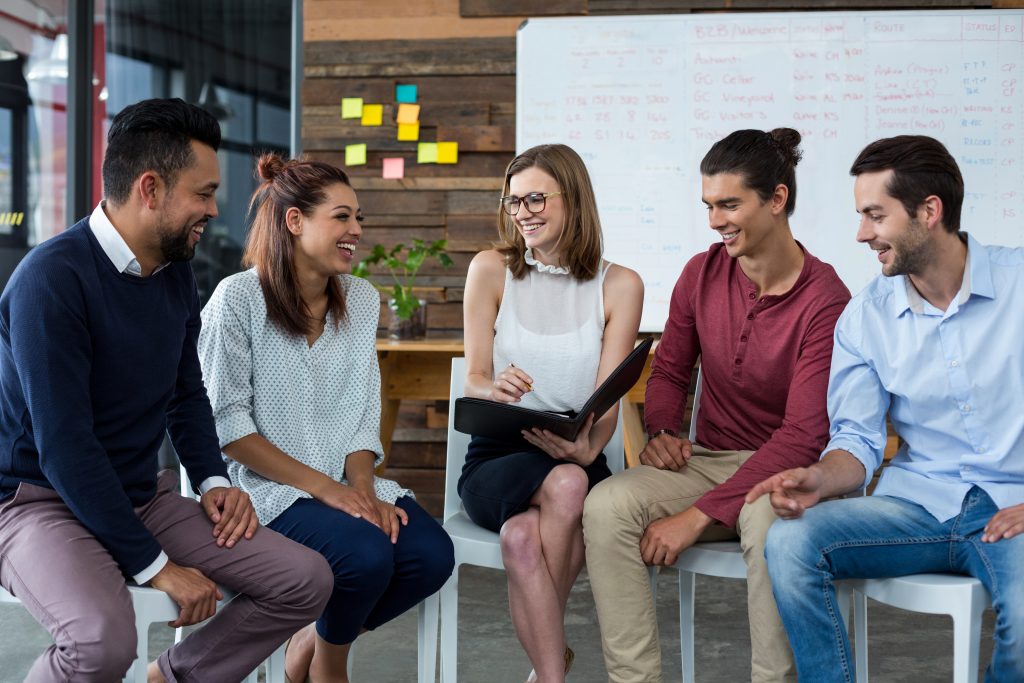 Our Philosophy
At The Recovery Village Cherry Hill at Cooper, we understand addiction is a chronic, relapsing disease. Our holistic approach to patient care involves treating addiction's mental, physical and emotional symptoms while discovering the disorder's root causes. We provide treatment at every level of recovery, from medical detox through aftercare, to ensure each patient gets a personalized treatment plan that meets their needs and goals.
Our Leadership Team
Treatment at The Recovery Village Cherry Hill at Cooper is led by addiction specialists with decades of combined experience to help you get your life back.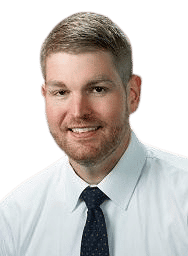 Dr. Ryan Schmidt
Medical Director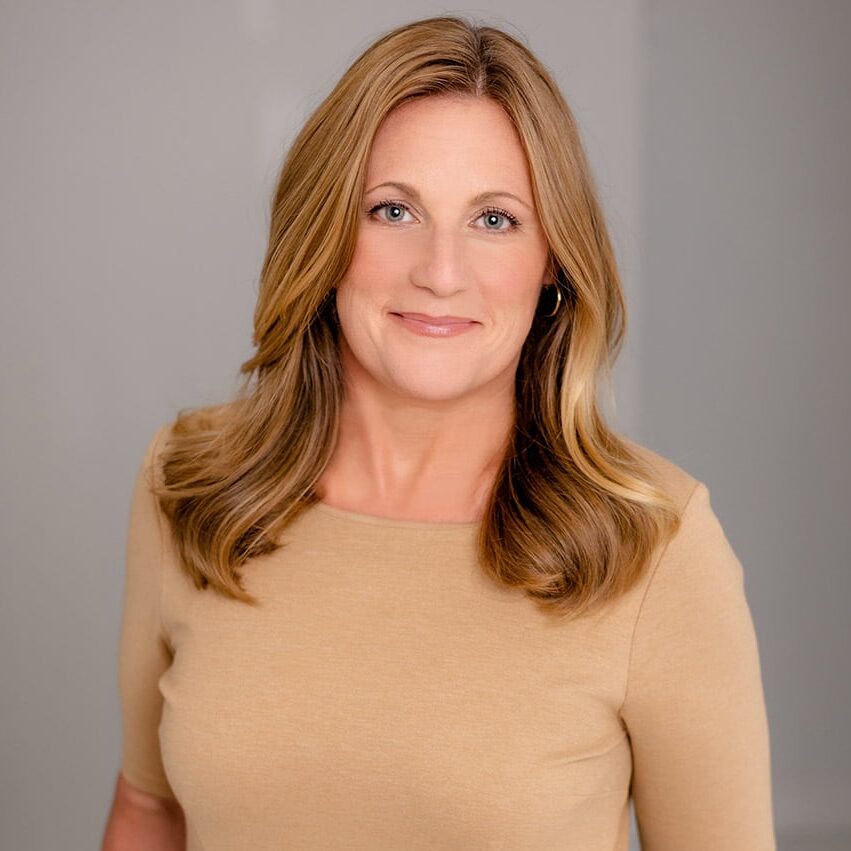 Heather Brown, LCSW | LCADC | CCS
Executive Director
Michael Bakey
Director of Nursing (RN)
Our Community Outreach Team
Our outreach team works with community leaders to provide addiction treatment and recovery resources to those in need.
Don Rogers, CADC, CPRS
Community Outreach Director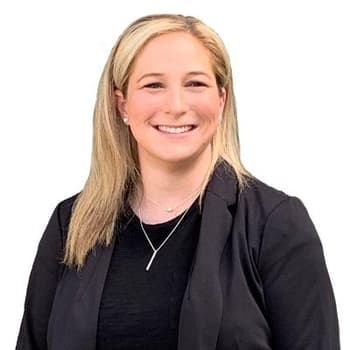 Rosie Wells, MBA
Senior Community Outreach Coordinator
Ethan Mawhinney
Community Outreach Coordinator
Our Partnership with Cooper Health
In October 2018, Advanced Recovery Systems announced a partnership with Cooper University Health Care to build a new state-of-the-art, $27 million, 90-bed inpatient treatment facility in Cherry Hill, New Jersey.
"Drug addiction and deaths from drug overdoses, particularly opioids, continue to rise nationally and Cooper physicians are dealing with the results of addiction every day. There's a clear need for responsible and effective treatment centers for patients and we look forward to working with ARS to create a facility that will fill an existing gap in the continuum of care and offer quality treatment for Cooper patients and all who are seeking recovery from addiction."
George E. Norcross, III, Chairman of the Board of Trustees for Cooper University Health Care
Cooper University Health Care is the leading academic tertiary care health system and the only state-designated Level 1 Trauma Center in South Jersey. Our partnership as two leading health care organizations will help increase access to safe, compassionate addiction treatment in South New Jersey and beyond.
"Our patient-centered approach and focus on evidence-based care has successfully helped thousands of individuals in need of addiction treatment across the United States. We are honored to partner with Cooper and look forward to serving residents in New Jersey and the surrounding region by offering our effective treatment model."
Mitchell Eisenberg, MD, Chief Executive Officer of Advanced Recovery Systems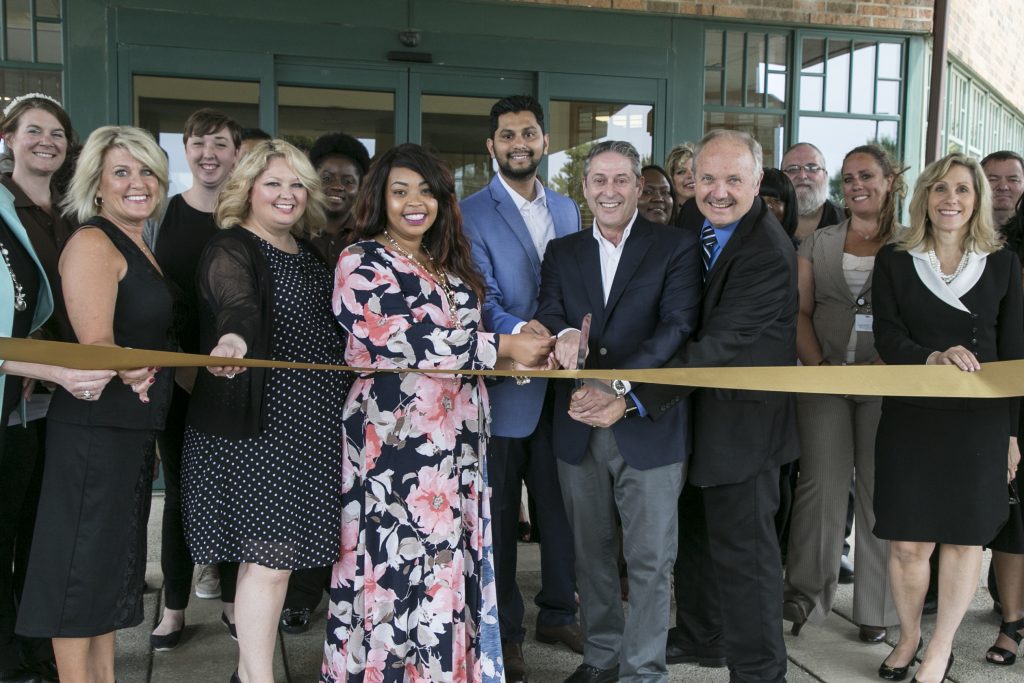 Our History
The Recovery Village Cherry Hill at Cooper opened in 2021 as part of Advanced Recovery Systems' nationwide network of addiction rehab facilities. Established in 2013 by Dr. Mitchell Eisenberg and Dr. Lewis Gold, Advanced Recovery Systems is a trusted, physician-led behavioral healthcare company committed to offering evidence-based, expert care for addiction and mental health conditions.
We work alongside healthcare providers, organizations and individuals to connect those in need to life-saving addiction treatment and mental health care that heals lives, families and the surrounding communities.