How Much Does Rehab Cost? Real Numbers for Your Recovery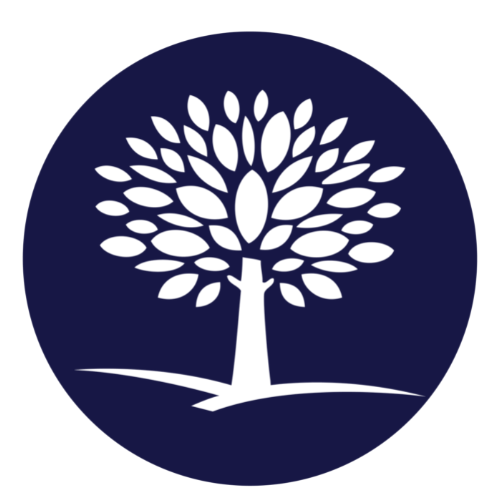 Last Updated: August 29, 2023
Editorial Policy | Research Policy
The cost of rehab will differ based on factors like location, insurance, program type and more. However, payment options are available, even with no insurance.
No matter your situation, there are many ways to pay for addiction treatment.
Though the thought of paying for substance abuse treatment may seem overwhelming, many options help people afford rehab and reduce the cost of treatment. The overall cost of treatment will depend on several factors, such as the type of facility you attend, how long you stay in rehab and what kind of insurance coverage you have. Learn the details to give you a better understanding of how much rehab costs.
Cost of Rehab Based on Level of Care
Perhaps the most important contributing factor to the cost of rehab is the level of care you choose. Multiple options are available when seeking an addiction treatment program, ranging from inpatient treatment to different types of outpatient care.
Inpatient programs are the most costly because, in addition to receiving treatment services, you will be provided with room and board since patients in this program live on-site at a treatment facility. Outpatient services are often less expensive as patients return home after attending appointments.
Medical Detox
Medical detox is often the first step in the rehab process. When a person decides to stop using drugs or alcohol, a medical detox program provides them with the care and support they need to cope with withdrawal symptoms. Many patients undergo medical detox in an inpatient setting, with medical staff providing around-the-clock care, including medications that can alleviate withdrawal complications.
While the costs of medical detox will vary, the typical price can range from about $300–$800 per day. These figures represent the total cost of treatment; your out-of-pocket costs might be lower if you have insurance that covers medical detox.
Inpatient/Residential
Inpatient treatment, sometimes called residential care, is often the most costly form of rehab because patients have a room or bed in the treatment center and receive all their meals from the program. This understandably increases costs.
Inpatient care also involves services such as individual and group counseling, consultation with a physician and therapeutic activities like art and yoga. All of this adds up, depending on how long you stay and how luxurious the amenities and accommodations are. A recent study found that for-profit programs, from bare bones to luxury, charged an average of $17,434 for inpatient heroin addiction treatment.
Partial Hospitalization Program
Partial hospitalization programs (PHPs) are a middle ground between inpatient and outpatient care. Patients in a partial hospitalization program receive 20 or more hours of services per week. They may participate in individual and group counseling for several hours per day, up to five days per week, but often still live on-site. Due to the time spent in care, partial hospitalization is more costly than standard outpatient care.
Intensive Outpatient Rehab
Patients in intensive outpatient rehab participate in services for at least nine hours per week. They may attend treatment in three-hour blocks — for example, three evenings per week. Intensive outpatient services typically involve a combination of individual and group counseling.
The cost of a 30-day intensive outpatient program ranges from $3,500–$11,000. A recent study with people in opioid addiction treatment found that the average monthly price of intensive outpatient care was $3,148 per person at the start of treatment.
Outpatient Rehab
Outpatient care is typically the most affordable level of addiction treatment, as patients receive under nine hours of service per week. Someone in outpatient treatment may meet with a counselor once a week for an hour, for instance. Three months of outpatient care can cost from  $1,000–$10,000.
Summary of Rehab Program Costs
Medical detox:

$300–$800 per day

Inpatient treatment:

$17,434

Intensive outpatient rehab:

$3,500–$11,000

Outpatient rehab:

$1,000–$10,000
Other Factors That Affect the Price of Rehab
Beyond the level of care, the overall rehab cost depends on various factors, including:
Location
The price you pay for rehab will also differ based on the location of your treatment center. Rehab programs in large cities with a higher cost of living are likely to cost more than small-town facilities.
Amenities
Inpatient rehab programs can offer different types of amenities. Some basic treatment centers may provide patients with little more than a bed and shower. In contrast, other facilities often serve celebrity clientele and provide a range of amenities and luxury accommodations. A program with more amenities will be more costly.
Census
Patient census, which is the headcount of the number of patients enrolled in treatment, can also affect costs. Larger facilities with more patients tend to operate more efficiently, reducing patient costs. On the other hand, smaller facilities may have higher prices, according to research.
Length of Stay
The cost of rehab will differ based on the length of stay. A patient who spends more time in an inpatient or medical detox program will understandably incur greater costs than someone with a more brief stay in treatment. This is true for patients in outpatient programs as well, as they will attend fewer appointments than someone in the program for a longer time.
Treatments and Programs Offered
Programs offering more comprehensive treatment will be more costly than those providing basic services, such as individual and group counseling. For instance, some inpatient or outpatient facilities may have a psychiatrist on staff. Patients who receive services from these providers will incur higher costs than those who only meet with an addiction counselor.
Programs that offer medication-assisted treatment (MAT) may also cost more because patients receive a prescription for medication and counseling. These programs must have a prescribing professional on staff, such as a medical doctor.
Insurance
Depending on your insurance, some or all of your stay in addiction rehab may be covered by insurance. Different insurances offer different types of coverage, and your out-of-pocket costs will depend on your specific insurance policy. If your insurance covers rehab, your out-of-pocket costs will be lower.
Cost of Rehab With Insurance
Although many people can use their insurance for rehab treatment, many factors can affect what is covered. Coverage can differ based on state and federal laws, so it is important to speak with your insurance provider to verify that addiction treatment at your chosen facility is covered.
The Recovery Village Cherry Hill at Cooper is in-network with many private insurance providers, but each individual's plan benefits may differ. Contact your insurance provider or one of our Recovery Advocates to verify your policy details.
Types of Health Insurance Used for Rehab
The primary health insurance plans are private and public insurance. There are some key differences between the two policies.
Private Insurance
These are policies you purchase for yourself or have through your employer, and you are primarily responsible for the costs. Private insurance will typically cover some or all of your rehab costs.
Public Insurance
The government provides these policies, which pay for some or all of your insurance costs. Public insurance includes programs like Medicare and Medicaid. According to the Affordable Care Act (ACA), Medicaid programs must cover addiction treatment as an essential benefit. Not all rehab facilities accept Medicare or Medicaid.
Regardless of your policy, you will likely have to pay some out-of-pocket expenses for rehab. You can contact your insurance provider to find out how much your insurance policy will cover.
Cost of Rehab Without Insurance
If you do not have a health insurance policy or your policy does not cover enough of your treatment costs, there are other ways to pay for drug or alcohol rehab. Government-funded options are available to those who qualify, and payment plans can ensure people can receive treatment without incurring an unaffordable financial burden.
Other Ways To Pay for Drug and Alcohol Rehab
Other options are available if you don't have private health insurance that you purchased individually or obtained through an employer.
Medicare and Medicaid
Government-funded health insurance policies like Medicare and Medicaid provide coverage for low-income families, people with disabilities and seniors. These policies cover addiction treatment, but some facilities, including The Recovery Village Cherry Hill at Cooper, do not accept these plans.
Even though we do not accept Medicare or Medicaid health insurance, we would be happy to help you find another rehab center or solution that meets your needs.
SAMHSA Grants
The Substance Abuse and Mental Health Services Administration (SAMHSA) provides grants to state-funded addiction treatment programs. These SAMHSA grants allow public and nonprofit facilities to provide more people with access to addiction support. You may be able to receive free or low-cost treatment from a facility sponsored by one of these grants.
Financing
Addiction recovery can be a difficult process; the last thing you should worry about is finances. Many options for rehab financing are available to help ease the burden of paying for treatment. You may take on a payment plan from the rehab center or take out a medical loan from your bank, which allows you to pay back the costs of rehab over a longer period, or a generous friend or family member may be able to provide you with a loan.
Fundraising or Crowdfunding
The Internet has helped many families pay medical expenses through crowdfunding and fundraising. Websites like GoFundMe allow people to raise money for different life situations, including drug or alcohol addiction treatment. You can also fundraise through more traditional options, such as hosting a garage sale or another event.
Don't Let the Cost of Rehab Stop You
No matter how you decide to pay for treatment, it will always be worth the investment for your long-term health and happiness. While rehab may come with a cost, when you enter recovery and achieve sobriety, you set yourself up for a life free from addiction. Ultimately, becoming sober saves you from spending money to maintain your addiction. It also reduces the legal and healthcare costs associated with active addiction.
In the long run, investing in treatment saves money that otherwise would have been spent to keep the addiction alive.
Drug and Alcohol Rehabs Near Me
If you're looking for addiction treatment, contacting facilities or providers near you to inquire about their costs and whether or not they accept your insurance is helpful. Your local mental health board may be able to provide you with information about local treatment centers.
If you're having difficulty finding a treatment center, SAMHSA offers a search tool that will provide you with a list of addiction rehabs near you. The tool has information about each facility, including the types of payment they accept. Keep in mind that in some cases, people decide to attend a rehab program far from home for a change of scenery.
Addiction Treatment and Rehab in New Jersey
For those in the New Jersey area, The Recovery Village Cherry Hill at Cooper offers addiction treatment services convenient to locations like Newark, Camden and Trenton, and Philadelphia, Pennsylvania. We offer a full continuum of addiction services, including inpatient and outpatient care and medical detox. Our inpatient facility provides 90 beds and many amenities, including a full fitness facility, a yoga room and an outdoor volleyball court.
If you or a loved one is ready to take the first step toward a healthier life, The Recovery Village Cherry Hill at Cooper can help. Contact us today to learn more about payment options, insurance and treatment plans that can work well for your situation.
Questions?
Our Recovery Advocates are ready to answer your questions about addiction treatment and help you start your recovery.
Medical Disclaimer: The Recovery Village aims to improve the quality of life for people struggling with a substance use or mental health disorder with fact-based content about the nature of behavioral health conditions, treatment options and their related outcomes. We publish material that is researched, cited, edited and reviewed by licensed medical professionals. The information we provide is not intended to be a substitute for professional medical advice, diagnosis or treatment. It should not be used in place of the advice of your physician or other qualified healthcare provider.