The addiction recovery process does not end when a person completes their stay in rehab. Recovery is a long-term journey that requires ongoing maintenance and support, especially while transitioning back into daily life after rehab.
Because we understand the importance of ongoing care after completing addiction treatment, we provide our patients with a variety of aftercare resources to help them navigate their new life without turning to drugs or alcohol. Before leaving, each client receives a customized aftercare plan to help set them up for success in life after rehab.
What Is Aftercare?
To put it simply, addiction aftercare is treatment that continues after the initial rehab stay. While in rehab, clients learn a variety of strategies and ways to address negative thought patterns that used to lead to substance use. It's important to reinforce these strategies after the rehab stay is over and learn new methods, as needed. Aftercare programs allow clients to continue learning new skills and have support while pursuing lifelong recovery.
Importance of Aftercare in Recovery
Maintaining sobriety in early recovery can be difficult, but even people who have been in recovery for years can stumble and return to using substances. Though relapse is common in recovery, participating in aftercare programs can reduce the likelihood of relapses. Recovery after rehab involves using the tools learned during treatment and applying them to real-world situations. Aftercare helps people to continue using these tools and to learn new ones that will help them overcome new obstacles they may be unprepared for.
Related Topic: Pink Cloud Risks in Early Recovery
Aftercare Plans and Services
Substance abuse aftercare services typically include connecting the person with recovery groups, follow-up appointments, ongoing therapy, maintenance medication and more. These resources facilitate long-term addiction recovery by providing clients with helpful support after leaving rehab.
Support Groups
Addiction support groups include 12-step meetings, such as AA and NA meetings along with other types of group support like SMART Recovery meetings. Clients are given lists of local support groups they are able to attend during recovery. At these meetings, members provide one another with accountability, encouragement and continued support. Attendees gain access to local recovery resources and are able to share stories of their experiences in coping with addiction.
Ongoing Therapy
Clients are encouraged to continue participating in individual and group therapy sessions after rehab, where they can continue to learn and reinforce strategies for maintaining sobriety. Drug addiction therapy can help people sort through their emotions, learn how to deal with tough situations and receive feedback about their lives.
Sober Living
Sober living communities allow people in recovery to have an easier transition back into their daily lives, and tenants are able to receive support and accountability from one another. Sober living homes are especially helpful for people who find that returning to their previous home directly following rehab to be too overwhelming or would just prefer a more structured environment to make that transition easier.
See More: Tips for Staying Sober on Holidays
Relapse Prevention
Aftercare can help with relapse prevention, but it's still important to know the signs of a potential relapse. Relapse warning signs can come in three stages, including:
Emotional relapse: A person begins skipping recovery meetings and isolates themselves from others. Negative emotions can begin to build, and there can be disruptions in eating and sleeping habits.
Mental relapse: A person ignores their physical and mental health for a long period, and they begin feeling angry or upset at their situation. These feelings can cause someone to begin using drugs or alcohol again in an effort to cope.
Physical relapse: A person begins using substances again.
Using aftercare resources and reaching out for support when it's needed can help stop a relapse while it's still in the early stages. For many, relapse prevention strategies include avoiding triggers or overly stressful situations. When these situations inevitably do occur, people avoid relapse by recognizing the signs listed above and taking action to resolve them.
Finding an Aftercare Program in South Jersey
If you or a loved one is looking for ongoing recovery support or a place to receive addiction treatment, The Recovery Village Cherry Hill at Cooper Health is here to help. Located in South New Jersey, just east of Philadelphia, our rehab facility offers a continuum of care that helps people find and maintain long-term recovery. Contact us to learn more about treatment plans and aftercare programs that can work well for your situation.
FAQs
A few of our most frequently asked questions include: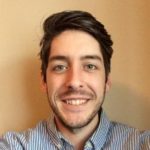 Editor – Jonathan Strum
Jonathan Strum graduated from the University of Nebraska Omaha with a Bachelor's in Communication in 2017 and has been writing professionally ever since.
Read more
Medically Reviewed By – Eric Patterson, LPC
Eric Patterson is a licensed professional counselor in the Pittsburgh area who is dedicated to helping children, adults, and families meet their treatment goals.
Read more
Medical Disclaimer
The Recovery Village aims to improve the quality of life for people struggling with a substance use or mental health disorder with fact-based content about the nature of behavioral health conditions, treatment options and their related outcomes. We publish material that is researched, cited, edited and reviewed by licensed medical professionals. The information we provide is not intended to be a substitute for professional medical advice, diagnosis or treatment. It should not be used in place of the advice of your physician or other qualified healthcare provider.