Can You Have a Cell Phone in Rehab?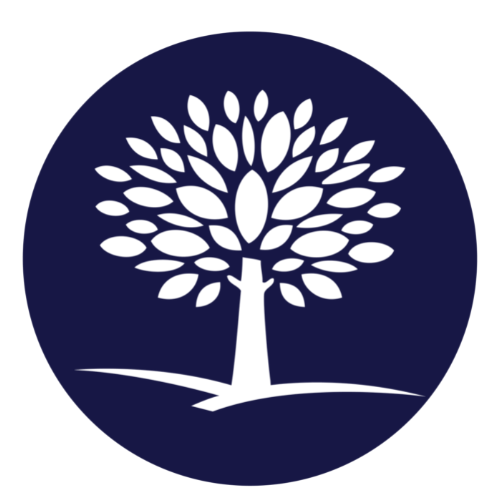 Last Updated: May 17, 2023
Editorial Policy | Research Policy
Our treatment team doesn't want to cut off all communication with loved ones during rehab, but there are limitations on the use of cell phones during rehab.
When you go to treatment for drug or alcohol addiction, there are going to be certain restrictions in place. These aren't arbitrary rules. A treatment facility wants everyone to have the best possible outcomes in their recovery, which means that some things may be restricted because they can distract or delay treatment progress.
With that in mind, some people wonder if you can have a cell phone in rehab. While every treatment facility and program has rules, you can usually have a cell phone. You might not be able to use it at all times, however, or you might only be able to communicate with certain people at the discretion of your treatment team.
Bringing Your Cell Phone to Rehab
Keeping in touch with loved ones while in treatment can be important. You need social support. However, it's also a sensitive time. Talking to people outside of treatment can cause unnecessary stress or bring negative emotions to the surface. The delicate nature of rehab is why some treatment centers will limit or restrict cell phone use.
Advantages of Rehabs That Allow Cell Phones
When someone goes to treatment for addiction, it can feel overwhelming. They're leaving behind everything and everyone they know and are familiar with. That can be unsettling; even with other peers in recovery around you. There are benefits to the use of cell phones in rehab, including:
When you're allowed to use your phone in treatment, you can stay connected with friends and loved ones. They can be a support system for you.
If you have children, you can also stay connected during your time away.
If you have a spouse or partner, you may find they're a source of motivation for you to keep forging ahead with treatment.
Some people need to use a phone when they're in treatment to stay connected with other responsibilities they may have. For example, you could be a caretaker for an older family member, and you might need to check in on them, or you could have to connect with your job occasionally.
Understandably, people can't and don't necessarily want to fully disconnect from everything in their life when they're in treatment.
Why Phone Use Is Limited During Treatment
With these benefits of phone use during treatment, the next question might be why it's limited. Everyone is in a different situation, and their treatment plan reflects that, including phone use. There are several reasons limiting phone use can benefit your recovery:
Maintaining focus on your recovery: rehab is very intensive. It takes a lot of time and mental effort. You have to be focused on the work you're doing. Your attention is divided if you spend most of your time on the phone.
Negative influences: There are risks with connecting to the outside world, like being tempted to leave treatment early or feeling like someone is negatively influencing you. If you're struggling with a substance use disorder, the people you used substances with can be a trigger for you. Contact with those people should be cut off.
Breaking enabling cycles: limiting communication may be helpful, even with well-meaning family and loved ones. This may help you break the cycle of enabling and codependency, for example, where a loved one feels like they need to protect you from your addiction rather than letting you face it head on. Enabling behaviors just feed the addiction.
Privacy: phone use during treatment also needs to be limited to protect the privacy of other patients. If your phone is out during sessions, there could be a worry that you're recording or photographing other patients. Privacy and confidentiality are critical in treatment.
Can You Make Phone Calls in Rehab?
The goal of a treatment team isn't to cause patients to feel more isolated or alone. That's why phone calls can be allowed within certain parameters. Rather than giving your phone back after a stabilization period, some treatment centers don't allow cell phone use at all. Instead, they'll allow limited use of a landline phone so you can stay connected and keep personal cell phones for the duration of treatment.
Phone Use at The Recovery Village Cherry Hill at Cooper
At The Recovery Village Cherry Hill at Cooper, we have guidelines that are always for the benefit of every patient. We know it takes courage to get treatment, and we never want to impede the process of getting help for an addiction.
At our facility, your medical team holds your phone securely for 72 hours after your initial arrival so you can adjust and focus on recovery. After that time, we ask that you only use your cell phone during dedicated times, which are available several times a week during non-clinical hours. There can be variations in these rules regarding cell phone use depending on the treatment program you're in and the level of care you're receiving.
Our treatment center aims to facilitate communication with family as much as possible when the environment is healthy and safe. Each family has its own dynamics that must be considered, so your therapist might recommend limiting your time with loved ones to focus on yourself and your recovery.
If you're interested in learning more about our New Jersey addiction treatment programs and levels of care, contact our team today.
Questions?
Our Recovery Advocates are ready to answer your questions about addiction treatment and help you start your recovery.
Medical Disclaimer: The Recovery Village aims to improve the quality of life for people struggling with a substance use or mental health disorder with fact-based content about the nature of behavioral health conditions, treatment options and their related outcomes. We publish material that is researched, cited, edited and reviewed by licensed medical professionals. The information we provide is not intended to be a substitute for professional medical advice, diagnosis or treatment. It should not be used in place of the advice of your physician or other qualified healthcare provider.