Treatment Programs at The Recovery Village Cherry Hill at Cooper
There's no one-size-fits-all approach to treatment and recovery. At The Recovery Village Cherry Hill at Cooper, our full continuum of evidence-based rehab programs are led by addiction experts and individualized to meet your specific needs.
Medical Detox
With 24/7 medical supervision, treatment for withdrawal symptoms and a safe environment, our medical detox helps make withdrawal as comfortable as possible.
Inpatient Rehab
Inpatient rehab helps you focus entirely on your recovery. Clients live at the facility and undergo the most intensive, structured programming.
Outpatient Rehab
Outpatient rehab allows clients to plan their treatment around work, school or other life commitments. Clients live at home and visit the facility for appointments.
Partial Hospitalization Program (PHP)
A step down from inpatient care, PHP offers clients more independence and free time as they start to control their recovery while remaining on-site.
Intensive Outpatient Program (IOP)
IOP supports the transition into outpatient care after an inpatient stay or is a more intensive first step for those with milder addictions.
Dual Diagnosis
Co-occurring mental health disorders like anxiety or depression can worsen addiction symptoms. All levels of care can offer dual diagnosis treatment for a healthier life.
Medication-Assisted Treatment
Medications can help clients with alcohol or opioid use disorders manage cravings and avoid relapse, as medically appropriate.
Teletherapy for Addiction & Mental Health
Online teletherapy allows you to reach life-saving alcohol and drug rehab care from your home as medically appropriate.
Aftercare
Recovery is a life-long commitment. Relapse prevention strategies, referrals, support groups and other aftercare resources help you long after treatment.
Inpatient vs. Outpatient Rehab: What Meets My Needs?
Most clients begin their recovery with a medical detox, followed by inpatient or outpatient rehab, depending on their situation and needs.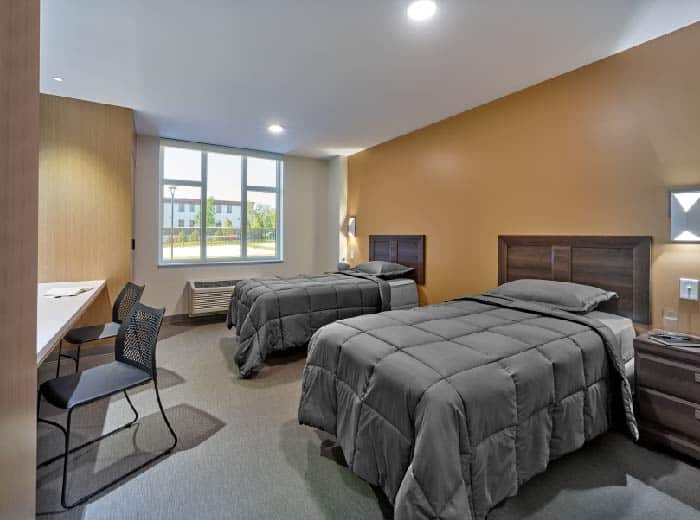 You live on-site and focus 100% on your treatment, including housing, meals and camaraderie.
You're away from triggering people, places and stressors that may lead to relapse.
You'll receive 24/7 medical care and daily therapy programming.
On average, clients spend 35–60 days at the rehab facility.
In outpatient rehab…
You live at home and go to the facility for rehab, which may be planned around work or school if needed.
Your treatment plan may last longer than inpatient care because it's fewer hours per week.
You're responsible for avoiding drugs or alcohol outside the facility.
You'll need a safe, stable home life with people who support your recovery.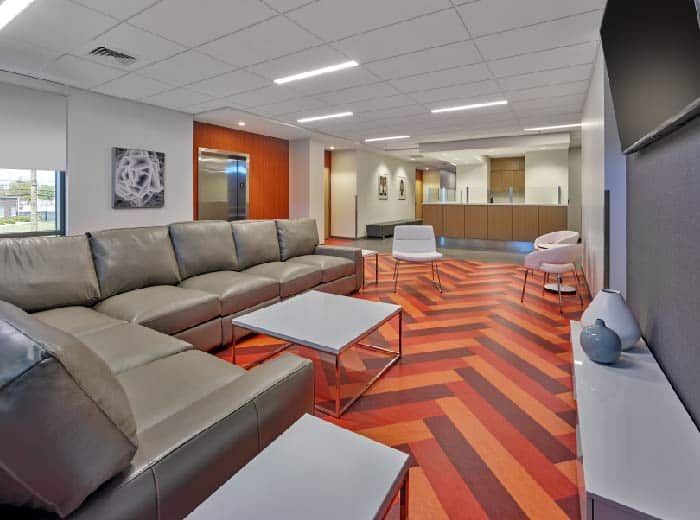 Get Help Now
Whether you're seeking help for yourself or a loved one, our Recovery Advocates can answer your questions today.