For Loved Ones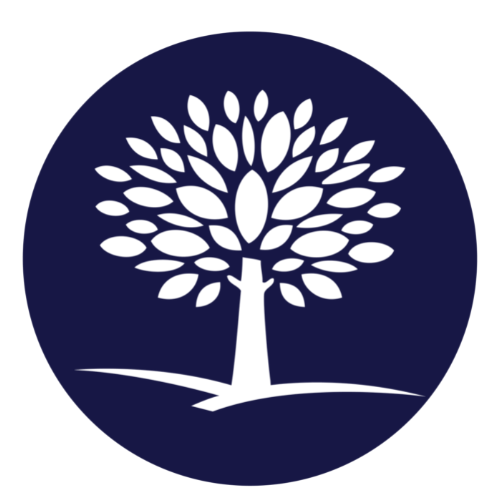 Last Updated: August 9, 2023
Editorial Policy | Research Policy
Supporting an addicted family member or friend can be overwhelming, but there are many resources that can help you understand and deal with a loved one's addiction.
Watching a friend or loved one struggle with substance misuse and addiction can be an emotionally painful experience. You may try everything in your power to help a family member with drug addiction, but it often feels as if it isn't enough.
Supporting someone you love through the recovery process is a difficult journey. Family members who are unequipped to deal with an addicted person often unknowingly act in counterproductive and enabling ways. Learning more about addiction and taking care of your own mental health is crucial to being an active ally for your loved one's treatment.
Fortunately, many resources are available to help family members and other loved ones of someone with a drug addiction. Support groups, reading material and therapy sessions can give families a better understanding of addiction, how to provide support and how to ensure their own mental health remains a priority.
If you or a loved one are struggling with addiction, and seeking professional care in Camden, Jersey City, Newark, Brick Township, or virtually any other community across New Jersey, contact our Recovery Advocates today learn about same-day admission at our South Jersey inpatient facility.
Signs of Drug Addiction and Alcoholism
A family's frustration and feelings of powerlessness often occur because they don't fully understand the underlying causes of addiction. Many people believe addiction can be cured if a person "just stops" using drugs, but this mental health disorder is not that simple.
Substance use causes chemical changes in the brain related to the reward system, and a person's body begins relying on these substances to keep brain chemicals in balance. Ending drug use often causes debilitating withdrawal symptoms, not to mention overwhelming cravings. For these reasons, it's incredibly difficult for someone to "just stop."
If you believe a loved one may be struggling with substance misuse, there are some telltale signs of alcoholism and drug addiction to look out for.
Behavioral symptoms may include:
Personality shifts
Changes in social groups
Poor hygiene
Loss of motivation, self-esteem or energy
Sudden drop in grades or work performance
Skipping or being late for work or school
Changes in hobbies or activities
Loss of interest in family activities
Dishonesty and deceit
Suspicious or secretive behavior
Desire for privacy at strange times
Forgetfulness and problems paying attention
Unexplained euphoria, anxiety, moodiness or paranoia
Theft
Physical symptoms may include:
Unexplained scrapes, scratches or injuries
Sleep problems, such as oversleeping or inability to sleep
Shakiness in hands or feet
Irregular or racing heartbeat
Loss of coordination
Flushed or pale skin
Sluggishness or laziness
Red or watery eyes
Pinpoint pupils
Supporting vs. Enabling Behaviors
Enabling drug and alcohol addiction is a common mistake that families make, so it is important to understand how to support an addicted loved one instead of enabling them.
Examples of enabling behaviors include:
Tolerating abusive or inappropriate behavior
Justifying harmful behavior
Financially supporting drug use
Examples of supporting behaviors include:
Setting boundaries, such as not tolerating abusive or inappropriate behavior
Helping the addicted loved one without overextending or putting yourself in harm's way
Encouraging the addicted loved one to take responsibility for their behavior
Support Groups for Family Members
Addiction support groups like Al-Anon and Nar-Anon often have meetings aimed toward the families of people with addiction. These family support groups provide a sense of togetherness and allow people to share stories, learn new strategies and find wisdom from people in similar circumstances.
Resources for Friends and Family
Helpful drug addiction resources for families include:
Addiction support groups: Al-Anon, Nar-Anon and Alateen are some of the most popular addiction support groups that also cater to family situations. These groups use 12-step principles to help people understand and cope with addiction.
Family support groups: Groups like Families Anonymous are geared toward families touched by addiction.
Online resources: The internet can be a valuable tool in helping families better understand the science behind addiction.
Family Therapy
Family addiction counseling can be a valuable way to help families learn how to manage a loved one's addiction. Some programs may involve the entire family, which takes some pressure off the addicted person and allows the family unit to address the issue together. Other programs help families process the pain they may feel due to a loved one's addiction and find healthier ways to cope with it.
Interventions
An intervention can help an addicted person understand the pain their addiction is inflicting upon themselves and others. There is no universal way to hold an intervention, but the ultimate goal is to persuade an addicted person to change their behavior and get treatment.
Interventions can be done with the help of a professional interventionist, counselor or therapist, and families can also hold an intervention themselves.
What to Expect When Your Loved One Goes to Rehab
When your loved one decides to seek treatment for their addiction, the process usually begins by contacting a treatment facility. During this initial conversation, a representative will ask questions about your loved one's drug history, health, insurance information and more. From there, they will discuss treatment options and can schedule a date for admission, sometimes within hours of speaking to a representative. The Recovery Village Cherry Hill at Cooper often accepts same-day enrollment to our treatment programs.
At The Recovery Village Cherry Hill at Cooper, your loved one will be given a complete medical assessment upon arrival at the facility. This includes a screening for co-occurring mental health disorders. From there, they'll begin a personalized treatment program for their addiction. Treatment often involves a detox period followed by residential treatment, but their specific treatment plan will be built to meet their individual needs. Their stay will be in a safe, relaxing facility staffed by a medical team of addiction specialists who are available around the clock.
Depending on the level of care, it's not unusual for a patient to have limited or no contact with family and friends outside the facility, especially during the first few days of treatment. Once your loved one is medically stable, they will have designated phone time to be able to contact loved ones. It's also important to be aware that our facility staff is limited by privacy laws when it comes to sharing updates or other information about patients. Our staff cannot share patient information without obtaining consent in writing first.
After the inpatient stay is complete, your loved one may transition into an outpatient program or begin other aftercare appointments. Aftercare involves ongoing support services, like therapy sessions or group meetings, that will help your loved one maintain long-term recovery and avoid potential relapses.
If your friend or family member is ready to find treatment for their addiction, The Recovery Village at Cooper is here to help. Contact us today to learn more about treatment plans and programs that can help your loved one find a healthier path for the future.
Questions?
Our Recovery Advocates are ready to answer your questions about addiction treatment and help you start your recovery.
Medical Disclaimer: The Recovery Village aims to improve the quality of life for people struggling with a substance use or mental health disorder with fact-based content about the nature of behavioral health conditions, treatment options and their related outcomes. We publish material that is researched, cited, edited and reviewed by licensed medical professionals. The information we provide is not intended to be a substitute for professional medical advice, diagnosis or treatment. It should not be used in place of the advice of your physician or other qualified healthcare provider.