Optum Serve: Military & Veteran Drug Rehab Insurance Coverage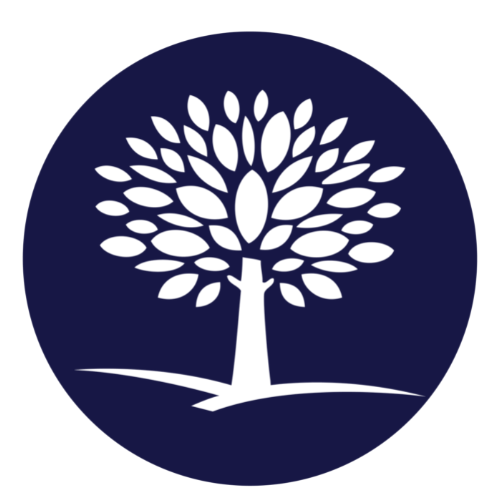 Last Updated: September 1, 2023
Editorial Policy | Research Policy
Although Optum Serve isn't an insurance provider, the program can help veterans coordinate drug and alcohol addiction care.
Military service members and veterans often face higher rates of addiction and mental health diagnoses than the general public. Help and treatment options are available, and the costs are often covered by insurance.
What Is Optum Serve Insurance?
Optum Serve is a subsidiary of United Healthcare, not an insurance provider. They act as a third-party administrator, working to deliver healthcare insurance services to U.S. veterans. Millions of veterans use Optum, and the program works mainly through the Community Care Network. The Community Care Network or CCN links the Department of Veterans Affairs (VA) with other care partners in the community. Optum Serve also supports VA centers and staff and provides further help as needed.
The Community Care Network allows veterans in VA care to get affordable healthcare when they can't get it through a VA center. The program has six regional networks, and Optum administers three of these. Optum acts like a coordinator or liaison between the VA and other insurance providers, facilitating most logistics, including billing and claims services.
Requirements for Joining Optum Serve
There are six requirements for veterans to participate in the Optum Serve network. A veteran has to meet at least one of these criteria to be eligible:
A veteran needs a medical service that is not available at a VA healthcare center.
The veteran lives in a state or territory that doesn't have a full-service medical facility.
As a veteran, you qualify under a grandfather provision related to your distance from a VA facility.
The VA cannot provide the needed care within certain access standards.
The veterans' best medical interest is to receive care from a community provider or facility.
The VA service line doesn't meet certain standards for quality.
Does Optum Serve Cover Drug and Alcohol Rehab?
Since Optum Serve is a third-party administrator, they don't directly cover services. Instead, they arrange care between the VA for veterans with their healthcare, insurance companies and community providers. As part of that, if you have insurance and get care from a Community Care Network provider, you will likely have coverage for drug and alcohol rehab.
Veteran Recovery Is Our Mission
Our Veteran Advocates can help you navigate your VA health insurance and get you the help you need. At The Recovery Village Cherry Hill at Cooper, our FORTITUDE specialty track for veterans and first responders offers:
---
Exclusive group therapy sessions with your peers
Experienced clinicians trained in military culture and veteran-specific care
Dual diagnosis to treat addiction and mental health disorders together  
EMDR: A revolutionary treatment that alleviates trauma symptoms
--- Does Optum Serve Cover Mental Health Services?
Insurance providers usually cover mental health services under most policies. It became a requirement that Marketplace plans offer mental health services and rehab coverage because of the Affordable Care Act.
A veteran's plan will likely cover a range of mental health services if they have insurance, such as:
Medicare
Medicaid
Private insurance
TRICARE or a similar type of insurance coverage
Mental health services that may be covered can include:
Cognitive-behavioral therapy (CBT)
Dialectical behavioral therapy (DBT)
Eye movement desensitization and reprocessing therapy (EMDR)
Does Optum Serve Cover Medication-Assisted Treatment (MAT)?
Quality, effective addiction treatment relies on evidence and research. As part of this, medication-assisted treatment may be appropriate for some people. With MAT, there are Food and Drug Administration (FDA)-approved medicines used to help with drug and alcohol cravings and withdrawal symptoms. When medically appropriate, insurance providers may cover medication-assisted treatment when a veteran receives care from a member of the Community Care network. Specifical medication-assisted treatments that may be covered by insurance include:
Naltrexone
Suboxone
Vivitrol
Sublocade
What Does Optum Serve Not Cover?
Optum Serve isn't an insurance company, so they don't have a list of services not covered. Instead, you should check with your insurance provider, the treatment center you're considering or the VA to learn your coverage level and where you might be able to receive treatment. One note is that insurance companies, including those working within the Optum Serve network, don't cover experimental treatments and therapies, including ones used for addiction.
Where Is Optum Serve Insurance Available in the U.S.?
Five regional networks make up the Community Care Network. Optum Serve covers regions one, two and three.
Optum Serve Region One includes:
Maine
Vermont
New Hampshire
Massachusetts
Connecticut
Rhode Island
New Jersey
Pennsylvania
New York
West Virginia
Maryland
Delaware
Virginia
North Carolina
Optum Serve Region Two includes:
North Dakota
Minnesota
Wisconsin
Michigan
South Dakota
Iowa
Illinois
Indiana
Ohio
Kansas
Missouri
Kentucky
Optum Serve Region Three includes:
Oklahoma
Arkansas
Tennessee
South Carolina
Georgia
Alabama
Mississippi
Louisiana
Florida
U.S. Virgin Islands
Puerto Rico
Help for Military Members and Veterans
The Recovery Village Cherry Hill at Cooper is a leading New Jersey addiction treatment center. We work with service members and veterans to make sure they are able to access leading-edge, caring and research-driven addiction treatment and mental healthcare for co-occurring disorders. Our state-of-the-art facility is part of the VA Community Care Network. We encourage you to learn more about our programs or reach out to a Recovery Advocate to take the next steps.
Questions?
Our Recovery Advocates are ready to answer your questions about addiction treatment and help you start your recovery.
Medical Disclaimer: The Recovery Village aims to improve the quality of life for people struggling with a substance use or mental health disorder with fact-based content about the nature of behavioral health conditions, treatment options and their related outcomes. We publish material that is researched, cited, edited and reviewed by licensed medical professionals. The information we provide is not intended to be a substitute for professional medical advice, diagnosis or treatment. It should not be used in place of the advice of your physician or other qualified healthcare provider.