Aetna Rehab & Addiction Treatment Coverage in New Jersey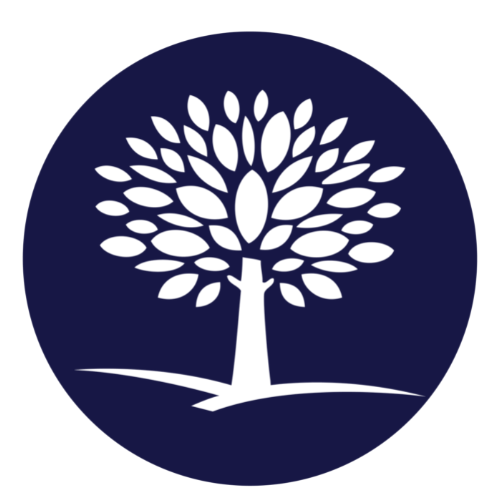 Last Updated: August 12, 2023
Editorial Policy | Research Policy
Aetna rehab coverage is offered at different levels to serve the diverse needs of individuals seeking addiction treatment.
Many people are reluctant to seek addiction treatment because they're concerned about paying for it, but insurance companies will often cover some or all of the rehab costs. Aetna is one of the country's largest insurance providers and offers several levels of coverage for addiction treatment.
Aetna Provider Overview
Aetna includes a healthcare network of more than 1.2 million professionals. The network has over 690,000 primary care doctors, specialists and 5,700 hospitals. More than 40 million people have Aetna health insurance, and the company has a history dating back to 1853. Now, Aetna is part of the CVS Health Corporation.
Aetna Plans and Coverage Levels
Aetna offers several health plans divided by type and tier. There are two main types: health maintenance organization (HMO) plans, which have set copays and lower deductibles and premiums, and PPO plans. With an HMO plan, you must see an in-network doctor and get a primary care doctor's referral to see a specialist. Aetna's preferred provider organization (PPO) plans have a higher premium paired with a lower copay and coinsurance. You can also see an out-of-network or specialist provider without a referral.
The PPO plan tiers include:
Bronze: These plans have lower premiums but the highest deductibles and out-of-pocket expenses. Around 70% of care costs are covered with a bronze plan once you meet your deductible.
Silver: Silver plans have higher premiums and lower deductibles, and Aetna covers about 80% of the total cost of care once you meet your deductible.
Gold: These plans cost the most regarding premiums, with the lowest deductibles and out-of-pocket costs. The insurance pays an estimated 90% of care costs after meeting the deductible.
Aetna offers plans in many states for Medicaid, which is government-funded insurance for people with special health needs, disabilities or individuals who meet certain income requirements. Aetna also offers Medicare plans, with health insurance available through the federal government for people 65 and older or with disabilities.
Does Aetna Insurance Cover Drug and Alcohol Rehab?
Once the Affordable Care Act was enacted, it made mental health coverage an essential health benefit, including drug and alcohol rehab. Depending on your plan and the state where you live, your Aetna health insurance might cover the cost of medical detox, inpatient treatment, partial hospitalization programs or outpatient treatment.
Aetna Mental Health Services Coverage
Mental health and addiction treatment should often occur together for the best recovery outcomes. Aetna may cover many types of mental health coverage, including: 
Cognitive behavioral therapy
Eye movement desensitization reprocessing (EMDR)
Group trauma therapy
Aetna and Medication-Assisted Treatment (MAT)
Medication-assisted treatment (MAT) is part of an addiction treatment program. It integrates the use of FDA-approved medications to help reduce drug and alcohol cravings and withdrawal symptoms, facilitating long-term recovery. Aetna often covers the costs of MAT, depending on your plan and treatment needs. Medications used as part of MAT that Aetna may cover include:
Suboxone
Methadone 
Buprenorphine
Aetna Length of Treatment
Depending on your needs, the length of time people will stay in an addiction treatment plan might be 30, 60 or 90 days, although every treatment plan is unique to the person. Different variables will affect the length of a treatment stay Aetna will cover. For example, the type of program, your state of residence and whether you choose an in-network or out-of-network treatment center is relevant.
Aetna might also determine the length of stay based on medical needs, including:
The substance you have an addiction to
How long you've been using it
Any co-occurring mental health condition you might have 
Whether or not you've received other types of treatment in the past
New Jersey Rehab That Accepts Aetna
The Recovery Village Cherry Hill at Cooper accepts Aetna insurance for addiction treatment. If you'd like to explore your coverage and what's available so you can receive treatment, a Recovery Advocate can verify your level of coverage, or you can contact Aetna directly. If you don't have insurance, we can also discuss other options to help you get the treatment you need and deserve.
Reach out to our Recovery Advocates today or verify your coverage instantly online to begin experiencing freedom from your addiction. 
Questions?
Our Recovery Advocates are ready to answer your questions about addiction treatment and help you start your recovery.
Medical Disclaimer: The Recovery Village aims to improve the quality of life for people struggling with a substance use or mental health disorder with fact-based content about the nature of behavioral health conditions, treatment options and their related outcomes. We publish material that is researched, cited, edited and reviewed by licensed medical professionals. The information we provide is not intended to be a substitute for professional medical advice, diagnosis or treatment. It should not be used in place of the advice of your physician or other qualified healthcare provider.