UnitedHealthcare/Optum Rehab & Addiction Treatment Coverage in New Jersey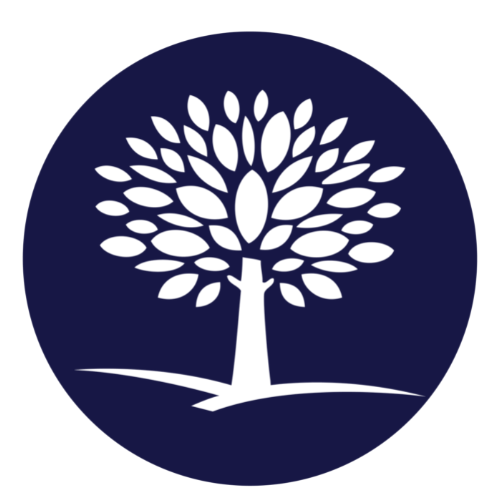 Last Updated: August 12, 2023
Editorial Policy | Research Policy
UnitedHealthcare offers health insurance plans that can provide coverage for addiction treatment costs. 
Finding a rehab facility that accepts your insurance can be challenging, but that shouldn't stop you from seeking treatment for drug or alcohol addiction. UnitedHealthcare/Optum makes getting the care you need possible. Many insurance options like UnitedHealthcare/Optum often cover part of addiction treatment costs.
UHC with Optum Provider Overview
UnitedHealthcare is a health insurance company that partners with a healthcare service called Optum. Together, they offer affordable insurance plans that benefit over 130 million people and 3.5 million veterans and military service members. 
The Recovery Village Cherry Hill at Cooper accepts UnitedHealthcare/Optum and other payment methods to make addiction treatment more affordable.
UHC/Optum Coverage Levels and Plans
UnitedHealthcare's healthcare plans vary by state and offer various levels of coverage, including: 
UnitedHealthcare Choice plans provide coverage for in-network providers and allow members to see in-network specialists without a referral. Out-of-network services are not covered. 
UnitedHealthcare Choice Plus plans provide coverage for in-network care and allow members to see in-network specialists without a referral. This plan will also provide some out-of-network coverage. 
UnitedHealthcare Options PPO plans provide cost coverage for in-network and out-of-network care and do not require a referral for in-network specialists. In-network care will have lower out-of-pocket costs with this plan.
Optum Care is also available in select states, including New Jersey. This plan allows members to choose from a large network of primary care providers and specialists and offers Medicare coverage options. In New Jersey, Optum Care can connect members with 2,100 providers, 70 specialties, 360 clinics and 55 urgent cares across the state. 
Does UHC/Optum Insurance Cover Drug and Alcohol Rehab?
Under the Affordable Care Act, UnitedHealthcare/Optum plans must offer coverage for drug and alcohol rehab. 
The amount UHC/Optum will cover depends on your specific plan, the type of treatment received and whether the provider is in-network. 
The types of treatments covered may include medical detox, inpatient care, partial hospitalization programs, intensive outpatient care, outpatient care and aftercare. 
Does UHC/Optum Cover Mental Health Services?
UHC/Optum plans provide some coverage for mental health services. Coverage will depend on your plan, the type of service received and whether you are using an in-network provider. 
The Recovery Village Cherry Hill offers therapies your plan may cover, including EMDR (eye movement desensitization and reprocessing) and CBT (cognitive behavioral therapy). 
UHC/Optum and Medication-Assisted Treatment (MAT)
Medication-assisted treatment (MAT) is the use of medication alongside traditional therapies to combat addiction. MAT reduces withdrawal symptoms, which can reduce the risk of relapse and help people with opioid addictions throughout recovery. The Recovery Village Cherry Hill offers MAT medications, including Suboxone, Sublocade, naltrexone and Vivitrol, to clients when appropriate. 
UHC/Optum offers coverage for MAT medications, including buprenorphine-naloxone (Suboxone) and buprenorphine (Sublocade). Some forms of naltrexone for substance use disorder may also be covered. Coverage will depend on your individual plan. 
Length of Treatment for UHC/Optum Coverage
Depending on the patient, a stay at a substance abuse treatment facility typically lasts 30, 60 or 90 days. These treatment lengths give patients the time necessary to detox, develop new coping skills and plan for life after addiction treatment. 
The length of treatment covered by UHC/Optum varies by state and plan. You can determine what your plan covers by calling the number on the back of your member ID card or speaking to a Recovery Advocate at our facility. 
UnitedHealthcare/Optum In-Network Coverage in New Jersey
Treatment costs shouldn't stand in the way of recovery. The Recovery Village Cherry Hill accepts UnitedHealthcare/Optum insurance and offers a full continuum of physician-led care. Contact us today to speak to a Recovery Advocate or verify your insurance instantly online. 
Questions?
Our Recovery Advocates are ready to answer your questions about addiction treatment and help you start your recovery.
Medical Disclaimer: The Recovery Village aims to improve the quality of life for people struggling with a substance use or mental health disorder with fact-based content about the nature of behavioral health conditions, treatment options and their related outcomes. We publish material that is researched, cited, edited and reviewed by licensed medical professionals. The information we provide is not intended to be a substitute for professional medical advice, diagnosis or treatment. It should not be used in place of the advice of your physician or other qualified healthcare provider.