Ativan (Lorazepam) Addiction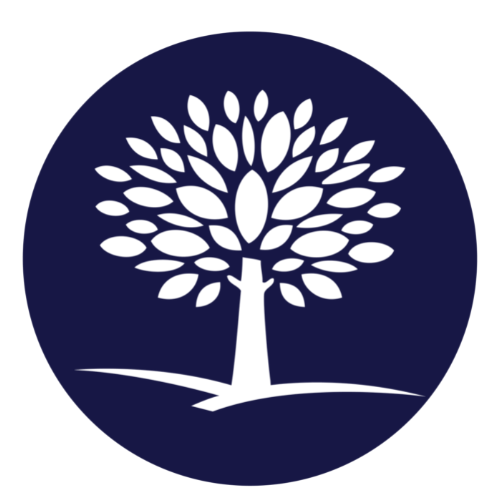 Last Updated: May 16, 2023
Editorial Policy | Research Policy
Ativan belongs to a class of drugs called benzodiazepines or benzos. It is a controlled substance, meaning it carries a risk for abuse and addiction. Recently, the FDA added a Boxed Warning that cautioned the public against serious risks of abuse, dependence, withdrawal and addiction when using benzodiazepines, including Ativan.
What Is Ativan?
Ativan, also known by its generic name lorazepam, is a prescription medication used primarily for treating anxiety disorders and insomnia. It may also be used to treat certain types of seizures. Small amounts of the medication are released over a longer time in an extended-release formulation of the drug Loreev XR.
Ativan works by binding to GABA receptors in the brain, which produces a calming effect on the mind and body. Individuals with high stress may perceive this as attractive and be more likely to misuse the medication.
Ativan Addiction and Dependence
Generally, benzos with a shorter half-life and quicker onset of action have higher abuse potential. Ativan's half-life is 10–20 hours, which is relatively short compared to benzos like Valium and Klonopin. The tablet begins working within 15–30 minutes after oral administration, which is somewhat quicker than other benzodiazepines. This makes Ativan a higher risk for abuse and dependence.
Drugs like Ativan are typically indicated for short-term use; however, in many cases, they are prescribed long-term. The longer a person uses Ativan, the more likely they will become tolerant to the drug, meaning larger doses are required to produce the same effect. This leads to dependence, in which the individual experiences withdrawal symptoms when the drug is stopped. To avoid uncomfortable or dangerous withdrawal effects, a person may continue to misuse the drug at higher doses, leading to addiction.
Symptoms of Ativan Addiction
It is important to recognize the signs and symptoms of Ativan addiction so an individual can receive proper care. These signs and symptoms may indicate an addiction to Ativan:
Inability to reduce the dose or stop using Ativan
Feeling you are unable to function without Ativan
Increased tolerance to the drug
Experiencing withdrawal symptoms when the dose is lowered or stopped completely
Poor hygiene
Changes in appetite
Changes in personality
Avoiding previously enjoyed hobbies
Poor performance at school or work
Withdrawing from family and friends
Ativan Addiction Long-term Side Effects
Using Ativan for longer than three to four weeks will most likely lead to withdrawal symptoms if the drug is stopped. Many people suffering from anxiety or insomnia are prescribed Ativan for longer periods, putting them at risk for long-term side effects, including:
Rebound anxiety or insomnia
Irritability and paranoia
Personality changes
Lack of motivation
Weakness
Fatigue
Nausea
Headaches
Impaired thinking
Memory loss
Withdrawal symptoms (upon stopping)
Changes in movement/coordination and falls (especially in the elderly)
Stroke
Ativan Withdrawal and Detox
Ativan withdrawal symptoms can occur as soon as three to four weeks after beginning therapy. This happens because an individual becomes physically dependent on the drug. The longer a person takes Ativan, the more likely they will experience painful and dangerous effects from withdrawal. Withdrawal symptoms include:
Altered sleep patterns
Rebound anxiety
Panic attacks
Hand tremors
Excessive sweating
Difficulty concentrating
Nausea
Heart palpitations
Headache
Muscle pain and stiffness
Psychosis and delusions
seizures
Medical detox is an important part of treating Ativan withdrawal symptoms and involves allowing the body to slowly rid itself of the substance. The safest way to do this is in a controlled environment with medical professionals who can address withdrawal symptoms as they occur. This may involve medications or other therapies.
Ativan Addiction Treatment
Medical detox alone is unlikely to help someone struggling with an Ativan addiction long-term. Following detox, rehab treatment at an accredited addiction treatment facility should offer an individualized treatment plan for their particular needs.
Psychotherapy, including individual and group treatment and behavioral therapies, are a crucial component of any addiction treatment plan. It is also important to address any co-occurring mental health disorders that are present. Addressing these mental disorders leads to better health outcomes for the patient.
About Our Treatment Center
The Recovery Village Cherry Hill at Cooper is an accredited drug rehabilitation facility that offers the full continuum of care, including medical detox, inpatient and outpatient rehab.
Our philosophy is to treat the whole person, not just their addiction. This means treating their mental and emotional needs, not just their physical symptoms. At our facility, we believe:
Anyone can recover from addiction.
Each client deserves respectful and compassionate care.
Addiction is a disease that can be treated with evidence-based care backed by research.
The physical and mental causes of addiction should be addressed simultaneously.
Recovery is a journey that requires lifelong commitment.
Our treatment facility has several healing amenities to help improve the mind and body, including:
Fully-equipped gym
Entertainment areas
Yoga room
Game room
Outdoor volleyball court
Indoor basketball court
Nutritious meal options prepared by onsite chefs
What People Are Saying About Us
Our Location
The Recovery Village Cherry Hill at Cooper is conveniently located in South Jersey and a 20-minute drive from Philadelphia.
761 Cuthbert Blvd.
Cherry Hill, NJ 08002
If you or someone you love is dealing with addiction, contact us today. A knowledgeable representative can help you learn more about our treatment programs and how you can get started on the path to recovery.
Questions?
Our Recovery Advocates are ready to answer your questions about addiction treatment and help you start your recovery.
Sources
NIH National Institute on Drug Abuse. "What Is Cocaine?" May 2016. Accessed August 17, 2022.
NIH National Institute on Drug Abuse. "How Is Cocaine Used?" May 2016. Accessed August 17, 2022.
U.S. Department of Justice Drug Enforcement Administration. "Controlled Substance Schedules." August 2022. Accessed August 17, 2022.
Nestler, Eric J MD, PhD. "The Neurobiology of Cocaine Addiction." Addiction Science & Clinical Practice, December 2005. Accessed August 17, 2022.
Drug Enforcement Administration. "Cocaine." April 2020. Accessed August 17, 2022.
Winterman, Denise. "How cutting drugs became big business." BBC News, September 7, 2010. Accessed August 17, 2022.
Solomon, Nadia and Hayes, Jonathan MD. "Levamisole: A High-Performance Cutting Agent." Academic Forensic Pathology, September 1, 2017. Accessed August 17, 2922.
Drug Enforcement Administration. "Levamisole (Ergamisol)." September 2019. Accessed August 17, 2022.
Lewish, Caroline. "Overdoses Involving Cocaine and Fentanyl Are On the Rise." NPR, July 7, 2021. Accessed August 17, 2022.
DEA Bulletin. "Deadly Contaminated Cocaine Widespread in Florida." February 2018. Accessed August 17, 2022.
Fiorentin, Tais Regina, Fogarty, Melissa F., Limberger Renata Pereira, and Kogan, Barry Kerr. "Determination of cutting agents in s[…]GC-TMS, and LC-MS/MS." Forensic Science International December 2018. Accessed August 17, 2022.
U.S. Food and Drug Administration. "Risk of serious and potentially fatal bl[…]on local anesthetics." May 23, 2018. Accessed August 17, 2022.
Fredric Rieders Family Foundation. "Phenacetin: A Toxic Adulterant Found in Illicit Street Drugs." April 2021. Accessed August 17, 2022.
U.S. National Library of Medicine. "Hydroxyzine." MedlinePlus, February 15, 2017. Accessed August 17, 2022.
Medical Disclaimer: The Recovery Village aims to improve the quality of life for people struggling with a substance use or mental health disorder with fact-based content about the nature of behavioral health conditions, treatment options and their related outcomes. We publish material that is researched, cited, edited and reviewed by licensed medical professionals. The information we provide is not intended to be a substitute for professional medical advice, diagnosis or treatment. It should not be used in place of the advice of your physician or other qualified healthcare provider.