Alcoholism causes a variety of life-threatening health risks. Learn more about the many potential dangers that alcohol abuse and addiction can create.
There are many different ways that alcohol abuse and addiction can lead to death. Alcohol1 itself is a toxic substance that can cause a lethal overdose, and long-term use can lead to many different life-threatening diseases.
Alcohol also impairs both judgment and ability simultaneously, significantly increasing the risk of fatal accidents. The danger doesn't end when someone with alcoholism quits drinking, as alcohol causes some of the most dangerous withdrawal symptoms of any substance. In some cases, alcohol withdrawal can even lead to death. For these reasons, it's important to find professional treatment when recovering from an alcohol addiction.
Alcohol-Related Deaths
Alcohol-related death statistics illustrate just how dangerous this substance can be. According to the National Institute on Alcohol Abuse and Alcoholism2 (NIAAA):
Alcohol is the third leading cause of preventable deaths in the United States.
Alcohol contributes to 18.5% of ER visits, and the number of alcohol-related ER visits increases by 210,000 each year.
Over 22% of fatal prescription drug overdoses involved alcohol.
An estimated 95,000 Americans die each year from alcohol-related causes.
Around 28% of driving fatalities are alcohol-related.
The Centers for Disease Control and Prevention (CDC) reported that3 alcohol results in over 1,700 deaths and over 50,000 years of life lost each year in New Jersey alone.
How Alcohol Can Kill You
There are three primary ways that alcohol can kill you. Death can be directly related to a single episode of alcohol use, either by alcohol poisoning or by an accident caused by intoxication. Alcohol can also kill you over the long term by creating a wide variety of health problems. Finally, alcohol can be fatal when you stop using it because it can cause life-threatening withdrawal symptoms.
Related: Is Alcohol a Drug?
FAQs
Can an alcoholic die suddenly?
Alcoholism can cause you to suddenly die through alcohol poisoning or an alcohol-related accident. Some of the heart complications that alcohol causes can also cause death to suddenly occur.
How long can you survive as an alcoholic?
The effects that alcohol has on someone's lifespan are unpredictable and highly specific to each individual. However, studies show14 that the lifespan of someone with alcohol use disorder is a staggering 24 to 28 years shorter than average.
Find Help for Alcohol Addiction
Because alcohol withdrawal can be fatal, those who are more at risk for severe symptoms should seek professional help when quitting alcohol.
If you or someone you love is struggling with alcohol abuse and addiction, The Recovery Village Cherry Hill at Cooper can help you overcome withdrawal and begin the recovery journey. Contact us today to learn more about treatment programs that can work well for your situation.
You Might Be Interested In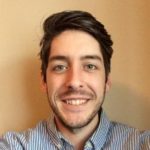 Editor – Jonathan Strum
Jonathan Strum graduated from the University of Nebraska Omaha with a Bachelor's in Communication in 2017 and has been writing professionally ever since.
Read more
Medically Reviewed By – Benjamin Caleb Williams, RN
Benjamin Caleb Williams is a board-certified Emergency Nurse with several years of clinical experience, including supervisory roles within the ICU and ER settings.
Read more
Medical Disclaimer
The Recovery Village aims to improve the quality of life for people struggling with a substance use or mental health disorder with fact-based content about the nature of behavioral health conditions, treatment options and their related outcomes. We publish material that is researched, cited, edited and reviewed by licensed medical professionals. The information we provide is not intended to be a substitute for professional medical advice, diagnosis or treatment. It should not be used in place of the advice of your physician or other qualified healthcare provider.