Opioid Abuse in Veterans: Risk Factors, Signs & Treatment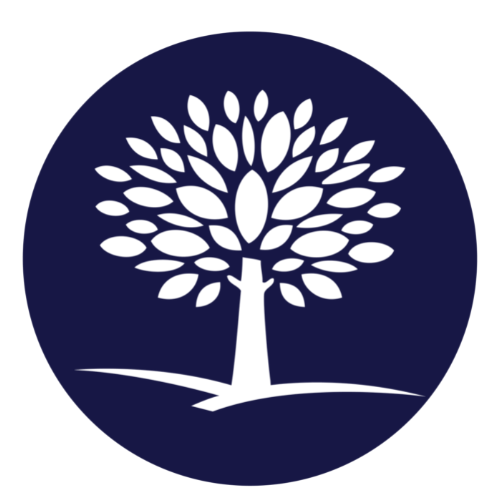 Last Updated: September 1, 2023
Editorial Policy | Research Policy
Veterans returning from deployment are faced with numerous challenges. They are expected to adapt back to civilian life while also coping with the lasting effects of their time away. They may be coping with trauma from their experiences at war or struggling to rehabilitate following injury. All of these factors have contributed to an opioid epidemic in veterans.
Opioid Misuse in Veterans: Overview
Veteran opioid abuse stats provide insight into how widespread opioid misuse is in this population. A recent report from the Substance Abuse and Mental Health Services Administration (SAMHSA) revealed the following data from an annual survey:
2.5% of veterans misused opioids within the year before the survey, which included misuse of both heroin and prescription painkillers.
Among all veterans in the population: 490,000 misuse prescription painkillers, 57,000 are heroin users, and 53,000 misuse both heroin and prescription painkillers.
Among those who misused opioids, oxycodone was the most abused substance, with 9.4% of veteran opioid misusers choosing oxycodone.
Opioid use disorder (OUD), the clinical term for an opioid addiction, is relatively uncommon in veterans, with just 0.5% of veterans aged 18 and older having an OUD.
Despite the low rates of OUD, opioid misuse presents serious risks to veterans. In fact, studies have shown that veterans are twice as likely as members of the general population to die from an accidental opioid overdose.
Risk Factors for Opioid Addiction & Overdose in Veterans
Not every veteran who returns from war will develop problems with opioid misuse or addiction, but there are various risk factors in this population that make veterans more vulnerable to opioid msuse.
PTSD & Other Co-Occurring Mental Health Disorders
According to a report from the U.S. Department of Veterans Affairs, PTSD is a little more common in veterans than in the civilian population, with 7% of veterans and 6% of civilians experiencing PTSD at some point during their lives. There is a strong overlap between PTSD and substance use in veterans, and nearly one-third of those who seek treatment for a substance use disorder (SUD) also have PTSD.
Opioid misuse may also be a way of coping with other co-occurring disorders, such as depression. Unfortunately, studies have found that opioid addiction is linked to suicide in veterans, and in some cases, overdoses may be intentional.
Chronic Pain
Veterans who suffer from war-related injuries may develop chronic pain, which makes them more susceptible to opioid misuse and overdose. Research shows that combat-wounded veterans are more likely to misuse opioids when compared to the civilian population.
When veterans are prescribed opioids to manage pain, they may develop a tolerance for these drugs, meaning they will require higher doses to achieve the same effects. Over time, this can lead to misuse and addiction, and some veterans may turn to buying opioids on the streets, where they are readily available.
Military Sexual Trauma
Military sexual trauma (MST) has also been identified as a risk factor for opioid misuse in veterans. Studies have shown that MST is common in both men and women, and veterans with a history of MST are 50% more likely to develop an OUD when compared to those without MST. Opioid misuse can become a way of coping with the pain and distress surrounding MST.
Lack of Support
Veterans are at risk of social isolation due to mental health challenges, chronic pain and difficulty with mobility. In consequence, veterans may lack social support and develop chronic loneliness, which increases the risk of opioid misuse. Being isolated from others also increases the risk of a fatal drug overdose because there isn't help available in the case of an emergency.
Homelessness
Veterans are more likely than members of the civilian population to be homeless, and homelessness significantly increases the risk of OUD among veterans. Homeless veterans lack social support, which not only increases their risk of substance misuse but also makes a fatal overdose more likely.
Barriers to Health Care
Finally, lack of access to healthcare places veterans at risk for OUD and overdose. Veterans underuse healthcare services, which means they lack consistent medical oversight. Without regular contact with healthcare providers, veterans do not have access to psychoeducation, such as information about the side effects and appropriate uses of medication, which makes misuse and overdose more likely.
Signs of Opioid Addiction in Veterans
If you're concerned a veteran in your life may be misusing opioids, there are some warning signs that may indicate opioid addiction:
Mood swings
Secretive behavior
Not taking medications as prescribed (using larger doses than prescribed, crushing and snorting pills, etc.)
Letting relationships and hobbies fall by the wayside because of preoccupation with opioids
Being unable to cut back on opioid use
Developing a high tolerance, so larger quantities of opioids are needed to achieve the desired effects
Showing withdrawal symptoms when not using 
Veteran Recovery Is Our Mission
Our Veteran Advocates can help you navigate your VA health insurance and get you the help you need. At The Recovery Village Cherry Hill at Cooper, our FORTITUDE specialty track for veterans and first responders offers:
---
Exclusive group therapy sessions with your peers
Experienced clinicians trained in military culture and veteran-specific care
Dual diagnosis to treat addiction and mental health disorders together  
EMDR: A revolutionary treatment that alleviates trauma symptoms
--- Treatment & Support Options for Veterans with Opioid Use Disorder
For those struggling with opioid misuse and addiction, there is quality treatment available. Opioid addiction treatment for veterans typically involves some or all of the following treatment modalities.
Therapy & Psychiatric Medication
Since OUD often co-occurs with other mental health conditions, therapy and psychiatric medication are used in the treatment of OUD in veterans. Therapy can be beneficial for addressing underlying problems leading to opioid addiction. For veterans with co-occurring PTSD and OUD, cognitive behavioral therapy (CBT) can be especially beneficial. Two specific forms of CBT, called cognitive processing therapy and prolonged exposure, have been proven effective for treating veterans.
VA Naloxone Access
Veterans who are at risk of opioid overdose are able to access naloxone for free. This medication reverses an opioid overdose and is, therefore, life-saving. Veterans can ask their VA provider for a naloxone prescription.
Support Groups
Peers have been identified as playing an important role in the addiction treatment process for veterans. Support groups are often included in veteran OUD treatment because they provide a safe setting for veterans to learn and obtain support from others experiencing similar challenges. Support groups can help veterans overcome some of the stigma and shame that comes along with seeking help.
Friends & Family
Friends and family can also be beneficial during the addiction treatment process. Veterans who include friends and family in their treatment plan will have access to social support, which helps them avoid some of the risks that come with social isolation. Family can also become involved in treatment through family counseling sessions, where they can learn how to best support the veteran in treatment.
Drug Rehab
Veterans who live with an OUD often benefit from entering a drug rehab program. Such programs can occur at the inpatient level, which means that veterans will be required to live on-site at a treatment center while in rehab. Other programs are offered at the outpatient level, allowing patients to continue to live at home while attending appointments at a clinic. Drug rehab programs typically include a combination of individual and group counseling, as well as medication management and support groups.
Help for Veterans Struggling with Opioid Addiction
If you're a military veteran seeking opioid addiction treatment, The Recovery Village Cherry Hill at Cooper is here to help. We are a part of the VA Community Care Network, and we offer group therapy specifically for trauma. Our team is trained in helping veterans, so we are prepared to offer the support you require to heal. Verify your insurance benefits today so you can get started with treatment.
Questions?
Our Recovery Advocates are ready to answer your questions about addiction treatment and help you start your recovery.
Medical Disclaimer: The Recovery Village aims to improve the quality of life for people struggling with a substance use or mental health disorder with fact-based content about the nature of behavioral health conditions, treatment options and their related outcomes. We publish material that is researched, cited, edited and reviewed by licensed medical professionals. The information we provide is not intended to be a substitute for professional medical advice, diagnosis or treatment. It should not be used in place of the advice of your physician or other qualified healthcare provider.