VA Community Care Network Provider in New Jersey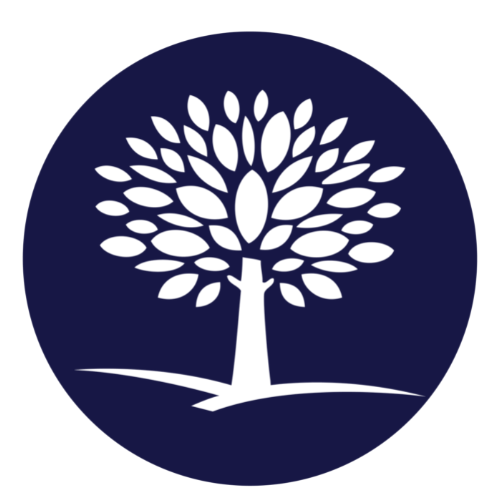 Last Updated: September 8, 2023
Editorial Policy | Research Policy
The Recovery Village has the honor of serving our nation's veterans as part of the VA Community Care Network.
The Community Care Network, or CCN, is a network of private healthcare providers, giving veterans access to important care outside of VA medical facilities. The Recovery Village Cherry Hill at Cooper works with the VA to provide specialized addiction treatment and treatment for co-occurring mental health disorders.
Overview of VA Community Care Network Providers
The Veterans Affairs Community Care Network (CCN) was created to help provide better and more accessible care to veterans who can't receive VA treatment. That could be due to a veteran's location in some cases or because the VA doesn't provide the needed treatment or care. Physicians, facilities and other healthcare practitioners are part of the CCN. They are external providers that may offer more services than the VA can deliver. This includes addiction and mental health treatment and services.
What Is the VA Community Care Network (CCN)?
The Community Care Network connects veterans who receive VA healthcare with providers who aren't part of the VA. The network is a way to deliver primary and specialty healthcare services. The VA can schedule appointments on behalf of eligible veterans, or the veteran can request the treatment and then schedule it at a participating provider they choose if they're in the network. The Recovery Village Cherry Hill at Cooper is one of these in-network providers where a veteran can choose to receive addiction treatment services and mental healthcare.
Benefits of Using VA Community Care Network Providers
The primary benefit for veterans using CCN providers is greater accessibility to services. There are strict quality standards outlined by the VA that Community Care Network providers must adhere to, ensuring the delivery of the highest quality care without the need to visit a VA facility.
Working With Your VA Benefits
Our Recovery Advocates help you navigate your health insurance benefits and Community Care eligibility through our partnership with the VA. We'll work with you every step of the way to make the approval process as seamless as possible and get you high-quality, professional addiction treatment for veterans.
Are you a veteran?
Let us know you're a veteran when you call. We'll get you specialized support to meet your needs.
VA Community Care Eligibility
A veteran only needs to meet one of these six criteria to be eligible for care within the CCN:
The veteran needs a service unavailable at a VA medical facility.

The veteran lives in a U.S. state or territory without a full-service VA medical facility.

The VA cannot provide care within designated driving and wait time standards.

Receiving care in the CCN is in the veteran's best medical interest.

A VA service line does not meet certain quality standards.

The veteran qualifies under the "Grandfather" provision regarding distance eligibility for VCP.
It's important to remember that your eligibility for Community Care depends on your individual healthcare needs and circumstances:
In most circumstances, you'll need approval from the VA before starting care with us.

You must be enrolled in VA health care or be eligible for VA care without enrolling.

VA staff members generally make all eligibility decisions.
How To Request VA Community Care
If you're a veteran in VA healthcare, you can work with your primary VA physician to connect with Community Care providers offering needed services. You can request a preferred addiction treatment center if you have one; if not, a staff member from the VA can make a recommendation. This begins a four-step approval process to get an appointment with a provider that's part of the CCN. The process is pretty streamlined and simple because, most of the time, the VA will directly work with a provider to fulfill requests for care.
Step 1) Consult Creation and Review
The initial step to getting treatment from a Community Care provider will depend on determining your eligibility. Your VA medical center referral coordinators go over each case, and once a Community Care provider is identified, you have a couple of options. The first is to have your physician at the VA handle the referral process, or you can directly reach out to the treatment provider and request a consult be submitted on your behalf to the VA.
Step 2) Scheduling
If the VA confirms your initial request for treatment, the next step is to schedule an appointment. You can schedule your own appointment with the Community Care provider or have the VA do it for you. You must submit appointment details to the VA within 14 days if you handle it yourself.
Step 3) Authorization
After scheduling an appointment with a provider, VA has to give you the final authorization to proceed with treatment. You'll get a letter with details, which is your official approval. The letter will include an outline of the authorized treatment, an authorization number, provider information and the period you're authorized to get treatment.
Step 4) Community Care Visit
After authorization, you attend your scheduled appointment or treatment. The provider you've chosen and the VA will handle the other details. This should be a smooth process for you. The CCN can make it easier to receive long-term care, including for substance use disorders and mental health conditions.
Frequently Asked Questions
Here are answers to common questions about VA Community Care.
How do I find a VA Community Care Network provider in my area?
The Recovery Village Cherry Hill at Cooper is a Community Care Network provider. This highlights our dedication to providing the highest level of care during our addiction treatment programs. To find a CCN provider, if you're eligible, you can complete the steps, including getting authorization. If you're interested in receiving treatment at The Recovery Village Cherry Hill at Cooper, you can contact our Recovery Advocates directly, and we can help you with the next steps. You can also use the VA facility locator to find Community Care providers.
What types of services are covered by the VA Community Care Network?
According to the VA, healthcare services that are provided through CCN can include:
Medical services

Behavioral health care

Surgical services

Dental care

Complementary and integrative health services

Comprehensive rehabilitation

Residential care

Long-term acute care

Prescription medications for immediate needs
How does payment work for services received through the VA Community Care Network?
Once a veteran receives care from a CCN provider, they may have to pay a copayment for non-service-connected care. This is true of services received at VA medical facilities as well. Copayments aren't required out-of-pocket at the time of care. Instead, they're billed by the VA. VA might also bill your other health insurance if you receive treatment for non-service-connected conditions. Otherwise, payments for services are managed between the VA and the treatment provider.
Can family members see a Community Care provider?
If you're a surviving spouse, dependent child or family caregiver for a veteran, you might qualify for some health care benefits, but not through the Community Care Network program. Instead, there are programs like The Civilian Health and Medical Program of the Department of Veterans Affairs or CHAMPVA through which you may be able to receive health insurance that will cover some of your health care costs.
The Recovery Village Cherry Hill at Cooper takes our responsibility to veterans seriously. American veterans face high rates of substance abuse, addiction and mental health disorders, but effective treatments are available. Reach out to our Recovery Advocates today to learn more about addiction treatment programs or using the Community Care Network.
Veteran Recovery Is Our Mission 
The Recovery Village Cherry Hill at Cooper is an industry-leading treatment provider for addiction and co-occurring mental health disorders. Our clinicians are specially trained in trauma-informed care, military culture and treating veteran-specific addiction and mental health needs. 
If you're a veteran struggling with alcohol or drug addiction and co-occurring mental health conditions, our evidence-based, private rehab program could be your path to recovery.
Questions?
Our Recovery Advocates are ready to answer your questions about addiction treatment and help you start your recovery.
Medical Disclaimer: The Recovery Village aims to improve the quality of life for people struggling with a substance use or mental health disorder with fact-based content about the nature of behavioral health conditions, treatment options and their related outcomes. We publish material that is researched, cited, edited and reviewed by licensed medical professionals. The information we provide is not intended to be a substitute for professional medical advice, diagnosis or treatment. It should not be used in place of the advice of your physician or other qualified healthcare provider.