Xylazine Abuse: The Lethal Dangers of This Horse Tranquilizer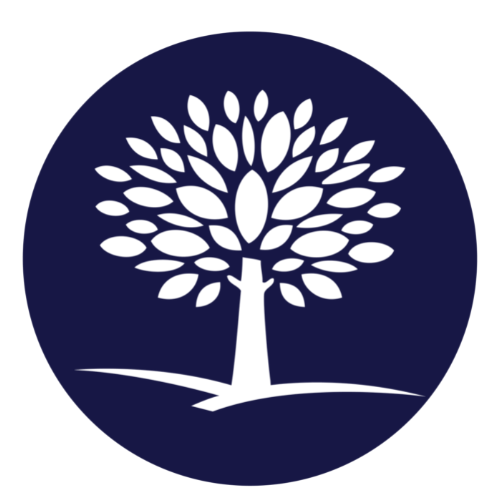 Last Updated: September 8, 2023
Editorial Policy | Research Policy
Most people are familiar with the opioid epidemic that has ravaged the U.S., but a dangerous new drug has emerged nationally. Xylazine, a drug commonly used in veterinary medicine, has made its way to the illegal drug market, increasing the risk of overdose for opioid users.
What Is Xylazine or "Tranq"?
Sometimes referred to by its street name "Tranq," xylazine is a potent veterinary tranquilizer, often used in large animals like horses or cattle. Some people may refer to the drug directly as a horse tranquilizer. This drug is a muscle relaxant that depresses the central nervous system. Xylazine is typically injected into the veins, muscles or under the skin and may be combined with other anesthetics like ketamine or halothane.
Xylazine started as a recreational drug adulterant in Puerto Rico and was associated with a series of drug-related deaths at a criminal justice hospital in Aguadilla, Puerto Rico. Xylazine abuse became widespread in Puerto Rico in the early 2000s, and by 2006, the drug was identified in overdose deaths analyzed at the Philadelphia Medical Examiner's Office.
Xylazine is usually a liquid solution that helps handle large animals and perform diagnostic or surgical procedures. The drug also serves as a pain reliever and local anesthetic in veterinary medicine. Xylazine has been studied in human trials, which have been discontinued because of its severe side effects in human populations.
The Prevalence of Xylazine Abuse
Xylazine has become increasingly common over the past decade. For example, in 2015, xylazine was identified in only 149 seized drug samples. However, by 2022, it was found in 10,361 seized drug samples. Although all areas of the country have seen an increase in xylazine, the South, Northeast and West have seen the largest increase.
Xylazine abuse can be deadly. In 2020, 808 fatal overdoses involved xylazine. In 2021, that number had more than tripled to 3,089 overdose deaths involving xylazine.
Xylazine's Dangerous Effects on Humans
Since xylazine is designed to be a horse tranquilizer, its effects on humans can be fatal. It is a central nervous system depressant, meaning that xylazine can cause respiratory depression, slowed heart rate and low blood pressure in humans.
Other adverse effects of xylazine in humans include:
Blurry vision
Disorientation
Feelings of drowsiness
High blood sugar
Staggering
Coma
A person under the influence of xylazine will likely display some symptoms and appear especially sleepy or sedated. While people may abuse xylazine because they enjoy its sedative properties, they are often unaware they are using it because it is mixed with opioids like heroin or fentanyl. When people purchase opioids off the street, they may also unknowingly ingest xylazine.
Do All Horse Tranquilizers Have Dangerous Effects on Humans?
By definition, horse and animal tranquilizers are not designed for humans. For this reason, they can have extremely dangerous effects. Horse tranquilizer drugs ranging from ketamine to xylazine can cause dangerous consequences, including overdose, which can be deadly in some cases. It is important to avoid horse tranquilizer drugs for this reason.
Narcan Can't Reverse a Xylazine Overdose
Unlike opioids such as heroin or fentanyl, an overdose of xylazine cannot be treated with Narcan (naloxone), a medication that can reverse opioid overdoses. If xylazine causes respiratory depression or dangerously low blood pressure when combined with an opioid, naloxone may not reverse these side effects enough to prevent a fatality, even if it blocks the opioid's effects.
Skin Ulcerations
Skin ulcers are common in those who take xylazine, with 38.5% of xylazine users developing skin ulcerations in one study. Skin abscesses, cellulitis and bone infections can also take place. Ulceration is likely caused by the drug's ability to constrict blood vessels, robbing your skin of vital nutrients. Experts think ulceration also occurs because xylazine can lower the amount of oxygen your skin receives, making it more susceptible to chronic skin infections.
Long-Term Risks of Xylazine
Xylazine is a relatively new drug, and the long-term risks are largely unknown. The government is still studying the abuse potential of xylazine, and it is not currently a controlled substance.
Xylazine use may lead to addiction. With repeated use of this substance, a person may become dependent on xylazine, causing them to continue to seek drugs containing it. Because xylazine is often combined with opioids to enhance their effects, xylazine may contribute to opioid addiction.
Why Is Xylazine Increasingly Common?
Xylazine is steadily becoming a more common drug additive. This phenomenon is taking place for a couple of different reasons, namely the increased availability of xylazine and the fact that it is being used to cut opioids.
Accessibility and Availability of Xylazine
Xylazine is readily available for sale online. Because it is not a controlled substance, there are few restrictions on a buyer's ability to obtain xylazine. Further, it is comparatively inexpensive, increasing its accessibility.
Cutting Xylazine with Opioids
Xylazine's low cost makes it an attractive additive to opioids like fentanyl. Drug dealers cut expensive opioids like fentanyl with xylazine, so they need to use less opioids and can increase their profits. Because xylazine is a sedative, it can also intensify fentanyl's effects, giving drug dealers a low-cost, potent drug.
Xylazine's Link to Overdose Deaths in Pennsylvania
Unfortunately, xylazine has come to the forefront because of its involvement in drug overdose deaths in Pennsylvania. The drug's low cost and ability to intensify fentanyl's high makes it an attractive additive for drug dealers. The drug was detected in only 2% of unintentional overdose deaths in Philadelphia between 2010–2015, but that number rose to 31% in 2019. All xylazine overdoses also involved fentanyl, suggesting the combination is particularly deadly. Nationwide, just 1.8% of overdose deaths were positive for xylazine in 2019, suggesting that the drug's presence may be hitting the Pennsylvania region especially hard.
Nearby Reading, Pennsylvania, has also seen a shocking uptick in xylazine-related problems. A September 2021 headline warned of a bad batch of heroin that contained a mix of fentanyl and xylazine, which sent numerous patients to local hospitals to be treated for overdoses. The batch resulted in at least one death throughout the weekend. As a result, public health officials are urging people to be cautious about the presence of xylazine.
Addressing Xylazine Abuse
If you or a loved one has an addiction to opioids or other drugs, The Recovery Village Cherry Hill at Cooper is here to help. We serve New Jersey and the Greater Philadelphia area and can provide inpatient and outpatient services to treat addiction and co-occurring mental health disorders. Contact us today to begin the admissions process.
Questions?
Our Recovery Advocates are ready to answer your questions about addiction treatment and help you start your recovery.
Sources
Kariisa, Mbabazi; Patel, Priyam; Smith, Herschel; Bitting, Jessica. "Notes from the Field: Xylazine Detection and Involvement in Drug Overdose Deaths — United States, 2019." Centers for Disease Control and Prevention, Morbidity and Mortality Weekly Report, September 17, 2021. Accessed August 3, 2023. 
Maryland Poison Center. "ToxTidbits." January 2019. Accessed August 3, 2023. 
Reyes, J. C.; Negrón, J. L.; Colón, H. M.; et al. "The Emerging of Xylazine as a New Drug of Abuse and its Health Consequences among Drug Users in Puerto Rico." Journal of Urban Health, June 2012. Accessed August 3, 2023. 
Heymann, Warren R. "Xylazine ("Tranq"): The potential for loss of life and limb." American Academy of Dermatology, December 7, 2022. Accessed August 3, 2023. 
Drug Enforcement Administration. "Xylazine." May 2023. Accessed August 3, 2023. 
Department of Justice, Drug Enforcement Administration. "The Growing Threat of Xylazine and its Mixture with Illicit Drugs." December 2022. Accessed August 3, 2023. 
Whelan, Aubrey. "What to know about xylazine, the sedative contaminating Philadelphia's opioid supply." Philadelphia Inquirer, January 9, 2023. Accessed August 3, 2023.
Johnson, Jewell; Pizzicato, Lia; Johnson, Caroline; Viner, Kendra. "Increasing presence of xylazine in heroin and/or fentanyl deaths, Philadelphia, Pennsylvania, 2010–2019." BMJ, February 3, 2021. Accessed August 3, 2023. 
Tanenbaum, Michael. "Spike in heroin overdoses in Berks County during the weekend prompts warning about dangerous batch drugs in area." PhillyVoice, September 13, 2021. Accessed August 3, 2023. 
Medical Disclaimer: The Recovery Village aims to improve the quality of life for people struggling with a substance use or mental health disorder with fact-based content about the nature of behavioral health conditions, treatment options and their related outcomes. We publish material that is researched, cited, edited and reviewed by licensed medical professionals. The information we provide is not intended to be a substitute for professional medical advice, diagnosis or treatment. It should not be used in place of the advice of your physician or other qualified healthcare provider.