Mixing Adderall and Alcohol: Risks & Effects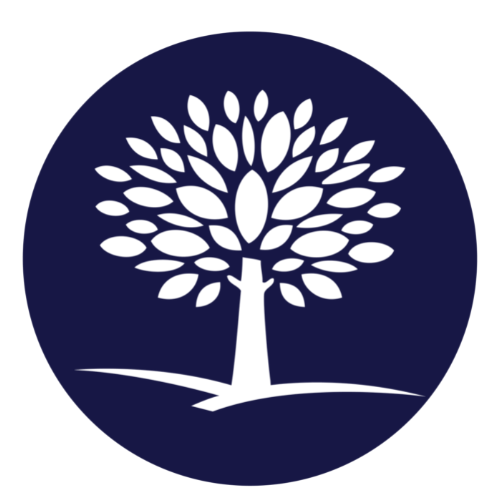 Last Updated: June 16, 2023
Editorial Policy | Research Policy
Combining Adderall and alcohol can cause dangerous drug interactions and increase your risk of cardiovascular side effects.
Adderall is a common medication for treating conditions like attention-deficit/hyperactivity disorder (ADHD). As the drug is usually taken daily, this may make you wonder when or if it is safe to drink alcohol if you take Adderall. Due to a drug interaction between the substances, it is important to understand the risks of combining alcohol and Adderall.
What Is Adderall?
Adderall is the brand name for a stimulant medication that combines dextroamphetamine and amphetamine salts. Adderall is a Schedule II controlled substance prescribed to treat ADHD and narcolepsy. The medication works by increasing the amount of dopamine and norepinephrine in the brain, which is important because people with ADHD may have lower-than-normal dopamine levels.
Can You Drink on Adderall?
You should avoid drinking while on Adderall for several reasons:
The risk that Adderall may mask the effects of alcohol, causing you to drink more than you otherwise would because you don't feel the sedating effects of alcohol
Higher risk of developing an alcohol addiction if you have ADHD
Higher risk of side effects from mixing the substances
Side Effects of Combining Adderall and Alcohol
Mixing Adderall and alcohol can trigger cardiovascular side effects. This may be because alcohol competes with Adderall for liver enzymes, which break down both substances, leading to higher blood levels of Adderall as it stays in your system for longer, and a higher risk of cardiovascular events. Side effects of combining the substances include:
Increased heart rate
Chest pain
Changes in blood pressure
In rare cases, heart attacks have even occurred when people have mixed Adderall and alcohol.
Risks of Mixing Adderall and Alcohol
Besides the risk of cardiovascular side effects of combining Adderall and alcohol, there are other risks to consider before you drink while on Adderall.
One risk is mixing alcohol with stimulants. Even widely available stimulants like caffeine are dangerous when mixed with alcohol. This is because alcohol's sedating effects often let people know they are becoming drunk and that it is time to stop drinking. However, stimulants can interfere with this process, putting people at risk for alcohol overdose.
Another risk of drinking while on Adderall is because of the underlying ADHD condition rather than Adderall itself. Due to differences in brain chemistry, up to 43% of people with ADHD eventually develop alcohol use disorder. For this reason, people with ADHD must be cautious about their alcohol intake.
The development of an alcohol addiction alongside ADHD can be complex to treat and may lead to complications like:
Avoiding loved ones and social activities
Rapid behavioral changes
Risky behaviors
Extreme changes in mood
Suicidal thoughts
For these reasons, it is best to avoid mixing alcohol and Adderall.
Why Do People Mix Adderall and Alcohol?
People mix Adderall and alcohol for different reasons. Some may not realize that combining them is risky, assuming that alcohol is safe to use with the drug. Others might intentionally mix them to be able to drink more over a longer period without feeling drunk, which can increase the risk of alcohol poisoning.
How Long After Taking Adderall Can I Drink Alcohol?
You should avoid alcohol while Adderall is in your system. It can take almost 14 hours for your body to eliminate even half of one dose of Adderall. This timeframe refers to the drug's half-life, which is important because it can help you predict how long Adderall stays in your system. It can take five half-lives to eliminate a drug from your body, meaning that traces of Adderall might be in your system for a few days.
Depending on the type and dose of Adderall you take, and your medical history, your doctor or pharmacist can recommend how long you should wait after taking Adderall to drink.
Treatment for Alcohol and Stimulant Addiction
If you struggle with alcohol and Adderall, help is available. Polysubstance abuse can be hard to overcome on your own, especially if you have a co-occurring disorder like ADHD. The Recovery Village Cherry Hill at Cooper offers medical detox to help wean you off alcohol and Adderall and a full continuum of rehab options to treat your addiction and underlying conditions like ADHD. Don't wait: contact a Recovery Advocate today to learn how we can help.
Questions?
Our Recovery Advocates are ready to answer your questions about addiction treatment and help you start your recovery.
Sources
Luderer, Mathias; Ramos Quiroga, Josep Antoni; Faraone, Stephen V.; et al. "Alcohol use disorders and ADHD." Neuroscience and Biobehavioral Reviews, September 2021. Accessed April 16, 2023.
Drugs.com. "Adderall: Package Insert." February 1, 2022. Accessed April 16, 2023.
Washington, Nicole. "What to Know About ADHD and Dopamine." Psych Central, July 16, 2021. Accessed April 16, 2023.
Centers for Disease Control and Prevention. "Dangers of mixing alcohol with caffeine and energy drinks." December 7, 2022. Accessed April 16, 2023.
Drugs.com. "Drug Interaction Report: Adderall, ethanol." Accessed April 16, 2023.
Jiao, Xiangyang; Velez, Sonia; Ringstad, Jennifer; et al. "Myocardial Infarction Associated with Adderall XR and Alcohol Use in a Young Man." Journal of the American Board of Family Medicine, March 2009. Accessed April 16, 2023.
Hallare, Jericho; Gerriets, Valerie. "Half Life." StatPearls, June 23, 2022. Accessed April 14, 2023.
Blum, Kenneth; Lih-Chuan Chen, Amanda; Braverman, Eric; et al. "Attention-deficit-hyperactivity disorder and reward deficiency syndrome." Neuropsychiatric Disease and Treatment, October, 2008. Accessed May 26, 2023.National Alliance on Mental Illness. "Substance Use Disorders." Accessed May 26, 2023.
Medical Disclaimer: The Recovery Village aims to improve the quality of life for people struggling with a substance use or mental health disorder with fact-based content about the nature of behavioral health conditions, treatment options and their related outcomes. We publish material that is researched, cited, edited and reviewed by licensed medical professionals. The information we provide is not intended to be a substitute for professional medical advice, diagnosis or treatment. It should not be used in place of the advice of your physician or other qualified healthcare provider.