Top Drug & Alcohol Rehab Treatment Centers & Resources in West Chester, PA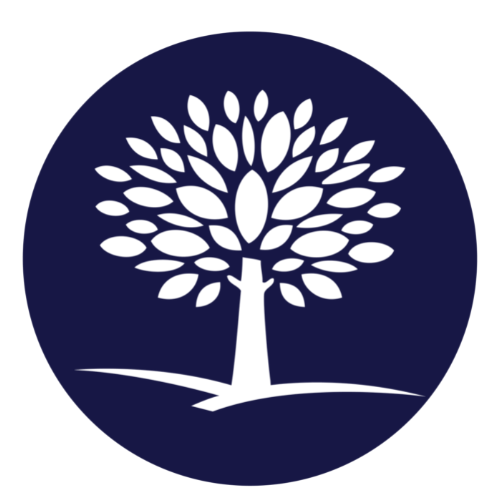 Last Updated: August 29, 2023
Editorial Policy | Research Policy
Substance Abuse Resources in West Chester, Pennsylvania
In the heart of Pennsylvania, West Chester is a city that has not been left untouched by the national substance abuse problem. The state of Pennsylvania recorded more than 4,400 drug overdose deaths in 2018, with a significant portion of these fatalities resulting from opioid use. In West Chester, the situation mirrors that of the larger state, with residents grappling with drug and alcohol addictions. The impact of this crisis goes beyond the individual, affecting families and the community as a whole.
However, help is available. West Chester, PA, offers numerous local resources for those struggling with substance use disorders. There are rehabilitation centers, counseling services, support groups, and a variety of other treatment options designed to support individuals on their journey to recovery.
Exploring West Chester, PA: A City of Charm and Challenge
West Chester, PA, stands out as a beacon of tradition, atmosphere, and brotherhood in the heart of Pennsylvania. Rich in history, it played a pivotal role as the county seat of Chester County and carried with it a legacy dating back to its incorporation in 1799. With beautiful, well-preserved buildings, the city exudes an old-world charm that seamlessly blends with its vibrant, modern enhancements.
Known for its bustling academic community, West Chester hosts the esteemed West Chester University of Pennsylvania. The diverse population, numbering over 20,000 residents, lends itself to the eclectic mix of restaurants, shops, and galleries populating the downtown district. Each year, their calendar brims with events and festivals, like the popular West Chester Restaurant Festival and the Annual Christmas Parade, which adds to the city's lively vibe.
However, behind the friendly façade, West Chester faces a growing public health issue – substance abuse. This problem is not exclusive to this city; it's a reflection of a national crisis that is predominantly fueled by opioids. Despite the dedication of resources and services, such as The COPE (Conversations on Prevention Education) and Chester County Department of Drug and Alcohol Services, the battle continues. The community, while enjoying what the city offers, proactively participates in drug prevention education and outreach programs. This genuine, community-wide commitment to confront and contain such issues is a testament to the solidarity that characterizes West Chester.
Even in its struggle with substance abuse, West Chester is a city that expresses resilience and a strong sense of community. Through unity and commitment to tackling their challenges, the city exemplifies the genuine spirit of Pennsylvania, making it a profoundly unique place to visit and live in.
Our Closest Facility
The Recovery Village Cherry Hill at Cooper Drug & Alcohol Rehab
Our closest facility, The Recovery Village Cherry Hill at Cooper Drug & Alcohol Rehab, is strategically located for individuals seeking help for substance use and co-occurring mental health disorders in West Chester, PA.
At our facility, we offer a comprehensive range of services, all tailored to meet the unique needs of each individual patient. Our aim is to address not only the symptoms but also the root causes of your substance dependency, helping to ensure sustainable recovery.
Contact Information
By choosing The Recovery Village Cherry Hill at Cooper Drug & Alcohol Rehab, you are choosing a facility that is dedicated to your well-being and recovery, offering state-of-the-art amenities, professional staff, and evidence-based treatment options.
Overview of Rehab Programs for Treating Substance Abuse Near West Chester PA
The Recovery Village Cherry Hill at Cooper Drug & Alcohol Rehab is a standout among rehab programs for treating substance abuse in and near West Chester, PA. We prioritize holistic treatment plans that address the root causes of addiction and equip our clients with life skills essential for maintaining sobriety.
Our team employs an integrative approach that combines evidence-based treatments such as cognitive-behavioral therapy with complementary therapies like stress management and physical wellness. The goal is to enable clients to regain control of their lives and maintain lifelong recovery. We offer a supportive, safe environment where individuals are encouraged to explore, understand, and overcome their addiction.
Our facility is conveniently located at 761 Cuthbert Boulevard, Cherry Hill, NJ 08002, which makes it easily accessible for individuals residing in West Chester, PA, and the surrounding areas. We understand the importance of family and community support in the recovery process. Therefore, our location enables easier visits for family counseling and involvement.
More details about our programs and services can be obtained by calling us directly at (856) 890-9449. Our staff is on-hand to assist with inquiries and admission processes and provide any other necessary support. You can also learn more by visiting our website: The Recovery Village Cherry Hill at Cooper Drug & Alcohol Rehab.
We remain committed to serving the West Chester, PA community by providing top-quality addiction treatment that fosters recovery, resilience, and a hopeful future.
Common Co-Occurring Disorders in West Chester, PA
West Chester, PA, like many other communities across the country, faces the challenge of co-occurring disorders among its residents. Co-occurring disorders, also known as dual diagnosis, refer to the simultaneous occurrence of mental health disorders and substance use disorders. These complex conditions require comprehensive treatment approaches that address both aspects of an individual's health.
One of the common co-occurring disorders identified in West Chester is the combination of depression and alcoholism. According to the Substance Abuse and Mental Health Services Administration, approximately 30% of individuals with depressive disorders struggle with alcoholism.
Another frequent pairing involves anxiety disorders and substance use. The Anxiety and Depression Association of America notes that roughly 20% of individuals with an anxiety disorder also have a substance use disorder.
Post-Traumatic Stress Disorder (PTSD) and substance use disorders are also commonly seen together. The National Center for PTSD estimates that more than two out of ten veterans with PTSD also have a substance use disorder.
Addressing these co-occurring disorders is a significant challenge for the West Chester community. Effective treatment requires integrated services that can simultaneously address mental health disorders and substance use disorders. Through a focus on comprehensive care, the goal is to improve the quality of life and overall health outcomes for individuals struggling with these complex and co-occurring conditions.
Recovery Resources in West Chester, PA
The path to recovery can be challenging, but there are many resources available in and around West Chester, PA, that can provide support. Here are some state, local, and government resources, as well as the details for the closest recovery facility.
State, Local, and Government Resources
Substance Abuse Trends in West Chester, PA
Substance abuse continues to be a significant concern in West Chester, Pennsylvania, with a consistent rise in the incidence of abuse of various substances. Here's an exploration of the most commonly abused substances in this area.
Alcohol
Alcohol ranks as the topmost substance of abuse in West Chester, like in most parts of Pennsylvania. Based on the Pennsylvania Department of Health's statistics, over 50% of admissions for substance abuse treatment were linked to alcohol in 2019.
Opioids
Opioid abuse follows closely, reflecting a national trend. In 2020, the Drug Enforcement Administration reported that Pennsylvania recorded 4,377 drug-related overdose deaths, with a substantial percentage involving Fentanyl and other opioids.
Prescription Drugs
A growing concern in West Chester is the misuse of prescription medications, particularly painkillers. According to a report by the Pennsylvania Prescription Drug Monitoring Program, there were over 3,300,000 prescriptions dispensed for opioids statewide in the fourth quarter of 2020 alone.
Marijuana
While marijuana is the most commonly used illicit drug, its abuse rates are lower in West Chester compared to other areas in the state. Nevertheless, it still remains a public health concern.
Substance Abuse Effects and Intervention
The widespread abuse of these substances poses a significant health risk to residents and permeates the social fabric of West Chester, PA. The community is actively combating the issue with increased enforcement, education, outreach, and a focus on treatment over punishment for those battling addiction. Implementing proactive plans and strategies is critical in mitigating the long-term impact of these substances on West Chester's populace.
Warning Signs of Substance Abuse
Substance abuse is a serious issue affecting many individuals and communities, including West Chester, PA. Recognizing the warning signs early can be the first step toward finding help. Here are some common signs to look out for:
Changes in behavior, such as withdrawal from social interactions, neglect of responsibilities, or increased aggression.
Sudden changes in weight or physical appearance, including bloodshot eyes, frequent nosebleeds, or shaky hands.
Unexplained financial issues, missing valuables, or money from home.
Deterioration of physical health with unexplained illnesses or injuries.
Psychological changes like mood swings, anxiety, paranoia, and hallucinations.
If you or a loved one are showing these signs, it's important to seek help immediately. The journey to recovery can be challenging, but there are resources available to help. West Chester, PA, has dedicated treatment centers and professionals ready to provide support.
For further information, please visit the Substance Abuse and Mental Health Services Administration (SAMHSA) national helpline page. SAMHSA is a free, confidential, 24/7, 365-day-a-year treatment referral and information service for individuals and families facing mental and/or substance use disorders.
Understanding Alcohol Addiction Treatments Available in West Chester, PA
Alcohol addiction is a serious issue that requires prompt and adequate attention for effective recovery. In West Chester, PA, an array of evidence-based treatments are available, offering a lifeline to those battling alcohol addiction and guiding them toward recovery. While specific rehab facilities will not be named in this content, general types of treatments available in the area, as well as our closest facility, The Recovery Village Cherry Hill at Cooper Drug & Alcohol Rehab, will be covered.
The Recovery Village Cherry Hill at Cooper Drug & Alcohol Rehab
Our closest facility, located at 761 Cuthbert Boulevard, Cherry Hill, NJ 08002, is The Recovery Village Cherry Hill at Cooper Drug & Alcohol Rehab. This center offers comprehensive addiction treatment programs designed to address the root cause of addiction while also building a foundation for lifelong sobriety. For more information, feel free to contact them directly at (856) 890-9449.
Treatment Options
Medical Detoxification: Addiction treatments ideally begin with initial detoxification. Medical detox helps the body get rid of alcohol while medical professionals provide support, monitor withdrawal symptoms, and administer necessary medications.
Inpatient Rehabilitation: Patients reside full-time at the treatment center and receive round-the-clock care and support in an immersive healing environment. Inpatient rehab includes individual and group therapies, educational workshops, and complementary therapies like yoga or art therapy.
Outpatient Treatment: This option is often used as a follow-up to inpatient care or as a standalone treatment for those with mild alcohol dependency. Outpatient treatment sessions include group and individual therapy sessions, and patients can reside at home while receiving care.
Sober Living Homes: They offers a transitional housing option for individuals who have completed formal treatment and need a structured, supportive environment before returning to their normal lives.
Aftercare and Alumni Services: Support continues even after formal treatment ends, often in the form of alumni services or aftercare programs. These programs foster a supportive community through group meetings, mentorship programs, events, and more.
Alcohol addiction treatments in West Chester, PA, focus on providing comprehensive support to individuals. They allow for a step-by-step journey to recovery, ensuring patients are well-equipped to navigate life's challenges without resorting to alcohol.
Get Help Today!
If you or a loved one is struggling with alcohol addiction, don't hesitate to take that first step toward recovery. A life free from the grips of alcohol is possible, and it begins with reaching out. Get started today by contacting The Recovery Village Cherry Hill at Cooper Drug & Alcohol Rehab at (856) 890-9449.
The Opioid Epidemic in West Chester, PA
The opioid epidemic is a nationwide crisis, and West Chester, Pennsylvania, is no exception. In recent years, the town has seen a significant increase in instances of both opioid abuse and overdose. These primarily include substances like heroin, prescription pain relievers, and synthetic opioids like Fentanyl.
Impact of the Opioid Crisis
According to Pennsylvania Department of Health data, Chester County recorded numerous opioid-related overdose deaths in recent years, affecting countless lives and straining emergency services.
Treatment Options in West Chester, PA
Addressing opioid addiction requires comprehensive treatment solutions. In West Chester, there are numerous facilities and programs that offer support, including:
Residential and Outpatient Programs: These include the Chester County Hospital Addiction Treatment Program and the Gaudenzia Coatesville Addiction Treatment Program.
Medication-Assisted Treatment (MAT): Certain facilities, like the Chester County MAT Program, utilize medicines along with counseling and behavioral therapies to treat substance use disorders.
Support Groups: Groups like Narcotics Anonymous frequently hold meetings in West Chester, providing peer support to those struggling with addiction.
Government Resources
The Substance Abuse and Mental Health Services Administration (SAMHSA) is a U.S. government agency that helps connect individuals with treatment facilities, including those for opioid addiction. Their national helpline, 1-800-662-HELP (4357), is a free, confidential, 24/7, 365-day-a-year service offering assistance in English and Spanish.
Locally, the Chester County Department of Drug and Alcohol Services provides a wealth of information and resources for combating opioid abuse.
With these resources and continued community efforts, West Chester is working determinedly to combat the opioid epidemic and support those struggling with addiction on their journey to recovery.
We Care About Your Recovery
We at South Jersey Recovery hold an unwavering belief in the potential for change and growth. At the heart of West Chester, PA, we see nothing but hope for a healthy community free from the chains of addiction.
We understand that embarking on the road to recovery takes courage and personal commitment. In return, we pledge transparency, expertise, and compassion in every step you take toward lasting sobriety.
Let Us Help You Find Lasting Recovery
Your recovery journey is unique to you, just as ours is distinctive in our approach to helping you succeed. Our process involves integrating medical expertise with holistic care to ensure you stay centered and enhance your capacities in facing life and its challenges head-on. There is always a better, healthier, happier version of you waiting at the end of this journey. All you have to do is take that first brave step.
Speak With A Recovery Advocate Today
To start your recovery journey, we encourage you to call (856) 890-9449 and speak to one of our dedicated Recovery Advocates. With compassion, understanding, and a wealth of knowledge, our advocates are standing by to guide you or your loved one to a customized treatment plan that best suits your needs.
Visit Our Facility
Questions?
Our Recovery Advocates are ready to answer your questions about addiction treatment and help you start your recovery.
Medical Disclaimer: The Recovery Village aims to improve the quality of life for people struggling with a substance use or mental health disorder with fact-based content about the nature of behavioral health conditions, treatment options and their related outcomes. We publish material that is researched, cited, edited and reviewed by licensed medical professionals. The information we provide is not intended to be a substitute for professional medical advice, diagnosis or treatment. It should not be used in place of the advice of your physician or other qualified healthcare provider.