Top Drug & Alcohol Rehab Treatment Centers & Resources in Washington Township, NJ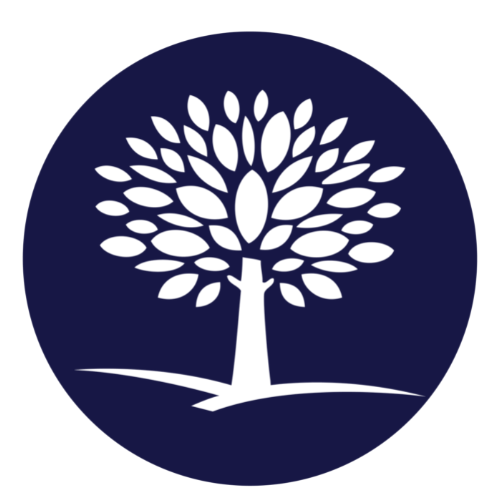 Last Updated: August 29, 2023
Editorial Policy | Research Policy
Substance Abuse Resources in Washington Township, New Jersey
Washington Township, NJ, like many towns across the United States, faces considerable challenges due to substance abuse. According to the New Jersey Department of Human Services, in 2020, there were over 90,000 admissions for substance abuse treatment in the state. A significant number of these cases were in Washington Township and the surrounding areas. Dealing effectively with the problem requires an understanding of the nature of substance abuse and an awareness of the range of treatment resources that are available. This community has dedicated itself to battling this rising issue by providing a myriad of treatment resources to help those suffering to recover and regain control of their lives.
About Washington Township, New Jersey
Washington Township, located in Gloucester County, New Jersey, is a thriving township with a rich history and a tightly-knit community. The locale has a vibrant mixture of residential, agricultural, and commercial areas, providing a balanced blend of small-city life within a rural setting. Residents enjoy the benefits of the area's many parks, outdoor recreational activities, and a steady stream of community events.
The township is home to around 50,000 people, according to the U.S. Census Bureau. This diversity of population adds to the rich culture and vibe of the town. Residents typically describe Washington Township as a friendly and family-oriented place, fostering a strong sense of community and boasting excellent schools and public services.
Despite its many positive attributes, like many communities nationwide, Washington Township has faced challenges related to substance abuse. Rates of alcohol, opioid, and other drug misuse are a concern, with such issues impacting individuals, families, and the wider community. Various measures have been taken to combat this issue, including a strong focus on prevention, early intervention, treatment, and recovery support in the community.
Several grassroots organizations work tirelessly to educate the public about the risks associated with substance abuse. They also provide support and resources for residents battling addiction. Washington Township is committed to fighting substance abuse and fostering a safe, healthy, and supportive environment for all residents.
Why Choose Us?
If you reside in Washington Township, NJ, and are seeking help for substance use and co-occurring mental health disorders, The Recovery Village Cherry Hill at Cooper is your best option. Our proximity enables quick access to professional help and guidance. With a team of professional and empathetic counselors, we offer personalized treatments to address your unique needs. Contact us today and start your journey toward recovery.
Overview of Rehab Programs for Treating Substance Abuse near Washington Township NJ
Substance abuse is a widespread problem in the United States, and finding the right treatment facility is crucial in the journey toward recovery. In Washington Township, NJ, we are fortunate to have much-needed treatments available in our area for substance abuse disorders. One such facility is The Recovery Village Cherry Hill at Cooper Drug & Alcohol Rehab.
The Recovery Village Cherry Hill at Cooper Drug & Alcohol Rehab is a comprehensive treatment facility offering a multitude of treatment programs designed to cater to an individual's specific needs. Our innovative, evidence-based approaches to addiction treatment, delivered by our team of dedicated professionals, ensure the best chance for a successful recovery.
Located at 761 Cuthbert Boulevard, Cherry Hill, NJ 08002, we serve the residents of Washington Township and the surrounding areas. Our goal is to provide a safe and nurturing environment where individuals battling addiction can receive the help they need.
We comprehend the unique struggles associated with addiction, and we aim to provide the tools and support for overcoming these challenges. Whether the addiction is to alcohol, opioids, prescription drugs, or other substances, we have programs tailored to treat each type of dependency.
For more information about our programs, we encourage interested parties to contact us via our phone number: (856) 890-9449 or through our secure website: https://www.southjerseyrecovery.com/. A representative from our facility will be glad to answer any questions and discuss treatment options.
Substance abuse does not have to define an individual's life. At The Recovery Village Cherry Hill at Cooper Drug & Alcohol Rehab, we strive to make recovery attainable through our comprehensive, personalized rehab programs. The journey to a healthier and sober life starts here.
Common Co-occurring Disorders in Washington Township, NJ
Co-occurring disorders, also known as dual disorders or dual diagnosis, refer to a condition where a person has a mental illness as well as a substance use disorder. This condition is becoming increasingly prevalent in many areas, including Washington Township, New Jersey. Common co-occurring disorders among the population here include:
Depression and Alcoholism: Depression is a common mental illness that can occur with alcohol abuse. It often happens because some people use alcohol as a way to self-medicate and deal with their depressive symptoms. Over time, however, alcohol can worsen the symptoms of depression, resulting in a vicious cycle.
Anxiety Disorders and Cocaine Use: Individuals with anxiety disorders may use stimulants like cocaine to feel more relaxed and in control. Nonetheless, continued use can exacerbate anxiety symptoms and create a cycle of dependence and worsening anxiety.
Bipolar Disorder and Substance Abuse: Persons with bipolar disorder may use illicit drugs or alcohol as a coping mechanism for their mood swings. Sadly, these substances can make the mania and depression associated with bipolar disorder even worse.
Post-traumatic Stress Disorder (PTSD) and Opioid Abuse: Veterans and others dealing with post-traumatic stress disorder may turn to opioids for relief from their intense feelings. But over-reliance on these drugs can lead to abuse and dependency, compounding the effects of PTSD.
It's crucial that those suffering from these co-occurring disorders get the help they need. Treatment must address both the mental health issue and the substance abuse disorder to be effective. This can involve medications, therapy, peer support, and a range of other treatment options.
Recovery Resources in Washington Township, NJ
The following is a comprehensive list of recovery resources available in Washington Township, NJ. These include state, local, and government resources as well as our closest facility, The Recovery Village Cherry Hill at Cooper Drug & Alcohol Rehab.
Address: 761 Cuthbert Boulevard, Cherry Hill, NJ 08002
Contact: (856) 890-9449
Government Recovery Resources in Washington Township, NJ
Local Recovery Resources in Washington Township, NJ
Substance Abuse in Washington Township, New Jersey
In Washington Township, New Jersey, substance abuse has emerged as a significant concern, mirroring the larger nationwide trend. This situation is mainly influenced by the misuse of a few common substances, including alcohol, prescription drugs, marijuana, and opioids. Let's delve into some local and state statistics regarding these substances.
Alcohol Abuse
Among the commonly abused substances, alcohol ranks high. Prolonged alcohol use can lead to physical dependency and significant health problems. According to the 2019 New Jersey Substance Abuse Overview report, approximately 8.19% of the substance abuse treatment admissions were due to alcohol in Gloucester County, where Washington Township is located.
Prescription Drugs
Prescription drug misuse is another prevalent issue. The abuse of medications such as pain relievers, tranquilizers, stimulants, and sedatives is significantly high. In 2019, prescription drugs, excluding heroin, accounted for approximately 5.75% of all substance abuse treatment admissions in Gloucester County.
Marijuana Abuse
In recent years, marijuana abuse has also increased. The 2019 report indicates that marijuana-related admissions made up about 18.57% of all substance abuse treatment admissions in the county, underscoring the severity of the problem.
Opioid Abuse
The opioid crisis remains a significant issue in both Washington Township and the entire state. Opioid-related deaths have been escalating, with Gloucester County recording an opioid prescription rate of 49.3 per 100 persons, according to the Centers for Disease Control and Prevention.
In conclusion, substance abuse in Washington Township, NJ, remains an issue that needs urgent attention, with alcohol, prescription drugs, marijuana, and opioids being the major substances of misuse. It's vital for community leaders, local health organizations, and residents to continue working together to fight substance addiction and support those in need of help.
Warning Signs of Substance Abuse in Washington Township, NJ
Substance abuse is a critical issue that can detrimentally affect individuals, families, and communities. It's essential to be aware of the warning signs of substance abuse to seek help promptly. Some of these signs include:
Change in behavior or mood swings
A decline in performance at school or work
Ignores responsibilities
Sudden weight loss or gain
Change in friend groups
Loss of interest in hobbies and activities previously enjoyed
Sleeps too much or too little
Displays secretive or suspicious behaviors
Unusually high energy levels or excessive talkativeness
Unwarranted paranoia, anxiety, or irritability
Physical signs of drug use (e.g., bloodshot eyes, frequent nosebleeds, trembling hands)
If you or your loved ones display these signs, it's crucial to take action. For residents of Washington Township, NJ, reach out to local health services like Washington Township Health Department or SAMHSA's National Helpline for anonymous, confidential help.
Alcohol Addiction Treatments in Washington Township, NJ
In Washington Township, NJ, there are a variety of alcohol addiction treatments available for individuals struggling with alcohol dependence. These services aim to help individuals overcome their addiction and lead a sober, healthy life.
Outpatient Treatment Programs
Outpatient treatment programs offer flexibility for those who have responsibilities at work, home, or school. This treatment includes therapy, counseling, and education about addiction and recovery. It requires patients to visit treatment facilities for a few hours each day.
Inpatient Rehabilitation Programs
Inpatient rehabilitation provides a supportive and structured environment where individuals can focus on recovery without the distractions of everyday life. This approach includes around-the-clock medical care, therapy sessions, and support groups.
Medication-Assisted Treatment (MAT)
This form of therapy combines behavioral therapy and medications to treat substance use disorders. Medications such as Naltrexone, Disulfiram, and Acamprosate are typically used to manage withdrawal symptoms and cravings.
Psychotherapy
Psychotherapy includes techniques such as cognitive-behavioral therapy (CBT), motivational interviewing (MI), and family therapy. They address the psychological aspect of addiction, helping patients to understand the root causes of their addiction and learn healthier coping strategies.
The Recovery Village Cherry Hill at Cooper Drug & Alcohol Rehab
One of the closest facilities to Washington Township is The Recovery Village Cherry Hill at Cooper Drug & Alcohol Rehab. The facility offers a comprehensive approach to addiction treatment, combining medical services, holistic therapy, and peer support to guide individuals through recovery.
Contact Information:
Address: 761 Cuthbert Boulevard, Cherry Hill, NJ 08002
Phone Number: (856) 890-9449
Website: www.southjerseyrecovery.com
The Opioid Epidemic in Washington Township, NJ, and Available Treatment Options
The opioid epidemic poses serious repercussions to the health, safety, and welfare of the residents of Washington Township, New Jersey. In fact, according to data from the New Jersey Department of Law and Public Safety, opioid-related deaths, and overdoses have risen dramatically in recent years, making it clear that this crisis cannot be ignored.
Opioid Epidemic Overview
Typically, the misuse starts with prescription opioids for pain relief and potentially culminates in using heroin or fentanyl due to their cheaper cost and easy availability. The consequences of this misuse have led to unprecedented levels of opioid addictions and, unfortunately, deaths due to overdose.
Opioid Addiction Treatments
However, hope exists in the form of a variety of community intervention strategies, public awareness campaigns, and treatment services that aim to alleviate the opioid epidemic in Washington Township, NJ.
Government Resources
Local Treatment Options
In Washington Township, several local treatment centers and programs are available:
Washington Township Substance Abuse Program: This program provides residents with referrals for treatment and offers counseling services for individuals and families.
Gloucester County Addictions Services: This organization provides outpatient counseling, residential detoxification, and other important services for those dealing with substance abuse.
It's important to remember that help is only a phone call or a click away for those struggling with opioid addiction. By reaching out and accessing the available resources, recovering from opioid addiction becomes a possible and tangible goal.
A New Chapter Begins With Us
We at South Jersey Recovery stand firm in the belief that there is hope for lasting recovery. Whether you are in Washington Township, NJ, or any other part of New Jersey, our commitment to your journey to sobriety is unwavering.
Speak with a Recovery Advocate Today
Reach out to us. One phone call could be the start of an amazing transformation. Our Recovery Advocates are standing by, eager to assist you. Speak with someone who understands your struggle, someone who can help you find the path to a lasting recovery.
Call us now at (856) 890-9449.
Visit Us
We are excited to welcome you at 761 Cuthbert Boulevard, Cherry Hill, NJ 08002. Right in the heart of South Jersey, our facility is equipped with everything you need in your quest for lasting recovery.
Closing Thoughts
Your recovery matters, not just to you but to us too. We aim to be a beacon of sobriety, inspiring hope in all corners, especially in Washington Township, NJ. We believe that addiction should never be a life sentence, and we are dedicated to showing you that a life of sobriety is possible.
Questions?
Our Recovery Advocates are ready to answer your questions about addiction treatment and help you start your recovery.
Medical Disclaimer: The Recovery Village aims to improve the quality of life for people struggling with a substance use or mental health disorder with fact-based content about the nature of behavioral health conditions, treatment options and their related outcomes. We publish material that is researched, cited, edited and reviewed by licensed medical professionals. The information we provide is not intended to be a substitute for professional medical advice, diagnosis or treatment. It should not be used in place of the advice of your physician or other qualified healthcare provider.