Top Drug & Alcohol Rehab Treatment Centers & Resources in Pennsylvania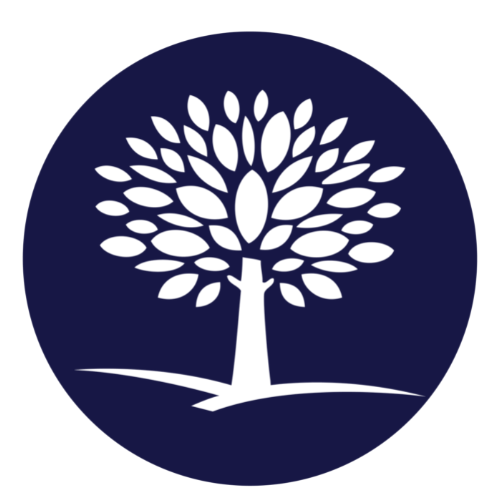 Last Updated: August 17, 2023
Editorial Policy | Research Policy
Substance Abuse Resources in Pennsylvania
Pennsylvania, like the rest of the nation, faces a growing battle with substance abuse and addiction. According to a 2019 report from the Substance Abuse and Mental Health Services Administration (SAMHSA), an estimated 7% of Pennsylvanians struggle with alcohol dependency and about 3% struggle with illicit drug use. These figures underscore a significant need for easily accessible substance abuse treatment options. Thankfully, Pennsylvania is home to a wide range of resources for those seeking recovery, including specialized treatment centers, support groups, and educational programs. With comprehensive treatment and ongoing support, recovery from substance abuse is possible. For more detailed information about the resources available, please refer to Pennsylvania's Department of Drug and Alcohol Programs.
Introduction to Pennsylvania
Renowned for its diverse terrain that includes vast forests, major water bodies, and notable farmlands, Pennsylvania is a quintessential Northeastern U.S. state with a rich history that stretches back to pre-Revolutionary America. The state boasts numerous culturally and historically significant cities, which include its largest, Philadelphia, famed as the birthplace of U.S. democracy, and Pittsburgh, with its powerful industrial heritage.
Pennsylvania's locale encourages a vibe of both old-world charm and modern innovation and advancement. The state embraces a multicultural landscape shaped by a strong influence of various European cultures that were established during the colonial era. This multicultural influence is especially evident in the state's architecture, food, festivals, and various artistic forms.
Population of Pennsylvania
With a population of approximately 13 million people, Pennsylvania is the fifth most populous state in the U.S. It's a diverse state, proudly hosting a large number of ethnic and social groups. Major cities such as Philadelphia and Pittsburgh are teeming with an eclectic mix of individuals, creating a vibrant and dynamic atmosphere. Even the smaller towns and rural communities of Pennsylvania retain a unique charm and warmth that speaks volumes about the people's close-knit camaraderie.
Substance Abuse Issues in Pennsylvania
Like many other regions in the United States, Pennsylvania faces significant challenges concerning substance misuse. It has a higher-than-average rate of drug-related deaths, a matter that has attracted concerted efforts from both government and non-governmental organizations.
Many Pennsylvanians have been affected by the opioid crisis, with the state reporting one of the highest rates of drug overdose deaths nationwide. The misuse of prescription opioids, heroin, and fentanyl has been particularly prevalent. Efforts are being made statewide to combat these issues, including various preventative programs and expanding capacity for treatment and recovery services.
The state government, through initiatives like "Get Help Now," is actively working to provide effective support to Pennsylvania residents dealing with substance abuse challenges. Initiatives like these aim to make treatment more accessible and reduce the stigma associated with substance misuse, providing hope for a healthier future.
Our Closest Facility
People seeking help for substance use and co-occurring mental health disorders in Pennsylvania will find solace and recovery in our closest facility: The Recovery Village Cherry Hill at Cooper Drug & Alcohol Rehab.
Facility Details
Our facility is conveniently located, making it easily accessible for those living in Pennsylvania. We provide comprehensive services that are tailored to meet the individual needs of each patient. Our team consists of highly trained and experienced mental health professionals, clinicians, and support staff committed to helping our patients navigate the road to recovery.
We understand that recovery is a lifelong journey, and it's not about just treating symptoms but nurturing the whole person for overall wellness. Our holistic approach has a proven track record of helping individuals break free from the chains of addiction and live healthier, more positive lives.
At The Recovery Village, we believe that no one is ever beyond help.
Overview of Rehab Programs for Treating Substance Abuse Near Pennsylvania
Substance abuse is a prevalent issue affecting countless individuals and their families. The road to recovery often requires professional help, which can be obtained through specialized rehab programs. Among the leading recovery providers is The Recovery Village Cherry Hill at Cooper Drug & Alcohol Rehab, conveniently located near Pennsylvania.
The Recovery Village Cherry Hill at Cooper Drug & Alcohol Rehab offers a multitude of tailored programs that seek to address the unique needs of each patient. These programs include detoxification, residential treatment, partial hospitalization, outpatient treatment, aftercare planning, and sober living opportunities. Each program is designed to effectively guide patients through different stages of the recovery process.
The highly-qualified team of medical professionals at our facility works to ensure the best treatment plan for each patient. By adopting an empathetic approach, they cultivate an environment where recovery can flourish.
Located at 761 Cuthbert Boulevard, Cherry Hill, NJ 08002, The Recovery Village Cherry Hill at Cooper Drug & Alcohol Rehab is easily accessible for those residing in Pennsylvania.
Should you require any further information, or wish to start your journey to recovery, kindly reach out to us at (856) 890-9449. Visit our website, www.southjerseyrecovery.com, to learn more about our rehab programs and how they can help in the journey towards a substance-free life.
With our comprehensive, patient-centered approach, we strive to provide the highest standard of care in substance abuse treatment. The Recovery Village Cherry Hill at Cooper Drug & Alcohol Rehab is committed to assisting each patient in regaining their health and reclaiming their life from substance abuse.
Common Co-occurring Disorders in Pennsylvania
Several co-occurring disorders prevail among residents in Pennsylvania. One of the most prevalent ones is the combination of mental health disorders and substance use disorders. In a co-occurring diagnosis, both diseases are recognized as primary. For example, an individual can be suffering from depression and opioid addiction concurrently, each needing a separate but integrated form of treatment.
According to data from the Substance Abuse and Mental Health Services Administration (SAMHSA), Pennsylvania has a significant number of residents suffering from these disorders. The co-existence of these ailments puts immense pressure on public health resources and necessitates an integrated approach to healthcare.
The condition known as dual-diagnosis, where individuals are suffering from a mental illness along with a substance use disorder, is prevalent amongst Pennsylvania residents. National surveys indicate that about a third of people with any mental illness and about half of people with severe mental illnesses also experience substance abuse. Conversely, more than a third of alcohol abusers and over half of drug abusers report experiencing mental illness. These statistics suggest a clear link between substance abuse and mental health disorders, reinforcing the need for appropriate medical intervention.
Other prevalent co-occurring disorders in Pennsylvania include schizophrenia paired with addiction disorders, anxiety disorders coupled with substance misuse, and major depression occurring alongside alcohol addiction. These diverse combinations of co-occurring conditions necessitate robust, comprehensive, and integrated healthcare services. Further, early diagnosis and efficient treatment plans are vital to improving the quality of life for those affected by these co-occurring disorders.
In addressing co-occurring disorders, Pennsylvania continues to work towards improving integrated treatment programs. Strategies include increasing the capacity of healthcare providers to diagnose and treat these disorders and enhancing the overall healthcare system to provide comprehensive care.
Recovery Resources Available in Pennsylvania
Recovery is an ongoing process and can often benefit from the assistance of local, state, and national resources. Here is a comprehensive selection of officially endorsed bodies within Pennsylvania and our closest facility at The Recovery Village.
The Recovery Village Cherry Hill at Cooper Drug & Alcohol Rehab
The Recovery Village Cherry Hill at Cooper Drug & Alcohol Rehab is our closest facility offering comprehensive treatment services.
Pennsylvania Government Resources
The following resources have been endorsed by the Pennsylvania state government and provide valuable support in various locations across the state:
Local Pennsylvania Resources
There are many local organizations in Pennsylvania dedicated to helping those in recovery. Here are a few options:
Substance Abuse in Pennsylvania: A Detailed Overview
Substance abuse is a widespread issue affecting many communities across the United States, and Pennsylvania is no exception. The common substances of abuse in this state include alcohol, opioids, marijuana, and methamphetamines. Let's delve into the specifics.
Alcohol
Alcohol is regularly abused by a significant portion of Pennsylvania's population. According to the Substance Abuse and Mental Health Services Administration (SAMHSA), around 51.3% of Pennsylvanians aged 12 and above reported past-month alcohol use in 2018-2019, slightly higher than the national average of 51.0%.
Opioids
Opioid abuse, including that of heroin and prescription drugs, has evolved into a significant public health crisis in Pennsylvania. According to the Department of Drug and Alcohol Programs, opioid overdose deaths have consistently increased over the years, leaving the state with one of the highest opioid overdose mortality rates nationwide. In 2019, the state saw 4,444 opioid-related deaths, signifying a serious social and health problem.
Marijuana
Marijuana use is prevalent in Pennsylvania, largely due to the increasing perception that the drug is less harmful than others. About 15.8% of Pennsylvanians aged 12 and older reported using marijuana in the past year, as per SAMHSA's 2018-2019 report.
Methamphetamines
While methamphetamine use is not as widespread in Pennsylvania as in some other states, it poses significant consequences. The Drug Enforcement Agency reported in 2019 that methamphetamine seizures increased, suggesting increased usage.
In conclusion, substance abuse remains a significant social and health challenge in Pennsylvania, requiring continual monitoring, prevention efforts, and treatment services.
Warning Signs of Substance Abuse for Pennsylvania Residents
Substance abuse is a global concern, and Pennsylvania is not an exception. Recognizing the signs of substance abuse early can save lives. It's crucial to be proactive and understand the red flags of this serious issue. Here are some common warning signs of substance abuse:
Behavioral changes: Unexplained increase in absences from work or school, loss of interest in activities they once enjoyed, and sudden changes in behavior can be potential indicators.
Physical changes: Weight loss, changes in sleep patterns, and noticeable shakes or tremors are often signs of substance abuse.
Mood swings: Unexpected mood swings, irritability, and periods of unusual hyperactivity or agitation may indicate substance use.
Financial difficulties: Frequent requests for money, stealing, or having a sudden lack of money can be signs of a possible substance abuse problem.
Changes in social groups: If someone starts associating with a new group of friends, particularly those known to use substances, this could be a cause for concern.
Seeking help is the first step to overcoming substance abuse. If you or anyone you know exhibit these signs, resources like the SAMHSA's National Helpline are available 24/7. Alternatively, you can contact local Pennsylvania resources such as the Get Help Now Substance Use Disorder Hotline at 1-800-662-HELP (4357).
Alcohol Addiction Treatments in Pennsylvania
The journey to alcohol addiction recovery can be challenging, but there are many excellent treatment options available in Pennsylvania and the adjacent New Jersey region. The variety of treatments provided ensures that every individual's distinct needs are accommodated to facilitate a complete and successful recovery.
Types of Alcohol Addiction Treatments
Depending on the severity of the addiction, treatment plans can vary. They generally include inpatient and outpatient treatment, counseling, support groups, medication, and continued care strategies.
Inpatient Treatment
This is an intensive form of treatment where patients receive full-time care at a rehab center. It provides a supportive environment that is more conducive to recovery.
Outpatient Treatment
Outpatient programs offer similar services as inpatient ones but allow the patient to resume their day-to-day activities. These programs suit those in the early stages of addiction or as a follow-up after completing an inpatient program.
Counseling and Therapy
Therapy and counseling play a vital role in addressing the underlying causes of addiction. Therapists help in developing coping mechanisms, improving emotional stability, and reducing cravings.
Support Groups
Being around individuals who are also battling addiction creates a sense of community and makes it easier to navigate through this challenging journey.
Medication
Some medications can help reduce cravings, manage withdrawal symptoms, and rectify chemical imbalances in the brain caused by prolonged alcohol use.
Local Treatment Option
One notable local rehab facility is The Recovery Village Cherry Hill at Cooper Drug & Alcohol Rehab, located in nearby New Jersey. As a comprehensive center for both drug and alcohol addiction, Recovery Village offers a variety of programs designed to match the specific needs of each patient.
The facility focuses on the holistic, complete recovery of its patients, emphasizing both medical and psychological methodologies. They provide personalized care plans, which include detox, residential treatment, partial hospitalization, and outpatient and aftercare programs.
The Recovery Village Cherry Hill at Cooper Drug & Alcohol Rehab, 761 Cuthbert Boulevard, Cherry Hill, NJ 08002, (856) 890-9449, Website.
Regardless of the path chosen for recovery, achieving sobriety may take time and dedication. Having the right support system can significantly impact a recovering individual's journey, bringing them closer to living a life free of alcohol addiction.
The Opioid Epidemic in Pennsylvania
In recent years, Pennsylvania has been experiencing a significant increase in opioid-related drug abuse and overdoses, raising major public health concerns. In 2018, the Department of Drug and Alcohol Programs (DDAP) reported that Pennsylvania's drug-related overdose death rate was significantly higher than the national average.
The Status of the Opioid Epidemic
The expansion of opioids has led to a stark increase in morbidity and mortality rates. The misuse of prescription pain relievers, heroin, and synthetic opioids, such as fentanyl, is a significant driver of this public health crisis. A startling statistic is that according to the U.S. Department of Health & Human Services, Pennsylvania ranked 3rd nationally in the number of drug-related overdose deaths involving opioids in 2018.
Addiction Treatment Options in Pennsylvania
Recognizing the severity of the opioid epidemic in Pennsylvania, numerous treatment options and recovery initiatives have been developed to help affected individuals and their families.
Government Resources for Opioid Treatment
The Pennsylvania government has a wide range of programs and resources available to combat the opioid crisis. These include:
In addition to these state resources, there are community organizations and private clinics providing opioid treatment in Pennsylvania, offering a comprehensive approach that incorporates medical, counseling, and recovery support services.
Steps Towards A Drug-Free Pennsylvania
Through the collective efforts of governmental and non-governmental organizations, Pennsylvania is making great strides in tackling the opioid crisis. The focus on a patient-centered, community-driven approach to treatment and prevention has been pivotal in these efforts, and they are the key to creating a drug-free Pennsylvania.
Let's Start a Path to Recovery, Together
We strongly believe in the potential for any individual to achieve lasting recovery. The state of Pennsylvania is not alone in its fight against substance addiction. There is hope because we are here to lend our hands and expertise to all who need it.
Our team of compassionate and qualified Recovery Advocates is standing by, ready to help. We understand the unique struggles each person may encounter on a recovery journey, and we are committed to providing individuals in Pennsylvania with a personalized, supportive, and effective recovery path.
We are here to help those who are in need of our services. You can reach us by dialing (856) 890-9449. If you'd prefer, you can visit our facility located at 761 Cuthbert Boulevard, Cherry Hill, NJ 08002. And for more information about our services, be sure to visit our website at www.southjerseyrecovery.com.
Questions?
Our Recovery Advocates are ready to answer your questions about addiction treatment and help you start your recovery.
Medical Disclaimer: The Recovery Village aims to improve the quality of life for people struggling with a substance use or mental health disorder with fact-based content about the nature of behavioral health conditions, treatment options and their related outcomes. We publish material that is researched, cited, edited and reviewed by licensed medical professionals. The information we provide is not intended to be a substitute for professional medical advice, diagnosis or treatment. It should not be used in place of the advice of your physician or other qualified healthcare provider.