Top Drug & Alcohol Rehab Treatment Centers & Resources in New York State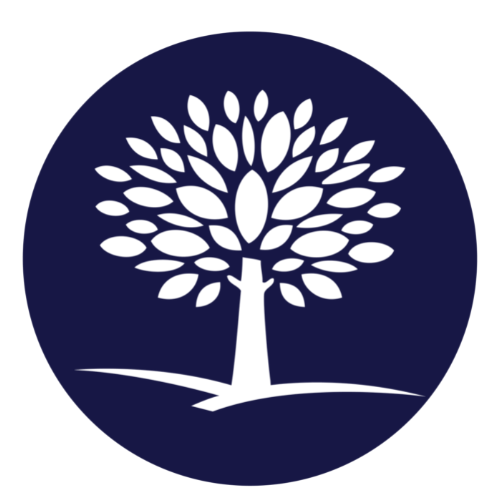 Last Updated: August 29, 2023
Editorial Policy | Research Policy
Substance Abuse Resources in New York
Background Statistics on Substance Use in New York
Substance use and abuse are significant health concerns in the state of New York. According to the New York State Department of Health, nearly 12% of New York residents reported experiencing a substance use disorder in the last year. More specifically, this equates to approximately 2.5 million people struggling with substance use within the state alone, indicating a critical need for effective, compassionate, and comprehensive treatment resources. Through concerted efforts, New York strives to provide quality drug and alcohol rehab programs to its residents, with a focus on evidence-based treatment methodologies and individualized treatment plans tailored to each person's unique needs and circumstances.
New York City: A Blend of Heritage, Diversity, and Challenges
Known fondly as "The Big Apple," New York City is an illustrious metropolis with a rich heritage and a diverse population. A city that never sleeps, it is famous for its iconic skyline adorned by towering skyscrapers like the Empire State Building and One World Trade Center. Many see it as a beacon of hope, opportunity, and dreams.
New York City is the United States' most populous city, with an estimated population of over 8.4 million residents spanning more than 800 languages. The city is a cultural melting pot, where influences from all over the globe converge, contributing to its vibrancy and dynamism. This diversity makes New York a city of cultural exploration and experiences like no other.
However, the city faces significant challenges, particularly related to substance abuse. New York, like many cities, grapples with drug and alcohol misuse, a pervasive issue that places a heavy burden on healthcare services, the economy, and society. In 2018, the city reported over 1,444 unintentional drug overdose deaths. Substance misuse impacts not only the individual but also their family and the wider community, causing a ripple effect of social and economic consequences.
There are, however, numerous resources and initiatives in place to combat these issues. Organizations such as the New York State Office of Addiction Services and Supports (OASAS) provide prevention, treatment, and recovery programs to individuals and families struggling with these challenges. Through the collective efforts of government agencies, NGOs, and the community, the city aims to reduce substance abuse and foster a healthier, more stable environment for its residents.
Our Closest Facility
We are excited to introduce our closest facility, ideally located for people in New York who are seeking help for substance use and co-occurring mental health disorders – The Recovery Village Cherry Hill at Cooper Drug & Alcohol Rehab.
Our facility is strategically located at:
761 Cuthbert Boulevard, Cherry Hill, NJ 08002
To reach out to us, feel free to call us any time at (856) 890-9449
The Recovery Village Cherry Hill at Cooper Drug & Alcohol Rehab is a good option due to our evidence-based treatment programs and a multidisciplinary team of experts who dedicate their lives to helping people fight substance use disorders. Plus, our 24/7 support ensures you always have someone to count on through your recovery journey.
We believe everyone deserves access to quality recovery services. No matter what your struggle is, we are here to enable your road to recovery. Our proximity to New York makes it convenient for residents of the city, making professional recovery services more accessible than ever before.
Overview of Rehab Programs for Treating Substance Abuse Near New York
The battle against substance abuse is a challenging journey that shouldn't be tackled alone. At The Recovery Village Cherry Hill at Cooper Drug & Alcohol Rehab, we offer comprehensive and holistic rehab programs that help individuals overcome addiction and start a new chapter in their life. Centrally located near New York, we serve individuals from all over the region who seek effective and compassionate substance abuse treatment.
About The Recovery Village Cherry Hill at Cooper Drug & Alcohol Rehab
Our facility provides a conducive environment for recovery, with dedicated medical professionals who are passionate about helping individuals reclaim their lives from substance addiction. Our tailored treatment programs address the unique needs of each patient. We believe that with the right support and treatment, a life free from substance abuse is completely attainable.
Our Location
We are conveniently located at 761 Cuthbert Boulevard, Cherry Hill, NJ 08002. Our proximity to New York ensures that we are well-positioned to serve individuals from the city and across the wider region who need our services. With beautiful surroundings that help to foster healing and recovery, our facility is easily accessible and offers an ideal setting for those on the journey toward recovery.
Contact Us Today
If you or a loved one is struggling with substance abuse, please don't hesitate to get in touch with us. At The Recovery Village Cherry Hill at Cooper Drug & Alcohol Rehab, our priority is to help individuals heal and achieve long-lasting recovery. You can reach us at (856) 890-9449 or visit our website at www.southjerseyrecovery.com for more information on our treatment programs.
Common Co-occurring Disorders in New York
In the complexities of the health sector, a pattern of co-occurring disorders materializes as a significant issue New Yorkers confront. Co-occurring disorders are diagnosed when an individual simultaneously battles mental illness and substance use disorder. The manifestation of these simultaneous disorders is not coincidental but is often interconnected.
Some of the most common co-occurring disorders in New York include depression and alcohol dependence, anxiety disorders and drug addiction, and schizophrenia with drug or alcohol abuse. These disorders present a difficult challenge for healthcare professionals due to the interconnected nature of symptoms and treatment modalities.
Depression and alcohol dependency are prevalent co-occurring disorders in New York. Alcohol serves as a form of self-medication for some individuals suffering from depression. However, it often exacerbates the symptoms of depression, resulting in a vicious rewarding cycle that deepens both depression and alcohol dependence.
Similarly, there exists a significant correlation between anxiety disorders and drug abuse. Anxiety is commonly coped with through the use of illicit substances in a misguided attempt to alleviate stress. This, however, can lead to addiction over time, rendering treatment a more complicated process.
Schizophrenia with drug or alcohol abuse is another widespread co-occurring disorder in New York. Individuals with schizophrenia are often attracted to substances that intensify their symptoms. This co-occurrence worsens both conditions, making it a challenging case for professionals catering to mental health.
Co-occurring disorders require integrated treatment approaches designed to address both the mental health problem and the substance use disorder concurrently. Awareness, early detection, and comprehensive treatment are essential in tackling this systemic issue and offering help to those affected in New York.
New York Recovery Resources
Here are some of the most crucial recovery resources available in New York state, local and government organizations:
Recovery Village Cherry Hill at Cooper Drug & Alcohol Rehab
This facility is our closest and offers a variety of recovery services:
Substance Abuse in New York: An Overview
The state of New York, home to a diverse population from all walks of life, unfortunately, is not immune to the substantial substance abuse issues plaguing the United States. In many ways, the state is representative of broader national struggles with substances such as alcohol, tobacco, marijuana, opioids, and illicit drugs. Skyrocketing rates of drug use and overdose—particularly pertaining to opioids and synthetic drugs—impact communities across the state, flourishing in both urban and rural areas alike.
Alcohol Abuse: According to the New York State Office of Alcoholism and Substance Abuse Services, around 12% of adult New Yorkers suffer from symptoms of alcoholism or substance abuse. These rates are considered higher than the national average. It reinforces the fact that alcohol still remains one of the main substances of abuse in the state.
Tobacco Usage: The New York State Department of Health confirms that tobacco usage has significantly declined over the years; however, about 14.2% of adults in the state are still regular smokers, with a higher prevalence among lower-income groups and individuals with mental health disorders.
Cannabis Usage: As per the Marijuana Arrest Research Project, despite the partial legalization of medicinal use and decriminalization of small amounts, marijuana continues to be widely abused throughout the state. This is especially prevalent among adolescents and young adults.
Opioid Epidemic: The opioid crisis has hit New York hard. The number of opioid-related deaths in New York State, excluding New York City, doubled from 5.4 per 100,000 population in 2010 to 11.4 in 2015, according to a report by the New York State Department of Health.
Illicit Drug Abuse: Illicit drugs, including cocaine, heroin, and synthetic drugs like fentanyl, persist as significant issues. The US Department of Health and Human Services indicated that the percentage of New York residents reporting illicit drug use in the past month was higher than the national average.
In conclusion, substance abuse remains a significant public health challenge in New York, and its pervasive impacts emphasize the pressing need for effective prevention and treatment strategies.
Warning Signs of Substance Abuse
Substance abuse is a widespread issue that can impact anyone, regardless of age, gender, or socioeconomic status. For New York residents, it's vital to understand and recognize these signs in order to seek help promptly. Here are some common warning signs of substance abuse:
Behavioral Changes: Sudden mood swings, irritability, unexplained outbursts, or engaging in risky activities.
Physical Changes: Unexplained weight loss or gain, frequent nosebleeds, changes in sleep patterns, or deteriorating physical appearance.
Financial Difficulties: Unexpected financial problems or constantly needing money without a reasonable explanation could be a sign that funds are being used for drugs.
Social Withdrawal: A noticeable change in personal relationships, lack of interest in activities previously enjoyed, or isolation from family and friends.
If you or someone you know is exhibiting these signs, it's important to seek professional help. Remember, it's never too late to change and take a step towards a healthier and sober life. For resources and support, you can visit the official New York State Office of Addiction Services and Supports (OASAS) website.
Alcohol Addiction Treatments in New York
Alcohol addiction is a serious problem that requires immediate attention. A variety of treatments are available in New York to help individuals overcome addiction and lead a healthy, fulfilling life. Here, we provide information on some common treatments and point you to our nearest facility, The Recovery Village Cherry Hill at Cooper Drug & Alcohol Rehab, located in Cherry Hill, NJ.
Medical Detoxification
Initial treatment typically involves medical detoxification to flush the body of alcohol. These services are done under the supervision of medical professionals.
Therapy and Counseling
Counseling, behavioral therapies, and education are crucial parts of every alcohol addiction treatment plan. Therapy helps individuals understand their addiction, detect triggers, and develop coping strategies.
Medication-Assisted Treatment (MAT)
This combines medicines and behavioral therapy. It helps to manage withdrawal symptoms and reduce cravings.
Support Groups
Support groups serve as a vital tool for maintaining sobriety and getting support from peers who are also in recovery.
Aftercare
Finally, ongoing support and aftercare services are important for relapse prevention and achieving long-term sobriety.
The Opioid Epidemic in New York and Available Addiction Treatment Options
The opioid epidemic has posed a significant threat to New York State, taking the lives of thousands and impacting countless more. Addiction to opioids, a class of drugs that includes heroin and prescription pain relievers, has skyrocketed over the past decade. In 2019, it was reported that out of the total drug overdose deaths in New York State, about 80 percent involved opioids – a striking illustration of the severity of the crisis.
Opioid Crisis Interventions
The New York State Government has implemented numerous initiatives to tackle this crisis. These include increased funding for treatment services, enhanced monitoring of prescription drugs, wider accessibility of overdose reversal drugs, and public awareness campaigns.
Addiction Treatment Options
There are several addiction treatment facilities and resources available for individuals and families affected by the opioid epidemic. These include:
OASAS Addiction Treatment Centers: Managed by the New York State Office of Addiction Services and Supports (OASAS), these Centers provide services to individuals struggling with substance use disorders.
Medication-Assisted Treatment (MAT): Approved medications, in combination with counseling and behavioral therapies, provide a whole-patient approach to treatment.
Narcan Training and Access: New York residents can receive training in the use of Narcan, a drug that can reverse opioid overdoses.
It's important to remember that recovery from addiction is possible. With the appropriate treatment and support, individuals can rebuild their lives. If you, or someone you know, is in need of help, you can contact the New York State HOPEline at 1-877-8-HOPENY (1-877-846-7369), or you can text HOPENY (Short Code 467369).
New York State is committed to providing the necessary resources and aid to individuals and families stricken by the opioid epidemic in order to pave the road toward recovery and rebuild lives.
Find Lasting Recovery in New York
We believe that hope is a decisive element of recovery, and New York is a city renowned for its resilience. It helps breed a hope that powers individuals toward lasting recovery. In the face of adversity, New Jersey and New York neighbors are known for their determination and spirit.
We invite anyone seeking help to reach out to a dedicated Recovery Advocate at our proximate facility. Our compassionate team is here to provide guidance, resources, and hope for lasting recovery.
South Jersey Recovery
Our closest facility:
761 Cuthbert Boulevard, Cherry Hill, NJ 08002
Contact our Recovery Advocate: (856) 890-9449
Visit our website for more information: South Jersey Recovery
Questions?
Our Recovery Advocates are ready to answer your questions about addiction treatment and help you start your recovery.
Medical Disclaimer: The Recovery Village aims to improve the quality of life for people struggling with a substance use or mental health disorder with fact-based content about the nature of behavioral health conditions, treatment options and their related outcomes. We publish material that is researched, cited, edited and reviewed by licensed medical professionals. The information we provide is not intended to be a substitute for professional medical advice, diagnosis or treatment. It should not be used in place of the advice of your physician or other qualified healthcare provider.