Top Drug & Alcohol Rehab Treatment Centers & Resources in Haddonfield, NJ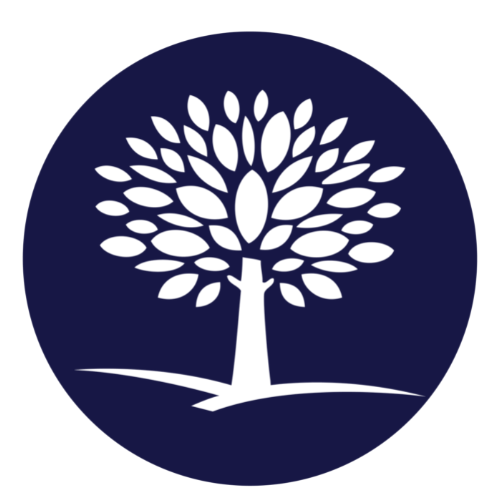 Last Updated: August 28, 2023
Editorial Policy | Research Policy
Substance Abuse Resources in Haddonfield, NJ
Substance abuse is an unraveling crisis in many regions across the United States, and Haddonfield, New Jersey, is no stranger to this issue. According to the latest reports from the New Jersey Department of Human Services, the state has witnessed a staggering increase in substance abuse cases, with opioids remaining the leading drug type. In Haddonfield, there is a growing need for comprehensive resources and services to combat this dire situation effectively.
Multiple initiatives have been stepped up to address this issue, providing various substance abuse resources right in Haddonfield. From counseling services and therapeutic community programs to detoxification and residential treatments, Haddonfield offers a breadth of solutions to assist individuals on their recovery journey. These resources are designed to provide referral, treatment, and follow-up services, ensuring comprehensive care for individuals and families affected by substance abuse in Haddonfield.
About Haddonfield, NJ
Established in 1713, Haddonfield, New Jersey, is a historic town that exudes a charm that draws homeowners to its quaint neighborhoods. Named in honor of Elizabeth Haddon, an early settler, Haddonfield is known for its picturesque setting, dotted with lush green landscapes, vintage-style homes, and meticulously kept gardens.
Haddonfield has a population of about 11,000 people, making it a tightly-knit community where everybody knows each other. Though it is surrounded by a bustling metro, Haddonfield projects a peaceful small-town vibe. Here, the community centers around family and school activities, and it's not uncommon to find locals gathering for town events or helping each other out in times of need.
However, like any community, Haddonfield faces its own set of challenges, one of them being substance abuse problems. Although the rates are lower than in many other communities, substance abuse has impacted some Haddonfield residents and their families. The community is continually working to combat this issue through education, counseling, and providing resources for people in recovery.
Various organizations in Haddonfield, including local government bodies, non-profit organizations, and private institutions, work tirelessly to address these problems. Their efforts are aimed at prevention, treatment, and reducing the detrimental social and economic effects of substance abuse on the community.
Despite these issues, Haddonfield, NJ, remains a beautiful and resilient community thanks to the collective efforts of its residents to care for their historic town and each other.
Our Closest Facility
For those in Haddonfield, NJ, seeking help for substance use and co-occurring mental health disorders, The Recovery Village Cherry Hill at Cooper Drug & Alcohol Rehab is your closest and ideal facility. With our strategic location, expert staff, and comprehensive programs, we are committed to providing the best care for our patients.
The Recovery Village Cherry Hill at Cooper Drug & Alcohol Rehab
Located less than a few miles away, our facility at The Recovery Village Cherry Hill at Cooper Drug & Alcohol Rehab is equipped with professional and understanding staff, modern facilities, and evidence-based treatment strategies.
Why Choose Us?
Our treatment programs are designed to address the multifaceted challenges that substance abuse and mental health disorders present. We provide individualized care plans to ensure patients receive the most effective and tailored treatment. Our close proximity to Haddonfield, NJ, allows for a convenient and accessible treatment option for residents. We are here to support you every step of the way in your journey toward recovery.
Overview of Rehab Programs for Treating Substance Abuse near Haddonfield NJ
Welcome to your ultimate guide to overcoming substance abuse. Our main treatment facility, The Recovery Village Cherry Hill at Cooper Drug & Alcohol Rehab, is situated conveniently close to Haddonfield, New Jersey. Here, we aim to provide a comprehensive overview of the quality treatment programs available, focusing specifically on our renowned establishment and how we can help you or a loved one in your journey to recovery.
At The Recovery Village Cherry Hill at Cooper Drug & Alcohol Rehab, we believe no one should face the battle of addiction alone. Our dedicated team of specialists provides holistic and personalized care to help patients break free from the chains of addiction and achieve long-lasting recovery.
We offer a variety of effective treatment approaches, including but not limited to inpatient and outpatient programs, detoxification services, group therapies, and individual counseling. At The Recovery Village Cherry Hill at Cooper Drug & Alcohol Rehab, we understand that each individual's journey to recovery is unique. Therefore, we strive to tailor our treatments based on the specific needs of our patients.
In conclusion, overcoming substance abuse requires expert advice and support. Here near Haddonfield, NJ, The Recovery Village Cherry Hill at Cooper Drug & Alcohol Rehab commits to providing the highest quality care to guide patients toward a life free from addiction.
Recovery Resources in Haddonfield, NJ
Welcome to our comprehensive list of recovery resources in Haddonfield, NJ. This outlined list includes state, local, and government resources to aid your journey toward recovery.
The Recovery Village Cherry Hill at Cooper Drug & Alcohol Rehab
Our closest facility, The Recovery Village, provides comprehensive substance abuse treatments in Cherry Hill.
State Resources
Local Resources
Government Resources
Substance Abuse Issues in Haddonfield, NJ
Substance abuse is a significant issue that communities nationwide grapple with, and Haddonfield, New Jersey, is not exempted. The common substances of abuse within Haddonfield and New Jersey include alcohol, illicit drugs, and prescription medications.
Alcohol
Alcohol stands as the most commonly used addictive substance in Haddonfield and New Jersey. According to the New Jersey Substance Abuse Overview 2019 report provided by the Department of Human Services, Camden County, wherein Haddonfield is located, recorded 3,211 admissions for alcohol as a primary substance, constituting 29.8% of all admissions.
Illicit Drugs
Illicit drugs, including heroin, cocaine, and marijuana, present notable substance abuse problems. The previously mentioned report indicates that heroin was the primary drug related to treatment admissions in Camden County, recorded at 4,372 admissions, or 40.6%. Furthermore, marijuana and cocaine admissions stood at 11.1% and 5.8% respectively.
Prescription Drug Misuse
The misuse of prescription drugs, particularly pain relievers, and opioids, has been on the rise in recent years. The National Institute on Drug Abuse identified that in 2018, there were approximately 90 opioid-related overdose deaths in Camden County.
Combating Substance Abuse
Haddonfield and the broader New Jersey state recognize the need to combat the issue of substance abuse through evidence-based programs. Resources such as local treatment facilities, counseling centers, and statewide initiatives aim to reduce the prevalence and impact of substance abuse, providing assistance to those suffering and their families.
Warning Signs of Substance Abuse
Substance abuse is an escalating problem that affects not only the individuals involved but also their families and communities. Here in Haddonfield, NJ, residents must be vigilant and educated about the symptoms in order to intervene effectively. The following are key warning signs of substance abuse:
Behavioral changes: Sudden shift in behavior, neglect of responsibilities, and withdrawal from activities or hobbies they once enjoyed.
Physical signs: Noticeable lack of hygiene, sudden weight fluctuations, and changes in sleep patterns.
Psychological symptoms: Mood swings, unexplained paranoia, and lack of motivation.
Problems at school or work: Declining performance, frequent absences, and lack of interest in work or school activities.
Financial issues: Unexplained need for money, stealing or borrowing money frequently.
If you recognize any of these signs in a loved one or even in yourself, it's important to reach out for help immediately. Early intervention can make a significant difference in the recovery process. In Haddonfield, NJ, there are resources available to assist you. Never hesitate to contact a healthcare professional if you suspect substance abuse.
For immediate help, the National Helpline for Substance Abuse and Mental Health Services (SAMHSA) provides 24/7, free and confidential support for people in distress, as well as prevention and treatment resources for you and your loved ones.
Alcohol Addiction Treatments in Haddonfield, NJ
Alcohol addiction is a pervasive issue that affects countless individuals and families. Recognizing the necessity of obtaining help is the first step toward recovery. Fortunately, there are several options for alcohol addiction treatments available in Haddonfield, NJ, including our closest facility, The Recovery Village Cherry Hill, at Cooper Drug & Alcohol Rehab.
The Recovery Village Cherry Hill at Cooper Drug & Alcohol Rehab
Serving Haddonfield and surrounding areas, The Recovery Village Cherry Hill at Cooper Drug & Alcohol Rehab provides an assortment of evidence-based treatments for alcohol addiction. This renowned facility is located at 761 Cuthbert Boulevard, Cherry Hill, NJ 08002, and can be reached via their contact number (856) 890-9449.
The experts at The Recovery Village tackle addiction by using a comprehensive approach. The therapy options offered include:
Medically Assisted Detox: This process helps individuals safely remove alcohol from their system under medical supervision, mitigating withdrawal symptoms and ensuring a safer recovery process.
Inpatient Programs: These residential programs provide round-the-clock care and support with access to medical services and therapy.
Outpatient Programs: These non-residential programs allow individuals to live at home while receiving treatment, offering a balance between daily life and intensive recovery.
Therapy: Psychological therapy, including cognitive-behavioral therapy (CBT), helps individuals tackle underlying issues linked to their addiction.
Aftercare Support: Post-rehabilitation support includes ongoing counseling, alumni groups, and assistance with housing and job search, ensuring continued recovery.
Treatment plans at The Recovery Village are tailored to each individual's needs, ensuring optimum care and the best chance of lasting recovery.
Other Treatment Options
Aside from residential treatment facilities, various other support systems can provide assistance and encouragement. These include:
Support Groups: Regular meetings with peers who are also in recovery can provide an invaluable source of strength and mutual understanding (like Alcoholics Anonymous).
Individual Therapy: Regular sessions with a qualified therapist or counselor specializing in addiction therapy can prove extremely beneficial.
Family Therapy: Family therapy can assist in mending relationships that may have been stressed or damaged by the effects of addiction.
Recovery is possible, and help is available. Whether you choose The Recovery Village or another method of treatment, the significant step is to commence the journey to recovery.
The Opioid Epidemic in Haddonfield, NJ, and Available Treatment Options
The opioid epidemic has hit hard across the United States, and Haddonfield, New Jersey, is no exception. Addiction to both prescription and illicit opioids continues to be a leading health issue in this community.
According to the Centers for Disease Control and Prevention (CDC), the misuse of and addiction to opioids is a serious national crisis affecting public health and social and economic welfare.
Federal and State Resources
The State of New Jersey, through the Department of Human Services, provides assistance, including a 24/7 Substance Use Disorder Hotline: 1-844-276-2777.
The federal government has taken active steps in providing resources and support to combat the opioid crisis. The Substance Abuse and Mental Health Services Administration (SAMHSA) provides nationwide resources and information about opioid addiction and various treatment options.
Another crucial resource from the federal government is HHS Opioid Initiative which aims to improve access to treatment and recovery services and invest in better practices for pain management.
Hope can be a powerful catalyst for recovery, and here in Haddonfield, NJ, lasting recovery doesn't have to be a distant dream. It's our belief at South Jersey Recovery that anyone struggling with addiction can redefine their lives and start a journey to lasting sobriety.
We extend an encouraging invitation to anyone in need, urging you to take advantage of the opportunity to speak with a Recovery Advocate at our facility. Our team stands by, ready to guide you or your loved ones on the path to lasting recovery.
Conveniently located at 761 Cuthbert Boulevard, Cherry Hill, NJ 08002, our facility provides a warm and welcoming environment dedicated to fostering personal growth and recovery. We are only a call away. Dial (856) 890-9449 today to speak with one of our caring Recovery Advocates.
Let us be a part of your recovery journey. We hope to provide the support, resources, and community needed to achieve and maintain a life of sobriety. After all, lasting recovery is not just about ceasing substance use; it's about rebuilding a fulfilling life. Remember that change starts with a single step. Reach out to us and take that step today.
Questions?
Our Recovery Advocates are ready to answer your questions about addiction treatment and help you start your recovery.
Medical Disclaimer: The Recovery Village aims to improve the quality of life for people struggling with a substance use or mental health disorder with fact-based content about the nature of behavioral health conditions, treatment options and their related outcomes. We publish material that is researched, cited, edited and reviewed by licensed medical professionals. The information we provide is not intended to be a substitute for professional medical advice, diagnosis or treatment. It should not be used in place of the advice of your physician or other qualified healthcare provider.