Top Drug & Alcohol Rehab Treatment Centers & Resources in Chester, PA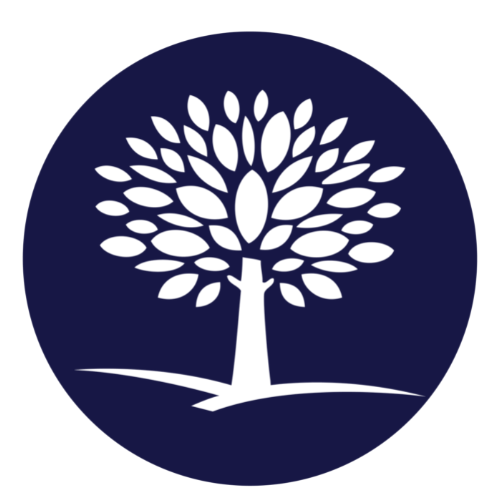 Last Updated: August 28, 2023
Editorial Policy | Research Policy
Substance Abuse Resources in Chester, Pennsylvania
With an increasing trend in substance use disorders in Chester, PA, the availability of diverse treatment resources becomes necessary. Pennsylvania, including its city of Chester, has seen a sharp rise in drug overdoses, primarily driven by opioid use. According to the Pennsylvania Department of Health, the state ranks third in the nation for drug overdose deaths. In recent years, Chester, in particular, has experienced the brunt of this epidemic, with a substance abuse prevalence rate higher than the national average.
The good news is several initiatives have been launched to address this grim situation—ranging from government campaigns aimed at preventing drug use to local community organizations that assist individuals in recovery. Within Chester itself, extensive measures have been put in place to ensure that individuals struggling with substance abuse get the help they need. Several reputable clinics, treatment centers, and support groups are available that offer diverse therapy options, medication-assisted treatments, and ongoing support to help individuals on their recovery journey.
With dedicated resources, strategic interventions, community support, and comprehensive treatment programs, we truly believe that it is possible to overcome substance abuse and safeguard the well-being of the community.
Chester, PA: A City Battling Substance Abuse
Chester, Pennsylvania, located on the western bank of the Delaware River, is a city with a rich history and a vibrant yet challenging present. Established in the late 17th century, Chester served as a major shipbuilding center during the Colonial period.
Today, Chester is a bustling city with a population of just over 33,000 residents. However, like many cities across the nation, it grapples with the significant challenge of substance abuse. Residents face issues ranging from alcohol and tobacco misuse to illicit drug use, which has greatly impacted community health and safety.
A 2019 study found that out of 67 counties in Pennsylvania, Chester had one of the highest rates of drug overdose deaths. Consequently, this has put immense pressure on local services, from healthcare to law enforcement.
Despite these challenges, the city of Chester remains hopeful. The community is actively engaging in substance abuse prevention and treatment initiatives. Multiple treatment centers and support groups operate within the city, and local organizations continue to work tirelessly to combat the issue. Chester may be a city under siege, but it is also a city refusing to surrender.
Our Closest Facility
We proudly present our closest facility to Chester, PA – The Recovery Village Cherry Hill at Cooper Drug & Alcohol Rehab. Located at:761 Cuthbert Boulevard,
Cherry Hill, NJ 08002
You can reach out to us via phone at (856) 890-9449. For more data, please visit our website.
Why Choose Us?
With close proximity to Chester, PA, our Cherry Hill facility offers personalized care and treatment for individuals struggling with substance use and co-occurring mental health disorders. Our team of trained professionals is committed to supporting each individual's unique journey to recovery.
We offer a comprehensive approach that integrates physical, mental, and emotional health, guided by principles of respect, compassion, and excellence. Our facility is equipped with the latest technologies and amenities designed to aid in recovery and foster a positive therapeutic environment.
Reach out to us today and take the first step towards becoming a healthier, happier you.
Overview of Rehab Programs for Treating Substance Abuse near Chester, PA
For individuals struggling with substance abuse in and around the Chester, PA, area, our dedicated team at The Recovery Village Cherry Hill at Cooper Drug & Alcohol Rehab is here to offer a range of rehab programs designed to facilitate recovery. Our programs prioritize personalized care and treatment that targets not only the symptoms of substance abuse but also its root causes, focusing on holistic healing and long-term recovery.
Our facility, conveniently located at the heart of Cherry Hill, New Jersey, allows us to serve the needs of the Chester, PA, community. We provide a serene and supportive environment where individuals can focus entirely on their recovery journey. Both inpatient and outpatient programs are available, as well as specialized types of therapy, depending on the patient's unique circumstances and needs.
We respect that every individual's journey to recovery is distinct. Our team of experienced medical professionals and therapists tailor treatment plans, adjusted to the specific needs and challenges of each patient, promoting a recovery process that is as comfortable and successful as possible.
For more information about our rehab programs and how we can help you or a loved one on the path to recovery, please do not hesitate to contact us. Our facility is located at 761 Cuthbert Boulevard, Cherry Hill, NJ 08002. We are standing by at (856) 890-9449 to receive your call. Alternatively, you can also visit our website, www.southjerseyrecovery.com, to learn more.
Common Co-Occurring Disorders in Chester, PA
In Chester, PA, many individuals struggle with co-occurring disorders, a situation where a mental health disorder and a substance use disorder occur concurrently. The exact causes of these co-occurring disorders can vary significantly from one individual to another. However, it's broadly acknowledged that untreated mental health conditions can lead to substance misuse as a form of self-medication, and similarly, substance abuse can trigger or exacerbate mental health issues.
One of the most common co-occurring disorders is the combination of depression and alcoholism. Depression can lead many individuals to drink heavily in an attempt to numb their feelings, but excessive drinking often serves to worsen the symptoms of depression.
Similarly common is the co-occurrence of anxiety disorders and cannabis misuse. Many people with anxiety disorders use cannabis in hopes of alleviating their symptoms, a pattern that can lead to dependency over time. However, heavy cannabis use can also increase feelings of paranoia and anxiety, creating a vicious cycle.
Also noteworthy is the pairing of mood disorders, like bipolar disorder, with addiction to drugs such as cocaine. People with bipolar disorder may use drugs to manage their symptoms, but substance abuse can also trigger mood episodes and exacerbate the course of the disorder.
SAMHSA's National Helpline is a free, confidential, 24/7, 365-day-a-year treatment referral and information service (in English and Spanish) for individuals and families facing mental and/or substance use disorders.
Recovery Resources in Chester, PA
Here is a list of recovery resources available in Chester, PA, that includes state, local, and government resources, as well as our closest facility, The Recovery Village Cherry Hill at Cooper Drug & Alcohol Rehab:
Please reach out to these resources if you need help. Recovery is possible, and it's never too late to start.
Substance Abuse in Chester, PA: A Closer Look
Substance abuse is a pressing issue in many communities across the United States, and the city of Chester, Pennsylvania, is no exception. Chester, like many areas, grapples with the misuse of substances, including illegal drugs, prescription medications, and alcohol. This issue not only affects the health and lives of individuals but also impacts families, schools, workplaces, and the entire community.
Common Substances of Abuse
The most common substances of abuse in Chester are opioids, alcohol, and cocaine. In particular, the opioid epidemic impacts this area in a significant way. This includes the misuse of prescription opioids, as well as illegal substances like heroin and fentanyl.
Opioids
According to the National Institute on Drug Abuse, Pennsylvania has one of the highest rates of death due to opioid overdose in the U.S. In 2019, there were 2,499 reported deaths—a rate of 35.1 deaths per 100,000 persons, compared to the national rate of 21.6 deaths per 100,000 persons.
Alcohol
Alcohol abuse is also a significant problem. According to the Substance Abuse and Mental Health Services Administration (SAMHSA), approximately 20.7% of adults in Pennsylvania reported binge drinking in the past month in 2018-2019, which is slightly above the national average of 20.0%.
Cocaine
Cocaine, including crack, is another commonly abused substance in Chester. The SAMHSA's 2019 National Survey on Drug Use and Health (NSDUH) shows that approximately 2.0% of Pennsylvania residents reported using cocaine in the past year.
Prevention and Treatment
Efforts are ongoing to tackle this public health crisis in Chester. Numerous organizations are working to educate the public about the dangers of substance abuse, provide resources for prevention, and offer support and treatment for those struggling with addiction. Remember, if you or someone you know is struggling with substance abuse, there is help available, and recovery is possible.
If you need assistance, contact the SAMHSA's National Helpline at 1-800-662-HELP (4357).
Warning Signs of Substance Abuse
Substance abuse can affect anybody, regardless of age, gender, or socio-economic status. It's important to remain alert to the key warning signs and, if they are noticed, provide or seek help promptly. Wherever you're in Chester, PA, resources are available to assist. Keep an eye out for the following indicators:
Unexpected changes in behavior: This could include mood swings, an irritable attitude, and other unusual emotional responses.
Shifts in social circles: If one suddenly changes friends or becomes secretive about their companions, it could be a sign.
The decline in physical health: Look out for rapid weight loss or gain, pale skin, bloodshot eyes, or a generally sickly appearance.
Ignoring responsibilities: Failing grades, missed work, or neglected duties at home could indicate a substance abuse problem.
Financial difficulties: Sudden, unexplained money problems might be a result of spending to support the habit.
If these warning signs ring true for you or someone you care about, don't hesitate to seek help. Visit the SAMHSA's National Helpline or reach out to local resources in Chester, PA. Remember: help is just a call, click, or conversation away.
Alcohol Addiction Treatments Available in Chester, PA
Chester, Pennsylvania, residents struggling with alcohol addiction have a variety of treatment options to choose from. These treatments aim to help addicted individuals cease alcohol consumption, avoid relapse and lead fulfilling, productive lives without the urges for alcohol consumption.
Types of Treatment
The treatment options for alcohol addiction mainly include:
Detoxification
Inpatient Rehabilitation
Outpatient Rehabilitation
Medication
Counseling
Support Groups
Detoxification
This process involves cleansing the body of alcohol. It is the first step in treating alcoholism and is usually followed by some form of long-term treatment.
Inpatient Rehab & The Recovery Village Cherry Hill at Cooper Drug & Alcohol Rehab
For some severe cases, inpatient rehab could be necessary, involving 24-hour medical care whilst undergoing substance treatment. One nearby option for Chester, PA residents is The Recovery Village Cherry Hill at Cooper Drug & Alcohol Rehab located at 761 Cuthbert Boulevard, Cherry Hill, NJ 08002. For further information, they can be contacted at (856) 890-9449.
Outpatient Rehabilitation
Unlike inpatient rehabilitation, outpatient rehab gives more freedom to individuals, allowing them to continue their daily life activities while also getting treatment.
Medication
Certain medications can help reduce cravings and symptoms of withdrawal. They are often used in combination with other forms of treatment.
Counseling (Individual or Group)
Counseling can help address the root causes of addiction and develop coping strategies to manage triggers and stresses.
Support Groups
Support groups like Alcoholics Anonymous offer peer support for individuals in recovery. This can be a valuable part of maintaining sobriety.
The Opioid Epidemic in Chester, PA, and Available Addiction Treatment Options
The city of Chester, Pennsylvania, like many other areas across the United States, has been deeply affected by the opioid epidemic. Chronic misuse of prescribed opioids, heroin, and synthetic opioids, such as fentanyl, has been a devastating public health crisis in the region, resulting in a sharp increase in overdoses and fatalities.
Understanding the Opioid Epidemic
Opioids are a group of drugs used to treat pain, but they have a high potential for being misused. This misuse, which includes opioids obtained both legally and illegally, has resulted in a nationwide public health crisis. According to the U.S. Department of Health and Human Services, more than 760,000 people have died since 1999 from a drug overdose, and in 2018, two-thirds of drug overdose deaths involved an opioid.
Addiction Treatment Options in Chester, PA
For individuals struggling with opioid addiction, there are a number of treatment options available in Chester, PA:
Outpatient Treatment: Patients live at home and continue their day-to-day lives while receiving care at a local clinic.
Residential Treatment: Patients live full-time at a treatment center that provides 24/7 care, typically for 30-90 days.
Medication-Assisted Treatment (MAT): This combines behavioral therapy with medications to treat substance use disorders.
For more detailed information on the available treatment options, visit the Substance Abuse and Mental Health Services Administration (SAMHSA) page.
Government Resources
The federal government provides several resources to help combat the opioid crisis. The HHS's Opioid Crisis page provides information on prevention, treatment, and recovery. Additionally, SAMHSA's MAT page provides resources for finding treatment options for opioid addiction.
Remember, it's never too late to seek help. If you or someone you know is struggling with opioid addiction, don't hesitate to reach out to any of these resources.
Lasting Recovery is Possible – Take the First Step Today
We at South Jersey Recovery recognize the struggle and challenges that individuals in Chester, PA, and surrounding areas are facing in their battle against addiction. The road to recovery might seem steep, but it's important to remember recovery isn't just about getting clean; it's about rebuilding your life. And we are here to help you every step of the way. We are committed to fostering a culture of hope and resilience, and we believe in your capacity for lasting recovery.
We encourage you to take the first step toward long-lasting recovery. Don't hesitate – our Recovery Advocates are standing by to provide the support you need. Call (856) 890-9449 now to speak with a Recovery Advocate who will guide you on your path to recovery and help you find solutions that suit your needs.
Our closest facility is conveniently located at 761 Cuthbert Boulevard, Cherry Hill, NJ 08002. At this location, your journey to recovery is supported by experts in the field of addiction recovery and trained professionals who care deeply about your well-being.
Questions?
Our Recovery Advocates are ready to answer your questions about addiction treatment and help you start your recovery.
Medical Disclaimer: The Recovery Village aims to improve the quality of life for people struggling with a substance use or mental health disorder with fact-based content about the nature of behavioral health conditions, treatment options and their related outcomes. We publish material that is researched, cited, edited and reviewed by licensed medical professionals. The information we provide is not intended to be a substitute for professional medical advice, diagnosis or treatment. It should not be used in place of the advice of your physician or other qualified healthcare provider.