Top Drug & Alcohol Rehab Treatment Centers & Resources in Sicklerville, NJ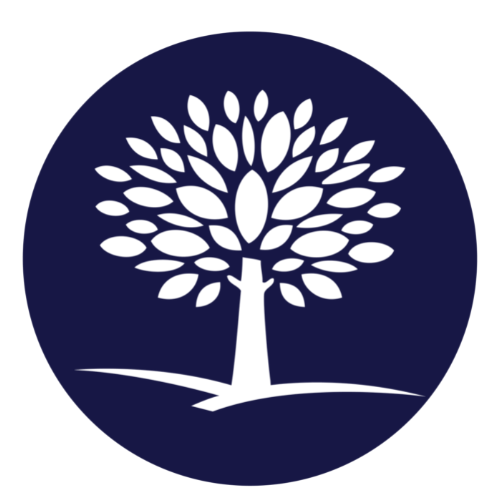 Last Updated: August 29, 2023
Editorial Policy | Research Policy
Substance Abuse Resources in Sicklerville (Winslow Township), NJ
Substance abuse remains a significant concern in Sicklerville and Winslow Township, located in the state of New Jersey. The Garden State has been grappling with a surge in cases of substance use, particularly opioids. According to the Department of Human Services, Division of Mental Health and Addiction Services, there has been a noticeable increase in the percentage of treatment admissions for people struggling with both alcohol and drug addiction in past years. The resilience of Sicklerville and Winslow Township is seen in their robust network of resources for combating this escalating issue. Ranging from regional clinics providing immediate front-line intervention to comprehensive rehabilitation centers, the region is well-equipped with a strong support system for anyone seeking help. Please scroll down for a more thorough list of available resources for substance abuse treatment in Sicklerville, Winslow Township, and broader New Jersey.
About Sicklerville, Winslow Township, NJ
Sicklerville is a diverse and vibrant community in Winslow Township, New Jersey. With a rich history dating back to 1851, this community embodies both the tranquility of suburban life and the busyness of urban living.
Spread over 58 square miles, Winslow Township is home to approximately 39,000 people, with a notable percentage residing in Sicklerville. The unique blend of cultures and backgrounds contributes to a vibrant and welcoming community spirit that makes Sicklerville an attractive place for families to settle.
However, as with many communities, Sicklerville faces challenges. The city has been impacted by an increasing issue of substance abuse, especially among young adults. The misuse of prescription drugs, illicit drug use, and alcohol addiction are prevalent concerns the community is grappling with.
To address this, local authorities and non-profit organizations are collaborating to expand access to treatment services and preventative education. Public health initiatives such as the "Camden County Substance Abuse Services" provide resources and support to individuals and families affected by substance abuse, aiming to foster a healthier community.
Despite these challenges, the sense of camaraderie and resilience remains strong in Sicklerville, making it a truly unique and special place to live.
Our Closest Facility
The closest facility to Sicklerville, part of Winslow Township, NJ, for those seeking help for substance use and co-occurring mental health disorders, is The Recovery Village Cherry Hill at Cooper Drug & Alcohol Rehab. Our rehab center is dedicated to providing comprehensive, personalized treatment programs that include both therapy and medication management for substance use and co-occurring mental health disorders.
Why Choose Us?
Our facility is advantageously located near Sicklerville, boasting accessible, top-tier treatment. With our multidisciplinary team of professionals, we are dedicated to helping individuals take steps towards a healthy, drug-free life. If you or a loved one are seeking help, do not hesitate to reach out to us today.
Overview of Rehab Programs for Treating Substance Abuse near Sicklerville (part of Winslow Township), NJ
Substance abuse is a critical social challenge that affects not just individuals but also their families and communities. In the area of Sicklerville, part of Winslow Township, NJ, individuals struggling with drug and alcohol addiction can find the help and support they need to kickstart their recovery journey at our dedicated rehabilitation facility.
The Recovery Village Cherry Hill at Cooper Drug & Alcohol Rehab provides individualized treatment and recovery programs for those struggling with substance abuse issues. Our professional and compassionate team offers personalized care tailored to suit each individual's unique needs and circumstances, focusing on the root issues that led to addiction and empowering each person to regain control of their life.
Our facility, located at 761 Cuthbert Boulevard, Cherry Hill, NJ 08002, offers a serene environment conducive to recovery. This is coupled with top-notch medical facilities, a team of expert medical professionals and therapists, as well as comprehensive treatment programs adhering to established guidelines and best practices.
At The Recovery Village Cherry Hill at Cooper Drug & Alcohol Rehab, our mission is to help individuals find lasting recovery from addiction. We not only treat the chemical dependency but also the underlying mental health issues that often accompany and exacerbate the substance abuse problem. This integrated approach provides comprehensive care and promotes long-term recovery and wellness in our patients.
For more information or to get started on your recovery journey, we encourage you to call our dedicated helpline at (856) 890-9449 or visit our website at www.southjerseyrecovery.com. Let us help you take that first crucial step towards a new, healthier, and happier life free from addiction.
Common Co-occurring Disorders in Sicklerville, NJ
Sicklerville, a part of Winslow Township in New Jersey, like any other community, is not immune to a variety of co-occurring disorders. Co-occurring disorders describe the simultaneous occurrence of two or more disorders in a person; this condition can involve any combination of mental health disorders and substance use disorders.
One common co-occurring disorder in Sicklerville is the combination of substance abuse and mood disorders. The Substance Abuse and Mental Health Services Administration has noted that individuals who struggle with substance use are more likely to develop mood disorders such as depression and bipolar disorder, and vice versa.
Another frequently diagnosed co-occurring disorder in the area is schizophrenia coupled with a substance use disorder. Dealing with a complex, long-term health problem like schizophrenia can lead patients toward substance use as a means to self-medicate symptoms or side effects of medication. This not only complicates treatment but may also worsen the prognosis.
Anxiety disorders, alongside substance abuse disorders, are also frequently reported in Sicklerville. Using alcohol or drugs can sometimes appear to reduce symptoms of anxiety, but in the long term, it can worsen anxiety and increase the likelihood of developing other mental or physical health conditions.
In Sicklerville, steps are being taken to effectively identify and treat these co-occurring disorders. Local health services are working towards an integrated treatment approach that addresses both the mental health issue and the substance use disorder concurrently, as this has been found to be the most effective method of treatment.
Sicklerville's community services and health centers are serving as a resource for those affected, offering care that is accessible, comprehensive, and tailored to the needs of individuals with co-occurring disorders.
Recovery Resources in Sicklerville, NJ
Sicklerville, part of Winslow Township, New Jersey, has comprehensive state, local, and governmental resources available for those seeking recovery. The resources below offer support to those on their journey to sobriety.
The Recovery Village Cherry Hill at Cooper Drug & Alcohol Rehab
Our closest facility, The Recovery Village Cherry Hill at Cooper Drug & Alcohol Rehab, is based in Cherry Hill, NJ, providing comprehensive treatment for substance abuse and associated mental health issues.
Sicklerville State and Local Government Resources
Various state and local government bodies also offer resources to people in recovery in and around Sicklerville:
New Jersey Division of Mental Health and Addiction Services (DMHAS): DMHAS provides a wide variety of mental health and substance abuse treatment services, including assessment, treatment, rehabilitation, and transitional housing services. Visit their site for more: https://www.state.nj.us/humanservices/dmhas/home/
New Jersey Prevention Network (NJPN): NJPN provides education, training, resources, and advocacy to prevent substance abuse across New Jersey. Find out more on their website: https://www.njpn.org/
Winslow Township, NJ – Substance Abuse Services: Winslow Township provides programs and services for those struggling with substance abuse in the local community. Additional details are available at URL placeholder (replace with official website URL)
By carefully considering these resources and seeking professional guidance, individuals can take meaningful steps towards a healthier, happier life.
Substance Abuse in Sicklerville, NJ
Sicklerville, a neighborhood within Winslow Township in New Jersey, has been confronted with various challenges related to the abuse of various substances. These substances range from alcohol and prescription drugs to illicit drugs such as marijuana, cocaine, and opioids. This section presents an insightful examination of the common substances of abuse within the Sicklerville area, along with the relevant local or state statistics on the issue.
Alcohol Abuse
Alcohol remains one of the most commonly abused substances not only in Sicklerville but across the entire state of New Jersey. According to a report from the Division of Mental Health and Addiction Services, in 2020, around 26.7% of all substance abuse admissions in Camden County, where Sicklerville is located, were due to alcohol.
Prescription Drug Abuse
Prescription drug misuse, particularly opioids, is a significant issue in Sicklerville. As reported by the NJ Office of the Attorney General, in 2020, Camden County had a considerable number of narcotic-related overdoses, suggesting the high misuse of prescription drugs.
Illicit Drug Abuse
Marijuana, heroin, and cocaine also account for a sizable proportion of the substance abuse problem in Sicklerville. Statistics from the Division of Mental Health and Addiction Services point out that in 2020, marijuana and heroin-related admissions accounted for about 34.6% and 33.2% of total admissions in Camden County, respectively.
Knowledge and awareness about the prevalence and the potential harm of these substances are the initial steps toward addressing the issue in the community. Proper education, community programming, and medical interventions can significantly help in combating substance abuse in Sicklerville and, eventually, the whole of New Jersey.
Warning Signs of Substance Abuse for Residents of Sicklerville, NJ
Substance abuse is a serious concern that affects individuals and communities nationwide, including our very own Sicklerville, part of Winslow Township, NJ. Recognizing the red flags early can make a significant difference in getting help. The following are key warning signs of substance abuse:
Behavioral changes: Unusual or unexplained changes in behavior can be a sign of substance abuse. This can include sudden changes in work or school performance, increased absences, secrecy or deceptive behavior, sudden changes in relationships, and unexplained financial problems.
Physical changes: Noticeable alterations in physical appearance can be a distinct sign. These may include bloodshot eyes, unexplained weight loss or gain, poor hygiene, and unusual injuries or bruises.
Psychological changes: Changes in personality and mood are common among those struggling with substance abuse. Signs might include lack of motivation, unexplained mood swings, irritability, sudden bouts of hyperactivity, or periods of unusual calmness.
Remember, these signs alone do not confirm substance abuse. However, they do warrant concern and possibly further investigation. If you or a loved one is exhibiting these signs, there are resources available in our community for help. The New Jersey Mental Health Services Directory provides a comprehensive list of local resources for anyone struggling with substance abuse.
Alcohol Addiction Treatments in Sicklerville, NJ
In battling alcohol addiction, a comprehensive approach to treatment is necessary. From medical detoxification to therapy, there are a multitude of services available in Sicklerville and the greater Winslow Township area.
Detoxification
The first step in alcohol addiction treatment is often detoxification. This is a medically-supervised process where the body is allowed to remove the alcohol from its system. Symptoms of withdrawal can be severe, and medical professionals can provide assistance and medication to alleviate these symptoms.
Therapeutic Services
Following detox, therapeutic services are critical for treating the psychological aspect of addiction. On an outpatient or residential basis, these may include individual counseling, group therapy, and family programs. Therapeutic interventions focus on managing cravings, understanding the roots of addiction, and acquiring coping strategies.
Medication-Assisted Treatment
This treatment approach combines behavioral therapy with medications that can help manage cravings and withdrawal symptoms. It's intended to provide a holistic approach to recovery.
Support Groups and Aftercare
Recovery from alcohol addiction is a long-term process that continues beyond the initial treatment phase. Aftercare plans and support groups often play a significant role in maintaining sobriety and avoiding relapses.
Local Treatment Option
One notable facility for alcohol addiction treatment near Sicklerville is the Recovery Village Cherry Hill at Cooper Drug & Alcohol Rehab. This center offers a range of services, including detoxification, inpatient and outpatient treatment, partial hospitalization, and more. Their comprehensive treatment approach aims to promote holistic recovery and long-term sobriety.
Remember, you don't have to face addiction alone. Help is available in Sicklerville, NJ, to guide you toward recovery.
The Opioid Epidemic in Sicklerville, New Jersey
The Opioid Epidemic is a serious issue affecting communities across the United States, including Sicklerville, a part of Winslow Township in New Jersey. The alarming rise in opioid abuse over the last decade in this area has had devastating effects on the community, making it a matter of paramount concern.
Opioids can refer to a range of drugs, including prescription painkillers, heroin, and illicitly manufactured fentanyl. Overuse and dependence on these drugs can have fatal consequences due to their highly addictive nature.
Opioid Crisis in Sicklerville
In recent years, Sicklerville has seen an uptick in opioid-related addictions and overdoses. According to data from the New Jersey Attorney General's Office, the number of opioid prescriptions has significantly reduced statewide since 2016, yet the issue persists and continues to pose a challenge.
Addiction Treatment Options
While the epidemic is a pressing issue, there are several effective addiction treatment options available to Sicklerville residents.
Inpatient Treatment: This is a residential treatment program where patients stay in a drug-free environment and receive around-the-clock medical and emotional support.
Outpatient Treatment: This usually requires regular check-ins with a treatment provider for medication and counseling. This is often a follow-up step after inpatient treatment.
Detoxification: Medical Detoxification safely manages the acute physical symptoms of withdrawal associated with stopping drug use. Still, it is only the first stage of treatment and by itself does little to change long-term drug use.
Government Resources
The New Jersey Department of Human Services, Division of Mental Health and Addiction Services (DMHAS), provides a variety of resources, including counseling, residential treatment services, and outpatient clinics to those dealing with addiction. Furthermore, the DMHAS has also implemented the NJ Hopeline, New Jersey's first addiction hotline, which is available 24 hours a day, seven days a week for help.
The federal government also provides resources through HHS's 5-Point Strategy To Combat the Opioid Crisis, focusing on improving access to treatment and recovery services and promoting the use of overdose-reversing drugs.
Remember, it's never too late to seek help. If you or someone you know is struggling with addiction, don't hesitate to reach out to these resources.
Find Hope for Lasting Recovery Today
We deeply understand the struggles faced by individuals battling addiction, but it's important to remember that recovery is always possible. In Sicklerville, part of Winslow Township, NJ, there is a beacon of hope shining brightly. At our facility, the possibility of lasting recovery is a reality we strive to make accessible to everyone.
Take the brave step towards recovery with us. We are here to support you throughout this journey, transforming fear into hope. It's time to reclaim your life.
Located just a short drive away in Cherry Hill, our recovery center is fully equipped to provide the resources and support necessary for your treatment. With our team of Recovery Advocates standing by, we encourage you to make the call today.
Reach us at (856) 890-9449 to speak with a Recovery Advocate or visit our website – www.southjerseyrecovery.com.
We welcome you with open arms at:
761 Cuthbert Boulevard,
Cherry Hill, NJ 08002
Questions?
Our Recovery Advocates are ready to answer your questions about addiction treatment and help you start your recovery.
Medical Disclaimer: The Recovery Village aims to improve the quality of life for people struggling with a substance use or mental health disorder with fact-based content about the nature of behavioral health conditions, treatment options and their related outcomes. We publish material that is researched, cited, edited and reviewed by licensed medical professionals. The information we provide is not intended to be a substitute for professional medical advice, diagnosis or treatment. It should not be used in place of the advice of your physician or other qualified healthcare provider.