Top Drug & Alcohol Rehab Treatment Centers & Resources in Phoenixville, PA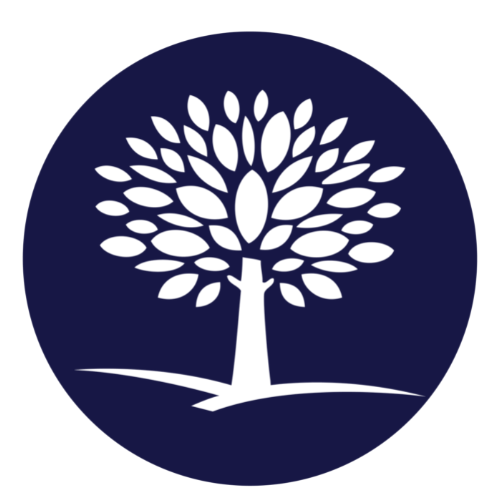 Last Updated: August 29, 2023
Editorial Policy | Research Policy
Substance Abuse Resources in Phoenixville, Pennsylvania
In Phoenixville, Pennsylvania, as with many cities and towns across the nation, substance use and addiction present significant challenges. In Pennsylvania itself, the Department of Drug and Alcohol Programs reported more than 3,000 drug-related overdose deaths in 2020 alone. Resource availability is a key factor in the fight against addiction, and Phoenixville is home to a variety of treatment resources that can help those in need overcome these struggles. These include outpatient counseling, inpatient rehab facilities, detox services, and support groups. Remember, recovery is possible, and help is available.
Phoenixville, Pennsylvania
Phoenixville, Pennsylvania, is a vibrant town nestled in Chester County, offering an enchanting blend of rich history and a modern suburban environment. The town holds onto its 18th-century charm, featuring colonial architecture and the historic Phoenix Iron Works, which played a dynamic role during the Industrial Revolution. The inhabitants enjoy a close-knit community vibe with a fascinating blend of art, culture, and natural beauty.
According to the U.S. Census Bureau, the estimated population of Phoenixville in 2019 was approximately 16,957 people. This diverse populace contributes to the colorful community events, specialty boutiques, and bustling food and craft beer scene, making it a popular destination for locals and visitors alike.
Despite its many positives, Phoenixville, like any other city, is not devoid of challenges. It has been wrestling with issues related to substance abuse. Opioid abuse, in particular, has been a significant concern within the community. According to the Chester County Overdose Prevention Task Force, the county recorded high numbers of opioid-related deaths, leading to an increase in community-based education and prevention initiatives.
The Community Response to the Opioid Epidemic is one such initiative from the county government. It aims to minimize substance abuse by facilitating access to adequate treatment, prevention, education, and other support services. The people of Phoenixville stand united in this fight against substance abuse, proving yet again the strength and resilience of their community.
Our Closest Facility
We are pleased to introduce you to our closest facility: The Recovery Village Cherry Hill at Cooper Drug & Alcohol Rehab.
The Recovery Village Cherry Hill at Cooper Drug & Alcohol Rehab is an ideal option for residents of Phoenixville, PA, who are seeking help for substance use and co-occurring mental health disorders. Our facility offers comprehensive care in a compassionate, understanding environment. We combine evidence-based practices with a holistic approach to ensure that all aspects of well-being – physical, mental, emotional, and social – are addressed.
Your journey to recovery is unique, and we are here to provide the personal support you need every step of the way. Together, we'll navigate the path to wellness and reclaim your life from addiction.
Overview of Rehab Programs for Treating Substance Abuse near Phoenixville PA
Treating substance misuse necessitates a comprehensive approach. For a successful recovery journey, it's imperative to choose a treatment facility that provides a holistic treatment plan tailored to the individual's specific needs.
Phoenixville, PA, residents have access to professional and high-quality substance abuse treatment services offered at The Recovery Village Cherry Hill at Cooper Drug & Alcohol Rehab. Located at 761 Cuthbert Boulevard, Cherry Hill, NJ 08002, our facility offers an array of rehab programs suitable for different stages of addiction.
Rehab Program Offerings
We provide a diversity of substance misuse rehab programs at The Recovery Village Cherry Hill at Cooper Drug & Alcohol Rehab, which includes but is not limited to intake evaluation, detox programs, residential treatment, partial hospitalization programs (PHP), intensive outpatient programs (IOP), outpatient treatment, and aftercare planning.
Experienced Staff
Our dedicated team of experts, comprising medical professionals, therapists, and support staff, work tirelessly to ensure comfortable and effective treatment for our patients.
Contact Us
For inquiries about our rehab programs or if you need more information about our offerings, please do not hesitate to get in touch with us at (856) 890-9449. You can also learn more about our programs and what we offer at our facility by visiting our website at www.southjerseyrecovery.com.
Start your journey to recovery with us and live your life free from substance abuse.
Common Co-Occurring Disorders in Phoenixville, PA
In Phoenixville, PA, as in many other regions, individuals often experience co-occurring disorders, where a mental health disorder and a substance abuse disorder occur simultaneously. These dual diagnoses can often deepen the impact of each individual condition, making comprehensive treatment essential.
Amongst the commonly observed co-occurring disorders in Phoenixville, PA, Depression, and Alcoholism rank high. People dealing with depression may turn to alcohol as a form of self-medication, leading to a vicious cycle where substance abuse deepens the symptoms of depression.
Anxiety disorders and drug addiction form another common co-occurring disorder pairing. As with depression, individuals with an anxiety disorder may self-medicate with drugs, further complicating their situation.
Another prevalent co-occurring disorder in Phoenixville, PA, is the pairing of PTSD (Post Traumatic Stress Disorder) and drug abuse. Those suffering from PTSD may use drugs as a means to cope with their traumatic experiences and symptoms.
Bipolar disorder and alcoholism also co-occur frequently in Phoenixville, PA. As bipolar disorder causes extreme shifts in mood, energy, and activity levels, the sad phase often compels sufferers to consume alcohol excessively.
Understanding the co-occurrence of these disorders aids in developing a comprehensive approach toward treatment. Resources like the Substance Abuse and Mental Health Services Administration (SAMHSA) provide helpful insight and tools to address these interconnected health issues.
Recovery Resources in Phoenixville, PA
Phoenixville, PA, offers a variety of state, local, and government resources for individuals seeking recovery from substance abuse. The following resources are designed to support individuals through their recovery journey:
The Recovery Village Cherry Hill at Cooper Drug & Alcohol Rehab: Our nearest facility offering comprehensive recovery options. As part of a national network of leading substance abuse treatment centers, we strive to provide the highest quality of care.
Pennsylvania Department of Drug and Alcohol Programs: This state government department provides useful information and resources for substance abuse treatment.
Website: ddap.pa.gov
Phoenixville Hospital's Substance Abuse Programs: A local hospital provides important health resources, including substance abuse programs.
Website: phoenixville.towerhealth.org
Substance Abuse and Mental Health Services Administration (SAMHSA): A federal agency providing information on substance abuse prevention, treatment, and recovery services.
Website: samhsa.gov
Substance Abuse in Phoenixville, Pennsylvania: An In-depth Overview
Substance abuse, a rising concern in many parts of the world, is a problem also impacting Phoenixville, Pennsylvania. Abuse of illicit drugs, alcohol, and prescription medications can lead to health complications, strained relationships, and negative socioeconomic impacts.
While people struggle with a variety of substances, certain types are more commonly abused in Phoenixville, Pennsylvania, as outlined below:
Alcohol
Alcohol stands as one of the most commonly abused substances within the state of Pennsylvania, influencing a significant number of residents. According to the Substance Abuse and Mental Health Services Administration, Pennsylvania's average percentage of past month alcohol use among individuals aged 12 and older was slightly higher than the national average between 2016 and 2018.
Opioids
Opioid abuse, including both prescription opioids and heroin, is a particular concern. According to data from the National Institute on Drug Abuse, there were 2,866 overdose deaths involving opioids in Pennsylvania – a rate of 21.2 deaths per 100,000 persons, higher than the national rate of 14.6 deaths per 100,000 persons in 2018.
Marijuana
Although marijuana is legal for medical use in Pennsylvania, it is still commonly abused. According to the Behavioral Health Barometer: Pennsylvania, 13.8% of young adults (aged 18-25) admitted to frequent use in 2015-2016 – higher than the national percentage of 7.8%.
Recognizing the illicit substances most prevalent in the area is the first step toward combating substance addiction in Phoenixville, Pennsylvania.
Efforts like community education about substance abuse, prevention programs, and improved access to treatment can contribute significantly to helping those struggling with substance use disorders and their loved ones cope effectively with the challenge.
Warning Signs of Substance Abuse
If you or someone you know in Phoenixville, PA, is showing any of the following signs, it could indicate substance abuse. These include behavioral changes such as neglecting responsibilities, social withdrawal, and engaging in risky behaviors. Additionally, drastic changes in appearance, such as sudden weight loss or gain, looking sickly, and unexplained injuries, can also be a sign.
Substance abuse can lead to severe health problems, breakdown in relationships, work instability, and even legal issues. It's crucial to recognize these signs early for successful intervention and treatment.
Behavioral Changes: Neglect of daily responsibilities, sudden change in habits, unexplained need for money, secretive behavior, and frequent involvement with the law.
Physical Changes: Unexplained weight loss/gain, changes in sleep patterns, impaired coordination, bloodshot eyes, unsteady gait, and other physical signs indicating health deterioration.
Psychological Changes: Mood swings, irritable behavior, lack of motivation, decreased social interaction, and sudden change of friends.
If you or a loved one in Phoenixville, PA, are struggling with substance abuse, it is paramount to seek professional help immediately. Please contact Help Services to get connected to local resources and treatment centers.
Alcohol Addiction Treatments in Phoenixville, PA
Overcoming alcohol addiction is a challenging journey that requires professional guidance, resources, and support systems. Phoenixville, PA, offers numerous options for alcohol addiction treatment.
Treatment Modalities for Alcohol Addiction
Detoxification: The first step towards recovery, detoxification aids in physical cleansing.
Outpatient rehabilitation: This is great for individuals who can't step away from their daily responsibilities and can manage withdrawal symptoms.
Inpatient rehabilitation: They offer comprehensive treatment plans with 24-hour assistance.
Medication-assisted treatment: Utilizes medicines to decrease cravings and withdrawal symptoms.
Sober living homes: Transitional residences that provide a supportive, communal living environment.
Support groups: They offer peer support and community-centric healing.
Counseling and therapy: They help individuals understand their triggers and how to deal with them effectively.
The Recovery Village Cherry Hill at Cooper Drug & Alcohol Rehab
One of the closest resources for the residents of Phoenixville, PA, is The Recovery Village Cherry Hill at Cooper Drug & Alcohol Rehab, located at 761 Cuthbert Boulevard, Cherry Hill, NJ 08002. They can be reached directly at (856) 890-9449.
The Recovery Village specializes in comprehensive, patient-focused treatment for alcohol addiction. They offer a range of treatment modalities, including medical detox, inpatient rehab, outpatient counseling, and aftercare planning. Their mission is to assist individuals not only in freeing themselves from the grip of addiction but also in fostering healthier relationships, developing life skills, and building a path to a more fulfilling, sober life.
If you or a loved one is struggling with alcohol addiction, consider seeking help. Remember, recovery is possible, and every step toward sobriety counts.
The Opioid Epidemic in Phoenixville, PA
The Opioid Epidemic has been a widespread issue throughout the United States, including Phoenixville, Pennsylvania. It is characterized by an alarming increase in the number of opioid-related deaths, predominantly from prescription opioid pain relievers, synthetic opioids, and heroin.
According to the Drug Enforcement Agency's (DEA) 2018 National Drug Threat Assessment, Pennsylvania was amongst the top states affected by this epidemic. This led to the implementation of several intervention efforts in Phoenixville[1].
Addiction Treatment Options in Phoenixville
Multiple facilities and programs provide opioid addiction support in Phoenixville. These aim to fight the opioid epidemic with comprehensive and effective treatments.
Government Resources
The state government has developed several resources to support individuals affected by the opioid epidemic:
[1] United States Drug Enforcement Administration. 2018 National Drug Threat Assessment. Washington, DC: U.S. Department of Justice; 2018. Accessed 2022.
Recovery Is Possible In Phoenixville, PA
We understand the difficulties and challenges that come with battling addiction. Our goal at South Jersey Recovery is to inspire hope for lasting recovery. We believe that everyone deserves the chance to overcome their struggles and find lasting freedom from addiction.
We extend our sincere encouragement to individuals in Phoenixville, PA. If you're seeking support, our Recovery Advocates are ready and eager to serve you. They're standing by to help you on your journey to recovery, providing compassionate guidance and evidence-based tools that can lead to long-term success.
We urge you not to delay. Reach out to speak with a Recovery Advocate today. Make that call and take the first step to find lasting recovery.
Questions?
Our Recovery Advocates are ready to answer your questions about addiction treatment and help you start your recovery.
Medical Disclaimer: The Recovery Village aims to improve the quality of life for people struggling with a substance use or mental health disorder with fact-based content about the nature of behavioral health conditions, treatment options and their related outcomes. We publish material that is researched, cited, edited and reviewed by licensed medical professionals. The information we provide is not intended to be a substitute for professional medical advice, diagnosis or treatment. It should not be used in place of the advice of your physician or other qualified healthcare provider.