Substance Abuse Treatment Resources & Guides in Voorhees, NJ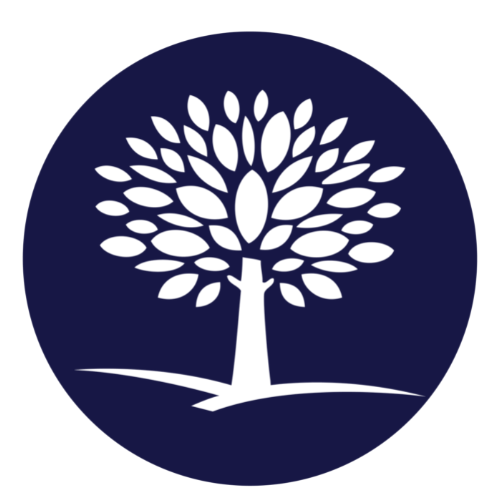 Last Updated: August 29, 2023
Editorial Policy | Research Policy
Substance Abuse Resources in Voorhees, New Jersey
Voorhees, a township located in New Jersey, is not immune to the challenges brought on by substance abuse. According to the National Survey on Drug Use and Health, approximately 7% of New Jersey residents reported using illegal drugs in the past month. Notably, New Jersey's rates of drug-induced deaths exceed the national average. Opioids, primarily prescription and synthetic drugs, are the main driver of overdose deaths. These sobering statistics highlight the necessity for accessible and effective treatment resources in areas like Voorhees.
About Voorhees, NJ
Located in Camden County, Voorhees, NJ, is a suburb of Philadelphia with a rich history and a unique identity. The area is known for its blend of urban convenience and natural beauty, defined by its numerous parks, walking trails, and preserved open spaces. Inscribed in the history of Voorhees, named after Foster McGowan Voorhees, the governor of New Jersey (1899-1902), the city carries a long lineage that adds to its charm. The township is filled with an assortment of neighborhoods that accommodate people from all walks of life.
Voorhees is home to an estimated population of around 29,000 people, bolstering a sense of community with large-scale events and celebrations that foster unity and pride among its residents. Despite its largely prosperous and harmonious image, Voorhees, like many communities, has also had to grapple with pressing social issues, one of which is substance abuse.
While the situation in Voorhees is not an outlier when compared to national statistics, the issue of substance abuse is nevertheless a serious one for the local community. The township acknowledges the need for awareness, resources, and holistic solutions to combat this substance abuse issue and improve the well-being of its residents. A myriad of local organizations, such as the Voorhees Addiction Awareness Task Force, are spearheading efforts to provide preventative initiatives, community education, and support services for those affected.
Despite these challenges, Voorhees stays true to its commitment to fostering an inclusive, vibrant, and resilient community. The city's robust response to such issues indicates not only the scope of the problem but the dedication of its community to confront issues head-on and strive towards a healthier, safer Voorhees.
Our Closest Facility
We are proud to highlight our nearest center to Voorhees, NJ, The Recovery Village Cherry Hill at Cooper Drug & Alcohol Rehab. Dedicated to providing compassionate and professional healthcare, our facility specializes in treating individuals grappling with substance use and co-occurring mental health disorders.
Our facility is strategically located at:761 Cuthbert Boulevard, Cherry Hill, NJ 08002
Should you wish to set an appointment or have any inquiries, we are available at (856) 890-9449
You can also visit us online at: https://www.southjerseyrecovery.com/
Our facility is an ideal option for individuals in Voorhees, NJ, seeking help for substance use and co-occurring mental health disorders. We understand the unique and complex needs of patients dealing with these issues and are fully equipped to provide comprehensive care that fosters long-term recovery. Trust us to be your committed partner in your journey to a healthier life.
Overview of Rehab Programs for Treating Substance Abuse near Voorhees NJ
If you're searching for substance abuse treatment near Voorhees, NJ, The Recovery Village Cherry Hill at Cooper Drug & Alcohol Rehab is here for you. Situated conveniently in Cherry Hill, our facility provides top-notch services in a tranquil and supportive environment to help individuals towards the path of recovery.
At our center, we believe that every individual has unique needs and thus provide personalized treatment plans. Our multidisciplinary team is committed to providing comprehensive care that addresses the physical, emotional, and psychological aspects of addiction.
Our rehabilitation programs range from inpatient and outpatient services and aftercare support to individual and group therapies. In addition, our center is equipped with therapeutic recreational facilities, and our programs are designed to not only treat addiction but also promote overall well-being.
The Recovery Village Cherry Hill at Cooper Drug & Alcohol Rehab
Our facility, located at 761 Cuthbert Boulevard, Cherry Hill, NJ 08002, is designed with patient care and recovery in mind. Our team of experienced healthcare professionals is here 24/7 to ensure you receive the quality care you deserve.
If you have any questions about our services or current treatment programs, feel free to reach out to us at (856) 890-9449.
For greater insight about us and our services, visit our official website at www.southjerseyrecovery.com.
Common Co-Occurring Disorders in Voorhees, NJ
In Voorhees, New Jersey, several disorders commonly co-occur, posing a significant challenge to the well-being of residents. Co-occurring disorders, also known as dual diagnoses, refer to when a person suffers from more than one medical condition simultaneously. In most cases, these involve a mix of mental health and substance abuse disorders.
The most prevalent co-occurring disorders found in Voorhees, NJ, include major depressive disorder paired with alcohol addiction, anxiety disorders with opioid addiction, and bipolar disorder with drug abuse. These combinations drastically complicate the treatment process and have far-reaching effects on an individual's life, including their physical health, mental health, and overall quality of life.
Major depressive disorder and alcohol addiction is a common pairing. Those suffering from major depressive disorder may turn to alcohol as a form of self-medication, resulting in dependency. Major depressive disorder profoundly affects a person's mood and can lead to recurrent thoughts of suicide. Paired with addiction, it becomes even more challenging to manage and treat.
Anxiety disorders, encompassing conditions such as generalized anxiety disorder (GAD), panic disorder, and social anxiety disorder, often co-occur with opioid addiction. Those struggling with chronic anxiety may misuse opioid medication in an attempt to mitigate their symptoms, leading to addiction. The combination of these disorders can severely affect daily functioning and personal relationships.
Bipolar disorder and drug abuse are another common combination seen in Voorhees, NJ. Bipolar disorder, characterized by alternating periods of depressive and manic phases, can be exacerbated by drug abuse. Individuals may misuse substances during manic phases, leading to dependency and addiction, further destabilizing their mental health.
Addressing co-occurring disorders effectively requires integrated treatment that focuses on both conditions simultaneously. Residents of Voorhees, NJ, are encouraged to seek help from facilities specializing in the treatment of co-occurring disorders to improve their future health outcomes.
Recovery Resources in Voorhees, NJ
Here is a comprehensive list of state, local, and government resources for recovery available in Voorhees, NJ.
New Jersey Department of Human Services: Provides a range of resources for people dealing with addiction. Visit Website
Camden County Department of Health and Human Services: Offers services in the areas of substance abuse and mental health. Visit Website
Southern New Jersey Alcoholics Anonymous: Provides local AA meetings and recovery resources in southern New Jersey. Visit Website
The Recovery Village Cherry Hill at Cooper Drug & Alcohol Rehab – Our closest facility provides specialized addiction treatment and recovery services. Located at 761 Cuthbert Boulevard, Cherry Hill, NJ 08002. You can reach us at (856) 890-9449.
Common Substances of Abuse in Voorhees, New Jersey
The issue of substance abuse is a global concern affecting every community, including Voorhees, New Jersey. Discussed below are the most common substances of abuse within this area, accompanied by state statistics for a broader understanding of the issue:
Alcohol
Alcohol is one of the most abused substances in Voorhees, NJ, and across the state. A report by the New Jersey Department of Human Services indicates that alcohol abuse accounts for more than 50 percent of all substance abuse treatment admissions in the state.
Prescription Drugs
New Jersey has seen a significant increase in prescription drug abuse, with Voorhees being no exception. The Prescription Drug Monitoring Program data suggest that prescribed opioids, benzodiazepines, and stimulants account for a large percentage of drug-related hospital admissions or deaths.
Opioids
The opioid crisis is significantly affecting the state and Voorhees. In 2019, NJ Cares – New Jersey's response to the opioid epidemic – reported that Camden County, where Voorhees is located, had one of the highest opioid-related overdose death rates in New Jersey.
Marijuana
Though the state of New Jersey has legalized recreational marijuana use for adults, its misuse is still a problem. The National Institute on Drug Abuse states that marijuana was the most commonly used illicit drug among New Jersey adolescents in 2020.
Cocaine
Cocaine, while not as prevalent as marijuana or alcohol, continues to be a substance of abuse in Voorhees and across the state. The Substance Abuse and Mental Health Services Administration (SAMHSA) reports that in 2019, there were approximately 3,000 cocaine-related admissions to substance abuse treatment programs in New Jersey.
Addressing Substance Abuse in Voorhees, NJ
Given these staggering statistics, it's crucial to address and mitigate the harsh impacts of these substances. With a combination of robust law enforcement, public education, drug monitoring programs, and accessible treatment facilities, Voorhees, NJ is combating this critical issue.
Warning Signs of Substance Abuse for Voorhees, NJ Residents
Substance abuse can affect anyone, including those living in Voorhees, NJ. It is important to know the warning signs to help you or someone you care about and seek help if needed. These signs may vary depending on the substance and the individual's personal circumstances, but common indicators can include dramatic changes in habits or behavior, sudden weight loss or gain, neglect of personal hygiene, frequently red or glazed eyes, and unexplained financial problems.
To further understand these changes, it's worth noting that behavioral indicators might involve secrecy or deceit, sudden mood changes, tiredness, irritability, unexplained changes in social circles, and problems at work or school. Those struggling with substance abuse may also develop increased tolerance and withdrawal symptoms.
If you or someone you know in Voorhees is displaying these signs, it's vital to seek professional help. SAMHSA's National Helpline is a free, confidential, 24/7, 365-day-a-year service for individuals and families facing mental and/or substance use disorders. Remember, recognition is the first step toward recovery. Help is always available.
Alcohol Addiction Treatments Available in Voorhees, NJ
Acknowledging that you or a loved one has a problem with alcohol addiction is the first step toward recovery. In Voorhees, NJ, there are various types of alcohol addiction treatments accessible. Let's delve into the treatments and facilities available in Voorhees, NJ, and the surrounding areas.
Different Treatments for Alcohol Addiction
Alcohol Detoxification: This is the initial step in many alcohol treatment programs. It involves a supervised period of alcohol withdrawal where medication may be used to treat withdrawal symptoms.
Psychotherapy/Counseling: Various counseling therapies are available, such as Cognitive Behavioral Therapy (CBT), that help individuals identify and change behaviors that lead to excessive drinking.
Medication: medications may be used to help control an individual's cravings for alcohol, reduce withdrawal symptoms, and prevent relapse.
Support Groups: Groups like Alcoholics Anonymous (AA) provide peer support for individuals in recovery from alcohol addiction.
Closest Alcohol Addiction Treatment Facility
The closest facility to Voorhees, NJ, is The Recovery Village Cherry Hill at Cooper Drug & Alcohol Rehab. This facility offers a comprehensive range of services, including detoxification services, counseling, medication-assisted treatment, and support groups.
For more information, contact The Recovery Village Cherry Hill at Cooper Drug & Alcohol Rehab.
Contact Information
Address: 761 Cuthbert Boulevard, Cherry Hill, NJ 08002
Contact Number: (856) 890-9449
Website: https://www.southjerseyrecovery.com/
The journey to recovery is not one to be walked alone, and finding the right treatment is critical. In Voorhees, NJ, there are various resources and treatments available to aid in the process of recovery from alcohol addiction.
The Opioid Epidemic in Voorhees, NJ
Voorhees, New Jersey, is not exempt from the national opioid crisis gripping the United States. With increasing rates of opioid use and overdoses, the need for comprehensive addiction treatments is undeniable. Numerous resources are available both locally and federally to respond to this crisis.
Understanding the Epidemic
Opioids, particularly prescription painkillers, and heroin, have caused an unprecedented increase in overdose deaths in recent years. The New Jersey Department of Human Services reports that Camden County, where Voorhees is located, had a heroin/morphine, fentanyl, or opioid-related death rate higher than the state average in 2019.
Opioid Addiction Treatment Options in Voorhees
Thankfully, several treatment options and resources are available for people struggling with opioid addiction in Voorhees:
Outpatient Treatment: These programs allow patients to live at home while receiving therapy, medication, and other support services.
Inpatient Rehab: This higher level of care provides housing and 24/7 access to medical support and therapy.
Medication-Assisted Treatment (MAT): Combined with counseling and behavioral therapies, MAT uses FDA-approved medications, like Naltrexone, to manage opioid cravings and withdrawal symptoms.
Government Resources for the Opioid Epidemic
The government has provided various resources to assist individuals and families affected by opioid addiction:
SAMHSA's Treatment Locator: Maintained by the federal Substance Abuse and Mental Health Services Administration, this tool helps people find local treatment facilities for substance use, addiction, and mental health issues.
The NJ Addiction Services Hotline: This helpline provides 24/7 support, treatment information, and referral services to individuals and their families.
With these resources and treatment options, Voorhees and its residents have a pathway to overcoming the opioid epidemic.
Find Lasting Recovery in Voorhees, NJ
There is always hope for lasting recovery, especially here in Voorhees, NJ. At South Jersey Recovery, we stand firmly in a belief in the potential for change and growth. Our supportive team of recovery advocates and professional therapists is dedicated to helping individuals overcome their challenges and work towards a brighter future.
Speak with a Recovery Advocate Today
We understand the journey to recovery can be tough. You don't have to go it alone. By reaching out to our Recovery Advocates, you are taking a crucial step toward your lasting recovery. Our compassionate team is always on standby, ready to guide and aid individuals on their path to recovery. We welcome you to our supportive community here at Voorhees.
Contact South Jersey Recovery
Questions?
Our Recovery Advocates are ready to answer your questions about addiction treatment and help you start your recovery.
Medical Disclaimer: The Recovery Village aims to improve the quality of life for people struggling with a substance use or mental health disorder with fact-based content about the nature of behavioral health conditions, treatment options and their related outcomes. We publish material that is researched, cited, edited and reviewed by licensed medical professionals. The information we provide is not intended to be a substitute for professional medical advice, diagnosis or treatment. It should not be used in place of the advice of your physician or other qualified healthcare provider.