Substance Abuse Treatment Resources & Guides in Mount Laurel, NJ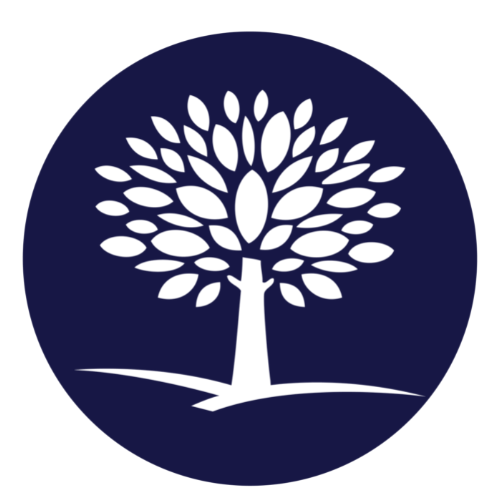 Last Updated: August 29, 2023
Editorial Policy | Research Policy
Substance Abuse Resources in Mount Laurel, NJ
Substance abuse is a pressing issue in many parts of the United States, including in areas like Mount Laurel, NJ. According to the New Jersey Department of Human Services, there has been a significant increase in the number of people seeking help for substance abuse issues in recent years. This highlights the undeniable need for treatment resources, including rehabilitation centers, counseling services, and support groups within local communities. The goal is to provide accessible and high-quality treatment for those people in Mount Laurel and throughout the state who are struggling with addiction and are ready to reclaim their lives.
About Mount Laurel, New Jersey
Mount Laurel, New Jersey, is a vibrant and dynamic township located in Burlington County and part of the Philadelphia Metropolitan Area. Known for its historical essence combined with a modern charm, it offers a quaint yet bustling small-town atmosphere.
Notably suburban, Mount Laurel spans over 21.9 square miles and is home to a population of approximately 41,000 residents, according to the U.S. Census Bureau. Its diverse population works in a balance of both the services industry and the increasingly technological industry, reflecting a well-rounded socio-economic demographic.
Historically, the township is firmly rooted with significance, encompassing landmarks such as the Paulsdale house – a station on the Underground Railroad and the birthplace of Alice Paul, a women's suffrage activist. These profound historical roots lend Mount Laurel a rich cultural tapestry that distinguishes it from surrounding communities.
Despite its many characteristics and community spirit, Mount Laurel is not untouched by the issue of substance abuse, a problem that pervades communities nationwide. A significant component of the population has been grappling with alcohol and drug addiction, echoing a wider issue faced across the state of New Jersey.
In response, numerous initiatives and recovery options have been made available to local residents to tackle addiction. Proven treatments include outpatient treatment programs, residential treatment services, hospital inpatient services, and regular follow-up care. In combination, these comprehensive recovery options aim to help people live healthier, more fulfilling lives away from the influence of substances.
Mount Laurel, like many communities, continues its efforts to combat substance misuse, stitching the well-being of its residents into the fabric of its identity. With the challenges it faces, the community ceaselessly endeavors to offer a safe and nurturing environment for all.
Our Closest Facility
We understand the struggles of dealing with substance use and co-occurring mental health disorders. For those residing in Mount Laurel, NJ, our facility: The Recovery Village Cherry Hill at Cooper Drug & Alcohol Rehab, is the ideal option for you.
Why Choose Us?
Our facility focuses not only on treating addiction but also addresses the underlying mental health issues that might play a major role in substance misuse. By integrating therapy for both substance use and mental health conditions, we offer a comprehensive approach to recovery, supporting our patients throughout their journey.
Our Facility Details:
Name: The Recovery Village Cherry Hill at Cooper Drug & Alcohol Rehab
Address: 761 Cuthbert Boulevard, Cherry Hill, NJ 08002
Contact Number: (856) 890-9449
We're here to provide the support and effective, comprehensive care that you need. Let us be your partner in leading a substance-free, mentally healthy life.
Overview of Rehab Programs for Treating Substance Abuse near Mount Laurel NJ
The Recovery Village Cherry Hill at Cooper Drug & Alcohol Rehab is a leading treatment facility for substance abuse, specializing in comprehensive and individualized recovery programs. Located near Mount Laurel, NJ, our facility provides a beacon of hope for those facing the challenge of addiction.
Our team of highly qualified professionals is dedicated to offering an extensive range of rehab programs focused on treating various stages and types of substance abuse. We pride ourselves on creating personalized treatment plans that take into account the unique needs and circumstances of each individual. This ensures the best possible chances of lasting recovery.
The treatment structure at The Recovery Village Cherry Hill at Cooper Drug & Alcohol Rehab encompasses a range of therapy options. These include intensive inpatient services, outpatient programs, detoxification help, and aftercare planning. Additionally, our facility provides exceptional mental health services, recognizing the often crucial role of dual diagnosis in substance abuse recovery.
Individuals seeking a path to recovery will discover a supportive, medically-supervised environment here. With a focus on healing the mind, body, and spirit, we provide the opportunities and tools necessary for patients to start their journey toward a substance-free life.
Common Co-occurring Disorders in Mount Laurel, NJ
Co-occurring disorders, also known as dual diagnosis, refer to the simultaneous presence of a mental health disorder and a substance use disorder. This is a common issue faced by many people in various parts of the world, including Mount Laurel, New Jersey. Understanding these disorders is crucial to developing and implementing effective approaches to address them.
The most common co-occurring disorders encountered in Mount Laurel, NJ, involve a range of mental health conditions, from depression and anxiety to bipolar disorder and schizophrenia. These mental health disorders often occur alongside substance use disorders like alcoholism, opioid addiction, and addiction to prescription drugs, among others.
For instance, depression, a commonly co-occurring disorder, affects many individuals in Mount Laurel. People with depression often turn to substance use as a coping mechanism, which often exacerbates the mental health condition.
Similarly, anxiety disorders regularly co-occur with substance use in Mount Laurel. These could include generalized anxiety disorders, panic disorders, or social anxiety disorders. The misuse of substances can often worsen the symptoms of anxiety disorders.
Substance use disorders, especially alcoholism and opioid addiction, are also prevalent in the region. These disorders often co-occur with mental health conditions, as individuals may use substances as a form of self-medication, yet it often leads to a worsening of symptoms.
Treating co-occurring disorders requires an integrated approach focusing on both mental health and substance use disorder. Services in Mount Laurel aim to address these issues through a combination of therapies, medication, and support services.
Recovery Resources in Mount Laurel, NJ
Find a wide array of recovery resources available in Mount Laurel, NJ. This list includes state, local, and government resources, as well as our nearest facility, The Recovery Village Cherry Hill at Cooper Drug & Alcohol Rehab.
Our Closest Facility
The Recovery Village Cherry Hill at Cooper Drug & Alcohol Rehab
State Resources
Local Resources
Government Resources
Substance Abuse in Mount Laurel, New Jersey: A Closer Look
In the quaint township of Mount Laurel, New Jersey, many individuals are contending with the harrowing reality of substance abuse. While the town radiates a peaceful suburban charm, it is not excluded from the nationwide crisis of drug and alcohol addiction.
The common substances of abuse in this region include opioids, particularly prescription painkillers, as well as heroin, marijuana, alcohol, and to a lesser extent, cocaine and methamphetamine. Although people from all walks of life can be caught in the grip of addiction, the problem is particularly pronounced among the youth and young adult population.
Mount Laurel, like other parts of Burlington County, is battling a significant opioid crisis. According to data from the New Jersey Office of the Attorney General, in 2019, Burlington County reported 1,305 opioid prescriptions per 1,000 residents – a figure considerably higher than several other counties in the state.
Furthermore, according to the U.S. Department of Health and Human Services, Burlington County had 158 opioid-related overdose deaths in 2018, placing it in the top third of New Jersey counties for such tragedies.
Alcohol abuse, while often overlooked due to the opioid epidemic, remains a grave concern. The New Jersey 2019 Substance Abuse Overview report shows that alcohol was the primary drug reported in 27% of all substance abuse treatment admissions in Burlington County in that year.
Marijuana use, particularly among high school students, is another area of concern. A 2019 study from the New Jersey Department of Education highlighted that in Burlington County, 15.5% of students reported marijuana use – a figure coupled with a disturbing upward trend.
Addressing these issues necessitates concerted efforts at every level, from government and law enforcement agencies to healthcare providers, community organizations, families, and individuals. By raising awareness, providing effective treatment options, and offering ongoing support, the tide of this devastating crisis may yet be turned.
Warning Signs of Substance Abuse for Residents of Mount Laurel, NJ
Substance abuse is a serious epidemic that can affect anyone, regardless of age, gender, or socio-economic status. The below list comprises various signs that could indicate a person is actively abusing substances. However, understanding these signs can help in identifying the problem and aiding in prevention or treatment.
Behavioral Changes: Sudden or drastic changes in behavior, mood, attitudes, or personal habits often manifest in those dealing with substance abuse. You may notice increased agitation, irritability, or signs of anxiety/depression, which seem unlinked to their usual life occurrences.
Social Isolation: A significant pullback from social or family events can be a clear sign. The person might favor isolation or start hanging out with a new group of friends who are known substance abusers.
Neglect of Responsibilities: As substance abuse becomes more and more controlling, the person may start neglecting their responsibilities like school, work, or childcare.
Physical Symptoms: Physical signs often include bloodshot eyes, poor physical coordination, unusual body odors, and unexplained weight loss/gain.
Financial Issues: Unexplained need for money or financial problems may arise as maintaining substance use can be quite expensive.
Remember, substance abuse is a disease, and like all diseases, it requires appropriate medical intervention. If you or a loved one in Mount Laurel, NJ, are exhibiting any of these symptoms, do not ignore them. Reach out to local health clinics, mental health professionals, or substance abuse hotlines, who can provide confidential and unbiased advice.
Alcohol Addiction Treatments in Mount Laurel, NJ
There are various treatment options available for alcohol addiction in the Mount Laurel area, including behavioral therapies, detoxification programs, medications, and mutual-support groups. It's important to understand that everyone's addiction journey is different, thus offering various types of treatments essential for recovery.
Treatment Options
Behavioral Therapies
Behavioral therapies are often an effective treatment for alcohol addiction. These might include cognitive-behavioral therapy, motivational enhancement therapy, and marital and family counseling to help addicted individuals and their families cope and communicate effectively.
Detoxification and Withdrawal
Initially, those suffering from alcohol addiction may need to undergo a detoxification process, which could be medically managed at several treatment facilities in the area. During detoxification, medical professionals monitor patients 24/7 for between three to seven days. This can help manage withdrawal symptoms effectively.
Medications
There are several medications approved by the U.S. Food and Drug Administration for the treatment of alcohol addiction. These may be incorporated into the treatment plan.
Mutual-Support Groups
Aiding in the recovery journey, participating in mutual-support groups can be very beneficial. These groups can provide face-to-face counseling services and continuous support for individuals recovering from alcohol addiction.
Our Closest Facility
We are proud to recommend a comprehensive, reliable facility close to the Mount Laurel area: The Recovery Village Cherry Hill at Cooper Drug & Alcohol Rehab. As an established recovery center, we work with individuals to create personalized treatment plans, leveraging the treatments outlined above tailored to each person's unique needs.
The Opioid Epidemic in Mount Laurel, NJ
The opioid crisis has touched every part of America in some way or another, and Mount Laurel, New Jersey, is no exception. Whether directly impacted through personal addiction or indirectly affected by watching loved ones go through the struggle, our community has experienced the devastating effects of opioid addiction.
According to the New Jersey Drug Monitoring Initiative, the number of opioid-related deaths in New Jersey has drastically increased over the past years, underscoring the severity of the crisis.
Addiction Treatment Options in Mount Laurel
Despite the grim circumstances surrounding the opioid epidemic, there are several treatment options available for those suffering from addiction in Mount Laurel.
Outpatient Services: Many local health facilities provide outpatient treatment programs that include medication-assisted treatment (MAT), individual counseling, group counseling, and educational sessions.
Inpatient Services: For those needing more intensive care, inpatient services may be best suited. These services offer a structured environment with around-the-clock care.
Detoxification Services: To aid in the early stages of recovery, several local facilities offer medically monitored detoxification services. Support Groups: Numerous support groups like Narcotics Anonymous could be beneficial for those trying to maintain sobriety.
Government Resources
The federal and state government are actively fighting to mitigate the opioid epidemic. Here are some resources:
We understand that battling addiction can be an overwhelming process, but there is hope and help available. Please use these resources to take the first steps toward recovery.
We Are Here to Help; contact Us Today
At South Jersey Recovery, we believe in a bright and hopeful future for each individual. We understand that the journey to lasting recovery can be a challenging endeavor, but it is absolutely attainable. Our compassionate and professional Recovery Advocates in Mount Laurel, NJ, are ready to guide you every step of your journey.
If you or someone you love is struggling with addiction, we are here to help. You are not alone. Recovery is possible, and we are committed to helping individuals in our community achieve it. We emphasize hope, and we provide tailored, effective treatment options in a supportive and understanding environment.
Please do not hesitate to reach out. Give us a call today at (856) 890-9449 to speak to a Recovery Advocate who is standing by to assist, or visit our website at South Jersey Recovery to find out more about our facilities.
South Jersey Recovery
761 Cuthbert Boulevard,
Cherry Hill, NJ 08002
Your New Beginning Awaits
Questions?
Our Recovery Advocates are ready to answer your questions about addiction treatment and help you start your recovery.
Medical Disclaimer: The Recovery Village aims to improve the quality of life for people struggling with a substance use or mental health disorder with fact-based content about the nature of behavioral health conditions, treatment options and their related outcomes. We publish material that is researched, cited, edited and reviewed by licensed medical professionals. The information we provide is not intended to be a substitute for professional medical advice, diagnosis or treatment. It should not be used in place of the advice of your physician or other qualified healthcare provider.