Substance Abuse Treatment Resources & Guides in Moorestown, NJ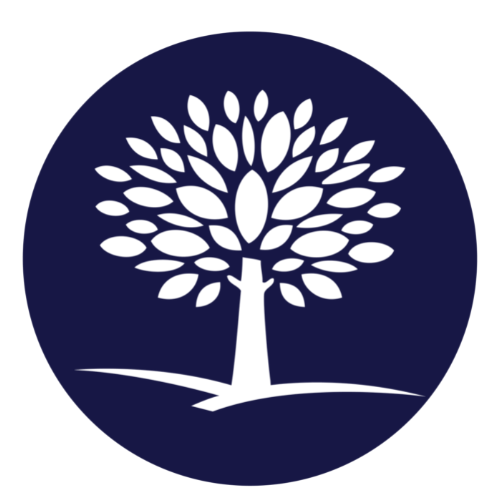 Last Updated: August 29, 2023
Editorial Policy | Research Policy
Substance Abuse Resources in Moorestown New Jersey
Substance Abuse in Moorestown, New Jersey: A Growing Concern
Substance use and addiction are prevalent issues in many communities across America, and Moorestown, New Jersey, is no exception. According to the New Jersey Department of Human Services, thousands of people in the state struggle with substance abuse disorders. Substance misuse includes the use of alcohol, prescription medication, illicit drugs, and other harmful substances.
In Moorestown and the surrounding Burlington County area, there are a number of recovery and treatment resources available for individuals and their families dealing with substance abuse issues. These aim to provide support, treatment options and hope for those fighting the difficult battle against addiction.
Moorestown, New Jersey: A Community Overview
Moorestown is a historic town located in Burlington County, New Jersey. The Quakers originally settled it in the late 17th century, and its rich history has contributed to its current charm. Moorestown was even named the "#1 Best Place to Live in America" by Money Magazine in 2005, influenced by its peaceful suburban vibe, top-notch schools, and bustling Main Street.
According to the U.S. Census Bureau's most recent data, the population of Moorestown is approximately 20,000. It's a dynamic community boasting diverse ages, professions, and ethnicities. The city's residents enjoy a wide range of recreational activities thanks to the township's expansive parks and sports facilities, as well as its thriving arts and culture scene.
However, just like many other communities nationwide, Moorestown faces some struggles. One of the pressing issues is substance abuse. A number of residents, especially among the youth, are grappling with alcohol, prescription drug, and illegal drug abuse. To combat this problem, several local organizations and recovery centers are taking decisive action.
The town's local government, health agencies, and community organizations are implementing comprehensive strategies, such as public education campaigns, drug take-back programs, and increased availability of substance abuse counseling and treatment. They're also collaborating with law enforcement to control the supply of illicit drugs in Moorestown. These collaborative efforts underscore the town's strong commitment to building a safe and healthy community for all its residents.
All in all, Moorestown offers a calm, secure environment with a deep sense of community, even as it addresses the challenges brought by substance abuse head-on. It continues to provide a high quality of life for its residents while working towards lasting solutions for its societal issues.
Our Closest Facility
If you are located in Moorestown, NJ, and are seeking help for substance use and co-occurring mental health disorders, our closest facility, The Recovery Village Cherry Hill at Cooper Drug & Alcohol Rehab, is an ideal option for you.
The Recovery Village Cherry Hill at Cooper Drug & Alcohol Rehab treats substance use recovery with a comprehensive, person-centered approach. We possess a team of professional healthcare practitioners who are experienced and dedicated to helping every individual recover successfully.
We are situated just a short distance from Moorestown, which makes it more convenient for your loved ones to provide you with the needed love, support, and encouragement throughout your recovery process.
Overview of The Recovery Village Cherry Hill at Cooper Drug & Alcohol Rehab in Moorestown, NJ
The process of overcoming substance abuse can be challenging, but help is closer than you think. Wherever you are on your path to recovery, The Recovery Village Cherry Hill at Cooper Drug & Alcohol Rehab is here to assist you. Located in the serene city of Cherry Hill, NJ, and just a short trek from Moorestown, our center offers comprehensive treatment programs personalized to meet your individual needs.
The Recovery Village Cherry Hill at Cooper is committed to providing a full range of services to help you on your journey to recovery from substance abuse. Our multi-disciplinary team comprises medical professionals, therapists, and support staff, all working together to provide a supportive and comprehensive treatment experience. We understand the complexities of addiction and strive to treat not just the symptoms, but the root causes, using evidence-based practices.
The Recovery Village Cherry Hill at Cooper is ideally situated to serve the residents of Moorestown and the surrounding areas. We also offer various continuing care options to ensure a smooth transition back into the community after treatment. Taking the first step towards recovery can be daunting, but with The Recovery Village Cherry Hill at Cooper at your side, it doesn't have to be.
To learn more about our services, you can reach us at (856) 890-9449. For more information about our treatments, programs, or facility, you are invited to explore our website at www.southjerseyrecovery.com. Help is here when you need it. Trust in The Recovery Village Cherry Hill at Cooper Drug & Alcohol Rehab to support you on your journey to recovery.
Common Co-Occurring Disorders in Moorestown, NJ
In Moorestown, New Jersey, as in many other places, a significant number of individuals face not just a single mental health issue but multiple co-occurring disorders. These are instances when a person has two or more mental health issues simultaneously. This dynamic makes diagnosis and treatment more complex, but understanding the common co-occurring disorders in Moorestown can help in addressing these health challenges.
Depression and Anxiety disorders are two of the most frequently co-occurring mental health issues in Moorestown. People suffering from depression often experience symptoms of anxiety as well, and vice versa. If left untreated, these disorders can severely impact an individual's quality of life. Treatment usually involves a combination of medication and therapy.
Substance abuse and addiction often go hand in hand with other mental health disorders. In many cases, individuals turn to drugs or alcohol as a method of self-medication, leading to a cycle of abuse that merely exacerbates the initial condition. Local health organizations in Moorestown provide resources and services to help people break free from this debilitating cycle.
Eating disorders such as anorexia and bulimia frequently appear alongside anxiety disorders. The constant worry and fear associated with anxiety can lead people to develop unhealthy habits around food and body image. Fortunately, Moorestown has professionals who specialize in treating these complex conditions.
For anyone experiencing any of these conditions, it's crucial to reach out to reputable healthcare providers for a comprehensive diagnosis and treatment plan. Treating co-occurring disorders requires an integrated approach to addressing the interconnected nature of these conditions.
Below is a list of recovery resources available in Moorestown, NJ, that includes state, local, and government resources, as well as The Recovery Village Cherry Hill at Cooper Drug & Alcohol Rehab, our closest facility. For further assistance, please contact the corresponding facilities directly.
Substance Abuse in Moorestown, NJ: An Overview
Substance abuse poses a significant issue in communities all across the country, including Moorestown, New Jersey. The most commonly abused substances within this community encompass both legal and illegal drugs. It's critical to understand the situation to combat and prevent substance misuse effectively.
Alcohol: As a legal substance, alcohol is one of the most commonly abused substances in Moorestown, just as it is nationwide. According to a New Jersey State Police report, in 2019, there were 26,380 DUI arrests in the state, demonstrating the sizable issue alcohol abuse presents.
Prescription Drugs: Another common substance of abuse in Moorestown involves prescription medications, including opioids. The misuse of such drugs can very easily lead to addiction and serious health outcomes. The New Jersey Prescription Monitoring Program reports that in 2019, 2,583 New Jersey residents lost their lives to a drug overdose, with opioids being involved in a significant number of these cases.
Illicit Drugs: These include substances such as heroin, cocaine, and methamphetamine, commonly abused by some residents of Moorestown. Based on a report from the New Jersey Division of Criminal Justice, in 2019, there were 3,021 drug-related arrests in Burlington County alone.
Marijuana: Although recreational marijuana use is now legal in New Jersey, its misuse can still lead to adverse effects on health and well-being. The New Jersey Department of Health demonstrates how marijuana, when abused, can lead to the usage of more harmful substances or potentially dangerous situations.
To effectively combat the substance abuse problem in Moorestown, understanding the extent and nature of the problem is the first step. Various community and state resources are available to those struggling with addiction, and preventative education can play a vital role in addressing these issues. It takes a collective effort to build a healthier, drug-free community.
Warning Signs of Substance Abuse
Understanding the warning signs of substance abuse can be vital in assisting loved ones and community members. It's important to remember that substance abuse impacts individuals differently, but there are some consistent warning signs to be aware of. These can include:
Significant changes in behavior, such as withdrawal or isolation
Unexplained and frequent absences from work or school
Physical changes such as rapid weight loss or gain, bloodshot eyes, or consistently poor hygiene
Functional changes, such as difficulty focusing and remembering
Alterations in sleeping or eating patterns
Shifts in financial stability are often related to increased expenditure.
Irritability, anxiety, or depression
If you suspect someone in our Moorestown community might be struggling with substance abuse, take immediate action. Let's work together to ensure the safety and welfare of all our residents.
For more guidance, you can visit the Substance Abuse and Mental Health Services Administration (SAMHSA) 's website or reach out to local support services.
Alcohol Addiction Treatments in Moorestown, New Jersey
The path to overcoming alcohol addiction involves a range of treatments tailored to individual needs. In Moorestown, New Jersey, and the surrounding areas, several evidence-based treatment methods are available to aid recovery.
Types of Alcohol Addiction Treatment
Medical Detox: This is often the first step in the treatment process. It involves supervision by healthcare professionals to manage withdrawal symptoms and any associated medical conditions.
Medication-Assisted Therapy (MAT): Medications, including Naltrexone, Acamprosate, and Disulfiram, can be prescribed to manage cravings and reduce the chances of relapse.
Therapeutic Interventions: Individual and group therapies, including Cognitive Behavioral Therapy (CBT) and Dialectical Behavior Therapy (DBT), can aid in uncovering underlying issues that may lead to alcohol abuse. Family therapy is also available to help rebuild damaged relationships.
Aftercare Planning: Aftercare includes follow-up appointments, support groups (like Alcoholics Anonymous), and skill-building to maintain sobriety after treatment.
Local Treatment Option
Among the various options for alcohol addiction treatment in and around Moorestown is The Recovery Village Cherry Hill at Cooper Drug & Alcohol Rehab.
With a team of well-trained medical professionals, therapists, and staff, The Recovery Village offers comprehensive treatment approaches tailored to the unique needs of each client. Services include medical detox, inpatient treatment, partial hospitalization, outpatient treatment, and aftercare planning.
Regardless of where they are on their recovery journey, Moorestown residents have several options for alcohol addiction treatment. Remember, seeking help is the first step on the path to recovery.
The Opioid Epidemic in Moorestown, NJ, and Addiction Treatment Options
The opioid epidemic has been a serious issue plaguing the United States, with Moorestown, New Jersey, not being an exception. Although exact numbers are difficult to estimate due to underreporting and variations in data collection methods, opioid-related deaths have significantly increased in recent years.
Addressing this crisis requires a multi-faceted approach, particularly in the areas of prevention, intervention, treatment, and recovery. There are numerous resources available both within Moorestown and at the state level that can assist those struggling with addiction.
State Resources
In addition to local resources, there are also statewide programs available:
Combating the opioid epidemic is a challenging endeavor, but with the right resources and support, recovery is possible. If you or a loved one is struggling with opioid addiction, take the first step by reaching out to one of these resources today.
It is our heartfelt belief that every individual has within them the potential for lasting recovery. Life in Moorestown, New Jersey, does not need to be defined by the chains of struggle. No matter what stage of the recovery process you're in, we're here to lend an understanding ear and help pave the way for a healthier, happier future.
At our South Jersey Recovery facility located at 761 Cuthbert Boulevard, Cherry Hill, NJ 08002, we employ compassionate Recovery Advocates who are committed to helping you find the right path that works best for you. We understand that reaching out may come with its own set of challenges, but we assure you that your initiative today can drastically change your tomorrow.
We warmly invite you to call us at (856) 890-9449 to speak with a Recovery Advocate. We're standing by, not to promise an easy route, but a rewarding journey towards lasting recovery that you and your loved ones truly deserve.
Take the First Step Towards Lasting Recovery Today!
Questions?
Our Recovery Advocates are ready to answer your questions about addiction treatment and help you start your recovery.
Medical Disclaimer: The Recovery Village aims to improve the quality of life for people struggling with a substance use or mental health disorder with fact-based content about the nature of behavioral health conditions, treatment options and their related outcomes. We publish material that is researched, cited, edited and reviewed by licensed medical professionals. The information we provide is not intended to be a substitute for professional medical advice, diagnosis or treatment. It should not be used in place of the advice of your physician or other qualified healthcare provider.