Substance Abuse Treatment Resources & Guides in Medford, NJ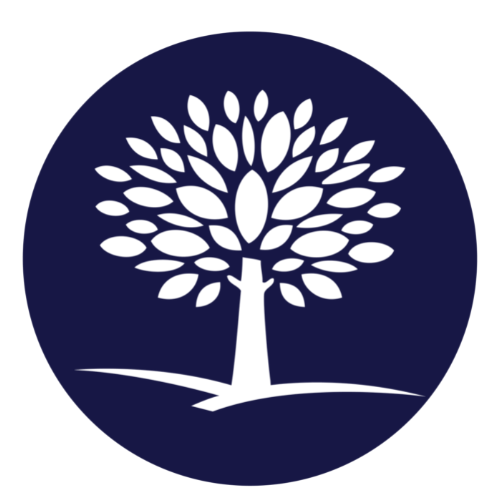 Last Updated: August 29, 2023
Editorial Policy | Research Policy
Substance Abuse Resources in Medford, NJ
Surpassing national averages, substance misuse is a critical issue affecting our Medford, New Jersey community. According to New Jersey's Department of Human Services, Garden State has reported significant increases in drug misuse cases statewide over the past few years. The rampant use of opioids and other addictive substances in Medford mirrors this statewide trend. This widespread problem underlines the dire need for accessible and quality substance abuse treatment resources.
About Medford, NJ
Medford is a charming township located in Burlington County, New Jersey. Known for its rich history, Medford began in 1847, growing from a tranquil, lumber-centric settlement to a bustling town full of tradition and community spirit. According to the latest census data, it has a population of approximately 23,033 residents.
The township is particularly noted for its distinct community vibe, offering a perfect blend of suburban living with a touch of rural charm. Homes are nestled among lush forests and pristine lakes, creating a serene environment that encourages a relaxing outdoor lifestyle. Several community events, historic sites, and local boutiques add to the pleasant ambiance of this place.
However, like many communities nationwide, Medford also grapples with substance abuse issues. Opioids, alcohol, and other drug addictions are concerns that have been identified within the community. Efforts are continually made to combat these issues, with local organizations and statewide initiatives providing necessary resources and support. Medford takes part in New Jersey Connect for Recovery, a program offering a confidential 24/7 helpline for individuals and families coping with substance use disorders. The initiative brings hope, showcasing the community's commitment to overcoming this struggle together.
Our Closest Facility
We are proud to be your nearest center of hope and healing in the battle against substance use and co-occurring mental health disorders. Our facility, The Recovery Village Cherry Hill at Cooper Drug & Alcohol Rehab, aims to provide accessible, quality care to individuals in Medford, NJ, and the surrounding regions.
Our Recovery Village is located at: 761 Cuthbert Boulevard, Cherry Hill, NJ 08002
For inquiries and assistance, you may reach us at: (856) 890-9449
Why choose The Recovery Village Cherry Hill at Cooper Drug & Alcohol Rehab? Our facility offers individualized programs and evidence-based treatment for substance use and mental health disorders. We understand that every person's path to recovery is unique. For this reason, we tailor our services to meet the specific needs of each and every patient. Our dedicated team of professionals is committed to helping you on your journey to recovery, providing compassionate care every step of the way.
When you choose The Recovery Village Cherry Hill at Cooper Drug & Alcohol Rehab, you choose hope, healing, and a brighter future. Contact us today to start your journey toward recovery.
Overview of Rehab Programs for Treating Substance Abuse Near Medford, NJ
Living in the grip of substance abuse is a life-altering battle. Thankfully, comprehensive support and treatment are available right in the local community. For residents near Medford, NJ, The Recovery Village Cherry Hill at Cooper Drug & Alcohol Rehab is a place to heal and find hope.
The Recovery Village Cherry Hill offers a vast array of treatment strategies and rehab programs tailored to fit the individual's needs. Our holistic approach treats both the body and mind, providing a broad range of intervention services, detox, outpatient care, and residential treatment, as well as ongoing aftercare. We focus not only on freeing you from substance reliance but also empowering you with the knowledge and life skills necessary to thrive in a substance-free life.
Common Co-occurring Disorders in Medford, NJ
Co-occurring disorders, also known as dual diagnosis, are when a person experiences mental health disorders and substance abuse disorders simultaneously. In Medford, New Jersey, these disorders are quite common and pose significant public health challenges. This discussion will focus on a few of the most common co-occurring disorders in this region.
Alcoholism and Depression: One of the most prevalent co-occurring disorders in Medford, NJ, is the combination of alcoholism and depression. Individuals struggling with this dual diagnosis might use alcohol as a way to self-medicate their depression symptoms. However, alcohol often exacerbates the symptoms of depression, leading to a vicious cycle.
Anxiety and Drug Abuse: Various forms of anxiety disorders, such as Generalized Anxiety Disorder (GAD), Post-Traumatic Stress Disorder (PTSD), or Social Anxiety Disorder, often coexist with drug abuse. Cryptic, unprocessed emotions can lead individuals to use drugs as an escape. However, drug use can be a poor coping mechanism and usually worsens anxiety symptoms in the long run.
Bipolar Disorder and Substance Abuse: Bipolar disorder is a serious mental health condition that affects mood states, causing periods of manic episodes and depressive episodes. Substance abuse is notably higher in individuals with Bipolar Disorder. The highs (mania) and lows (depression) of bipolar disorder often lead to substance use as a form of self-medication.
These are just a few examples of co-occurring disorders frequently observed in Medford, NJ. Addressing these issues requires integrated treatment that tackles both disorders concurrently. If you or a loved one struggles with these issues, it is crucial to seek professional help. These are serious disorders that require the knowledge and expertise of mental health and addiction professionals. Many resources and treatments are available, which can lead to recovery and a healthier life.
Recovery Resources in Medford, NJ
Local Resources
Medford Township Substance Abuse Program
The Medford Township, Substance Abuse Program offers prevention and education programs, treatment referrals, crisis intervention, and other services. They work closely with local schools, police, and community organizations to help those struggling with addiction. Click here to access their resources.
Government Resources
Substance Abuse and Mental Health Services Administration (SAMHSA)
SAMHSA is a branch of the U.S. Department of Health and Human Services. They provide information about local treatment facilities, statewide resources, and online materials for substance abuse education and prevention. Click here to access their resources.
Substance Abuse in Medford, NJ
Substance abuse is a prevalent issue that affects many cities in the United States, including Medford, NJ. The common substances of misuse vary and can include illicit drugs, alcohol, and prescription medications. Detailed below are some of the substances commonly abused in Medford, NJ.
Alcohol
Like many regions, alcohol misuse is a common issue in Medford, NJ. The New Jersey Department of Health reports that 26.3% of adults in Burlington County, where Medford is located, reported binge or heavy drinking within the past 30 days in 2019. This is consistent with the statewide average of 25.4%.
Opioids
New Jersey has experienced significant challenges with opioid abuse, including an increase in the number of opioid-related deaths. According to the New Jersey Department of Human Services, Burlington County, including areas like Medford, saw 120 opioid-related fatalities in 2019, a significant increase from previous years.
Marijuana
Marijuana is another commonly abused substance in New Jersey. While recreational use of marijuana was legalized for those over 21 at the start of 2021, the risks of abuse and dependency can't be overlooked. In the Burlington County region specifically, teenagers and young adults have been noted as particularly vulnerable to marijuana misuse.
Understanding the challenges that Medford, NJ, faces with substance misuse is essential for initiating strategies and programs to assist those struggling with substance use disorders. Recognition, education, and providing resources for support and treatment play a significant role in combating this serious issue.
Warning Signs of Substance Abuse
Residents of Medford, NJ, are urged to remain vigilant for signs of substance abuse in loved ones, friends, or even oneself. These signs can vary widely based on the substance being abused and the individual's personal circumstances. However, common indications may include drastic changes in behavior, neglecting responsibilities, and unexplained financial difficulties.
Specifically, some signs could be:
Consistent use of drugs or alcohol, even when it poses health problems or causes issues in personal or professional life.
Persistent desire or unsuccessful efforts to cut down or control substance use.
Sudden changes in physical appearance, such as weight loss or gain, red eyes, or poor hygiene.
Change in sleep habits or an unexplained need for money.
If you suspect a loved one may be struggling with substance abuse, it's important to approach the situation with understanding and compassion. Seek advice from professionals or support groups, many of which can be found in the Medford area.
For immediate assistance with substance abuse resources and treatment options, contact SAMHSA's National Helpline, which is a confidential, free, 24/7, 365-day-a-year treatment referral and information service for individuals and families facing mental and/or substance use disorders.
Alcohol Addiction Treatments in Medford, NJ
For people struggling with alcohol addiction in Medford, New Jersey, various treatment options can help them on their path to recovery. Depending on the severity of their addiction, patients can opt for inpatient programs, outpatient therapies, medication-assisted treatment, or join support groups.
Inpatient Treatment
In inpatient treatment or residential programs, patients live in a controlled environment where they have 24/7 access to medical support and therapeutic assistance. These programs usually integrate individual counseling, group therapy, and educational sessions about addiction and recovery.
Outpatient Treatment
Outpatient treatment programs offer the same therapies as inpatient ones but are done in a less restrictive environment. Patients attend therapy sessions during the day but return home at night. This kind of treatment is best for those with mild to moderate addiction or those transitioning from inpatient to outpatient care.
Medication-Assisted Treatment
Medication-assisted treatment involves the use of FDA-approved medications, like Disulfiram or Naltrexone, coordinated with counseling and other types of therapies. This method aims to decrease cravings and withdrawal symptoms, enabling the patient to focus on recovery.
Support Groups
Support groups like Alcoholics Anonymous offer a sense of community and an environment of shared understanding and mutual support. Regular meetings help members remain committed to their sobriety and learn coping strategies from peers who have faced similar issues.
The Recovery Village Cherry Hill at Cooper Drug & Alcohol Rehab
Your local rehab facility is the Recovery Village Cherry Hill at Cooper Drug & Alcohol Rehab. We offer inpatient drug rehab, outpatient drug rehab, and medication-assisted treatment to patients in the Medford area.
Location: 761 Cuthbert Boulevard, Cherry Hill, NJ 08002
Contact Number: (856) 890-9449
The Opioid Epidemic in Medford, NJ, and Available Addiction Treatment Options
Medford, like many other towns in N.J., has not been spared from the crippling effects of the opioid epidemic. A surge in the misuse of prescription opioid drugs, synthetic opioids, and heroin has grown enormously, leading to devastating health, social, and economic consequences. According to data released by the New Jersey Office of the Attorney General, there is a clear need for awareness and investment in treatment services.
Opioid Crisis Statistics in Medford, NJ
For further illumination, the N.J. Department of Health's Integrated Health Unit reports an increase in opioid-related deaths, hospital visits, and addiction rates.
Available Addiction Treatment Options in Medford, NJ
Recognizing the severity of the opioid crisis, the Medford community and the state of New Jersey offer a variety of resources and treatment options for individuals struggling with addiction.
Government Resources for the Opioid Epidemic
Combating the opioid epidemic calls for a concerted effort—from awareness campaigns to high-quality addiction treatment services. It's crucial that individuals suffering from opioid addiction in Medford understand these resources are available and ready to provide the necessary help.
Reach out today: You're not alone, and with the right support, recovery is possible.
At South Jersey Recovery, we are dedicated to providing the best assistance for individuals facing struggles with addiction. We are committed to fostering hope for lasting recovery for individuals in Medford, NJ.
We encourage you to call us at (856) 890-9449 and speak directly to a Recovery Advocate. Our compassionate team stands ready to guide you through this challenging journey, offering personalized care and support every step of the way.
Our closest facility is conveniently located at 761 Cuthbert Boulevard, Cherry Hill, NJ 08002. We are available to provide immediate support and the necessary guidance to navigate toward a healthy, fulfilling, substance-free life.
For more information about our services, please visit our website at www.southjerseyrecovery.com.
Questions?
Our Recovery Advocates are ready to answer your questions about addiction treatment and help you start your recovery.
Medical Disclaimer: The Recovery Village aims to improve the quality of life for people struggling with a substance use or mental health disorder with fact-based content about the nature of behavioral health conditions, treatment options and their related outcomes. We publish material that is researched, cited, edited and reviewed by licensed medical professionals. The information we provide is not intended to be a substitute for professional medical advice, diagnosis or treatment. It should not be used in place of the advice of your physician or other qualified healthcare provider.