Substance Abuse Treatment Resources & Guides in Marlton, NJ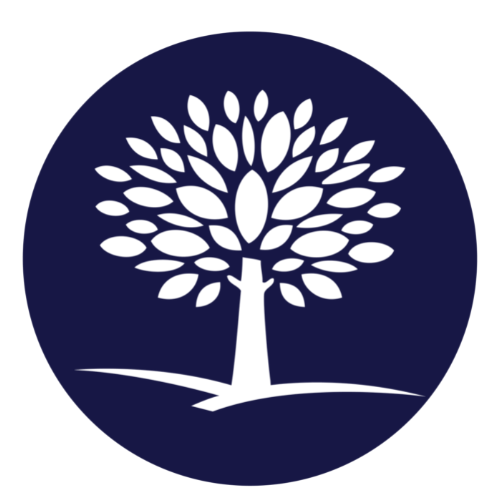 Last Updated: August 29, 2023
Editorial Policy | Research Policy
Substance Abuse Resources in Evesham (Marlton), NJ
Evesham (Marlton), NJ, like many parts of the country, is faced with challenges related to substance abuse. Indexing the essential statistics, it's evident that New Jersey has had higher rates of drug overdoses than the national average. Primarily, the misuse of opioids has significantly contributed to the rates of substance abuse in Evesham (Marlton), NJ, and broadly across New Jersey. The state has made serious efforts to provide resourceful treatments for individuals struggling with substance use disorders. Various treatment resources, including detoxification services, therapy sessions, group counseling, and medication-assisted treatment, are available to aid in recovery and combat the epidemic of abuse.
About Evesham Township (Marlton), New Jersey
Evesham Township, commonly referred to as Marlton, is an enthusiastic and welcoming township situated in Burlington County, New Jersey. The territory boasts a rich and storied history, tracing its roots back to the 17th century. While the vibe is predominantly suburban, it maintains a hint of its pastoral essence, surrounded by lush greenery and scenic landscapes. The Township is also replete with a plethora of residential amenities, from inviting parks and recreational activities to restaurants, shopping centers, and top-notch schooling facilities.
As of the 2010 United States Census, Evesham Township is populated by approximately 45,538 residents. It boasts a diverse community enriched by cultural variance and shared community spirit. Residents are known for their kindness and camaraderie, making it a great place for families to settle and grow.
Despite the various highlights that Evesham Township offers, it is also important to address the challenges faced by its community. Notably, substance abuse, predominantly opioid use, has emerged as a significant issue. The Township's robust healthcare and social support network are working tirelessly to counter these issues, providing rehabilitation services, group therapy sessions, and educational programs aimed at reducing drug dependency and fostering healthier lifestyles.
Overall, Evesham Township holds a unique blend of historical allure and modern living, offering its residents an exceptional quality of life. Concurrently, the community stands strong together, working towards enhancing the well-being and safety of its residents by actively addressing and combating substance abuse issues.
Our Closest Facility
The Recovery Village Cherry Hill at Cooper Drug & Alcohol Rehab is our closest facility for residents of Evesham (Marlton), NJ. Located only a short distance away at: 761 Cuthbert Boulevard, Cherry Hill, NJ 08002
Our facility stands as a beacon of hope for individuals seeking expert help for substance use and co-occurring mental health disorders.
We are more than just a recovery center; we are a community where healing, transformation, and lasting recovery occur. Our evidence-based treatments are complemented by holistic therapies that help individuals connect with their inner strength and initiate the recovery journey with vigor and confidence.
Choose Health. Choose Life. Choose Us.
Overview of Rehab Programs for Treating Substance Abuse near Evesham (Marlton), NJ
In the Evesham (Marlton), NJ, area, rehab programs focusing on the treatment of substance abuse are an essential resource for community members battling the effects of addiction. These comprehensive programs offer critical tools for the journey toward sobriety, treating the physical, psychological, and emotional components of addiction.
The Recovery Village Cherry Hill at Cooper Drug & Alcohol Rehab is one such facility committed to providing top-tier substance abuse treatment programs. We are conveniently located at 761 Cuthbert Boulevard, Cherry Hill, NJ 08002, which allows us to serve individuals in the Evesham (Marlton) NJ area and beyond.
Our outstanding team of professionals delivers customized care tailored to the individual needs of each client. Our scope of services includes medical detox, inpatient and outpatient programs, individual therapy, group counseling, family therapy, and aftercare planning.
By taking a holistic approach to addiction treatment, we ensure our clients receive the comprehensive care they need to achieve and maintain sobriety. In addition to addressing the physical aspects of addiction, our programs also focus on the underlying psychological and emotional factors that contribute to substance abuse. This thorough approach greatly enhances the prospects for long-term recovery.
To make our services as accessible as possible, we are available 24 hours a day, seven days a week. Our dedicated staff is always ready to provide the help needed, whether you are beginning your recovery journey or need ongoing support.
Common Co-Occurring Disorders in Evesham (Marlton), NJ
Evesham, locally known as Marlton, NJ, has witnessed a significant increase in co-occurring disorders over the years. These disorders refer to situations where a person experiences more than one mental health or addiction disorder concurrently. Understanding these co-occurring disorders is crucial for providing adequate public health services.
One of the commonly observed co-occurring disorders in Evesham is the combination of substance abuse and mental health disorders. Many residents struggle with drug addiction, such as opioids and alcohol, accompanied by mental health issues like depression or anxiety. These conditions tend to feed off each other, creating a hostile environment for the patient.
Bipolar disorder coupled with drug addiction is another common dual diagnosis. The mood swings associated with bipolar disorder can lead to self-medication through drugs, thereby leading to addiction.
Eating disorders paired with anxiety or depression are another frequently spotted issue. People struggling with bulimia or anorexia often suffer from anxiety disorders or clinical depression.
Post-traumatic stress disorder (PTSD) often co-occurs with substance abuse. Experiencing a traumatic event can lead to PTSD, and to cope with the unpleasant symptoms, individuals may resort to drugs or alcohol, which then leads to dependence.
Addressing these co-occurring disorders is essential for improving the overall health of the community. Through integrated treatment plans that prioritize mental health alongside treating addiction, it's possible to provide much-needed support for Evesham's residents facing these challenges.
Recovery Resources in Evesham (Marlton), NJ
Below is a comprehensive list of recovery resources available in Evesham (Marlton), NJ. These resources include state, local, and government organizations committed to helping individuals struggling with addiction find a path to recovery. Our closest facility, The Recovery Village Cherry Hill at Cooper Drug and Alcohol Rehab, is also included as a key resource in this locality.
State Resources
Government Resources
Substance Abuse in Evesham (Marlton), New Jersey
Evesham, also known as Marlton, is a community in New Jersey that, like many other locations worldwide, struggles with the issue of substance abuse. This issue commonly involves substances such as opioids, alcohol, marijuana, and prescription drugs. As a community, understanding the extent of substance abuse and the most commonly abused substances can be a key step toward addressing the problem.
Opioids
Given that New Jersey's opioid death rate is higher than the national average, it's no surprise that opioids are a major substance of concern in Evesham. According to the New Jersey Department of Human Services, there were approximately 3,021 opioid-related deaths in New Jersey in 2019, a stark testament to the severity of the issue.
Alcohol
Despite its legal status for those above 21, alcohol is a frequently abused substance in Evesham. The National Institute on Alcohol Abuse and Alcoholism established that around 26.45% of adults in New Jersey reported binge drinking in the past month in 2018. This problem is significant and contributes to cases of alcoholism and a variety of health-related issues in Evesham.
Marijuana
While marijuana is now legal in New Jersey for adults over 21, it still poses issues of abuse. An estimated 21.5% of New Jersey residents reported using marijuana in the past year, according to a Substance Abuse and Mental Health Services Administration (SAMSHA) report from 2018.
Prescription Drugs
Prescription drug misuse is also a pervasive issue in Evesham. The SAMHSA revealed in its 2018 survey that approximately 6% of adults in New Jersey misused prescription drugs. This issue often interplays with the opioid crisis, as many prescription drugs involved are opioids.
Tackling substance abuse in Evesham requires a concerted effort to understand the issue, encourage open conversations about substance abuse, and provide support and resources for those affected. Through community engagement and commitment, Evesham can combat substance abuse and pave the way toward a healthier community.
Warning Signs of Substance Abuse for Evesham (Marlton), NJ Residents
Substance abuse affects people across all demographics. In Evesham (Marlton), NJ, it's important to stay informed about the warning signs associated with this concern. Recognizing substance abuse can be tricky because it can manifest in various ways. However, here are some common signs that either you or a loved one might be struggling with substance use:
Changes in behavior, such as sudden lack of interest in activities.
Changes in physical appearance, like drastic weight loss or gain.
Problems at work or school, including absenteeism or decreased performance.
Mood swings, including unnaturally high periods of energy, irritability, or depression.
Withdrawal from friends and family.
Unusual need for money.
Neglect of physical health and personal hygiene.
Disregard the consequences of one's actions.
These are just a few of the early indicators. An ongoing substance abuse issue might continue to impact daily life, relationships, and personal well-being. If you're in Evesham (Marlton), NJ, and are worried about your own consumption habits or those of a loved one, don't hesitate to seek help.
Alcohol Addiction Treatments in Evesham (Marlton), NJ
Alcohol addiction is a serious problem that many individuals face. In Evesham (Marlton), NJ, there are a plethora of resources available to people seeking help for alcohol addiction. In this article, we will highlight the variety of treatments available, including methods, types of therapies, and medication-assisted treatments.
Treatment Methods
Treatment for alcohol addiction in Evesham (Marlton), NJ, often includes a combination of inpatient and outpatient treatments, individual counseling, group therapy, and medication-assisted treatments.
Inpatient Treatment
In inpatient treatment, patients live in treatment facilities for a duration – typically 30, 60, or 90 days – where they receive round-the-clock care, medical assistance, and psychological counseling. These programs help patients to focus fully on their recovery, away from the distractions and triggers of their daily lives.
Outpatient Treatment
Outpatient programs give patients the flexibility to maintain their daily responsibilities while attending treatment sessions. This form of treatment is most suitable for individuals with milder forms of alcohol addiction or those who have completed an inpatient treatment program.
Types of Therapies
Various therapeutic techniques are incorporated into alcohol addiction treatments, including Cognitive Behavioral Therapy (CBT), Dialectical Behavior Therapy (DBT), and family or couple therapy.
Cognitive Behavioral Therapy (CBT)
CBT helps individuals to identify the thought patterns that have led to their addictive behavior and teaches them how to replace these thoughts with healthier alternatives.
Dialectical Behavior Therapy (DBT)
DBT focuses on building skills such as emotional regulation, mindfulness, and distress tolerance, which can be highly beneficial for people struggling with alcohol addiction.
Medication-Assisted Treatments
Medication-assisted treatment uses FDA-approved medications in combination with counseling and behavioral therapies to provide a "whole-patient" approach to alcohol addiction treatment.
One notable facility offering these comprehensive treatment options in the Evesham (Marlton) NJ vicinity is The Recovery Village Cherry Hill at Cooper Drug & Alcohol Rehab.
The Recovery Village Cherry Hill at Cooper Drug & Alcohol Rehab
The Recovery Village Cherry Hill at Cooper Drug & Alcohol Rehab is conveniently located at 761 Cuthbert Boulevard, Cherry Hill, NJ 08002, just a short distance from Evesham (Marlton), NJ. It offers a full range of alcohol addiction treatment services in line with what we've discussed above. To learn more, you can visit our website or call us at (856) 890-9449.
The Opioid Epidemic in Evesham (Marlton), New Jersey
The opioid crisis has been a growing concern across the United States, affecting countless lives and families, particularly in places like Evesham (Marlton), NJ. The epidemic is a complicated health issue, often leading to fatal overdoses, with both legal prescription drugs and illegal narcotics being major contributors.
Opioid Crisis Statistics and Resources
According to New Jersey's Department of Human Services, there were 3,021 drug-related deaths in 2020 in New Jersey, most of which were associated with opioids. In Evesham (Marlton), the impact of the opioid crisis remains a pressing issue.
Addiction Treatment Options in Evesham, NJ
Fortunately, New Jersey provides numerous resources for substance abuse treatment and recovery. Evesham (Marlton), notably, offers diverse treatment options to address the crisis.
Residential Treatment Centers: These facilities provide 24-hour care and assistance to individuals in a proper residential setting.
Outpatient Treatment Programs: These flexible programs allow individuals to receive regular treatment while remaining engaged in their daily lives.
Medication-Assisted Treatment (MAT): MAT incorporates medications like methadone, buprenorphine, or naltrexone, along with counseling to treat substance abuse.
Government Resources
The state government provides various resources to address the opioid crisis, including:
New Jersey Division of Addiction Services: This division offers substance abuse prevention, treatment, and recovery information and services.
ReachNJ: This is a 24/7 toll-free, confidential hotline that offers access to addiction treatment services across New Jersey.
Mental Health Access Line: The state also provides mental health services to support individuals struggling with addiction.
With these services, there is hope that Evesham (Marlton), NJ, can effectively respond to the opioid crisis, enabling impacted individuals to reclaim their lives.
Reach Out for Recovery in Evesham, NJ
On the path to recovery, always remember this: You are not alone. There is tangible hope for lasting recovery here in Evesham (commonly referred to as Marlton). If you or a loved one are facing substance abuse issues or mental health struggles, swift, quality help is within your reach.
South Jersey Recovery, located conveniently nearby at 761 Cuthbert Boulevard, Cherry Hill, NJ 08002, is dedicated to providing tailored recovery plans for those in need. We work tirelessly to transform the lives of the individuals we serve, using cutting-edge methodologies that root out the deep causes of addiction and help pave the way for a healthier, happier future.
Make A Call, Save A Life
A phone call can make a world of difference. Speak to a Recovery Advocate at (856) 890-9449. This one call can guide you or a loved one toward the path of lasting recovery. Our dedicated staff is on standby, ready to provide professional, compassionate assistance, and information about our offerings, at any time. They're not just part of our team; they are a lifeline for those seeking recovery.
Questions?
Our Recovery Advocates are ready to answer your questions about addiction treatment and help you start your recovery.
Medical Disclaimer: The Recovery Village aims to improve the quality of life for people struggling with a substance use or mental health disorder with fact-based content about the nature of behavioral health conditions, treatment options and their related outcomes. We publish material that is researched, cited, edited and reviewed by licensed medical professionals. The information we provide is not intended to be a substitute for professional medical advice, diagnosis or treatment. It should not be used in place of the advice of your physician or other qualified healthcare provider.