Substance Abuse Treatment Resources & Guides in Glassboro, NJ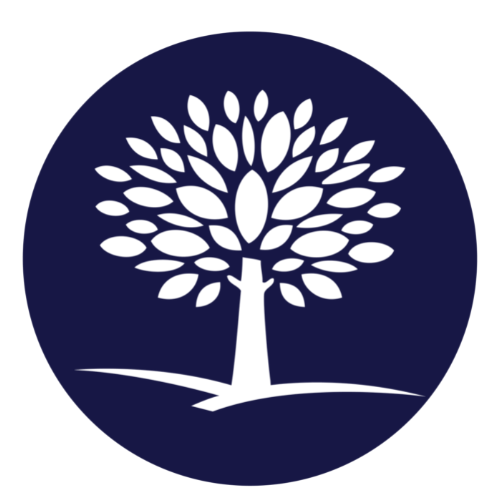 Last Updated: August 29, 2023
Editorial Policy | Research Policy
Substance Abuse Resources in Glassboro NJ
Glassboro, New Jersey, like many other regions across the nation, is working hard to combat the detrimental impacts of substance abuse. Statistics indicate that opioid abuse, in particular, has been continually escalating in the state of New Jersey. Data from the New Jersey Department of Human Services showed an increase of about 700% in the number of substance abuse treatment admissions related to prescription medication abuse from 2005 to 2016. Concurrently, alcohol and illegal drugs like cocaine and marijuana continue to be readily available and widely used, presenting significant public health challenges. Fortunately, Glassboro, NJ, and its surrounding areas offer a variety of treatment resources, including medical intervention, rehabilitation programs, and support groups. These resources are designed to assist those seeking help in overcoming addiction, providing them with the necessary tools and guiding them toward a path of recovery.
About Glassboro, New Jersey
Glassboro, situated in the heart of Gloucester County, is a vibrant city with a rich history and dynamic culture. Named after its thriving, historic glass industry, Glassboro boasts an eclectic blend of old-world charm and contemporary urban vibe.
As per the latest census data, Glassboro houses a population of over 19,000 people. A notable portion of this population includes students from Rowan University, enhancing the feel of a diverse, educated community in the city.
In spite of its warm and thriving nature, Glassboro, like many other communities, struggles with substance abuse issues. It's a challenge that affects individuals across all age groups and demographic groups. The city is actively combating this problem, with constantly updated measures and supports in place to assist those in need. Various confidential services, from helplines to community centers, provide help to those battling addiction.
The Glassboro administration collaborates with the Glassboro Substance Abuse Task Force, among other organizations, to develop effective strategies and conduct educational programs that emphasize prevention, treatment, and the importance of mental health in overall well-being.
Despite such issues, the spirit of unity and resilience in Glassboro remains undiminished. It continues to march forward while ensuring its residents have the necessary resources to overcome adversity and lead fulfilling, healthy lives.
Our Closest Facility
We are proud to introduce our nearest facility, The Recovery Village Cherry Hill, at Cooper Drug & Alcohol Rehab. Located at the heart of Cherry Hill, New Jersey, we serve those from across the region, including Glassboro, NJ, in addressing substance use and co-occurring mental health disorders.
Our address: 761 Cuthbert Boulevard, Cherry Hill, NJ 08002
You can reach us at this phone number: (856) 890-9449
Why should you choose our facility? Our center is a leading choice for individuals in and around Glassboro, NJ, who are looking for professional help to overcome substance use and manage mental health disorders. We offer personalized treatment plans conducted by a team of dedicated and experienced healthcare professionals. Our close proximity to Glassboro offers easy access to regular meetings and check-ups. This means you can work towards recovery with maximum convenience and minimal disruption to your routine. Your road to recovery starts right here at The Recovery Village Cherry Hill at Cooper Drug & Alcohol Rehab.
Overview of Rehab Programs for Treating Substance Abuse near Glassboro NJ
Substance abuse and addiction are issues that affect millions worldwide. These problems often need professional medical support and care in order to improve the patient's health and overall life. Our facility, The Recovery Village Cherry Hill at Cooper Drug & Alcohol Rehab, conveniently located near Glassboro, NJ, offers a variety of effective rehab programs tailored to suit each person's unique needs.
The Recovery Village Cherry Hill at Cooper Drug & Alcohol Rehab
We understand the complexities of addiction and the challenges faced in recovery. Our customized rehab programs are designed to help you overcome these challenges and guide you along the path to recovery. We strongly believe in empowering our patients and providing them with the necessary tools and skills to lead a healthier, substance-free life.
We are located at 761 Cuthbert Boulevard, Cherry Hill, NJ 08002, easily accessible for those in Glassboro and the surrounding areas. At The Recovery Village Cherry Hill, we focus on an integrative approach to addiction treatment, combining scientific principles with holistic therapies to enhance the recovery process.
The journey to recovery begins with a single step. We encourage you to reach out to us at (856) 890-9449 for more information about our programs.
Visit Our Website
To learn more about our services and how we can help you or your loved one, visit our website at https://www.southjerseyrecovery.com/. There, you'll find information on our treatments, meet our expert staff, and discover resources to aid you in your recovery process.
We are committed to providing the help and support necessary to overcome substance abuse — you're not alone in this fight.
Common Co-occurring Disorders in Glassboro, NJ
In the mental health field, co-occurring disorders, also known as dual diagnosis, refer to the simultaneous existence of both a mental health disorder and a substance use disorder. In Glassboro, New Jersey, there are several common co-occurring disorders.
One of the most prevalent co-occurring disorders in Glassboro is substance abuse coupled with mood disorders. Mood disorders may include conditions such as depression or bipolar disorder. Individuals with these disorders often turn to substances like drugs or alcohol as a form of self-medication, leading to a potential substance use disorder.
Another common co-occurring disorder is the combination of anxiety disorders and alcoholism. It's often observed that individuals with anxiety disorders resort to alcohol for temporary relief from their symptoms, which may spiral into alcohol addiction. It's crucial to approach this co-occurring disorder with an integrated treatment plan that addresses both issues concurrently for effective recovery.
Attention Deficit Hyperactivity Disorder (ADHD) and substance use disorders are also frequently diagnosed in Glassboro. Adolescents and adults with untreated or under-treated ADHD often use substances, including prescription medications and illicit drugs, as a method of coping with their symptoms. The use of these substances can complicate the presentation and treatment of ADHD and lead to increased impairment in life functioning.
It's critical to recognize these common co-occurring disorders to provide the right diagnosis, treatment, and support. In Glassboro, various resources and services are in place to aid individuals battling these disorders. For more information, feel free to check out the Substance Abuse and Mental Health Services Administration (SAMHSA) website, a national helpline providing treatment referral and information services for individuals facing mental and/or substance use disorders.
Recovery Resources in Glassboro, NJ
Here we offer a comprehensive list of recovery resources available in Glassboro, NJ. These resources are state, local, and government resources, as well as private facilities dedicated to helping individuals on their journey to recovery.
State, Local, and Government Resources
The Recovery Village Cherry Hill at Cooper Drug & Alcohol Rehab
As our closest facility to Glassboro, The Recovery Village Cherry Hill at Cooper Drug & Alcohol Rehab is dedicated to offering comprehensive, personalized recovery plans. We're equipped with knowledgeable professionals who can guide individuals through their journey to sobriety.
Common Substances of Abuse in Glassboro, New Jersey
One of the major challenges faced by the community in Glassboro, New Jersey, pertains to substance abuse. Though the city is home to almost 20,000 people and the prestigious Rowan University, it is not immune to the issues of drug and alcohol abuse plaguing the entire country. There are several predominant substances of abuse in Glassboro, New Jersey, which include but are not limited to alcohol, marijuana, prescription drugs, and opioids.
Alcohol
Often overlooked due to its legality and social acceptance, alcohol abuse is widespread, with harmful impacts on individuals and their families. According to the Substance Abuse and Mental Health Services Administration (SAMHSA), approximately 18% of adults in New Jersey reported binge drinking in the last month.
Marijuana
Despite marijuana legalization in the state, misuse continues to be a concern, especially among younger demographics. Based on statistics from the Advocates for Children of New Jersey, over a third of all N.J. high school seniors reported using marijuana in the last year.
Prescription Drugs
Prescription drugs, particularly benzodiazepines and prescription stimulants, are a growing concern in Glassboro, often acting as a gateway to more harmful substances. Noteworthy, the New Jersey Department of Health reported that prescription drug misuse was a factor in approximately 10% of drug fatalities in 2019.
Opioids
Opioid abuse, encompassing both prescription painkillers and illegal drugs like heroin, is a devastating issue in the region. In 2019, the New Jersey Department of Health revealed that there were a total of 2,900 suspected drug-related deaths in the state, of which the vast majority related to opioids.
Local Efforts and Resources
Glassboro and the wider state are working tirelessly to combat these issues. The Glassboro Code Blue Shelter Program offers temporary shelter to those in need, while the Municipal Drug Alliance runs preventative programs tackling substance abuse in the community. However, despite concerted efforts, substance abuse remains a significant problem that requires continued attention and resources in Glassboro and across the state. It is essential to ensure that those in need have access to resources for prevention, education, and treatment.
Warning Signs of Substance Abuse
Substance abuse is a growing concern affecting many communities, including those within Glassboro, NJ. It is crucial to understand and recognize the warning signs for early intervention. These signs might include a drastic change in behavior, an increase in risk-taking, neglect of responsibilities, problems in interpersonal relationships, health issues related to drug use, sudden financial trouble, loss of control over substance use, and a built tolerance or withdrawal symptoms when not using the substance.
Behavioral Changes
Individuals struggling with substance abuse often exhibit significant behavioral changes such as secrecy, sudden changes in social circles, and unpredictable behaviors. They may also show a loss of interest in activities that they previously enjoyed or a decline in performance at work or school.
Physical Health Issues
Long-term substance use can lead to various health issues. Noticeable weight loss or gain, neglect of personal appearance, and frequent sickness can be indicative signs. Specific drug types may also cause symptoms such as bloodshot eyes, dilated pupils, or abnormal skin color.
Psychological Indications
Substance abuse can cause various psychological changes. An individual may experience mood swings, anxiety, paranoia, or unexplained hyperactivity. Changes in personality or attitude and sudden mood swings are significant warning signs to look out for.
If you or a loved one show any of these signs, we urge you to seek help immediately. The Glassboro Office on Drug, Alcohol Education, and Allied Health provides resources for those in need of support. Remember, it's never too late to seek help.
Alcohol Addiction Treatments in Glassboro, New Jersey
Glassboro residents struggling with alcohol addiction have several treatment options available, including both inpatient and outpatient programs, therapies, counseling, and self-help groups. The choice depends on the individual's unique needs and circumstances.
Inpatient Treatment
Inpatient treatment offers a high level of care for individuals with severe alcohol addiction problems. Patients stay on campus and have 24/7 access to medical services and therapeutic support. This structure provides an alcohol-free environment that's conducive to recovery.
Outpatient Programs
Outpatient treatment plans may be ideal for individuals who have work, school, or family obligations. These treatment options provide flexibility for patients to attend treatment sessions during the day or evening while continuing with their everyday duties. Outpatient programs offer group therapy sessions, individual counseling, and medication if necessary.
Therapy and Counseling
Both individual and group counseling play a critical role in alcohol addiction recovery. Therapies such as cognitive-behavioral therapy, motivational enhancement therapy, and family therapy can help individuals understand the causes of their addiction, develop coping strategies, and improve their relationships.
Self-help Groups
Self-help groups like Alcoholics Anonymous provide much-needed support and encouragement, helping individuals maintain sobriety even after completing an official treatment program.
The Recovery Village Cherry Hill at Cooper Drug & Alcohol Rehab
Our closest facility, The Recovery Village Cherry Hill at Cooper Drug & Alcohol Rehab, offers a comprehensive suite of alcohol addiction treatment options, from medical detox to outpatient counseling. These resources provide holistic care designed to support long-term recovery and the return to a healthy, sober lifestyle.
The Recovery Village Cherry Hill at Cooper Drug & Alcohol Rehab is located at 761 Cuthbert Boulevard, Cherry Hill, NJ 08002, and can be reached at (856) 890-9449 for more information or to initiate the admissions process.
Start Your Journey Towards Recovery
Overcoming alcohol addiction begins with the first step of seeking help. For Glassboro residents, numerous help methods, strategies, and dedicated facilities like The Recovery Village Cherry Hill at Cooper Drug & Alcohol Rehab are available. With the right support and care, recovery is possible and attainable.
The Opioid Epidemic in Glassboro, NJ, and Available Addiction Treatment Options
Glassboro, a borough in Gloucester County, New Jersey, has not been immune to the nationwide opioid epidemic. Like many other areas around the country, Glassboro has seen a significant increase in opioid use and overdose deaths over the past couple of years. The local government has committed to addressing this crisis and providing help for those struggling with addiction.
The Opioid Crisis in Glassboro
Opioids are a class of drugs that include both illegal ones, such as heroin, and legal ones available by prescription, such as oxycodone, hydrocodone, codeine, and others. These drugs are highly addictive and can lead to overdoses and death. According to data from the New Jersey Department of Health, there were a significant number of opioid-related deaths and Narcan administrations (used to reverse opioid overdose) in Gloucester County in recent years.
Addiction Treatment Options in Glassboro
Recognizing the severity of the problem, Glassboro and Gloucester County offer several outreach programs and resources for those struggling with opioid addiction. Some of these include:
Government Resources for the Opioid Epidemic
At a larger level, the U.S. Department of Health and Human Services (HHS) provides an opioid resources page that offers help with prevention, treatment, and recovery and provides resources for managing pain. Furthermore, the state of New Jersey has launched ReachNJ, a 24/7 toll-free addiction hotline offering assistance to anyone suffering from addiction, as well as their families and communities.
By utilizing these local and national resources, individuals and families affected by the opioid crisis in Glassboro stand a real chance of overcoming addiction and reclaiming their lives.
Hope for Lasting Recovery in Glassboro, NJ
The road to recovery is challenging, but in Glassboro, NJ, there is hope. Our recovery center at South Jersey Recovery is dedicated to ensuring that every individual seeking help finds lasting recovery. Our success stories fill us with pride, and we wish for nothing more than to add your story to our hall of victory.
At our facility, located conveniently close to Cherry Hill, NJ, we tailor recovery plans to meet individual needs, recognizing that each journey is unique. We stand ready to provide the utmost care and guidance every step of the way.
South Jersey Recovery
Contact Number: (856) 890-9449
Website: www.southjerseyrecovery.com
Questions?
Our Recovery Advocates are ready to answer your questions about addiction treatment and help you start your recovery.
Medical Disclaimer: The Recovery Village aims to improve the quality of life for people struggling with a substance use or mental health disorder with fact-based content about the nature of behavioral health conditions, treatment options and their related outcomes. We publish material that is researched, cited, edited and reviewed by licensed medical professionals. The information we provide is not intended to be a substitute for professional medical advice, diagnosis or treatment. It should not be used in place of the advice of your physician or other qualified healthcare provider.