Substance Abuse Treatment Resources & Guides in Deptford, NJ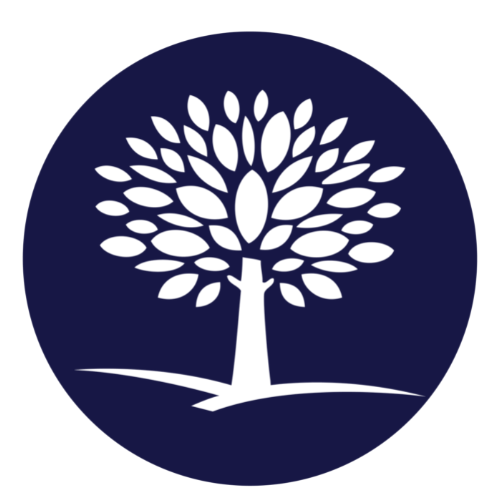 Last Updated: August 29, 2023
Editorial Policy | Research Policy
Substance Abuse Resources in Deptford, NJ
Deptford, a town in the state of New Jersey, is impacted by issues related to substance abuse like many other areas in the state and country. According to the New Jersey Department of Human Services, thousands struggle with substance use disorders statewide, affecting not just individuals but also their families and communities. Opioids, alcohol, and methamphetamine are among the most common substances abused. Thankfully, Deptford and the larger state area offer a range of resources for treatment and recovery. These resources include inpatient rehabilitation centers, outpatient clinics, detox centers, and sober living homes. They provide the necessary support and tools for individuals aiming to overcome addiction, offering a new lease on life. It's crucial that those in need are aware of these resources and can access them easily.
In Deptford, local health centers and community organizations are dedicated to providing compassionate care for those in recovery. They emphasize anonymous, no-judgment environments where individuals can feel safe seeking help. Getting and staying sober can be challenging, but these resources make the journey more achievable.
Discovering Deptford, New Jersey
Located in Gloucester County, Deptford, New Jersey, is a township brimming with history and a unique suburban charm. Known for its rich industrial roots that date back to the late 17th century, Deptford has always been a bustling hub, abuzz with life. Today, it's a vibrant community that offers a mix of quiet, residential neighborhoods and a thriving commercial scene.
The township is home to over 31,000 residents, according to the latest U.S. Census data in 2019. The population comprises diverse ethnic backgrounds, which adds to the vibrant tapestry of local culture within the community. Despite its moderate size, Deptford offers a myriad of opportunities, from recreation activities at local parks to shopping escapades at the Deptford Mall, the largest shopping center in the county.
However, like many communities around the country, Deptford has been grappling with its own share of challenges. Among these is the pervasive issue of substance abuse, which has emerged as a public health concern. The problem, particularly opioid abuse, has affected not just the health of individuals but also the social fabric of the township.
Local authorities and community groups have been actively responding to this crisis. Numerous programs and initiatives have been rolled out to combat substance abuse and promote public health. These include rehabilitation centers and community-led support groups designed to help those affected by the scourge of addiction recover and reintegrate into society.
The journey is not an easy one, but the overall spirit of Deptford remains resilient. The community continues to address these challenges head-on, working together to build a stronger, healthier, and safer Township for everyone.
Our Closest Facility
The Recovery Village Cherry Hill at Cooper Drug & Alcohol Rehab
Our foremost facility is located conveniently close to you in Cherry Hill, New Jersey. We specialize in providing help to individuals facing challenges with substance use and co-occurring mental health disorders.
Contact Information:
Address:761 Cuthbert Boulevard, Cherry Hill, NJ 08002
Phone number: (856) 890-9449
Website: www.southjerseyrecovery.com
Why Choose Us?
If you live in Deptford, NJ, and are seeking help for substance use and co-occurring mental health disorders, our facility is a prime consideration. Our proximity allows for easy accessibility and supports follow-up visits. We have a professional team that crafts personalized recovery plans according to your needs, assessing you both medically and psychologically. We are committed to providing a stable, encouraging environment where your healing is our priority, and we equip you with life skills for a successful recovery.
Overview of Rehab Programs for Treating Substance Abuse near Deptford NJ
When it comes to addressing substance abuse and addiction, appropriate treatment programs play an essential role. Near Deptford, NJ, The Recovery Village Cherry Hill at Cooper Drug & Alcohol Rehab provides comprehensive rehabilitation options designed to give patients the help they need.
Located conveniently at 761 Cuthbert Boulevard, Cherry Hill, NJ 08002, our facility offers a safe and nurturing environment in which individuals can embark on their journey toward recovery. Our treatment programs are evidence-based and are carried out by a team of licensed professionals specializing in addiction medicine.
Our services include detoxification, inpatient treatment, outpatient treatment, and aftercare planning. Each treatment strategy is tailor-made to suit the individual needs of our patients. We use a holistic approach, addressing mental, physical, and emotional health, to provide comprehensive care that promotes lasting recovery.
In our comprehensive rehab facility, we recognize that recovery from substance abuse is a personal and unique journey. It requires a patient-centered and compassionate approach. At The Recovery Village Cherry Hill at Cooper Drug & Alcohol Rehab, we uphold these values and integrate them into our care delivery.
We believe that overcoming addiction is a journey that requires continuous care and support. As such, our aftercare planning ensures that once the patients leave our care, they continue to receive the necessary support to help them maintain their sobriety and lead healthier, fulfilling lives.
To find out more about our services or for any queries, you can reach us at (856) 890-9449. Visit our website at https://www.southjerseyrecovery.com/ for detailed information about our programs and treatment approach.
Common Co-Occurring Disorders in Deptford, NJ
Co-occurring disorders, often referred to as dual diagnosis, encompasses a diverse range of mental health conditions that occur simultaneously with substance abuse disorders. In Deptford, NJ, as in many other places, certain co-occurring disorders are more prevalent. This calls for the need to understand and address these common complexities in our community.
Alcoholism and Depression are among the most common co-occurring disorders in Deptford. In many cases, individuals with depression may turn to alcohol as a means of self-medication. However, this often leads to a vicious cycle as excessive alcohol consumption exacerbates symptoms of depression.
Another common combination is Anxiety Disorders and Substance Abuse. People with anxiety disorders may misuse substances in an effort to alleviate their anxiety. This, however, only progresses to a worsened state of both anxiety and substance abuse over time.
Bipolar Disorder and Addiction is another co-occurring disorder common in Deptford. Mood swings associated with bipolar disorder often lead to substance abuse during depressive or manic episodes. The aftermath, however, is a worsening of symptoms and heightened addiction.
Understanding these co-occurring disorders is a critical step toward improving mental health and addiction services for the residents of Deptford, New Jersey. Emphasizing the importance of simultaneous treatment programs will, in turn, lead to improved recovery rates and overall community well-being.
Recovery Resources in Deptford, NJ
Find comprehensive support on your journey to recovery from the following state, local, and government resources, as well as our private facility, The Recovery Village Cherry Hill at Cooper Drug & Alcohol Rehab.
The Recovery Village Cherry Hill at Cooper Drug & Alcohol Rehab
Our closest facility:
Address: 761 Cuthbert Boulevard, Cherry Hill, NJ 08002
Contact: (856) 890-9449
Website: www.southjerseyrecovery.com
Local Government Resources
State Government Resources
Federal Recovery Resources
Common Substances of Abuse in Deptford, NJ
Substance abuse is a widespread issue affecting numerous communities across the United States, including Deptford, New Jersey. Various substances pose a significant risk and can lead to devastating health, social and economic consequences. The most commonly abused substances in Deptford, NJ, include:
Alcohol: As in the rest of the nation, alcohol misuse remains prevalent in Deptford, with substantial adverse effects on individuals, families, and communities. According to the New Jersey State Nurses Association, about 50% of adults in the state admit to drinking alcohol in the past month, which is slightly higher than the national average.
Opioids: The opioid epidemic has severely impacted New Jersey, including Deptford. The Substance Abuse and Mental Health Services Administration reported 14,872 individuals in state treatment programs for opioids in 2015, representing 10% of all admissions.
Marijuana: With the recent legalization of marijuana for adults in the state, use among adults has increased. However, this has also led to concerns about the potential for misuse and associated health risks.
Prescription Drugs: Prescription drug misuse, particularly of painkillers, sedatives, and stimulants, has been highlighted as a significant problem in New Jersey, reflecting a nationwide trend. A study by the New Jersey State Nurses Association found that 4.5% of New Jersey residents admitted to using prescription drugs non-medically in the past year.
Efforts to address substance abuse involve multifaceted approaches spurred by the local and state government, including prevention, treatment, and enforcement strategies. However, there is an ongoing need for increased awareness, resources, and support for those struggling with substance abuse and addiction. Understanding the substances most commonly misused within local communities is essential in informing these efforts and, ultimately, reducing the incidence and impact of substance abuse in Deptford and beyond.
Warning Signs of Substance Abuse
Substance abuse is a serious issue that can lead to devastating impacts on the lives of individuals and our community as a whole. It's crucial to be aware of the signs so that we can recognize them in ourselves or our loved ones and seek help when necessary. Here are some of the key warning signs of substance abuse:
Erratic Behavior: Unpredictable and extreme mood swings.
Changes in Appearance: Neglect of personal grooming or sudden weight loss or gain.
Social Isolation: Withdrawing from social activities or relationships.
Financial Problems: Unexplained disappearance of money or valuables.
Health Issues: Persistent health issues that seem unassociated with diagnosed conditions.
It's important to remember that these signs may not be apparent in every case of substance abuse, as each person's experience with addiction is unique. If you or someone you know needs help, don't hesitate to reach out to local resources. In Deptford, NJ, we have numerous addiction services available, including counseling and treatment options.
It's never too early or too late to seek help. Let's work together to fight substance abuse in our community.
Alcohol Addiction Treatments in Deptford, NJ
Alcohol addiction can be life-changing, but treatment options are readily available in and around Deptford, NJ. Evidence-based treatment methods have shown to be effective in aiding recovery and include both non-medical and medical approaches.
Non-Medical Treatments
Non-medical treatments can range from therapy sessions to lifestyle changes. This includes but is not limited to cognitive-behavioral therapy (CBT), motivational enhancement therapy (MET), and 12-step facilitation therapy.
Medical Treatments
Medical treatments can offer a more direct approach by treating the physiological aspects of the addiction. Examples include but are not limited to detoxification, regular health check-ups, and prescription medications such as Naltrexone, Acamprosate, and Disulfiram.
The Recovery Village Cherry Hill at Cooper Drug & Alcohol Rehab
If you're located in Deptford, NJ, the nearest comprehensive treatment facility is The Recovery Village Cherry Hill at Cooper Drug & Alcohol Rehab. This center provides structured treatment programs that combine both non-medical and medical approaches for substance misuse.
You can reach us at (856) 890-9449 for more information or visit 761 Cuthbert Boulevard, Cherry Hill, NJ 08002.
Understanding the Opioid Epidemic in Deptford, NJ
The opioid epidemic has been a serious public health issue across the country, and Deptford, NJ, is no exception. It has significantly impacted the lives of many individuals and families in the community. A surge in the use of prescription and non-prescription opioid drugs has exacerbated this problem over recent years. According to a study by NJ.com, Gloucester County, where Deptford is located, has had one of the highest opioid-related death rates in the state.
Government Resources Available
For those grappling with opioid addiction, several governmental resources are available:
NJ Connect for Recovery: A free, confidential helpline funded by the New Jersey government (1-855-652-3737) aimed to provide counseling and information about accessing addiction treatment services.
Centers for Disease Control and Prevention (CDC): The CDC provides resources on understanding the opioid overdosing epidemic and information on prescription opioids. Their website can be visited here.
New Jersey Department of Health (NJDOH): The NJDOH provides resources on how to access opioid reversal drugs, naloxone, and addiction treatment services in New Jersey. More information can be found on their website.
Recovering from opioid addiction is not easy, but remember, help is available. Reach out to the services and resources provided and take that first step towards healing today.
We Hope for Your Lasting Recovery
Hope is not just a word for us; we believe in transforming lives, and we place our faith in the restorative power of recovery. At South Jersey Recovery, we are dedicated to helping individuals from Deptford, NJ, and surrounding communities, overcome their challenges and embark on a path of lasting recovery.
Our team of committed Recovery Advocates develops tailor-made recovery plans to suit individual needs and is always on hand to provide support, guidance, and reassurance. We firmly believe recovery is not a journey that should be navigated alone—that's why we're here to walk with you every step of the way.
We are conveniently located at 761 Cuthbert Boulevard, Cherry Hill, NJ 08002. For questions, support, or to speak directly with one of our dedicated Recovery Advocates, please call us at (856) 890-9449.
With South Jersey Recovery, hope and lasting recovery are within your reach. Don't wait or hesitate. Call us now, and let's work together to shape a healthier, happier future.
Questions?
Our Recovery Advocates are ready to answer your questions about addiction treatment and help you start your recovery.
Medical Disclaimer: The Recovery Village aims to improve the quality of life for people struggling with a substance use or mental health disorder with fact-based content about the nature of behavioral health conditions, treatment options and their related outcomes. We publish material that is researched, cited, edited and reviewed by licensed medical professionals. The information we provide is not intended to be a substitute for professional medical advice, diagnosis or treatment. It should not be used in place of the advice of your physician or other qualified healthcare provider.