Substance Abuse Treatment Resources & Guides in Bensalem, PA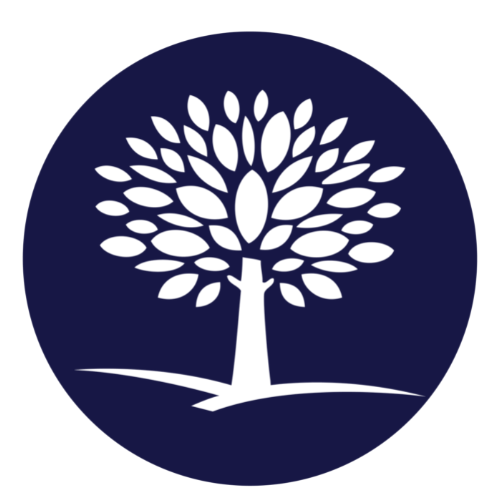 Last Updated: August 29, 2023
Editorial Policy | Research Policy
Substance Abuse Resources in Bensalem, PA
In Bensalem, PA, a growing concern is developing around substance abuse, closely mirroring trends seen across the state. Pennsylvania, including cities like Bensalem, has experienced a significant increase in drug-related overdose deaths over the years. Recent statistics suggest that Pennsylvania has one of the highest rates of drug overdose deaths in the United States, largely fueled by opioids. This unfortunate statistic underlines the serious need for high-quality, effective treatment resources in Bensalem and across the state to manage and eventually overcome this crisis.
In response to these alarming rates of substance abuse, many dedicated treatment centers and resources within Bensalem, PA, have redoubled their efforts to combat this crisis. These facilities offer a range of services, from detoxification to counseling and long-term recovery programs, to help individuals overcome their substance abuse issues. With a supportive network of health professionals, peer groups, and dedicated recovery specialists, those struggling with substance abuse in Bensalem have a multitude of resources available to them.
Those willing to take the first step towards recovery will find a supportive network in Bensalem, PA, that will help them navigate through their journey toward sobriety and a healthier future.
About Bensalem PA
Located in Bucks County, Pennsylvania, Bensalem is a vibrant town within the Philadelphia Metropolitan area. As the southernmost township in Bucks County, Bensalem offers a unique blend of suburban tranquility and urban vibrancy. Its rich history dates back to 1692, making it one of the oldest townships in Pennsylvania.
Bensalem boasts a diverse population of approximately 60,000 residents. This bustling town is known for its welcoming neighborhood vibe, a myriad of recreational activities, and highly regarded educational institutions. It prides itself on a comfortable place to live – its residents enjoy a high-quality life complete with modern amenities and a strong community spirit.
Despite these virtues, Bensalem, like many communities in the U.S., faces a growing issue with substance abuse. The opioid crisis is a particular concern, with the township being significantly affected. It has led to a rise in incidences of drug overdose and related harm, contributing to an unfortunate pattern seen across much of the country.
In response to substance abuse issues, various programs and initiatives have been implemented by the local government, non-profit organizations, and healthcare facilities. This includes the Bensalem Police Department's Bensalem Police ASSIST Initiative, designed to directly connect those struggling with addiction to treatment options in an effort to mitigate the impact of this issue on the community. Efforts to cultivate a resilient community in the face of such challenges form an important part of Bensalem's story today.
Our Closest Facility
If you are located in Bensalem, PA, and seeking help for substance use and co-occurring mental health disorders, our closest facility, The Recovery Village Cherry Hill at Cooper Drug & Alcohol Rehab, is an excellent option for you. Our facility offers individualized care and a wide variety of treatment methods, including detox, inpatient and outpatient treatment, and more.
Contact Information:
Address: 761 Cuthbert Boulevard, Cherry Hill, NJ 08002
Contact Number: (856) 890-9449
Website: www.southjerseyrecovery.com
Our proximity to Bensalem, PA, makes us an easily accessible option for immediate help. We believe that recovery is not only possible but attainable, and we are committed to providing supportive, caring service every step of the way. Don't let distance deter you from taking the first step toward recovery. Visit our facility today!
Overview of Rehab Programs for Treating Substance Abuse near Bensalem PA
At The Recovery Village Cherry Hill at Cooper Drug & Alcohol Rehab, we recognize the importance of providing comprehensive and tailored rehabilitation programs for those struggling with substance abuse. Located near Bensalem, Pennsylvania, our facility is committed to serving the local community with high-quality, compassionate, and effective substance abuse treatment options.
The Recovery Village Cherry Hill at Cooper Drug & Alcohol Rehab
Our facility offers a wide array of treatment programs designed to meet the diverse needs of our patients. Whether you are grappling with an addiction to alcohol, opioids, or other substances, our multidisciplinary team of professionals is equipped to guide you on your journey toward recovery.
We provide a continuum of care that includes detox, inpatient rehabilitation, outpatient programs, and sober living options. Each of these stages is critical for recovery and is designed with the highest standards of medical and psychological care in mind.
Co-Occurring Disorders in Bensalem PA
Co-occurring disorders, also known as dual diagnosis, refer to the simultaneous existence of a mental health disorder like anxiety or depression with a substance abuse problem. In Bensalem, Pennsylvania, individuals grapple with the same problems. Proper awareness and understanding of the issue are instrumental for effective treatment and support.
Depression and alcoholism are, unfortunately, a common pair. Depression creates feelings of sadness, hopelessness, and a lack of interest in activities once enjoyed. To cope with these feelings, some individuals in Bensalem turn to alcohol or drugs, leading to substance abuse. This results in a vicious cycle, with abuse further exacerbating depressive episodes.
Another combination frequently seen is anxiety disorders and benzodiazepine abuse. Benzodiazepines are often prescribed to manage anxiety, providing short-term relief. However, long-term dependency can lead to addiction, creating a dual-diagnosis scenario.
The marriage of substance abuse and bipolar disorder is not uncommon. Individuals with untreated bipolar disorder may use illicit substances to self-medicate during manic or depressive phases.
Co-occurring disorders in Bensalem are a significant public health concern. Thus, awareness and understanding of these disorders are essential for providing appropriate treatment and supporting those struggling with their mental health.
Recovery Resources in Bensalem, PA
The Recovery Village Cherry Hill at Cooper Drug & Alcohol Rehab
Our nearest facility to Bensalem, PA, is proud to provide comprehensive care for those struggling with substance use disorders.
State Resources
The state of Pennsylvania offers several resources to aid individuals in recovery.
Local Bensalem Resources
In addition to state resources, Bensalem offers local services to support recovery efforts.
Government Resources
The federal government also offers a range of resources for patients and their families.
Substances of Abuse in Bensalem, PA
In Bensalem, Pennsylvania, a small city located in Bucks County, the struggle with substance abuse parallels the situation nationwide. The common substances of abuse in this region include alcohol, prescription drugs, opioids, and methamphetamine. The unabated abuse of these substances continues to have damaging ripple effects on families and communities.
Alcohol
As in many other settings, alcohol remains one of the most abused substances in Bensalem, PA. According to the Pennsylvania Department of Health, approximately 18% of Bucks County adults reported binge or heavy drinking in the past 30 days in 2019, a figure slightly above the state average.
Prescription Drugs
Due to their wide accessibility and utility in medical care, prescription drugs have also become a common substance of abuse in Bensalem. Many prescription drug abuse instances involve painkillers, sedatives, and stimulants.
Opioids
In Pennsylvania, the opioid crisis continues to claim lives at an alarming rate. In 2020, Bucks County saw a 34% rise in drug-related overdoses, most of which were linked to opioids. Bensalem, as the most populated township in Bucks County, has not escaped this crisis.
Methamphetamines
Methamphetamine use in Bensalem has also seen an uptick over the years. The Philadelphia Inquirer reports that the meth crisis, driven by the low cost and high potency of the drug, has been likened to a 'second wave' of the opioid crisis.
Silently, substance abuse continues to ravage Bensalem, PA. However, concerted efforts from various stakeholders, including health professionals, law enforcement, and community organizations, remain focused on combating this problem and offering needed help to affected individuals and families.
Warning Signs of Substance Abuse: A Guide for Bensalem, PA Residents
Substance abuse can have devastating effects on the lives of both the individual battling addiction and those close to them. Being familiar with the warning signs of substance abuse can be crucial in taking the early steps toward helping someone who is struggling. These signs can vary greatly from person to person, but common patterns often emerge.
One pivotal sign of substance abuse is the individual's alteration in behavior. If a person begins isolating themselves, losing interest in activities they once enjoyed, or missing important obligations, it could be a sign of substance abuse. An unexplained or drastic change in physical appearance can also be an indicator.
Another critical sign relates to any changes in health and overall vitality. Frequent illnesses, sustained injuries, dramatic changes in weight, and lack of maintenance in personal hygiene are often signs of drug or alcohol abuse. Mental health symptoms such as anxiety, depression, mood swings, or irritability can also be associated with substance abuse.
Additionally, trouble in school or work, financial issues, or legal troubles can also be indicators. If a person begins to have frequent poor academic or work performance, constantly borrowing money or has unexplained expenses, it might be a consequence of a struggle with substance abuse.
If you notice these signs in a friend, family member, or even yourself, it is crucial to seek help. The SAMHSA's National Helpline is available 24/7, 365 days a year, for individuals and family members facing mental and/or substance use disorders. This service provides referrals to local treatment facilities, support groups, and community-based organizations.
You are not alone, and help is just a phone call away. Remember, acknowledging the problem is the first step to recovery.
Alcohol Addiction Treatments in Bensalem, PA
Alcohol addiction can have devastating consequences on the individual and their loved ones. However, it is a treatable condition, and numerous resources are available in and around Bensalem, Pennsylvania, to help individuals seek the necessary treatment.
Alcohol addiction treatment often involves a combination of medication, counseling, behavioral therapies, and support groups. The specific combination of treatments may vary depending on the individual's unique needs and circumstances. The primary treatments for alcohol addiction can include:
Detoxification: The process of eliminating alcohol from the system, usually under medical supervision, to manage withdrawal symptoms.
Medications: Certain drugs can be used to help reduce cravings for alcohol, manage withdrawal symptoms, or treat co-occurring mental health conditions.
Behavioral Therapies: Therapeutic approaches like cognitive-behavioral therapy (CBT), motivational interviewing (MI), or dialectical behavior therapy (DBT) can help individuals change behaviors related to alcohol use.
Counseling and Support Groups: Regular counseling sessions and participation in support groups can provide essential emotional support and strategies for maintaining sobriety.
In addition to these general treatment modalities, there are also specialized treatment programs available, such as programs for adolescents, women, men, and dual-diagnosis patients.
The Recovery Village Cherry Hill at Cooper Drug & Alcohol Rehab
One nearby option for alcohol addiction treatment is The Recovery Village Cherry Hill at Cooper Drug & Alcohol Rehab, located at 761 Cuthbert Boulevard, Cherry Hill, NJ 08002. This facility offers a comprehensive array of treatments and services to help individuals regain their health and well-being.
Features of our treatment program include:
Medical detox
Residential treatment
Partial hospitalization
Outpatient treatment
Aftercare and sober living
To learn more about The Recovery Village Cherry Hill at Cooper Drug & Alcohol Rehab and our services, please call us at (856) 890-9449.
The Opioid Epidemic in Bensalem, PA
Bensalem, located in Bucks County, Pennsylvania, is unfortunately not immune to the opioid epidemic sweeping across the nation. The local authorities and the medical community have identified the misuse of opioid prescriptions and illicit drugs like heroin as a significant public health concern.
Opioid Statistics in Bensalem, PA
The OverdoseFreePA website, which tracks drug overdose information state-wide, shows that Bucks County experienced a high number of overdose deaths from opioids. This situation is seen even more critical considering Bensalem's population size.
Local Response to the Opioid Epidemic
In response to the crisis, the Bucks County Government and the Bensalem Township have implemented several measures focusing on prevention, treatment, and law enforcement. They include initiatives like Bensalem's Police Department's "Push out the Pusher" program, designed to prompt citizens to report drug activity in their neighborhood.
Addiction Treatment Options in Bensalem, PA
Various local and federal government-funded programs offer assistance to those struggling with opioid addiction. Here are some notable ones in Bensalem:
Bucks County Drug and Alcohol Commission, Inc.: This offers a comprehensive range of treatment services, from outpatient to residential options (Source).
PA Get Help Now: A toll-free hotline (1-800-662-HELP) run by the Department of Drug and Alcohol Programs and offers immediate assistance for substance use disorders (Source).
Substance Abuse and Mental Health Services Administration (SAMHSA): This federal agency provides an online treatment service locator, which can be used to find local treatment facilities (Source).
Private healthcare facilities also provide treatment services ranging from detoxification to counseling.
What Can the Public Do?
Public awareness and understanding play an essential role in stemming the opioid epidemic. The local communities can attend drug take-back events, report suspicious activity, and, most importantly, show support to those facing addiction.
With combined efforts from the government, medical community, and citizens, we can hope to see a decrease in the devastating impact of the opioid crisis in Bensalem, PA.
A New Beginning in Recovery
There exists a glimmer of hope for individuals battling addiction in Bensalem, PA. We at South Jersey Recovery believe in the possibility of lasting recovery and are dedicated to helping you take this transformative step. Facing substance abuse can be challenging, but there is help waiting for you at our facility.
Your Recovery Journey Starts Now
Speak to a Recovery Advocate at our facility who is there to guide you toward a life free of addiction. This person is readily available to answer all your questions, explore treatment options and provide professional support essential for maintaining long-term recovery.
Our Closest Facility
Our closest facility is conveniently located just a short distance away in Cherry Hill, NJ. This location gives us the unique ability to serve the individuals in Bensalem, PA, with the best possible care. Our facility details are as follows: South Jersey Recovery,
761 Cuthbert Boulevard,
Cherry Hill, NJ 08002
Contact number: (856) 890-9449
Reach Out Today
We encourage you to call and take the first step toward healing. Don't let another moment pass; take action today. Every new day brings a chance for a new beginning. Together, we can help you find lasting recovery. You're never alone in this fight. Get in touch with a Recovery Advocate at South Jersey Recovery.
Questions?
Our Recovery Advocates are ready to answer your questions about addiction treatment and help you start your recovery.
Medical Disclaimer: The Recovery Village aims to improve the quality of life for people struggling with a substance use or mental health disorder with fact-based content about the nature of behavioral health conditions, treatment options and their related outcomes. We publish material that is researched, cited, edited and reviewed by licensed medical professionals. The information we provide is not intended to be a substitute for professional medical advice, diagnosis or treatment. It should not be used in place of the advice of your physician or other qualified healthcare provider.