Best Alcohol & Drug Treatments & Resources in Yardley, PA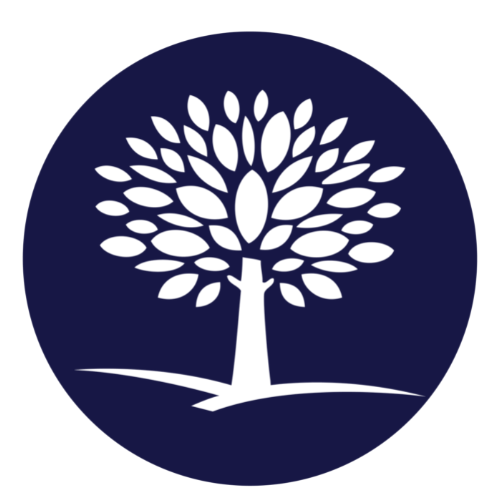 Last Updated: August 29, 2023
Editorial Policy | Research Policy
Substance Abuse Resources in Yardley, Pennsylvania
Yardley, Pennsylvania, nestled along the Delaware River and steeped in a rich tapestry of history, is a charming borough in Bucks County. Founded in 1682 by William Penn, the pastoral beauty and quaint styles of architecture give the city a unique, timeless vibe. With antique shops, cozy restaurants, and inviting parks, Yardley offers a perfect blend of modern comforts and old-world charm.
As of the 2010 census, Yardley had a population of approximately 2,434. The number has slightly increased over the past decade, leading to a vibrant, diverse community that blends different cultures and lifestyles seamlessly. Despite its size, the city hosts an array of events yearly, knitting the community closer and enhancing its uniqueness while fostering a supportive environment.
Nevertheless, like many other cities across the nation, Yardley has not been immune to the ravages of substance abuse. Over recent years, the community has grappled with increasing cases of alcohol, opioid, and other drug misuse. This growing challenge has repercussions that transcend the individual, affecting families and the community at large. It has symptomatic implications on public safety and health, with spikes in petty crime rates and strain on local health facilities.
Fortunately, the borough's leadership and community have shown a commendable resolve in confronting this issue head-on. Numerous initiatives, such as public awareness campaigns, rehabilitation programs, and law enforcement strategies, are actively in place to curb substance abuse. Yardley is a town that tackles its challenges together, enhancing the safety and well-being of its residents.
Our Closest Facility
We are proud to introduce you to our closest facility, The Recovery Village Cherry Hill at Cooper Drug & Alcohol Rehab. For residents in Yardley, PA, seeking help for substance use and co-occurring mental health disorders, our center is the right place for treatment.
Located at: 761 Cuthbert Boulevard, Cherry Hill, NJ 08002
You can reach us directly at (856) 890-9449.
Why Choose Us?
We understand that the decision to seek help is a big step towards recovery. The Recovery Village Cherry Hill at Cooper Drug & Alcohol Rehab is an excellent choice for individuals in Yardley, PA, because we offer specialized, comprehensive treatments for substance use and co-occurring mental health disorders. Our dedicated team of professionals provides personalized care to ensure you get the help you need in a safe, supportive environment.
We are committed to helping our clients achieve their recovery goals and lead healthier, happier lives. Start your journey towards recovery now with The Recovery Village Cherry Hill at Cooper Drug & Alcohol Rehab.
Overview of Rehab Programs for Treating Substance Abuse near Yardley PA
If you or a loved one is struggling with substance abuse and looking for dedicated, comprehensive treatment within reach, The Recovery Village Cherry Hill at Cooper Drug & Alcohol Rehab is your ideal destination. Our center, close to Yardley, PA, provides a range of carefully tailored drug and alcohol rehab programs designed to tackle substance abuse problems at their root and facilitate lasting recovery.
At our facility, we believe in a holistic approach to treatment, offering a seamless blend of traditional clinical therapies and constructive wellness activities. Our treatment plans are individualized, responding to the unique needs of each client and comprehensively addressing both the physical and psychological aspects of addiction. Our experienced, compassionate staff will guide and support you at every stage of your recovery journey.
Located at 761 Cuthbert Boulevard, Cherry Hill, NJ 08002, The Recovery Village Cherry Hill at Cooper Drug & Alcohol Rehab is an accessible option for individuals and families in Yardley, PA. If you have any questions, need support to make the right decision, or you're ready to start your recovery journey, please feel free to reach out to us at (856) 890-9449.
We are committed to helping our clients rediscover themselves and rebuilding their lives that are free from the chains of substance abuse.
Common Co-Occurring Disorders in Yardley, PA
In Yardley, PA, like in most other parts of the world, co-occurring disorders, also known as dual diagnoses, are a common occurrence. Co-occurring disorders refer to the simultaneous presence of a mental health disorder and a substance use disorder. When both these conditions occur together, they can create a complex, challenging health situation that requires integrated and comprehensive treatment.
The most common co-occurring disorders seen in Yardley, PA, include a combination of depression, anxiety disorders, and substance use disorders. It is crucial to understand these common pairs for timely diagnosis and effective intervention.
Depression and Substance Use Disorder
Depression and substance use disorders are a frequently seen co-occurring pair. Individuals with depression may fall into substance use as a form of self-medication. On the other hand, prolonged substance use can lead to depressive symptoms due to its direct neurochemical effects and the associated physical, social, and legal troubles.
Anxiety Disorders and Substance Use Disorder
Just like depression, individuals with anxiety disorders might resort to substance use to manage their symptoms. Substances like alcohol, tobacco, and marijuana are commonly used for their short-term anxiety-reducing effects. However, the long-term use of these substances can lead to addiction and exacerbate mental health problems.
Proper treatment and intervention exist for co-occurring disorders. Integrated treatment, which tackles both disorders together, has been shown to be the most effective method. It's significant to understand these common disorders and to remember that help is available. If you or loved ones in Yardley, PA, are experiencing these symptoms, reach out to a Pennsylvania mental health service right away.
Recovery Resources in Yardley, PA
We understand that overcoming addiction can be an immense challenge, which is why we've compiled a list of recovery resources available to you at both a local, state, and governmental level. Support is always within your reach.
The Recovery Village Cherry Hill at Cooper Drug & Alcohol Rehab: Our closest facility to you, the Recovery Village, offers comprehensive treatment programs guided by skilled professionals.
Pennsylvania Department of Drug and Alcohol Programs: The Pennsylvania Department of Drug and Alcohol Programs offers a statewide support system for anyone affected by addiction. Website: Visit PA DDAP
Substance Abuse and Mental Health Services Administration (SAMHSA): SAMHSA, a branch of the U.S. Department of Health and Human Services, provides free and confidential information about mental and/or substance use disorders, prevention, treatment, and recovery referrals. Helpline: 1-800-662-HELP (4357)
Yardley Borough Police Department: The local police department in Yardley, PA, can facilitate connections with community support programs for those struggling with addiction. Contact Number: (215) 493-2782
Substance Abuse in Yardley, PA: A Closer Look
As in many parts of the United States, substance abuse remains a significant issue in Yardley, Pennsylvania, located in Bucks County. Various types of substances are commonly abused, including illicit drugs, prescription medications, alcohol, and, increasingly, synthetic drugs.
Bucks County, including Yardley, has been battling the worsening opioid crisis over recent years. In Pennsylvania, over 4,400 overdose deaths involving opioids in 2018—a rate of 36.1 deaths per 100,000 persons, which is significantly higher than the national average of 21.6 deaths per 100,000.
Alcohol abuse is also a perennial problem. The Pennsylvania statewide rate of alcohol-induced deaths was 8.9 per 100,000 population in 2017, as per the Centers for Disease Control and Prevention (CDC).
Trends in Substance Abuse
Prescription drug misuse is a growing issue, particularly the abuse of opioids, stimulants, sedatives, and tranquilizers. According to a Substance Abuse and Mental Health Services Administration (SAMHSA) report, an estimated 4.1% of Pennsylvania residents misused prescription drugs in 2018.
Additionally, synthetic drugs, such as synthetic cannabinoids, synthetic cathinone (bath salts), and novel psychoactive substances (NPS), are becoming more prevalent in Pennsylvania, including Bucks County. These synthetic drugs can be more deceptively dangerous because they are often marketed as safe, natural, and legal alternatives to traditional drugs.
The fight against substance abuse in Yardley and the larger Pennsylvania area is ongoing, with efforts at the local and state levels to grapple with the issue. This includes rehabilitation centers, public awareness campaigns, law enforcement, and public policy initiatives.
Warning Signs of Substance Abuse for Yardley, PA Residents
The following are key signs indicating you or a loved one may be struggling with substance abuse:
Sudden changes in behavior or mood swings.
Inability to manage responsibilities at work, school, or home.
Significant weight loss or gain.
New or increased incidences of health-related issues.
Secrecy or deceptive behavior about whereabouts or activities.
Legal issues or troubles with law enforcement.
Substantial shifts in sleep patterns – either too much or too little.
Increased tolerance requires more of the substance to feel the same effects.
Withdrawal symptoms when not using the substance, such as shakiness, insomnia, or irritability.
If you witness any of these warning signs, it may indicate a substance abuse problem. It's important to not ignore these signs and seek help promptly. Remember, acknowledging the problem is the first step to recovery.
Residents of Yardley, PA, can find helpful resources on addiction treatment through the SAMHSA national helpline or the National Institute on Drug Abuse. You are not alone in this journey, and there are qualified professionals ready and willing to provide the support you need.
Alcohol Addiction Treatments in Yardley, PA
In the pursuit of sobriety from alcohol addiction in Yardley, PA, you have several treatment options. They mainly include detox, residential and outpatient treatment programs, individual and group support, and medications. The specific treatment plan can be personalized to suit each individual's unique circumstances.
Detox
Detox is the primary stage of alcohol addiction treatment. This process encompasses the safe elimination of alcohol from your body, usually under the supervision of medical professionals. It helps in managing and alleviating withdrawal symptoms that occur after cessation of alcohol use.
Residential Treatment
Residential treatment programs, also known as inpatient treatment, involve patients living full-time at a treatment facility while receiving around-the-clock medical supervision and therapeutic support. These programs typically last from 30 to 90 days, though they can be extended if necessary.
Outpatient Treatment
Outpatient treatment can be suitable for individuals who cannot take the time away from their daily lives or for those in the later stages of recovery. These programs set up regular therapy sessions on a weekly basis, allowing patients to continue their regular daily life with support and guidance.
Therapies and Support Groups
Both individual therapy and group counseling are key components of treatment, involving approaches such as Cognitive Behavioral Therapy (CBT), family therapy, and motivational interviewing. Participation in support groups such as Alcoholics Anonymous (A.A.) can also be beneficial, fostering a sense of community, understanding, and shared experience.
Medication
In some cases, medication may be prescribed to help with withdrawal symptoms, reduce cravings for alcohol, or treat concurrent mental health issues such as depression or anxiety.
The Recovery Village Cherry Hill at Cooper Drug & Alcohol Rehab
The Recovery Village Cherry Hill at Cooper Drug & Alcohol Rehab is a notable facility located near Yardley, PA, that offers a range of treatment services.
Address: 761 Cuthbert Boulevard, Cherry Hill, NJ 08002
Contact Number: (856) 890-9449
For more information, visit our Website.
Through a comprehensive approach to alcohol addiction treatment, The Recovery Village aids individuals on their journey to recovery, helping them to regain their health and rebuild their lives.
The Opioid Epidemic in Yardley, PA, and Available Addiction Treatment Options
Like many communities across the United States, Yardley, Pennsylvania, has not been spared from the devastating effects of the opioid crisis. This health crisis has a massive impact that spans nearly every segment of society, with a tragic increase in drug overdose rates over the past decade.
Opioid Epidemic Overview
According to the Pennsylvania Department of Health, the opioid crisis is a severe public health issue, claiming the lives of numerous Pennsylvanians. In 2020, the Department of Drug and Alcohol Programs reported staggering figures of drug-related overdoses, with a significant percentage involving opioids.
Government Resources
The government also provides resources to tackle the opioid menace. The U.S. Department of Health and Human Services and The Substance Abuse and Mental Health Services Administration offer grants and aid for opioid treatment programs.
Moreover, the state government, through the Pennsylvania Department of Drug and Alcohol Programs, provides resources such as treatment funding, prevention programs, and public education about drug misuse.
In conclusion, while the opioid crisis is a massive challenge, considerable measures are being taken to combat it. The various treatment options and resources illustrate a collective effort towards a solution for those affected in Yardley, PA.
Each journey is unique and, at times, daunting. However, there is a beacon of hope for lasting recovery in Yardley, PA. Regardless of where you are on your recovery path, we at South Jersey Recovery are here with unwavering support to help guide you toward the victory of sobriety.
You don't have to navigate this path alone. We encourage you to reach out to us and speak with one of our caring Recovery Advocates, who are standing by to help you find lasting recovery. Get the answers you need, the guidance you seek, and the encouragement you deserve to regain control of your life.
Contact Us Today
Questions?
Our Recovery Advocates are ready to answer your questions about addiction treatment and help you start your recovery.
Medical Disclaimer: The Recovery Village aims to improve the quality of life for people struggling with a substance use or mental health disorder with fact-based content about the nature of behavioral health conditions, treatment options and their related outcomes. We publish material that is researched, cited, edited and reviewed by licensed medical professionals. The information we provide is not intended to be a substitute for professional medical advice, diagnosis or treatment. It should not be used in place of the advice of your physician or other qualified healthcare provider.