Best Alcohol & Drug Treatments & Resources in Pennsauken, NJ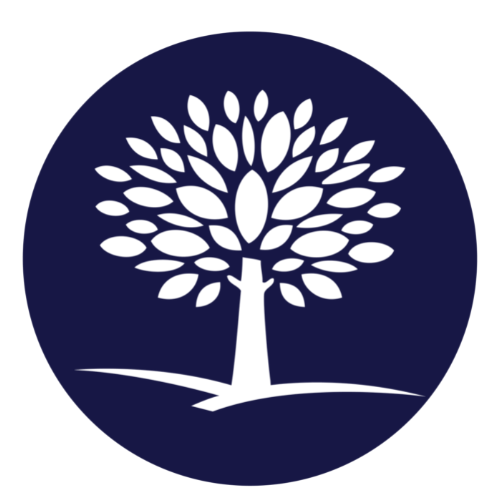 Last Updated: August 29, 2023
Editorial Policy | Research Policy
Substance Abuse Resources in Pennsauken, New Jersey
Pennsauken, a small yet vibrant township located in New Jersey, is unfortunately not immune to the substance abuse challenges facing many American communities. The State of New Jersey itself has a higher than national average drug overdose mortality rate, illustrating the acute need for effective substance abuse treatments and resources. Pennsauken, as part of this state, shares in this concern and has taken action to provide its residents with reliable treatment solutions.
Various treatment and rehabilitation centers are operating within and around Pennsauken, offering a range of services, from intervention to residential treatment. Support groups and counseling services are also available to help those struggling with addiction and their families. New Jersey, as a whole, has invested significant resources in ensuring accessible and quality substance abuse treatment services for all its citizens.
It's worth remembering that recovery from substance use disorder is a journey, and the right support can make all the difference. If you or someone you know in Pennsauken is facing substance abuse, know that help is available and effective treatment is possible.
About Pennsauken, New Jersey
Pennsauken Township is a picturesque community nestled in the heart of Camden County, New Jersey. With a diverse mix of residential areas, commercial businesses, and industrial complexes, Pennsauken has a unique cultural and economic vitality that attracts residents from all walks of life. The township's rich history, which traces back to the Lenni-Lenape tribe and Quaker settlers, enhances its charm and appeal.
As of the 2010 United States Census, Pennsauken was home to approximately 35,885 people. The town is known for its strong community spirit, with a multitude of local events and activities held throughout the year. Its strategic location, being close to major highways and cities like Philadelphia, makes it a prime spot for businesses and residents alike.
Despite its myriad of attractive qualities, Pennsauken Township is not immune to the societal issues that plague many American communities. One such issue is substance abuse. Pennsauken, like many towns and cities across the nation, has felt the significant impacts of the opioid crisis.
Data from the New Jersey Department of Human Services indicates an increased need for substance abuse treatment services in Camden County, which includes Pennsauken. Alcohol remains the most commonly abused substance in the county, although heroin and prescription opioid misuse continue to escalate. The local government is working tirelessly, alongside private and nonprofit organizations, to initiate programs aimed at prevention, treatment, and recovery.
With a comprehensive approach that includes increased education, better access to treatment, and resources for those in recovery, Pennsauken strives to restore the health and well-being of affected individuals and the community as a whole. The collective efforts of the community showcase the resilience and compassion of the people, emblematic of the true spirit of Pennsauken.
Why Choose Us?
If you're in Pennsauken, NJ, and seeking assistance for substance use and co-occurring mental health disorders, our center is a viable option for you. Our proximity allows for easy access and constant support from family and friends, a crucial part of the recovery process.
Our professional team has the ability to handle dual diagnosis, and our programs are designed to address individual needs. We believe in not just treating the addiction but also in supporting our clients through the journey toward a healthier, happier life.
Overview of Rehab Programs for Treating Substance Abuse near Pennsauken, NJ
Recovery from substance abuse is a journey that often requires professional help to navigate effectively. The right rehab program can be instrumental in providing the platform for long-term recovery. In the immediate vicinity of Pennsauken, NJ, we have the honor of serving the community with our rehab programs at The Recovery Village Cherry Hill at Cooper Drug & Alcohol Rehab.
At our location, we offer various types of treatment programs personalized to meet the unique needs of each patient. Our rehab programs use a combination of therapeutic methods, including individual therapy, group therapy, family therapy, and recreational therapy, among others.
The Recovery Village Cherry Hill at Cooper Drug & Alcohol Rehab
We are conveniently located for residents of Pennsauken, NJ, and the surrounding area. Our address is 761 Cuthbert Boulevard, Cherry Hill, NJ, 08002. We are committed to providing high-quality, comprehensive addiction treatment to all our patients.
Offering a wide range of services, including inpatient rehab, partial hospitalization programs, intensive outpatient programs, and outpatient programs, our facility is equipped to cater to a variety of needs when it comes to addiction recovery. We strive to break down the barriers to recovery and adapt to meet the unique needs of each patient in an inclusive and supportive environment.
To get started on your path to recovery, contact us at (856) 890-9449. Further details about our rehab programs can be found on our website at www.southjerseyrecovery.com.
Common Co-occurring Disorders in Pennsauken, NJ
Co-occurring disorders, also referred to as dual diagnosis, is when an individual struggles with both mental health disorders and substance abuse. In Pennsauken, NJ, there are specific co-occurring disorders that often present.
Depression and Alcoholism: Depression is a prevalent mental health disorder, and it often co-occurs with alcoholism. People with depression might use alcohol as a form of self-medication, which can lead to dependency and addiction.
Anxiety and Drug Use: Anxiety disorders can lead individuals to use drugs as a coping mechanism. This concurrently increases the risk of substance abuse and addiction.
Bipolar Disorder and Substance Abuse: Individuals with bipolar disorder are at a high risk of substance abuse. This is mainly because some might use substances to manage the intense mood swings associated with this disorder.
Schizophrenia and Drug Abuse: Schizophrenia often co-occurs with drug abuse. This is speculated to result from attempts to self-medicate or alleviate symptoms of the mental health disorder.
Recovery Resources in Pennsauken, NJ
Whether you're recovering from a substance use disorder or mental health condition, help is nearby in the Pennsauken, NJ area. Below you'll find a list of important recovery services from state, local, and government resources, as well as our closest facility, The Recovery Village Cherry Hill at Cooper Drug & Alcohol Rehab.
The Recovery Village Cherry Hill at Cooper Drug & Alcohol Rehab
Our premier facility offers a diverse range of therapeutic services, from detox to residential treatment and beyond. For more information, don't hesitate to reach out or pay us a visit:
Address: 761 Cuthbert Boulevard, Cherry Hill, NJ 08002
Contact Number: (856) 890-9449
Government Resources
State & Local Resources
Please remember that recovery is a process, and it's okay to seek help. Utilize these resources and reach out to professionals who can assist you on your recovery journey.
Substance Abuse in Pennsauken, New Jersey: An Underlying Issue
Pennsauken Township, situated in Camden County, New Jersey, is no stranger to the nationwide drug and substance abuse epidemic. The common substances of abuse in this area include alcohol, opioids, heroin, and marijuana. While these substances remain universally problematic, each has distinctive impacts and statistics associated with their use and misuse within the local community.
Alcohol
Alcohol is arguably the most commonly used and abused substance not only in Pennsauken but also across the state of New Jersey. According to the New Jersey Department of Human Services, in 2019, alcohol accounted for approximately 26% of all substance abuse treatment admissions in Camden County.
Opioids
Opioid abuse, characterized by misuse of prescription painkillers and illicit drugs like heroin, remains a central issue within the municipality. As per the New Jersey Department of Health's 2018 data, Camden County had an opioid prescription rate of 46.6 per 100 residents, with a significant number of these recipients potentially vulnerable to addiction.
Heroin
The ongoing opioid crisis in New Jersey has resulted in a domino effect, leading many opioid users to heroin due to its cheaper cost and easier accessibility. As stated in the 2019 Camden County Substance Abuse Overview, heroin accounted for around 48% of the admissions to substance misuse treatment facilities.
Marijuana
The use of marijuana, while legal in certain contexts, can still hold the potential for abuse and addiction. According to the N.J. Department of Human Services, marijuana was responsible for about 11% of substance abuse treatment admissions in Camden County.
Addressing substance abuse in Pennsauken and throughout New Jersey is a pressing public health concern. Continued public education, support, and preventive measures will be instrumental in combating these issues and promoting healthier communities.
Warning Signs of Substance Abuse in Pennsauken, NJ
Substance abuse is a serious issue that can affect any community, including ours, here in Pennsauken, NJ. Being aware of key indicators can help you identify if a loved one is struggling with this issue, allowing for early intervention and support. Please consider the following warning signs:
Behavioral changes: This includes sudden mood swings, unexplained hyperactivity or agitation, withdrawal from responsibilities, and impaired coordination.
Changes in social interactions: You might notice the individual withdrawing from their regular social activities, dealing with legal issues frequently, or consistently keeping the company of others who use substances.
Health issues: Rapid weight loss or gain, frequent nosebleeds, unexplained bruises or infections, poor physical appearance, and personal hygiene could also indicate substance misuse.
Financial problems: Struggling with money, frequently asking for loans, or having a sudden need for money might be a red flag.
If you recognize the above signs in someone you care about, it's essential to act right away. The road to recovery often begins with a conversation. Let them know that you're there to support them and encourage them to seek help. There are numerous resources available locally that provide information, counseling, and treatment options. We have a list of substance abuse resources here on Pennsauken NJ's official website for your reference.
Alcohol Addiction Treatments Available in Pennsauken, NJ
In Pennsauken, NJ, and the surrounding regions, numerous options exist for individuals seeking help with alcohol addiction. These treatments vary in setting, from inpatient to outpatient, and in approach, from medical detoxification to psychotherapy. Yet, the ultimate goal is always the same – to help individuals overcome addiction and lead healthier, more fulfilling lives.
Outpatient Treatments
Outpatient treatments generally incorporate therapy sessions, support groups, and educational programs. These programs allow individuals to partake in their everyday activities while also receiving treatment. This option is usually recommended for people with less severe alcohol addictions or for those transitioning from an inpatient program.
Inpatient Treatments
For more severe cases of alcohol addiction, inpatient treatment may be necessary, especially where detoxification is needed. Inpatient programs provide around-the-clock medical care and supervision. This is also coupled with therapy and counseling sessions to address the psychological aspects of addiction.
Detoxification
Alcohol detox is often the first step toward recovery. It helps individuals wean off alcohol safely under medical supervision. Detox ensures the removal of harmful substances from the body and the effective management of withdrawal symptoms.
The Recovery Village Cherry Hill at Cooper Drug & Alcohol Rehab
Located just a short distance away is The Recovery Village Cherry Hill at Cooper Drug & Alcohol Rehab. This comprehensive treatment center provides a broad range of services for alcohol addiction. Services range from medical detoxification to inpatient programs, outpatient programs, and much more. The experienced team of professionals is committed to helping individuals overcome addiction and reclaim their lives.
The Recovery Village Cherry Hill at Cooper Drug & Alcohol Rehab
Address: 761 Cuthbert Boulevard, Cherry Hill, NJ 08002
Contact: (856) 890-9449
Website: www.southjerseyrecovery.com
Counseling and Group Support
Counseling – both individual and group – is a cornerstone of most addiction treatments. Through counseling, individuals acquire healthy coping strategies, learn about addiction triggers, and develop skills for long-term sobriety. Group support sessions provide a platform for those in recovery to share their experiences and support each other in a safe, judgment-free environment.
It's important to remember that everyone's recovery journey is unique. Treatment should always be tailored to the individual's unique needs and circumstances. While there are numerous resources available for those struggling with alcohol addiction in and around Pennsauken, NJ, it's always crucial to consult with a healthcare professional or an addiction specialist to devise the most effective treatment plan.
Opioid Epidemic in Pennsauken, New Jersey
The opioid epidemic in Pennsauken, New Jersey, is part of a larger nationwide crisis affecting individuals and families across the country. In Camden County, where Pennsauken is located, there were 2943 administrations of Naloxone (opioid overdose reversal drug) in 2020, illustrating the extent of the crisis in this area.
New Jersey state has taken considerable measures to combat this crisis, focusing on prevention, treatment, and recovery resources.
Government Resources for the Opioid Epidemic
The New Jersey Department of Human Services offers a comprehensive database of addiction service treatment facilities in the state, which includes options in Pennsauken.
New Jersey residents battling with opioid addiction can also take advantage of the state's Reach NJ initiative, which is a 24/7 toll-free addiction helpline where individuals can get immediate assistance and referrals to appropriate treatment facilities.
Furthermore, the U.S. government's Substance Abuse and Mental Health Services Administration (SAMHSA) National Helpline is a confidential, free, 24/7, 365-day-a-year support service available in English and Spanish. This service provides referrals to local treatment facilities, support groups, and community-based organizations for individuals affected by opioid addiction.
A New Hope for Lasting Recovery in Pennsauken, NJ
Remember, hope is the beacon you need to navigate through the struggles of addiction. It illuminates the possibility of a healthier, more fulfilling life ahead. Here at South Jersey Recovery, we believe in a brighter future for individuals grappling with substance abuse in Pennsauken, NJ, and beyond.
We welcome you to spread your wings and embrace a new chapter of life – a life of lasting recovery. No matter how severe or complex your circumstances may seem, we are here to guide and support you in reclaiming your life.
Our Recovery Advocates are Here For You
The journey to recovery is never easy, but you don't have to walk this path alone. Our Recovery Advocate is standing by, ready to speak with you one-on-one. They will provide comprehensive support tailored to your unique needs and will answer any questions you have.
Whether you need first-step advice, counseling information, or comforting reassurance — you're just a phone call away.
Please, allow us to shine a ray of hope into your life as you navigate the road to recovery.
For conversations that could change your life, reach out to us at (856) 890-9449.
Visit Our Closest Facility
Situated just a short distance from Pennsauken, our facility offers a serene environment that fosters mental, physical, and emotional healing. We are located at:761 Cuthbert Boulevard,
Cherry Hill, NJ 08002
To learn more about our programs and services, please visit our website, www.southjerseyrecovery.com.
Questions?
Our Recovery Advocates are ready to answer your questions about addiction treatment and help you start your recovery.
Medical Disclaimer: The Recovery Village aims to improve the quality of life for people struggling with a substance use or mental health disorder with fact-based content about the nature of behavioral health conditions, treatment options and their related outcomes. We publish material that is researched, cited, edited and reviewed by licensed medical professionals. The information we provide is not intended to be a substitute for professional medical advice, diagnosis or treatment. It should not be used in place of the advice of your physician or other qualified healthcare provider.