Best Alcohol & Drug Treatments & Resources in Haddon Township, NJ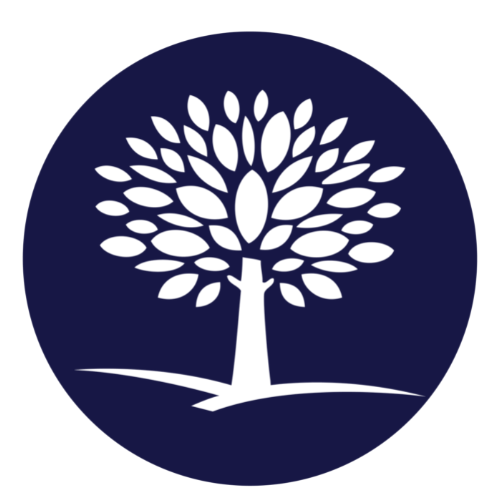 Last Updated: August 29, 2023
Editorial Policy | Research Policy
Substance Abuse Resources in Haddon Township, New Jersey
Substance abuse is an ongoing issue that impacts many individuals and communities across the United States, including Haddon Township, NJ. In New Jersey, it's estimated that around 10% of adults struggle with substance abuse each year, with alcohol, opioid, and methamphetamine being the most commonly abused substances. Haddon Township, like many other parts of the state, has experienced the effects of this crisis firsthand, leading to an increased need for accessible and effective treatment resources.
About Haddon Township, NJ
Located in Camden County, Haddon Township, NJ, is a tight-knit community that exudes a unique blend of historic charm and a lively suburban atmosphere. Steeped in rich history, the town was incorporated in 1865 and named after Elizabeth Haddon, an early settler of New Jersey.
This vibrant municipality, with a small-town vibe, is home to more than 14,000 residents. Affectionately known as the heart of the Delaware Valley, Haddon Township thrives with a variety of local businesses, beautiful parks, and an acclaimed school system. It is a great place to live and raise a family, offering a sense of community, peaceful neighborhoods, and fun cultural and community events year-round.
Unfortunately, like many other communities across the nation, Haddon Township is not immune to the challenges of substance abuse. Opioid abuse, in particular, has cast a shadow over the community in recent years. Several measures have been taken to combat this pressing issue, from arranging awareness campaigns, educational sessions, and recovery programs, to providing resources and support for individuals and families affected.
Collaborative efforts from local authorities, healthcare providers, families, and other community members are critical to addressing this problem effectively, emphasizing that overcoming substance abuse is a shared responsibility. All these efforts aim to create a safer, healthier, and more harmonious environment in Haddon Township for current and future generations.
Our Closest Facility
If you are in Haddon Township, NJ, and are seeking help for substance use and co-occurring mental health disorders, our closest facility, The Recovery Village Cherry Hill at Cooper Drug & Alcohol Rehab, is the ideal solution for you.
Situated in Cherry Hill, we are conveniently located to provide immediate and comprehensive support. Our well-trained and empathetic professionals are dedicated to helping you towards your recovery. The Recovery Village Cherry Hill at Cooper Drug & Alcohol Rehab
Choose The Recovery Village Cherry Hill at Cooper Drug & Alcohol Rehab for comprehensive, compassionate, and personalized care that caters to your unique rehabilitation needs for the journey toward recovery.
Overview of Rehab Programs for Treating Substance Abuse near Haddon Township NJ
Recognizing the importance of accessible, professional, and effective substance abuse treatment programs near Haddon Township, NJ, we offer a range of services at The Recovery Village Cherry Hill at Cooper Drug & Alcohol Rehab. Our main focus is on providing comprehensive care that encourages long-term recovery and reintegration into a healthy, vibrant lifestyle.
Our facility is conveniently located at 761 Cuthbert Boulevard, Cherry Hill, NJ 08002, making our rehab programs easily accessible to residents of Haddon Township and surrounding locales. Our proximity allows us to provide urgent assistance when needed, ensuring that our community members always have a reliable support system nearby.
You can explore the broad range of our programs, treatments, and support systems via our website here. We provide various treatment programs tailored to individual needs, including medically-assisted detox, residential treatment, partial hospitalization program (PHP), intensive outpatient program (IOP), outpatient services, and a dedicated Aftercare support system.
All our programs are conducted under the guidance of licensed professionals. These experts use a combination of evidence-based interventions and holistic therapies to support recovery. They aim at not just treating substance abuse but also identifying and addressing its root causes, often tied to mental health struggles.
If you or a loved one requires support dealing with substance abuse, we encourage you to reach out to our team. We're available to assist at any time with our telephone line (856) 890-9449, helping you understand the most suitable care required, admitting loved ones into our programs, and answering any questions you may have about our services.
We at The Recovery Village Cherry Hill at Cooper Drug & Alcohol Rehab are committed to helping you regain control and embark on a lifelong journey of recovery. Reach out to us today – because every step toward recovery matters.
Common Co-Occurring Disorders in Haddon Township, NJ
Haddon Township, New Jersey, like many towns in America, reports a number of common co-occurring disorders. Co-occurring disorders refer to the simultaneous presence of mental health and substance use disorders. These include conditions like depression, anxiety, bipolar disorder, post-traumatic stress disorder (PTSD), and alcohol or drug misuse.
Depression is a major co-occurring disorder in Haddon Township, often combined with issues of alcoholism or drug abuse. People suffering from depression tend to self-medicate with substances hence exasperating the condition. Depression is characterized by prolonged periods of sadness, loss of interest in activities, and difficulty carrying out daily tasks.
Another common co-occurring disorder is anxiety, coupled with substance misuse. Anxiety disorders constitute different types, including generalized anxiety disorder (GAD), panic disorder, and social anxiety disorder. Symptoms may include overwhelming feelings of worry or fear, rapid heart rate, rapid breathing, and an increased urge to use substances as a coping mechanism.
Bipolar disorder and substance misuse is another co-occurring disorder reported in Haddon Township. People with bipolar disorder experience severe mood swings ranging from manic highs to depressive lows and often use substances to manage these intense emotions.
In addition to the mentioned disorders, Post-traumatic stress disorder (PTSD) is also a prevalently co-occurring disorder with substance misuse. PTSD often stems from traumatic experiences and can lead to substance abuse as individuals may attempt to numb their symptoms or regain control.
In the fight against these disorders, Haddon Township has several resources offering help. These include Mental Health and Substance Abuse Services, as well as local therapists and support groups. Early diagnosis and comprehensive treatment for these co-occurring disorders can greatly improve the quality of life for those affected.
Recovery Resources in Haddon Township, NJ
Haddon Township Municipal Alliance: A local government resource dedicated to preventing substance abuse and supporting recovery in Haddon Township.
Camden County Department of Health & Human Services: Offers a wide range of recovery support services and resources for residents of Camden County, which includes Haddon Township.
New Jersey Department of Human Services: Division of Mental Health and Addiction Services: The state government's authority on mental health and addiction services, offering resources and support for individuals seeking help for substance abuse.
SAMHSA: New Jersey: U.S. government's Substance Abuse and Mental Health Services Administration's locator tool for finding treatment facilities in Haddon Township and surrounding areas.
Common Substances of Abuse in Haddon Township, New Jersey
The problem of substance abuse is not isolated to large cities; it frequently affects smaller towns such as Haddon Township in New Jersey. The most common substances of abuse found in this area include prescription drugs, heroin, alcohol, and tobacco. The regular misuse of these substances can lead to a variety of health and social problems for residents of Haddon Township.
Prescription Drugs
New Jersey has faced a rising problem with prescription drug abuse, and Haddon Township is not exempt. According to a report published by the New Jersey Attorney General's office, approximately 30% of drug overdoses in the state are related to prescription opioids. The high accessibility and misuse of these substances demarcate a major issue within the community.
Heroin
Heroin use in New Jersey, as per the New Jersey Department of Human Services, is above the national average. Heroin plays a significant role in substance abuse in Haddon Township. The suburb's proximity to larger cities like Camden makes it easier for this illicit drug to reach the hands of the residents.
Alcohol
Alcohol is another common substance of abuse in Haddon Township. The New Jersey Department of Human Services revealed that approximately 61% of adults reported past-month alcohol use, demonstrating how widespread the use of alcohol is within the state.
Tobacco
Tobacco use remains an ongoing struggle in the state of New Jersey, with 16.1% of adults in New Jersey being current smokers. Meanwhile, in Haddon Township, tobacco use frequently overlaps with the abuse of other substances, often exacerbating health risks and complicating recovery efforts.
While these substance abuse issues are concerning, various local support groups and state-held programs are readily available to assist residents struggling with addiction, promising hope for those in Haddon Township seeking a path to recovery. It is crucial for everyone to remember – help is out there.
Warning Signs of Substance Abuse
Substance abuse, a widespread issue affecting communities across the country, can also impact residents here in Haddon Township, NJ. In order to safeguard our community, it's of paramount importance to recognize the warning signs and seek help promptly. These signs may come in various forms, such as physical, behavioral, and psychological.
Physical Signs: Sudden weight changes, bloodshot eyes, dilated pupils, irregular sleep patterns, poor physical coordination, and noticeable changes in hygiene and physical appearance can all be indicative of substance abuse.
Behavioral Signs: Unexplained financial troubles, dramatic changes in relationships, secretive behavior, frequent legal troubles, decreased performance or attendance at work or school, and sudden changes in hobbies or interests are all warning signs to look out for.
Psychological Signs: Mood swings, unexplained changes in personality or attitude, periods of unusual hyperactivity or agitation, lack of motivation, fearfulness, or paranoia without reason can hint towards a substance abuse problem.
If you or someone you know in Haddon Township, NJ, is showing these signs, it is critical to seek help immediately. Resources such as the Substance Abuse and Mental Health Services Administration (SAMHSA) can provide immediate assistance.
Alcohol Addiction Treatments in Haddon Township, NJ
In Haddon Township, NJ, various alcohol addiction treatments have been put in place to help those struggling with their dependency on alcohol. These treatments range from medical interventions, therapy, counseling, and thorough aftercare programs.
Treatment Approaches
Medical Detox: This is usually the first step in the treatment process. It involves the body getting rid of alcohol and toxins through the provision of medical oversight for safety and comfort.
Individual Counseling: In these sessions, counselors work with individuals on a one-on-one basis to address personal issues contributing to addiction.
Group Therapy: This is a safe environment where individuals can learn from others in similar circumstances, provide support, and work on interpersonal skills.
Aftercare Programs: These are crucial for maintaining recovery. They include ongoing therapy, support group meetings, and other resources.
The Recovery Village Cherry Hill at Cooper Drug & Alcohol Rehab
One notable facility that provides comprehensive alcohol addiction treatments in the region is The Recovery Village Cherry Hill at Cooper Drug & Alcohol Rehab. This state-of-the-art facility is our closest center, located at:
761 Cuthbert Boulevard, Cherry Hill, NJ 08002
Contact: (856) 890-9449
Website: www.southjerseyrecovery.com
The Recovery Village Cherry Hill at Cooper offers a variety of treatment options personalized to the client's needs, including medical detox, individual counseling, group therapy, and aftercare planning. Our dedicated team of experts provides compassionate care and support every step of the way.
The Opioid Epidemic in Haddon Township, New Jersey, and Available Treatment Options
The continent-spanning opioid epidemic has significantly impacted the United States, and communities like Haddon Township, NJ, have been challenging battles with the surge in opioid use.
In recent years, while the state of New Jersey as a whole has seen a decrease in opioid prescriptions, the stark rise of synthetic opioids and heroin usage suggests a much darker trend, according to The National Institute on Drug Abuse. Such figures convey a critical need for effective, community-specific intervention and treatment strategies.
Local and Government-Based Treatment Resources
Various addiction treatment options are available in the Haddon Township region, which includes:
Outpatient treatment centers
Inpatient rehabilitation facilities
Support groups and therapy
Haddon Township residents can also take advantage of statewide resources engineered to combat the opioid crisis. The state's Division of Mental Health and Addiction Services provides a directory of licensed addiction services providers to assist individuals in need of support, from detoxification to outpatient treatment and halfway houses.
Furthermore, residents have access to ReachNJ, a statewide service offering an addiction-support hotline. ReachNJ offers a 24/7 hotline help service, making it easier for people to get immediate help and necessary treatment options.
Federal Resources and Initiatives
On the federal front, initiatives like the HHS's 5-Point Strategy to Combat the Opioid Crisis directly benefit communities like Haddon Township. The strategy involves improving access to treatment and recovery services and promoting overdose-reversing drugs to help curb the opioid crisis.
A better understanding of the opioid epidemic, along with an integrated approach of both local and federal resources, can help communities like Haddon Township put an end to this crisis.
Hope for Lasting Recovery in Haddon Township, NJ
Recovery is a journey, and we are here to support those in the Haddon Township area through every step. At South Jersey Recovery, we believe recovery is possible and lasting recovery is within reach.
We encourage you to reach out and start your journey toward recovery. One of our dedicated Recovery Advocates is standing by, ready to provide the assistance needed to help guide you or your loved ones on the path to health and healing.
Visit our website for more information, or call us directly at (856) 890-9449. Your call is the first step towards a brighter future.
Questions?
Our Recovery Advocates are ready to answer your questions about addiction treatment and help you start your recovery.
Medical Disclaimer: The Recovery Village aims to improve the quality of life for people struggling with a substance use or mental health disorder with fact-based content about the nature of behavioral health conditions, treatment options and their related outcomes. We publish material that is researched, cited, edited and reviewed by licensed medical professionals. The information we provide is not intended to be a substitute for professional medical advice, diagnosis or treatment. It should not be used in place of the advice of your physician or other qualified healthcare provider.