Best Alcohol & Drug Treatments & Resources in Collingswood, NJ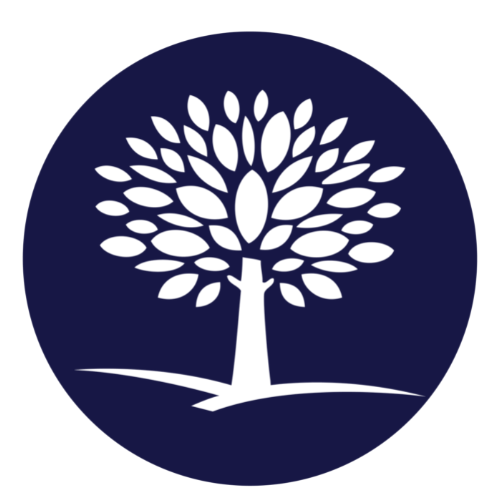 Last Updated: August 28, 2023
Editorial Policy | Research Policy
Substance Abuse Resources in Collingswood, New Jersey
Located in Camden County, Collingswood has not been immune to the substance abuse issues that have plagued many areas of New Jersey. In the state, 7 out of 10 individuals admit to using alcohol, while 3 out of 10 admit to using illicit drugs, according to the Substance Abuse and Mental Health Services Administration. Specifically in Collingswood, drug-induced deaths have been increasingly prevalent, highlighting the acute need for comprehensive substance treatment resources. It's a battle that cannot be fought alone, and this beautiful borough offers an array of services to support those in struggle with substance abuse, providing help, healing, and hope for a brighter future.
About Collingswood, New Jersey
Known for its vibrant, community-focused atmosphere, Collingswood, New Jersey, is a small town with a lot to offer. With its population of around 14,077 residents, according to the most recent United States census data, it provides a balance between a larger city's bustling pace and a small town's quiet charm.
The town is rich in history and culture, renowned for its annual events, such as the vibrant Farmers' Market and highly celebrated May Fair. Its downtown area boasts a variety of boutiques, galleries, and gourmet restaurants, which further add to Collingswood's unique and vibrant character. Notably, the town's commitment to supporting local businesses fosters a genuine sense of community.
However, like many communities throughout the United States, Collingswood has had to confront the realities of substance abuse among its residents. The town has seen an upward trend in the abuse of opioids and illegal substances, which has had profound socioeconomic implications for the community. While the issue is significant, Collingswood, with the help of its conscious citizens and determined local authorities, has implemented a series of strategies and programs to combat this problem.
For example, Collingswood has several rehabilitation centers and programs that aim to help those struggling with addiction. Their efforts, paired with the wider community's support, demonstrate the town's resilience and dedication toward ensuring a safe, healthy environment for everyone. These initiatives are a clear testament to the communal spirit that defines Collingswood, a spirit that continues to grow even in the face of serious challenges.
Our Closest Facility
We are pleased to introduce our nearest facility for Collingswood, NJ, residents seeking help for substance use and co-occurring mental health disorders: The Recovery Village Cherry Hill at Cooper Drug & Alcohol Rehab. Located just a short distance away, our facility offers top-notch recovery services right in your neighborhood.
Recovery Village Cherry Hill at Cooper Drug & Alcohol Rehab
Address: 761 Cuthbert Boulevard, Cherry Hill, NJ 08002
Phone: (856) 890-9449
Website: www.southjerseyrecovery.com
Our Cherry Hill facility is a leading option for individuals battling with substance use and mental health disorders. We combine unique therapeutic methods with a managed, comfortable, and supportive environment to help our clients embark on a transformative journey toward recovery.
We understand the critical role that geographical proximity plays in the rehabilitation journey. Being close to home allows our patients to receive the support they need from family and friends, which greatly aids in building resilience and facilitating recovery.
If you're in Collingswood, NJ, and in search of help for substance use and co-occurring mental health disorders, choosing our Cherry Hill facility will provide you with the expertise and support you need right at your doorstep. Contact us today, and let us be a part of your recovery journey.
Overview of Rehab Programs for Treating Substance Abuse near Collingswood NJ
Substance abuse is a pervasive issue that affects individuals and communities worldwide. In communities such as Collingswood, NJ, immediate and effective treatment is necessary for those affected. Specialized rehab programs offer a beacon of hope to those wrestling with substance abuse, offering a path toward healing and recovery.
One such facility offering an array of robust, patient-centered programs is The Recovery Village Cherry Hill at Cooper Drug & Alcohol Rehab. Located near Collingswood, NJ, this facility provides various treatment options designed to address the complexities of substance abuse.
The Recovery Village Cherry Hill at Cooper Drug & Alcohol Rehab
At The Recovery Village Cherry Hill at Cooper Drug & Alcohol Rehab, our approach to substance abuse recovery is rooted in personalized, comprehensive treatment plans that respect the uniqueness of every individual. Our experienced and compassionate staff are dedicated to providing both the medical and emotional support necessary for recovery.
Our facility is conveniently located at 761 Cuthbert Boulevard, Cherry Hill, NJ 08002. Individuals and families seeking information or immediate assistance are encouraged to get in touch with us by calling (856) 890-9449. More information about our treatment programs, including patient testimonials and details about the admissions process, can be found at our website, www.southjerseyrecovery.com.
Prioritizing the safety and health of our patients, we strive to deliver the highest quality treatments available in a supportive and secure environment. By incorporating aspects of physical, mental, and emotional health into our programs, we aim to empower our patients to take control of their lives and move toward a healthier, substance-free future.
Common Co-Working Disorders in Collingswood, NJ
In Collingswood, NJ, like in many places worldwide, mental health disorders can often co-occur with other medical or psychological conditions. Co-occurring disorders, also known as dual diagnosis, are common and can affect individuals of all backgrounds. Understanding these disorders can aid in recognizing them, seeking help, or providing support to someone suffering from them.
Depression and Anxiety are commonly together. Individuals dealing with depression often struggle with anxiety disorders and vice versa. This can manifest in various forms, such as generalized anxiety disorder, panic disorder, phobias, or obsessive-compulsive disorder.
Substance Addiction disorders frequently co-occur with other mental health disorders, such as Anxiety, depression, PTSD, and bipolar disorders. Substance addiction can include illicit drugs, alcohol, or prescription medication misuse.
Eating Disorders commonly co-occur with mood disorders, anxiety disorders, and self-harm behaviors. Bulimia, anorexia, and binge eating are some common forms of eating disorders found to be interlinked with depression and anxiety disorders.
Individuals suffering from these co-occurring disorders often face a challenging path to recovery due to the complex interplay between their health conditions. However, specialized treatment facilities and care plans are available to address these complexities. Early detection and professional help are crucial to managing and potentially overcoming these co-occurring disorders.
Recovery Resources in Collingswood, NJ
Below is a list of important rehabilitation resources in Collingswood, NJ. These resources include local, state, government, and private entities dedicated to assisting individuals in their recovery journey.
Local Resources
The Recovery Village Cherry Hill at Cooper Drug & Alcohol Rehab
Located close to Collingswood, the Recovery Village at Cherry Hill offers a range of recovery services for both drug and alcohol addictions. We provide a well-rounded approach to recovery, supporting our clients throughout their journey.
State Resources
New Jersey Department of Human Services – Division of Mental Health and Addiction Services
This state agency offers various services and resources for individuals struggling with substance abuse and mental health issues. These include counseling services, therapy sessions, and recovery programs.
Government Resources
Substance Abuse and Mental Health Services Administration (SAMHSA)
SAMHSA is a U.S. government agency dedicated to reducing the impact of substance abuse and mental illness on America's communities.
Substance Abuse in Collingswood, NJ
Substance abuse is an issue of concern that affects not only individuals but families and communities. Understanding the common substances of abuse in Collingswood, NJ, can help in the development of tailored strategies to combat this societal problem. The most common substances include alcohol, opioids, and marijuana.
Alcohol
As per the New Jersey Substance Abuse Monitoring System report, alcohol abuse continues to be a significant problem. In Collingswood, it's estimated that alcohol is involved in about 50% of all substance abuse treatment admissions. This figure is relatively higher compared to other cities within the state.
Opioids
The opioid epidemic has severely hit the state of New Jersey, and Collingswood has not been spared. The Office of the New Jersey Coordinator for Addiction Responses and Enforcement Strategies reported that in 2020, New Jersey witnessed over 3,000 opioid-related overdose deaths, with a significant number coming from Collingswood. Opioid overuse, primarily driven by prescription painkillers, heroin, and fentanyl, has escalated in recent years, putting significant strain on the community.
Marijuana
With the recent legalization of marijuana in New Jersey, there has been an uptick in marijuana use. However, despite its legal status, misuse can lead to dependence and adverse effects, especially among younger populations. The New Jersey Department of Health indicates that nearly 10% of the population report marijuana use, a figure that is believed to be mirrored in Collingswood town.
Conclusion
While Collingswood, NJ battles with these common substances of abuse, multiple interventions and resources are at play to address the problem. The fight against substance abuse and addiction involves each and everyone, from policymakers, health professionals, community leaders to average citizens. The hope is to minimize these numbers and heal the community.
Warning Signs of Substance Abuse
Recognizing the warning signs of substance abuse can be essential to helping oneself or others who may be struggling. Here are significant signs related to behavioral, physical, and psychological changes that should not be ignored:
Behavioral Changes: Sudden and drastic changes in behavior are essential warning signs. This may include neglecting responsibilities at home, work, or school, engaging in risky behavior, trouble with law enforcement, and a sudden disinterest in activities and hobbies one used to enjoy.
Physical Changes: There might be noticeable changes in personal appearance, including a lack of personal hygiene or grooming. Frequent illnesses or complaints about poor health, sudden weight loss or gain, and bloodshot eyes can also serve as warning signs.
Psychological Changes: Emotional symptoms such as excessive mood swings, irritability, unexplained hyperactivity or agitation, lack of motivation, or periods of unusual hyperactivity or agitation can indicate substance abuse.
If you or someone you know exhibits these signs, it's important to seek help immediately. Reach out to professionals who specialize in substance abuse treatment. In Collingswood, NJ, local resources are available to those in need of support. For more detailed information, don't hesitate to visit the Substance Abuse and Mental Health Services Administration (SAMHSA) website.
Remember, it's never too late to seek help.
Alcohol Addiction Treatments in Collingswood NJ
Overcoming addiction is never easy, but there are several treatments available for those struggling with alcohol addiction in Collingswood, NJ. These treatments provide the necessary support and tools to effectively face and overcome addiction, leading to a healthier, addiction-free future.
Therapy and Counseling
Therapy and counseling are crucial components of most addiction treatment programs. They aim to understand and treat the underlying psychological factors contributing to addiction. Therapeutic approaches may include cognitive-behavioral therapy, family counseling, and motivational interviewing.
Medication-Assisted Treatment
Medication-Assisted Treatment (MAT) combines behavioral therapy and medications to treat alcohol addiction. Medications such as Naltrexone, Disulfiram, and Acamprosate can help reduce cravings and withdrawal symptoms, making it easier to focus on recovery.
Support Groups
Support groups like Alcoholics Anonymous provide a supportive and understanding community of individuals who are working through similar struggles. They offer emotional support, shared experiences, tools for managing cravings, and strategies for maintaining sobriety.
Intensive Outpatient Programs
Intensive Outpatient Programs (IOPs) are treatment programs that require fewer hours of therapy each week compared to residential programs. This allows participants to maintain their regular day-to-day activities while attending scheduled therapy sessions.
The Recovery Village Cherry Hill at Cooper Drug & Alcohol Rehab – A Premier Treatment Facility
One of the facilities providing effective treatment for alcohol addiction near Collingswood is The Recovery Village Cherry Hill at Cooper Drug & Alcohol Rehab. This facility offers a comprehensive range of addiction treatment services, and its information is as follows:
Address: 761 Cuthbert Boulevard, Cherry Hill, NJ 08002
Contact Number: (856) 890-9449
Website: www.southjerseyrecovery.com
The Recovery Village Cherry Hill at Cooper Drug & Alcohol Rehab offers personalized treatment plans that address the unique needs of each patient. The facility offers various treatment options, including medical detox, inpatient rehab, outpatient rehab, and aftercare planning.
Recovery is a journey, but you don't have to walk it alone. Reach out to The Recovery Village Cherry Hill at Cooper Drug & Alcohol Rehab to start your journey to sobriety today.
The Opioid Epidemic in Collingswood, New Jersey
Like much of the United States, Collingswood, New Jersey, has not been immune to the opioid epidemic sweeping the nation. Substance abuse, particularly involving opioids, presents a significant challenge for the community, affecting households and families across the socio-economic spectrum. According to the New Jersey Department of Law & Public Safety, opioids were related to over 70% of drug abuse treatment admissions in 2019.
Addiction Treatment Options in Collingswood
However, hope exists. Countless addiction treatment centers and resources exist in and around Collingswood, aiming to provide help and support to those affected by drug addiction.
Community Opioid Outreach Program: This program, conducted in collaboration with the local police department, offers immediate help to anyone seeking treatment for their addiction. The program connects individuals with rehabilitation services and offers transportation.
The New Jersey Recovery Advocates: A community-based, non-profit organization, the New Jersey Recovery Advocates are dedicated to creating environments of empathy, education, outreach, and advocacy to assist in recovery.
The New Jersey Division of Mental Health and Addiction Services (DMHAS): The DMHAS offers a broad range of recovery and treatment services for individuals struggling with addiction.
Private Rehabilitation Centers: Numerous private sector centers provide varying levels of care, from outpatient services to long-term residential treatment programs.
Government Resources
The government also provides valuable resources for the community, which include but are not limited to:
The HHS Opioid Program offers treatment options, prevention measures, and recovery stories to help individuals and their families.
SAMHSA's National Helpline (1-800-662-HELP) is a free, confidential, 24/7 service providing referrals to local treatment options, support groups, and community-based organizations.
It's imperative that individuals struggling with addiction know they are not alone and plenty of help is available. The above-listed resources are steps in the right direction toward recovery and a healthier future.
Find Lasting Recovery in Collingswood, NJ
We believe in the power of hope and the possibility of lasting recovery. Here in Collingspring, NJ, we are committed to providing the help and resources you need to overcome the challenges of addiction.
Our Recovery Advocates are standing by to lend a compassionate ear, deliver personalized support, and guide you on the path to lasting recovery. Hope is here at our facility, where we embrace the courage and strength within each individual and walk with them toward a life of sobriety.
Contact Us Today
Don't let another day go by without reaching out. Speak with one of our Recovery Advocates by calling us at (856) 890-9449. We're here to help you find your way to lasting recovery.
Where to Find Us
South Jersey Recovery
761 Cuthbert Boulevard,
Cherry Hill, NJ 08002
Questions?
Our Recovery Advocates are ready to answer your questions about addiction treatment and help you start your recovery.
Medical Disclaimer: The Recovery Village aims to improve the quality of life for people struggling with a substance use or mental health disorder with fact-based content about the nature of behavioral health conditions, treatment options and their related outcomes. We publish material that is researched, cited, edited and reviewed by licensed medical professionals. The information we provide is not intended to be a substitute for professional medical advice, diagnosis or treatment. It should not be used in place of the advice of your physician or other qualified healthcare provider.