Best Alcohol & Drug Treatments & Resources in Burlington, NJ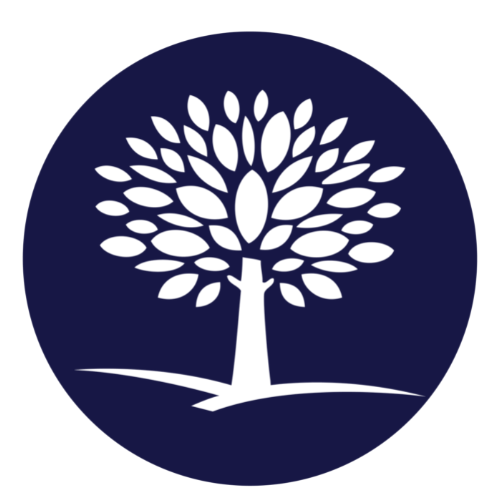 Last Updated: August 29, 2023
Editorial Policy | Research Policy
Substance Abuse Resources in Burlington, New Jersey
In Burlington, New Jersey, substance abuse is a concerning issue that affects many individuals and families. According to the most recent data from the National Substance Abuse and Mental Health Services Administration, New Jersey ranks among the top 10 states struggling with substance misuse. This statistic underlines the widespread problem of alcohol and drug abuse, demonstrating the dire need for continued attention and resources.
However, it's important to note that help is available. Burlington, NJ, is home to a number of treatment facilities and rehabilitation centers that offer aid and programs for individuals battling substance abuse. There are several reliable resources, including counseling centers, outpatient treatment facilities, residential inpatient programs, and recovery support groups, striving to provide effective services to those in need.
Welcome to Burlington, New Jersey
Located in the heart of the Delaware Valley, Burlington, New Jersey, is steeped in rich history and a unique charm that embraces visitors with a warm welcome. Founded in 1677, Burlington boasts vintage architecture and a captivating historical heritage echoed in the timeless cobblestone streets and beautifully preserved colonial homes.
Home to approximately 10,000 residents, this close-knit community exemplifies a vibrant sense of unity and spirit. The city offers an inviting mix of shopping, dining, and recreational opportunities. These include picturesque parks, the notable Burlington Historic District, the Delaware River waterfront, and the Burlington Boat Ramp, presenting an appealing blend of natural beauty and urban affability.
Despite its many attractions, like many communities, Burlington faces the challenge of substance abuse. It's a critical issue that affects not only the individuals involved but also their families and the wider community. The city, community leaders, and several organizations are working collectively to confront and combat this persistent problem.
Programs like The Burlington County Department of Human Services Division of Addiction Services aim to provide a vast spectrum of services such as prevention, early intervention, and treatment to those grappling with substance abuse. They continually strive to nurture a substance-free community filled with hope, health, and productivity. The city remains committed to equipping individuals and families with the necessary tools to overcome addiction and leading a path towards recovery, reducing the overall impact of substance abuse on the community.
Why Choose Us
Our team of highly trained professionals provides an evidence-based approach to substance use recovery. We prioritize a holistic philosophy, treating not just the symptoms but the underlying causes of substance use disorders. By taking into account the unique challenges and circumstances of each person, we guide our residents through every stage of their journey to recovery.
At The Recovery Village Cherry Hill at Cooper Drug & Alcohol Rehab, we also offer support for co-occurring mental health disorders, understanding that addressing these underlying conditions is integral to full and lasting recovery. For those in Burlington, NJ, our close proximity means accessible, comprehensive treatment options for all who seek help.
Overview of Rehab Programs for Treating Substance Abuse near Burlington NJ
The road to recovery from substance abuse can often be a challenging and complicated journey. But, with the right help and treatment, it is entirely possible. The Recovery Village Cherry Hill at Cooper Drug & Alcohol Rehab provides several high-quality rehab programs located near Burlington, NJ, that have been specifically designed to aid individuals battling with substance abuse.
At The Recovery Village Cherry Hill at Cooper Drug & Alcohol Rehab, a comprehensive range of services are offered, tailored to cater to the specific needs of every patient. From detox services and Inpatient and Outpatient treatment programs to aftercare planning, we work in a committed way to ensure effective, personalized recovery paths for each patient. Our highly qualified staff, advanced facilities, and the implementation of robust therapy methods are hallmarks of our treatment process.
Our closest facility, located at 761 Cuthbert Boulevard, Cherry Hill, NJ 08002, ensures welcoming, community-style surroundings while being conveniently accessible to those needing our services. We believe that comfortable environments play an essential part in the recovery process as they provide a feeling of safety and security.
The Recovery Village Cherry Hill at Cooper Drug & Alcohol Rehab is ready to assist individuals in their journey to sobriety. To learn more about our rehab programs and facilities, visit our website at www.southjerseyrecovery.com or call us at (856) 890-9449. Find out how our team can help you reclaim control of your life.
Common Co-Occurring Disorders in Burlington, NJ
Co-occurring disorders, sometimes known as dual diagnosis, refer to the simultaneous experience of substance use disorders and mental health disorders. In Burlington, NJ, like in many areas across the U.S., there are several common co-occurring disorders that pose significant public health challenges.
The National Survey on Drug Use and Health reports that nearly 8.4 million adults in the U.S. have both a mental and substance use disorder. People with mental health conditions are twice as likely to suffer from a substance use disorder and vice versa. Here are some of the most common co-occurring disorders in Burlington, NJ:
Depression and Alcoholism
Depression is a common mental health condition that often co-occurs with alcoholism. Individuals struggling with depression may use alcohol as a form of self-medication, though it often exacerbates depressive symptoms over the long term.
Anxiety and Substance Abuse
Substance abuse frequently occurs with anxiety disorders. Individuals with anxiety may turn to substances to cope with their symptoms. Unfortunately, this can lead to a harmful cycle, as substance use can increase anxiety levels, leading to increased substance use.
Bipolar Disorder and Substance Addiction
Bipolar disorder is another mental health condition that frequently co-occurs with substance addiction. The manic and depressive episodes characteristic of bipolar disorder can be intense and debilitating, leading some individuals to self-medicate with substances, which can result in addiction.
Treatment for co-occurring disorders needs to be comprehensive and integrated, addressing both the substance use disorder and the mental health condition. If you or a loved one is struggling with co-occurring disorders, it's essential to seek professional help immediately.
Recovery Resources in Burlington, NJ
Listed below are several state, local, and government resources available for individuals seeking help in Burlington, NJ, along with our closest facility, The Recovery Village Cherry Hill at Cooper Drug & Alcohol Rehab.
Substance Abuse in Burlington, NJ: A Reflection on Common Substances and Their Impact
Substance abuse is a pervasive issue affecting numerous communities across the United States, including Burlington, New Jersey. Here, we delve into the common substances of abuse in Burlington and present relevant statistics that shed light on the scale and impact of this issue locally and at the state level.
Alcohol
The abuse of alcohol is a widespread problem in Burlington. According to the New Jersey Division of Mental Health and Addiction Services, in 2019, Burlington County registered 2,140 admissions to substance abuse treatment facilities where alcohol was the primary substance of abuse. This indicates a serious societal issue with alcohol consumption and abuse.
Opioids
Following national trends, opioids, including prescription painkillers and heroin, have been identified as some of the most abused substances in Burlington. The New Jersey Department of Health's Opioid Data Dashboard reported that in 2020, Burlington County experienced 193 opioid-related overdose deaths, an urgent reminder of the deadly impact of opioid abuse.
Marijuana
Marijuana remains a common substance of abuse, despite recent changes in its legal status. The 2019 report from the New Jersey Division of Mental Health and Addiction Services indicated that marijuana was the second most common cause of admissions to treatment facilities in Burlington County, with more than 1,000 cases reported.
Cocaine and Crack
While the number of cocaine and crack-related treatments has seen a reduction in recent years, these substances still represent a significant portion of substance abuse cases in Burlington. In 2019, 194 residents were admitted to treatment facilities in Burlington County with cocaine or crack as the primary substance of abuse.
This overview of substance abuse in Burlington, NJ, underscores the ongoing struggle faced by many local residents. By staying informed and proactive, we can collectively contribute to the solutions necessary for overcoming these challenges and creating healthier communities.
Warning Signs of Substance Abuse
Substance abuse, or the misuse of drugs and alcohol, is a serious issue that affects people across all demographics. Dear residents of Burlington, NJ, it is crucial to stay informed and vigilant about the warning signs. Note the following could indicate substance abuse:
Behavioral changes: Unusual or unexplained shifts in behavior, mood, or personality may be a clear indication. For instance, sudden shifts in work or school performance, out-of-character risk-taking behaviors, or troubles with law enforcement.
Physical signs: Bloodshot eyes, abrupt weight changes, impaired coordination, and deterioration in personal appearance or hygiene may be observed in individuals battling substance abuse.
Psychological signs: Unexplained fear, anxiety, paranoia, or bouts of anger can often signal the misuse of drugs or alcohol.
Financial difficulties: A sudden lack of money or recurrent borrowing can be another sign, especially when the individual's income status hasn't changed.
If you or someone you know showcases these warning signs, it is crucial to seek professional help. Visit the Substance Abuse and Mental Health Services Administration's national helpline or contact local health services. Remember, recognizing the signs is the first step toward recovery.
Understanding Alcohol Addiction Treatments in Burlington, NJ
Alcohol addiction is a debilitating condition affecting both the afflicted individuals and their loved ones. However, adopting an active approach toward treatment and recovery can lead to a journey of healing. In Burlington, NJ, residents have several options for alcohol addiction treatments. It's crucial to take the first step toward recovery and explore these opportunities.
Types of Alcohol Addiction Treatments
Alcohol addiction treatments often involve tailored therapies designed to address each individual's unique needs. Some of the common types of alcohol addiction treatments may encompass:
Medical Detox: Medical experts closely monitor individuals to manage withdrawal symptoms.
Inpatient Rehab: This offers a 24/7 support system providing medical and therapeutic care.
Outpatient Treatment: A flexible treatment option that allows individuals to maintain work or school commitments while receiving care.
Therapies: This includes individual therapy, family therapy, and group therapy to help address root issues that lead to addiction.
Aftercare: Essential support systems like alumni programs and sober living arrangements to help individuals maintain sobriety.
The Recovery Village Cherry Hill at Cooper Drug & Alcohol Rehab
Your path to recovery may start with our closest facility. Located at 761 Cuthbert Boulevard, Cherry Hill, NJ 08002, The Recovery Village Cherry Hill at Cooper Drug & Alcohol Rehab provides a comprehensive range of treatments for alcohol addiction. To discuss your treatment options, call us at (856) 890-9449.
Close Proximity: Convenient for residents in Burlington and the greater N.J. area.
Patient-Centered Care: Individual treatment plans designed to address each patient's unique needs.
Full Continuum of Care: Services that span from detox to outpatient and follow-up care.
Therapy Options: Both individual and group therapies are available based on patient needs.
Overcoming alcohol addiction may be challenging, but with the right treatment and support, recovery is wholly possible. The first step to recovery, reaching out for help, could be the most critical step one could take. Reach out today and start on your path to recovery.
The Opioid Epidemic in Burlington, NJ, and Available Treatment Options
The opioid epidemic is a significant issue in Burlington, New Jersey. As per data from the New Jersey Attorney General's Office, opioid addiction has caused a significant rise in overdose deaths, and hospital stays, and emergency room visits. This public health crisis affects all demographics, irrespective of age, race, or economic status.
The state of New Jersey has been aggressively combating this issue by providing comprehensive programs and services that support prevention, treatment, and recovery. Through the Department of Human Services (DHS) and its Division of Mental Health and Addiction Services (DMHAS), a variety of addiction treatment options are given to individuals and their families who are struggling with opioid addiction.
Government Resources
To help combat the opioid crisis and ensure prevention, treatment, and recovery for the people affected, several government resources are available:
The NJ Connect for Recovery offers a free, confidential helpline for individuals and families dealing with substance use disorders.
The New Jersey government's Reach NJ provides information about addiction treatment options and resources.
The Prevent Overdose NJ website educates New Jerseyans about the risks of opioid misuse, the importance of naloxone, and what steps to take during an overdose emergency.
For further information, please reach out to the above-mentioned treatment centers or use the statewide resources or hotlines available.
Hope for Lasting Recovery in Burlington, NJ
Recovery is not just about overcoming addiction; it's about restoring hope and finding a new way to live that brings joy and satisfaction. Here at South Jersey Recovery, located virtually at your doorstep in Cherry Hill, we emphasize the hope for a lasting recovery for everyone in Burlington, NJ.
We urge you to take that first step toward your recovery journey. You don't have to do it alone; our Recovery Advocates are standing by and ready to provide you with the help you need. Each step that you take with us is a step towards finding lasting recovery and a hopeful future.
Contact Our Closest Facility
If you're in Burlington, NJ, and are seeking hope, help, and healing, reach out to our closest facility at:
Address: 761 Cuthbert Boulevard, Cherry Hill, NJ 08002
Phone: (856) 890-9449
Website: southjerseyrecovery.com
Questions?
Our Recovery Advocates are ready to answer your questions about addiction treatment and help you start your recovery.
Medical Disclaimer: The Recovery Village aims to improve the quality of life for people struggling with a substance use or mental health disorder with fact-based content about the nature of behavioral health conditions, treatment options and their related outcomes. We publish material that is researched, cited, edited and reviewed by licensed medical professionals. The information we provide is not intended to be a substitute for professional medical advice, diagnosis or treatment. It should not be used in place of the advice of your physician or other qualified healthcare provider.