Best Alcohol & Drug Treatments & Resources in Ambler, PA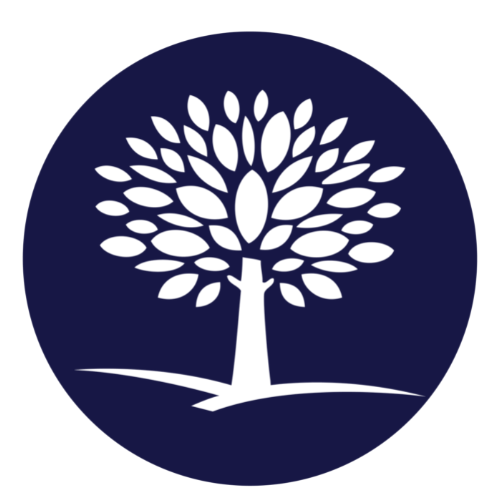 Last Updated: August 29, 2023
Editorial Policy | Research Policy
Substance Abuse Resources in Ambler, Pennsylvania
As a part of Montgomery County, Ambler, PA, is deeply affected by substance abuse, like the rest of the state. According to the Pennsylvania Department of Health's most recent statistics, almost 70% of adults in Pennsylvania have reported using alcohol in the past month, while drug-related overdoses accounted for nearly 70% of injury-related deaths.
Furthermore, the Substance Abuse and Mental Health Services Administration (SAMHSA) data reveals that Pennsylvania's rate of drug-induced deaths is higher than the national average. Notably, Montgomery County has been identified as a High-Intensity Drug Trafficking Area (HIDTA).
In response to these alarming statistics, Ambler has a number of quality treatment resources available, ranging from detox centers, inpatient facilities, and outpatient services to counseling and support groups. These resources are dedicated to offering comprehensive substance abuse treatment, mental health services, and the necessary support to anyone seeking lasting recovery.
About Ambler, PA
Located in Montgomery County, Ambler, PA, is a charming city brimming with history and a warm, welcoming community. Once renowned for its vibrant paper, woolen mills, and Keasbey and Mattison Company asbestos industry in the late 19th and early 20th centuries, this city vivifies suburbs' life with a unique blend of quaint and cosmopolitan.
The city's population, around 6,500, revolves around a strong sense of camaraderie. Ambler's downtown area offers an eclectic mix of restaurants, boutiques, and cultural hotspots, including the landmark Ambler Theater, making it a vibrant spot to live or visit.
Despite its charm and appeal, Ambler is no stranger to the profound national issue of substance abuse. In recent years, the community has confronted exponential growth in the use of opioids and other illegal substances. Substance abuse has rippled negative effects throughout the city, affecting families, the economy, and public safety.
In response to this concerning situation, various local organizations and the community have actively been fighting substance abuse. Programs such as the Ambler Area Coalition for Peace and the Ambler Community Outreach provide resources like counseling and assistance for those struggling with addiction, as well as education and prevention efforts to help curb substance abuse.
Through collective action and a proactive approach, the city of Ambler is determined to confront this issue head-on, striving to maintain its status as a safe and inclusive community while addressing the substance abuse crisis.
Our Closest Facility
The Recovery Village Cherry Hill at Cooper Drug & Alcohol Rehab is conveniently located for those in Ambler, PA, seeking assistance with substance use and co-occurring mental health disorders. Here's why our facility is a suitable choice:
The compassionate, expert staff at our center provides a comprehensive pathway to recovery through evidence-based treatments and therapies. Our facility design prioritizes the comfort and well-being of our patients, creating an ideal environment for successful rehabilitation.
Our goal is to empower individuals on their journey to sobriety, equipping them with the tools and support they need for long-term success. Our facility offers an inclusive, diverse set of programs designed to tackle the root causes of addiction and build strong mental and behavioral health to prevent relapse.
Contact Information
Address: 761 Cuthbert Boulevard, Cherry Hill, NJ 08002
Contact Number: (856) 890-9449
Website: The Recovery Village Cherry Hill at Cooper Drug & Alcohol Rehab
Overview of Rehab Programs for Treating Substance Abuse near Ambler, PA
For those struggling with substance abuse in or around Ambler, Pennsylvania, it can be a trial to find a reliable and professional source of help. Among the leaders in comprehensive addiction treatments is The Recovery Village Cherry Hill at Cooper Drug & Alcohol Rehab. Our facility takes pride in providing a critical lifeline to individuals seeking recovery from substance addiction, serving as a beacon of hope for those on the path towards sobriety.
Located at 761 Cuthbert Boulevard, Cherry Hill, NJ 08002, The Recovery Village Cherry Hill at Cooper Drug & Alcohol Rehab is only a short drive from Ambler, PA. We offer a range of programs, including inpatient and outpatient treatments, detox services, and long-term program options such as sober living arrangements and aftercare planning.
We fully understand the weight of the journey to recovery. Thus, we've equipped our facility with state-of-the-art medical facilities and highly trained professionals. More importantly, we provide an environment that fosters comfort, security, and confidentiality. Our goal is to assist every individual in overcoming addiction and laying the groundwork for a sustainable recovery.
Start your journey toward sobriety today. Our team is always ready to assist you. Just reach out to us via phone at (856) 890-9449 or visit our website at www.southjerseyrecovery.com to learn more about what we can do to support your path toward victory against addiction.
Common Co-Occurring Disorders in Ambler, PA
In Ambler, PA, like in many other places across the country, it's not uncommon for individuals to suffer from co-occurring disorders. This term refers to situations where a person is simultaneously affected by two or more health conditions, typically a mental health disorder and a substance use disorder. Identifying and understanding these disorders is an important step in effectively treating them.
One commonly seen pairing is depression and alcohol use disorder. Those suffering from depression might resort to alcohol as a form of self-medication, leading to reliance and eventual addiction. This can make the depressive symptoms worse, creating a vicious cycle that can be challenging to break without professional help.
Anxiety disorders and prescription drug misuse is another frequently observed combination. Anxiety sufferers may misuse prescription medications like benzodiazepines in an attempt to control their symptoms. However, this can quickly lead to dependence and addiction, complicating the individual's overall health situation.
Finally, post-traumatic stress disorder (PTSD) and opioid misuse also often co-occur. Individuals struggling with PTSD may attempt to numb their emotional pain through the use of opioids, leading to an increased risk of addiction. This combination is especially problematic due to the high risk of overdose associated with opioid use.
It's important to note that treatment for co-occurring disorders needs to address both the mental health and substance use issues simultaneously for the best chance of recovery. If you or someone you know is struggling with co-occurring disorders, professional help is available – reach out to a local health center or mental health professional for support and guidance.
Recovery Resources in Ambler, PA
State, Local, and Government Resources
Closest Treatment Facility
The Recovery Village Cherry Hill at Cooper Drug & Alcohol Rehab. This reputable facility offers comprehensive treatment for substance abuse disorders. Our contact details are as follows:
Common Substances of Abuse in Ambler, PA
The global issues of substance abuse have not spared any region, and Ambler, Pennsylvania, is no exception. Commonly abused substances in this region range from alcohol and illicit substances like marijuana, heroin, and cocaine to the misuse of prescription medication. In this section, we delve deep into the most commonly abused substances in both Ambler and the broader state of Pennsylvania.
Alcohol
Alcohol continues to be the most commonly abused substance in Ambler, as is the case in most parts of the United States. According to a 2019 Pennsylvania Youth Survey report, 24.3% of twelfth-grade students admitted to using alcohol in the past 30 days.
Prescription Drugs
Prescription drug abuse is another alarming concern in Ambler. A report by the Pennsylvania Department of Health revealed that opioids, particularly prescription pain relievers, were to blame for 65.5% of drug-related overdose deaths in Pennsylvania in 2018.
Illicit Drugs
Illegal drugs such as marijuana, cocaine, and heroin also contribute to the substance abuse problem in Ambler. The same Pennsylvania Youth Survey report indicated that 22.6% of high schoolers confessed to having used marijuana at least once in their lifetimes, while others admitted to experimenting with drugs like cocaine and heroin.
The Impact of Substance Abuse
Substance abuse has significant negative effects on individuals, families, and communities. It is often linked to a range of health, social, and economic problems, including crimes, domestic violence, traffic fatalities, and job loss. In Pennsylvania, the cost of substance abuse is estimated at over $53.77 billion annually, according to a study by the National Council on Alcoholism and Drug Dependence.
Fighting Substance Abuse in Ambler, PA
Addressing substance abuse requires the collective efforts of government agencies, healthcare providers, educators, families, and communities. In Ambler, interventions such as prevention education, treatment programs, and recovery support services are being implemented to combat this crisis. The goal is not only to lower the statistics but also to provide those struggling with substance abuse the help they need to reclaim their lives.
Warning Signs of Substance Abuse
Substance abuse is an issue that can impact anyone, including residents of Ambler, PA. It's important to identify the warning signs early to seek timely intervention. Enlisted below are some warning signs of substance abuse:
Behavioral changes: Sudden changes in behavior, increased secrecy, and general instability could indicate substance abuse.
Physical changes: Rapid weight loss or weight gain, unexplained injuries, and poor physical appearance could be signs.
Psychological changes: Frequent mood swings, unexplained paranoia, lack of motivation, and periods of unusual hyperactivity or agitation might suggest substance abuse.
Social changes: Neglecting responsibilities, deteriorating relationships with family and friends, and decreased participation in significant activities could be signs.
If you or a loved one are exhibiting these signs, help is available. The Ambler community is encouraged to contact their local health services or seek online resources for assistance. Early intervention can make a significant difference in addiction treatment outcomes and recovery.
For further information and assistance options, visit the official link of the Substance Abuse and Mental Health Services Administration (SAMHSA).
Alcohol Addiction Treatments in Ambler, PA
There are several reliable approaches to the treatment of alcohol addiction. Each approach is unique and tailored to suit the needs of the individual patient. This overview covers a range of treatments that are available to people residing in and around Ambler, PA.
Medication-assisted Therapy
This treatment approach uses FDA-approved drugs like Disulfiram, Acamprosate, and Naltrexone to help reduce alcohol cravings and withdrawal symptoms. The medication serves as a support while patients also engage in other forms of therapy for a holistic recovery experience.
Behavioral Therapy
A popular method used in alcohol addiction treatment is Cognitive Behavioral Therapy (CBT). Here, patients work with practitioners to identify triggers and create coping mechanisms. Other behavioral therapies include Motivational Enhancement Therapy and Family Therapy, which seek to improve family dynamics and offer support during the recovery process.
Alcoholics Anonymous (A.A.) and Other Support Groups
Support groups such as Alcoholics Anonymous (A.A.) enable individuals recovering from alcohol addiction to share experiences, provide mutual support, and gain from the knowledge of those who have successfully walked the path of recovery. Other support groups worth considering include SMART Recovery and Women for Sobriety.
The Recovery Village Cherry Hill at Cooper Drug & Alcohol Rehab
Located near Ambler, PA, The Recovery Village Cherry Hill at Cooper Drug & Alcohol Rehab is a comprehensive care facility that offers individualized treatment plans encompassing all the above-mentioned therapies and more. We also provide inpatient and outpatient services.
Aftercare and Sober Living
Post-treatment recovery is equally important, with aftercare programs and sober living houses offering the continuity of care needed for long-term sobriety. Aftercare programs could involve ongoing therapy, while sober living houses provide a clean environment free from triggers.
The Opioid Epidemic in Ambler, PA, and the Available Addiction Treatment Options
The opioid epidemic has severely impacted communities nationwide, with Ambler, PA being no exception. A significant number of residents have fallen victim to this crisis, leading to the escalation of opioid-related deaths and substance abuse in the area.
Nonetheless, numerous efforts have been initiated to combat this crisis. Several addiction treatment options have been set up to provide the necessary support to those affected. These facilities offer varying approaches to treatment, depending on the severity of the addiction, the type of substance involved, and the unique needs of each individual.
Addiction Treatment Options
Available treatment options include:
Inpatient treatment: These facilities offer around-the-clock care, providing medical detox and other necessary support.
Outpatient treatment: This option is best for those who have familial or work obligations. Patients benefit from therapy sessions without the need for an overnight stay.
12-step or group counseling: This is a widely utilized model of recovery offering peer support within a group structure.
Medication-Assisted Treatment (MAT): Under this approach, medications are used alongside behavioral therapies to treat substance use disorder.
Government Resources for the Opioid Epidemic
The U.S. government is dedicated to helping communities manage the opioid crisis. Several resources have been created to provide information and support:
HHS Opioids: A comprehensive resource from the U.S. Department of Health & Human Services navigates everything from understanding the opioid crisis to finding treatment for addiction.
SAMHSA's National Helpline: A free, confidential, 24/7, 365-day-a-year treatment and information service for individuals and families facing mental health and/or substance use disorders.
Naloxone for Opioid Overdose: A guide from the National Institute on Drug Abuse on how naloxone can save lives in opioid overdose situations.
Enduring the hardships of opioid addiction is challenging, but hope is present through these resources and addiction treatment facilities. Remember: it's never too late to seek help.
We sincerely believe in the power of recovery and change. We are dedicated to offering hope and healing to those struggling with substance abuse and addiction in Ambler, PA. Our genuine wish is for every individual we encounter to find lasting recovery and enjoy a life of health, happiness, and healing.
If you or a loved one need assistance, don't hesitate to make the essential step to recovery today. Our Recovery Advocates at South Jersey Recovery are standing by, ready to guide you or your loved one on the path to a brighter future. Though the road ahead may be challenging, we believe in you and will walk with you every step of the way toward recovery. Your journey to lasting recovery starts with a single step. Let's take that step together. Call (856) 890-9449 today to speak with a Recovery Advocate. We look forward to helping you or your loved one find healing and lasting recovery in Ambler, PA.
Questions?
Our Recovery Advocates are ready to answer your questions about addiction treatment and help you start your recovery.
Medical Disclaimer: The Recovery Village aims to improve the quality of life for people struggling with a substance use or mental health disorder with fact-based content about the nature of behavioral health conditions, treatment options and their related outcomes. We publish material that is researched, cited, edited and reviewed by licensed medical professionals. The information we provide is not intended to be a substitute for professional medical advice, diagnosis or treatment. It should not be used in place of the advice of your physician or other qualified healthcare provider.