Alcohol & Drug Rehab Treatment Resources in Wilmington, DE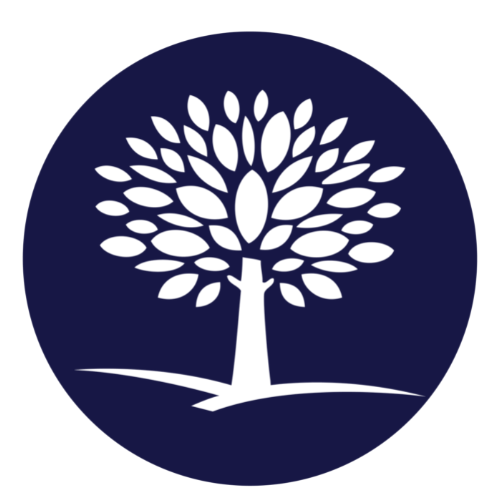 Last Updated: August 29, 2023
Editorial Policy | Research Policy
Substance Abuse Resources in Wilmington, DE
About Substance Abuse in Wilmington, DE
Wilmington, the most populous city in Delaware, has been grappling with substance abuse issues over the years. According to the Delaware Division of Substance Abuse and Mental Health, approximately one in every ten Delaware residents is struggling with substance abuse. With opioid abuse reaching alarming levels, Wilmington has not been spared, with a rate higher than the national average. It also reports that alcohol is the most commonly abused substance, while heroin and other opioids follow closely.
Local Treatment Resources
Fortunately, there's hope for those who want to break free from the shackles of addiction. Wilmington is home to The Recovery Village Cherry Hill at Cooper, a reputed addiction treatment center, providing a wide range of services from detoxification to inpatient rehabilitation, outpatient services, and long-term follow-up support. It's crucial to seek help today and make the transition towards a healthier life.
About Wilmington, DE
Wilmington, the largest city in Delaware, is a city steeped in history and culture. Founded in 1638, Wilmington has grown from a small settlement into a bustling city. Known for its dynamic economy that revolves around banking, pharmaceuticals, and more, the city has a heartbeat that appeals to both businesses and individuals.
Today, Wilmington's vibrant cityscape embodies a diverse population of over 70,000 residents, making it the most populous city in the state. The city exudes an alluring vibe with its blend of old-world charm and modern amenities, all co-existing in harmony. Its architecture spans from colonial to contemporary, and the city's art scene is thriving with numerous galleries, museums, and festivals.
Despite these attributes, Wilmington faces a significant challenge – substance abuse. Substance abuse, particularly opioids, has been a major issue impacting the community. According to Delaware Health and Social Services, hundreds of people in Wilmington are admitted to substance abuse treatment programs annually, highlighting the scale of the issue.
A collaborative community approach is being taken to combat this issue. Local organizations like Hope Street Delaware and city initiatives are working tirelessly to provide access to treatment and recovery services, as well as promote education and understanding about substance abuse. While the road ahead may be tough, the resilience of Wilmington and its residents gives hope for a healthier community in the future.
Our Facility
For individuals in Wilmington, DE, seeking help for substance use and co-occurring mental health disorders, The Recovery Village Cherry Hill at Cooper is our facility located close by. We offer comprehensive treatment solutions devised to address the root causes of addiction while facilitating lasting recovery.
As one of the leading rehab centers in the region, our facility is accessible and offers an array of therapies and treatment modalities, including individual and group therapy, cognitive-behavioral therapy (CBT), medication-assisted treatment (MAT), and more.
Moreover, our holistic approach considers an individual's physical, mental, and emotional well-being to ensure sustained recovery.
We look forward to assisting you on your journey to recovery. Please do not hesitate to contact us for more information.
Overview of Rehab Programs for Treating Substance Abuse Near Wilmington DE
If you're looking for reliable, high-quality, and comprehensive rehab programs near Wilmington, DE, The Recovery Village Cherry Hill at Cooper stands out for its exceptional services and dedicated team of professionals. We understand that overcoming substance abuse requires a personalized approach, comprehensive treatment plans, and a caring and supportive environment. Our facility is ideally located close to Wilmington, making it easily accessible for those needing our services.
We specialize in providing a wide range of services tailored to address the unique needs of each individual. We offer comprehensive treatment plans for various types of substance abuse, which include medical detox, inpatient care, outpatient rehab, and aftercare as a part of our substance abuse treatment programs. Our experienced team of professionals is committed to helping every client navigate their path to recovery with dignity, respect, and care.
You can find us conveniently situated at 761 Cuthbert Boulevard, Cherry Hill, NJ 08002. We encourage you to reach out to us with any inquiries you may have about the range of services we offer. We can be reached at (856) 890-9449.
You can also explore an array of additional resources, tips, and information on our website. To learn more about our facilities and our treatment plans or to take a virtual tour, please visit our website at www.southjerseyrecovery.com. We look forward to helping you or your loved one start your recovery journey with us.
We're committed to your healing and recovery and understand that the path to health and wellness can be different for everyone. That's why we continually strive to offer the best practice treatments in a comfortable, safe, and supportive environment. We invite you to experience the quality of care The Recovery Village Cherry Hill at Cooper provides.
Understanding Common Co-Occurring Disorders in Wilmington, DE
Co-occurring disorders, also known as dual diagnosis, are a condition where people experience a mental illness and a substance abuse problem simultaneously. In Wilmington, Delaware, there are several common co-occurring disorders that public health officials and providers have identified. These include depression and alcoholism, bipolar disorder and drug addiction, and anxiety disorders with addiction to various substances, among others.
Depression and alcoholism often co-occur. Depression is a persistent feeling of sadness and loss of interest that can negatively affect a person's thoughts, feelings, and actions. Some individuals may use alcohol as a form of self-medication to cope with these symptoms. However, alcohol is a depressant that can exacerbate symptoms of depression and make them more difficult to treat.
Bipolar disorder and drug addiction is another common co-occurring disorder in Wilmington. Bipolar disorder is a mental health condition characterized by extreme mood swings that include emotional highs (mania or hypomania) and lows (depression). Some people with bipolar disorder may turn to drugs as a way to alleviate their symptoms. However, drug misuse can often lead to addiction and can make the symptoms of bipolar disorder worse.
Finally, anxiety disorders are often found to co-occur with addiction to various substances. Anxiety disorders can range from generalized anxiety disorder (GAD), which is characterized by chronic anxiety, excessive worry, and tension, to panic disorder which features sudden attacks of fear and anxiety. Substance use can provide temporary relief from these symptoms, but it often ultimately worsens anxiety and can lead to addiction.
In conclusion, it is important that individuals experiencing symptoms related to these common co-occurring disorders seek help from professionals who are equipped to treat both mental health disorders and substance use disorders simultaneously. By addressing both disorders concurrently, the chances of recovery and maintaining long-term sobriety improve significantly.
Substance Abuse in Wilmington, Delaware
In the city of Wilmington, Delaware, substance abuse is a major concern, with several substances being frequently abused. Identifying these substances and understanding their use prevalence would help strategize appropriate interventions adequately.
Alcohol
Alcohol remains one of the most abused substances in Delaware, with Wilmington being no exception. According to a newsletter from the Delaware Division for Substance Abuse and Mental Health, about 17% of adults in Delaware reported binge drinking in the past month, a rate higher than the national average.
Opioids
Like much of the United States, Delaware, including Wilmington, is deeply concerned about opioid abuse. The Delaware Department of Health and Social Services reported a spike in deaths caused by opioid-related overdoses, with the state having the 12th highest rate in the country. In 2019 alone, there were 431 overdose deaths, with Fentanyl being a major culprit.
Prescription Drugs
The misuse of prescription drugs, especially pain-relievers, stimulants, and sedatives, is an area of concern. According to a report by the Delaware Information and Analysis Center, about 80% of those who started heroin in the 2000s reported misusing prescription opioids before transitioning to heroin.
Cocaine
Cocaine also presents a significant substance abuse issue in Wilmington. The Delaware Information and Analysis Center reported that cocaine was involved in 1 in 5 substance abuse-related deaths in the state in 2019.
Identifying the common substances of abuse in Wilmington, Delaware, is an important step toward addressing the issue headlong, crafting adequate interventions, and supporting those who are struggling with addiction.
Warning Signs of Substance Abuse
If you or someone you know may be experiencing substance abuse, it's crucial to understand the signs and get help as soon as possible. Substance abuse can lead to a host of problems, including health-related issues, financial strain, and problems with relationships and work. Here in Wilmington, DE, it's important to recognize the warning signs and understand the resources available. Here are common signs of substance abuse:
Significant changes in behavior, mood, or personality.
A noticeable drop in attendance and performance at work or school.
Changes in physical appearance, including sudden weight gain or loss and general lack of grooming.
Engaging in secretive or suspicious behaviors.
Experiences financial difficulties despite having a consistent income.
Develops an overwhelming craving for the substance and the need to use it regularly – either daily or several times a day.
Please always remember: Anyone struggling with substance abuse needs and deserves help. If you see these warning signs in yourself or a loved one, don't hesitate to seek help. The Delaware 2-1-1 system is a great resource for finding substance abuse treatment programs and services in the Wilmington area.
Don't Ignore the Signs
Reaching out for help can sometimes be the hardest step, but it's the most important one. It's never too early or too late to address substance abuse issues. The Wilmington community is here to support you.
Alcohol Addiction Treatments in Wilmington, DE
Overcoming alcohol addiction can be a challenging journey, but numerous treatments are available that can help individuals deal with this problem. Wilmington, DE, offers a broad range of treatment methods.
Types of Treatments Available:
The 12-Step Program: widely adopted worldwide, this Program offers a holistic method to overcome addiction, including peer support.
Behavioral Therapies: these therapies help to change the attitudes and behaviors related to alcohol addiction, thereby promoting a healthier lifestyle.
Detoxification: this is usually the first step towards recovery, aiming to clear the body of alcohol.
Medication-assisted treatment: these include FDA-approved drugs like Naltrexone, Disulfiram, and Acamprosate that help to suppress withdrawal symptoms and cravings.
Combining these treatments can form a comprehensive treatment plan suitable for each individual's needs.
The Opioid Epidemic in Wilmington, DE
The nation is currently facing an opioid crisis, with Wilmington, DE being one of the hardest-hit cities. According to the Centers for Disease Control and Prevention (CDC), Wilmington's overdose death rate is one of the highest in the country.
Factors contributing to Wilmington's opioid crisis
Wilmington's opioid crisis is influenced by several factors. For one, there's a high availability of powerful opioids such as Fentanyl. Second, many residents struggle with social determinants of health like poverty, unemployment, and lack of access to quality healthcare services and education.
Options for addiction treatment in Wilmington, DE
Despite these grim statistics, there's hope. Several resources help individuals in Wilmington fight opioid addiction, including outpatient treatment programs, residential treatment centers, detoxification facilities, and recovery houses. Some of these include:
Brandywine Counseling & Community Services: This center offers outpatient treatment programs that include medication-assisted treatment (MAT), individual counseling, group counseling, and more.
Substance Abuse and Mental Health Services Administration (SAMHSA): SAMHSA provides a directory of licensed, certified opioid treatment programs in Delaware, including in Wilmington.
Help Is Here DE: Run by the Delaware Government, this website provides resources for individuals struggling with addiction, as well as their family and friends.
Individuals and families can contact these organizations directly to start their journey toward recovery. More information about resources can be found on the Help Is Here DE website, which includes a comprehensive list of resources available across the state.
Government Initiatives to Address the Opioid Epidemic
The Delaware state government is making efforts to manage the opioid epidemic by taking a comprehensive and collaborative approach. Several initiatives, like prescription monitoring programs, the naloxone distribution program, and the enactment of tougher penalties for illegal opioid distribution, demonstrate action toward curbing the epidemic. For more information on their initiatives, visit the Delaware Opioid Strategic Plan.
In conclusion, while the opioid crisis in Wilmington is severe, plenty of resources are available to help individuals and families affected by this epidemic move toward recovery.
Hope for Lasting Recovery in Wilmington DE
We understand that battling substance abuse in Wilmington, DE, can be challenging. But remember, it's more than possible to gain control and start a fresh journey toward recovery. Our Cherry Hill facility, conveniently located at 761 Cuthbert Boulevard, Cherry Hill, NJ 08002, is always ready to help.
Don't let distance dissuade you, Wilmington DE residents are always welcome, and we encourage you to reach out. A Recovery Advocate is standing by, ready to guide you or a loved one on the path to lasting recovery.
Contact Us Now
Let's face addiction head-on together. Call us at (856) 890-9449 today to speak with a Recovery Advocate. You can learn more about our facility and the services we provide by visiting our website at www.southjerseyrecovery.com.
Questions?
Our Recovery Advocates are ready to answer your questions about addiction treatment and help you start your recovery.
Medical Disclaimer: The Recovery Village aims to improve the quality of life for people struggling with a substance use or mental health disorder with fact-based content about the nature of behavioral health conditions, treatment options and their related outcomes. We publish material that is researched, cited, edited and reviewed by licensed medical professionals. The information we provide is not intended to be a substitute for professional medical advice, diagnosis or treatment. It should not be used in place of the advice of your physician or other qualified healthcare provider.