Alcohol & Drug Rehab Treatment Resources in Vineland, NJ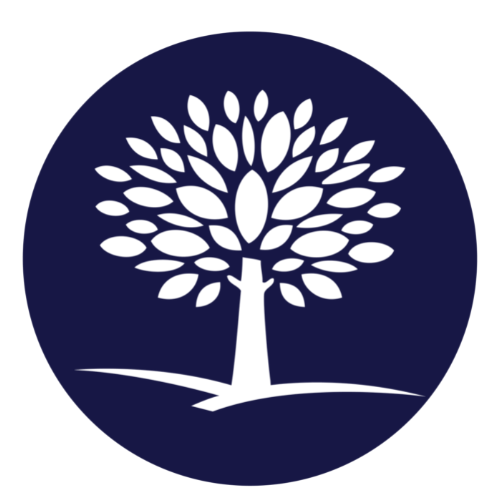 Last Updated: August 28, 2023
Editorial Policy | Research Policy
Substance Abuse Resources in Vineland, New Jersey
In the vibrant city of Vineland, New Jersey, substance abuse, unfortunately, remains a prevalent issue, mirroring the broader national crisis. According to the latest data from the New Jersey Department of Human Services, numerous individuals and families continue to grapple with addiction and the associated struggles on a daily basis. The urgent need for comprehensive treatment resources is evident, with a stark increase in opioid-related emergency room visits and fatal overdoses reported in recent years. In response, Vineland and the surrounding areas offer a diverse range of resources, including outpatient and inpatient treatment centers, 12-step programs, individual and group therapy, and medication-assisted therapies. These options cater to a range of unique individual needs and circumstances, with the shared goal of providing support, rehabilitation, and sustainable long-term recovery.
As we collectively strive to address this ongoing issue, it is encouraging to note that assistance is readily available for those struggling with substance use disorders in Vineland. Efforts are being made at every level — from individual healthcare providers to community initiatives and state policies — to curb the negative impacts of substance abuse and to foster a healthier, happier community.
About Vineland, NJ
Located in the heart of Cumberland County, New Jersey, Vineland is a vibrant city with a rich history. First settled in 1861 by Charles K. Landis, it was intended to be a utopian society based on agriculture and progressive thinking. Over the years, it has grown into a diverse hub filled with cultural, educational, and recreational opportunities.
As per the 2020 U.S. Census, Vineland, NJ, has a population of nearly 60,000 people. The city blends the serenity of suburban small-town charm with a dynamic economic infrastructure. It's home to several parks and recreational areas, enhancing the liveability of its residents. Vineland also offers an array of businesses, healthcare facilities, and schools, making it a well-rounded community.
However, like many other cities in the United States, Vineland faces challenges related to substance abuse among its inhabitants. The issue has garnered attention from city officials and community leaders who are keenly focused on finding effective measures to counteract these problems. Local organizations, such as the Cumberland County Healthy Communities Coalition and the Inspira Health Network, offer a variety of prevention, treatment, and recovery programs for those struggling with substance use disorders.
Through the concerted efforts of government bodies, community organizations, and individual citizens, Vineland continues to strive for a healthier and safer environment for all its residents. The city is a testament to community resilience and the power of collective action in overcoming societal challenges.
Our Closest Facility
The Recovery Village Cherry Hill at Cooper Drug & Alcohol Rehab
If you or a loved one are seeking help, The Recovery Village Cherry Hill offers a range of evidence-based treatment methods to support recovery success and help to build a healthier future. We believe in treating not just the symptoms but the root causes of addiction, integrating mental health therapy as part of our recovery strategy. Don't wait; start your recovery journey with us today.
Overview of Rehab Programs for Treating Substance Abuse near Vineland NJ
When it comes to recovery from substance abuse, choosing the right rehab program is crucial. The Recovery Village Cherry Hill at Cooper Drug & Alcohol Rehab, located near Vineland, New Jersey, adopts a comprehensive approach that caters to individuals grappling with substance abuse and co-occurring mental health disorders.
The facility focuses on treating substance abuse with an amalgamation of evidence-based therapies, holistic healing practices, and a strong support system, ensuring that individuals navigate the path of recovery in a nurturing and supportive environment. This approach allows us to offer personalized treatment plans that align with the unique needs and recovery goals of each individual.
At The Recovery Village Cherry Hill at Cooper Drug & Alcohol Rehab, treatment programs range from medically assisted detox, residential treatment, and partial hospitalization program to outpatient and aftercare programs. Each program is structured to deliver the appropriate level of support and treatment based on the stage of recovery each individual is at and the severity of their dependence.
The Recovery Village Cherry Hill at Cooper Drug & Alcohol Rehab is conveniently located at 761 Cuthbert Boulevard, Cherry Hill, NJ 08002. The serene and comfortable environment of the facility helps individuals focus on their recovery, away from potential triggers and distractions.
Reach out to our dedicated team at (856) 890-9449 to learn more about our rehab programs. We also encourage you to visit our website https://www.southjerseyrecovery.com/ for a comprehensive view of our treatment modalities and programs. At The Recovery Village Cherry Hill at Cooper Drug & Alcohol Rehab, we are committed to assisting you in your recovery journey.
Common Co-Occurring Disorders in Vineland, NJ
Vineland, New Jersey, an urban area that faces a variety of healthcare-related challenges, has several common co-occurring disorders often observed among its citizens. Co-occurring disorders, formerly known as dual diagnoses, represent a condition where an individual has both a mental illness and a substance use disorder.
The most prevalent co-occurring disorders in Vineland consist of depression and alcohol abuse, Anxiety disorders alongside opioid addiction, and schizophrenia with substance abuse. It's essential to treat these disorders simultaneously, as neglecting one can lead to exacerbation of the other.
ADHD and substance use disorders also frequently co-occur in Vineland. ADHD, or attention-deficit/hyperactivity disorder, can lead to impulsive behaviors, including experimentation with drugs and alcohol. Substance misuse often follows, leading to a damaging cycle that requires comprehensive treatment.
Bipolar disorder and alcohol use disorder is another common pairing, wherein individuals turn to alcohol during manic or depressive episodes, often leading to severe health consequences.
Addressing these co-occurring disorders is a priority in Vineland, NJ. Fortunately, many local treatment centers and recovery support groups are available for effective care and counseling. These centers use an integrated approach to treat both the mental health issue and substance use disorder concurrently, enhancing the chances of a successful recovery and reducing the risk of relapse.
The emphasis on treating such disorders simultaneously has increased, resulting in heavy investment and research focus on interconnected mental health and addiction services aimed toward building a healthier Vineland community.
Recovery Resources in Vineland, NJ
In Vineland, NJ, there are several state, local, and government resources available for people seeking recovery from drug and alcohol addiction. Each of these resources offers a unique set of services to assist you on your path to recovery. For comprehensive care and support, you can also consider our nearby facility, The Recovery Village Cherry Hill at Cooper Drug & Alcohol Rehab.
State and Local Government Resources:
The Recovery Village Cherry Hill at Cooper Drug & Alcohol Rehab:
Located just a short drive from Vineland, NJ, The Recovery Village Cherry Hill at Cooper Drug & Alcohol Rehab offers personalized addiction treatment programs. Our team is committed to helping you on your journey to recovery. You can find us at:
Address: 761 Cuthbert Boulevard, Cherry Hill, NJ 08002
Contact Number: (856) 890-9449
Website: www.southjerseyrecovery.com
Common Substances of Abuse in Vineland, NJ
Vineland, New Jersey, like many regions across the United States, has been contending with substance abuse issues. While the problem spans a broad scope of substances, some are more common than others.
Alcohol
Alcohol remains a major issue in Vineland as it does nationwide. According to the New Jersey Department of Human Services, in 2019, 26.1% of substance abuse treatment admissions in Cumberland County, where Vineland is located, were due to alcohol.
Opioids
The nationwide opioid crisis also significantly affects Vineland residents. The Centers for Disease Control and Prevention notes that Cumberland County had a significant rate of opioid prescribing in 2018 at a rate of 65.1 prescriptions per 100 persons, reflecting the heightened prevalence of opioid abuse.
Marijuana
The use of marijuana remains high in Vineland. As per the N.J. Department of Human Services, marijuana was a primary drug of choice for 19.2% of those admitted to drug treatment programs in Cumberland County in 2019.
Cocaine and Crack Cocaine
The abuse of cocaine, including crack cocaine, also remains a concern. The NJ Department of Human Services report reveals that cocaine-related admissions in Cumberland County represented 12.3% of total admissions in 2019.
Efforts to address substance abuse in Vineland include the implementation of treatment programs and initiatives aimed at preventing drug and alcohol abuse. Additionally, state and local agencies are working steadily to curb this concern through education and outreach campaigns targeting both youth and adults.
Warning Signs of Substance Abuse
Substance abuse is not always immediately obvious and can sometimes be hidden by the individual suffering from it. However, there are common signs that may signal a person's struggle in Vineland, NJ. This includes but is not limited to noticeable changes in behavior, drastic mood swings, withdrawal from social activities, and deterioration of physical appearance. While these signs may not definitively indicate substance abuse, they commonly manifest in those who are struggling and should be taken seriously.
Behavioral changes might include sudden neglect of responsibilities at work, school, or home. This can range from a decrease in performance and productivity to entirely unexplained absences. Similarly, their social activities and friend circles may change drastically. They could display an unusual lack of interest in their hobbies, activities, or the people they previously cherished. Neglecting old friends to spend time with new ones or spending a lot of time alone could also be indications of substance abuse.
Mood-related signs could include heightened irritability, defensive behavior when questioned about substance use, frequent mood swings, and a generally pessimistic attitude toward themselves and others. Physically, they might be neglecting personal grooming habits and may look unkempt or dirty more frequently than before. This could also be coupled with users displaying frequent bouts of fatigue or overall appearing to be unwell.
If you or a loved one is showing these signs, it might be a cry for help. It is essential to take these signs seriously and respond accordingly. For help, consider reaching out to Immediate Mental Health Services or a local health care provider.
Comprehensive Overview of Alcohol Addiction Treatments in Vineland, NJ
Addressing alcohol addiction is a critical step toward health and recovery. In and around Vineland, NJ, numerous effective treatments are available to combat this issue. While this review doesn't cover specific rehab facilities, it highlights the therapeutic strategies applied overall, as well as our nearest facility, The Recovery Village Cherry Hill at Cooper Drug & Alcohol Rehab, for a more precise understanding of the options.
Alcohol Addiction Treatments
Treatment for alcohol addiction typically begins with an evaluation, followed by a detoxification process. This helps in monitoring withdrawal symptoms and stabilizing the patient's health before introducing therapeutic interventions. The types of treatment generally include both behavioral and pharmacological interventions:
Behavioral Treatments: They target the attitudes, behaviors, and skills related to alcohol addiction. Techniques include Cognitive Behavioral Therapy (CBT), motivational enhancement therapy, and counseling.
Pharmacological Treatments: Several FDA-approved drugs are administered to assist with withdrawal symptoms and prevent relapse.
It is crucial to note that effective treatment often incorporates a combination of the two, adjusted to the patient's individual needs and circumstances.
The Recovery Village Cherry Hill at Cooper Drug & Alcohol Rehab
For residents in and around Vineland, our nearest alcohol addiction treatment center is The Recovery Village Cherry Hill at Cooper Drug & Alcohol Rehab.
This center provides a comprehensive addiction treatment program under experienced medical professionals' guidance. To get more information or schedule an appointment, feel free to contact us at (856) 890-9449.
The Recovery Village Cherry Hill offers an array of treatments tailored to the individual's unique needs. They implement a patient-focused approach, which includes:
Assessment and Diagnosis
Detoxification
Individual and group therapy
Pharmacological treatments
Aftercare planning and ongoing recovery resources
The commitment of The Recovery Village Cherry Hill toward patients' recovery makes it a sterling choice for those seeking help against alcohol addiction.
Final Thoughts
Alcohol addiction is a pressing issue impacting many lives, and effective treatment is paramount for society's well-being. Understanding the therapeutic options available and choosing the path to recovery is the first step. Remember, every step towards recovery counts as a victory.
The Opioid Epidemic in Vineland, NJ, and Available Addiction Treatment Options
The ongoing opioid crisis is a grave concern in the United States, significantly impacting the state of New Jersey, particularly in Vineland City. Here, the growing number of opioid-related deaths and overdoses has underpinned the urgency of finding practical treatment solutions.
Opioid Epidemic Situation in Vineland
According to reports, the prescription opioid and illicit drug abuse situation in Vineland has exacerbated over the years, with opioids now a public health risk that necessitates immediate intervention.
Addiction Treatment Options in Vineland
Facing this crisis, various addiction treatment facilities and programs are available in Vineland, NJ. These include inpatient rehabilitation, outpatient treatment centers, detox programs, counseling, and medication-assisted treatment (MAT). It's critical to identify the best type of treatment, depending on the nature and extent of the addiction.
Government Resources
Patients and their families can find assistance and resources available from both the local and federal governments. Noteworthy among them include:
In addition to these, several local nonprofit organizations and community-based groups engage in the fight against opioid abuse and also offer useful resources.
In Conclusion
Vineland, NJ, is confronted with an escalating opioid crisis that necessitates urgent attention and concerted efforts. Ensuring the availability of and access to effective treatment options as well as our collective response to this public health emergency is paramount to curbing opioid addiction in the city.
For further local and national resources, call the free, confidential 24/7 SAMHSA helpline at 1-800-662-4357.
We're here for you, Vineland NJ, to provide the support you need to march boldly towards a future free from addiction. Recovery begins with one courageous step, challenging though it may be, but reaps countless rewards.
Your hope for lasting recovery is our mission. We understand the pain, struggle, and isolation of addiction, but believe firmly in your ability to overcome it. Believe in yourself, for we certainly believe in you. Remember, it's never too late to start anew.
Reach out to our compassionate, dedicated Recovery Advocates at South Jersey Recovery. We're committed to helping you maneuver the path of recovery, offering necessary guidance and support.
Your journey to recovery is unique, and we're prepared to provide personalized care that suits your specific needs and paces. You don't have to face this battle alone. Together, we can achieve lasting recovery.
We invite you to visit us at our closest facility: South Jersey Recovery
761 Cuthbert Boulevard
Cherry Hill, NJ 08002
You can also get in touch with us via phone: (856) 890-9449.
For more information about our services and how we can assist you on your recovery journey, please visit our website: www.southjerseyrecovery.com.
Questions?
Our Recovery Advocates are ready to answer your questions about addiction treatment and help you start your recovery.
Medical Disclaimer: The Recovery Village aims to improve the quality of life for people struggling with a substance use or mental health disorder with fact-based content about the nature of behavioral health conditions, treatment options and their related outcomes. We publish material that is researched, cited, edited and reviewed by licensed medical professionals. The information we provide is not intended to be a substitute for professional medical advice, diagnosis or treatment. It should not be used in place of the advice of your physician or other qualified healthcare provider.