Alcohol & Drug Rehab Treatment Resources in Trenton, NJ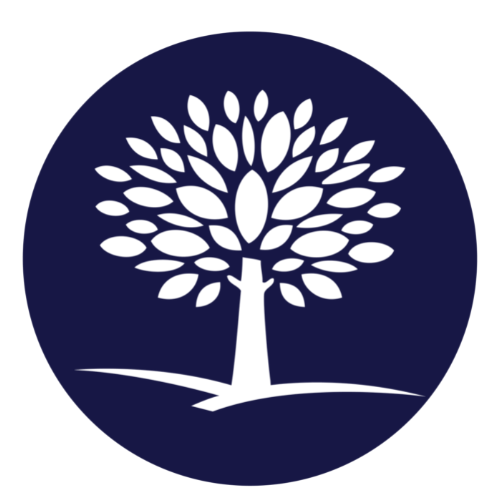 Last Updated: August 29, 2023
Editorial Policy | Research Policy
Substance Abuse Resources in Trenton, New Jersey
Overview of Substance Abuse in Trenton
In Trenton, New Jersey, substance abuse, particularly involving opioids, has been a significant public health issue. According to statistics from the New Jersey Department of Human Services, there has been a steady increase in drug-related overdoses in the last few years, with opioids accounting for a significant proportion of these cases. Furthermore, the impact of the COVID-19 pandemic has intensified the issue, with stress and isolation leading to increased substance use. However, the city and the state at large have intensified efforts toward effective treatment resources to combat this growing issue.
Treatment Resources in Trenton NJ
In response to the climbing substance misuse rates, numerous resources have been established in Trenton and throughout New Jersey to provide aid. These include rehabilitation facilities, counseling services, as well as community outreach programs. Each of these resources plays a unique role in supporting residents battling substance use disorders on their path to recovery. Whether an individual needs detox facilities, therapy, or long-term support, there are resources available in Trenton that can provide the necessary assistance.
About Trenton, New Jersey
Located near the heart of the United States' historical east coast, Trenton, New Jersey, carries a rich tapestry of history intermixed with modern urban development. As the turning point for the American Revolutionary War, Trenton takes great pride in being a bearer of our nation's past while contributing to its future. Possessing a vibrant cultural blend, Trenton plays host to a variety of festivals, museums, art galleries, and local businesses, making it a unique fusion of history and modernity.
As of the recent census data, the population of Trenton is estimated to be over 83,000 residents. Consequent to being an urban center, Trenton has a diverse demographic makeup, which brings with it a potpourri of cultural experiences and is central to the city's charm.
However, like many other urban areas across the country, Trenton grapples with several community challenges, a significant one being substance abuse. Addiction has become a pervasive issue affecting the city's overall health and development index. Substance abuse, primarily in the form of opioid misuse, has taken a toll on this historic city, with an increasing number of lives lost to this crisis each year. It is a battle that Trenton's local government, healthcare systems, and community organizations are actively trying to combat with a multi-pronged approach, focusing on prevention, treatment, and recovery support.
The complexity of the substance abuse issue in Trenton strengthens the community's resolve to push for a safer, healthier city. Through a combination of state funding, community outreach, and innovative strategies, Trenton continues to strive toward the goal of reducing substance abuse, thereby creating a safer environment for its residents.
Our Closest Facility
We would like to introduce you to our nearest facility for those seeking help in Trenton, NJ, for substance use and co-occurring mental health disorders: The Recovery Village Cherry Hill at Cooper Drug & Alcohol Rehab. Located at 761 Cuthbert Boulevard, Cherry Hill, NJ 08002, we are conveniently accessible for individuals in Trenton who are ready to embark on the pathway to recovery.
For more information about our services or to schedule a personal consultation, please contact us at (856) 890-9449. You can also learn more about us through our website at https://www.southjerseyrecovery.com/.
Overview of Rehab Programs for Treating Substance Abuse in the Vicinity of Trenton, NJ
The burden of substance abuse and addiction is a considerable challenge that requires a comprehensive approach to treatment. It calls for innovative, personalized strategies that can address the unique needs of each individual. In the vicinity of Trenton, NJ, The Recovery Village Cherry Hill at Cooper Drug & Alcohol Rehab leads the way in offering a multifaceted suite of services designed to support individuals in their recovery journey.
The Recovery Village Cherry Hill's rehab programs range from medical detox to inpatient care, partial hospitalization, intensive outpatient, outpatient services, and aftercare. Each program is expertly tailored to gently guide patients towards recovery, addressing their unique needs and enabling them to regain control over their lives. By combining evidence-based treatments with holistic therapies, the facility offers a comprehensive approach to rehabilitation and recovery.
The professionals at The Recovery Village Cherry Hill understand the complexities involved in addiction treatment and are committed to helping individuals overcome these challenges. With a team of highly skilled and dedicated professionals, they provide a nurturing environment to foster growth, resilience, and, ultimately, recovery.
The Recovery Village Cherry Hill at Cooper Drug & Alcohol Rehab is conveniently located at 761 Cuthbert Boulevard, Cherry Hill, NJ 08002, just a short drive from Trenton. For more information about the facility and the services we offer, give us a call at (856) 890-9449.
Common Co-Occurring Disorders in Trenton, NJ
The term' co-occurring disorders' often refers to the simultaneous presence of a mental health disorder and a substance use disorder within an individual. In Trenton, New Jersey, such cases have been documented throughout various demographic groups due to a range of socio-cultural and economic variables. Below we explore some of the commonly observed co-occurring disorders in Trenton, NJ.
Depression and Alcoholism: Depression, a widespread mental illness, often co-occurs with alcoholism. Many people use alcohol to self-medicate, potentially leading to dependence and alcoholism. This co-occurrence requires comprehensive treatment programs that address both issues to promote productive recovery.
Post-Traumatic Stress Disorder (PTSD) and Substance Abuse: An alarmingly high correlation exists between PTSD and substance abuse, particularly in urban environments that record higher instances of violence and stressful living conditions, such as Trenton. Specialized treatment methods that cater to the unique needs of those affected by both PTSD and substance abuse are vital for effective recovery.
Anxiety and Drug Dependence: Anxiety disorders concurrently occur with drug dependence. Similar to depression and alcoholism, individuals suffering from anxiety might use drugs as a coping mechanism, potentially leading to addiction.
For more information or seeking assistance with co-occurring disorders, there are several local resources available, such as the New Jersey Department of Human Services, Division of Mental Health and Addiction Services, and the Trenton Health Team. Always remember that reaching out for help is the first step towards recovery and improving one's quality of life.
Recovery Resources in Trenton, NJ
The following is a list of trusted government, state, local, and closest recovery resources available in Trenton, NJ.
The Recovery Village Cherry Hill at Cooper Drug & Alcohol Rehab
State and Local Recovery Resources
Please find below a list of various other resources available in the area:
New Jersey Division of Mental Health and Addiction Services (DMHAS)
Common Substances of Abuse in Trenton, NJ
In Trenton, NJ, as in many other regions around the U.S., substance abuse is a significant public health issue. According to the New Jersey Department of Health, the abuse of a range of substances, such as illicit drugs, prescription medication, and alcohol, dramatically affects the physical, mental, and social health of individuals and communities. Let's delve into the most commonly abused substances in Trenton.
Illicit Drugs
The use of illicit drugs, particularly heroin, and cocaine, remains a significant issue in Trenton. According to the New Jersey Drug Monitoring Initiative, heroin represented 48% of substance abuse treatment admissions in Mercer County, where Trenton is located, in 2016.
Prescription Medication
Painkiller abuse, particularly prescription opioids, is another grave concern. The NJ Department of Human Services reported that in 2017, New Jersey physicians wrote 38.3 opioid prescriptions for every 100 persons. This is lower than the average national rate of 58.7 prescriptions.
Alcohol
Alcohol abuse is as prevalent in Trenton as it is anywhere else in America. According to the Substance Abuse and Mental Health Services Administration (SAMHSA), just over 22% of New Jersey adults reported binge alcohol use in the past month, as of a 2016-2017 survey.
Addressing these vital public health issues is crucial. City and state health departments, along with nonprofit organizations, are working tirelessly to devise and implement effective countermeasures to combat substance abuse in Trenton, NJ.
Warning Signs of Substance Abuse
Substance abuse can lead to severe physical, emotional, and societal consequences. It is crucial to recognize the warning signs as early as possible to seek appropriate help. If you or any of your loved ones are experiencing the following symptoms, there may be a chance of substance abuse:
Drastic changes in behavior, attitude, or habits that are not explainable.
Continued use of substances even after negative consequences.
Secrecy and isolation, avoidance of social interactions.
Physical signs like bloodshot eyes, unexplained weight loss or weight gain, and deterioration of physical appearance.
Financial difficulties without any justified reason.
Inability to control or lower the use of substances.
The road to recovery begins with understanding and acknowledging the problem. If you notice these red flags, it's essential to seek professional help. Several organizations in Trenton, NJ, provide healthcare support, counseling, and treatment for substance abuse victims. You don't have to battle substance abuse alone; support is available.
In case of emergency or imminent threat due to substance abuse, don't hesitate to call the Substance Abuse and Mental Health Services Administration's (SAMHSA) National Helpline at 1-800-662-HELP (4357).
Alcohol Addiction Treatments in Trenton, NJ
Effective alcohol addiction treatment comprises a comprehensive, rounded approach, incorporating medical, psychological, and social resources. Trenton, NJ, offers various treatments for alcohol addiction, focusing on both the physical and psychological aspects of the disease.
Treatments Available
The treatments available in Trenton, NJ, and nearby areas range from medically managed detoxification to address the physical aspects of the addiction to individual counseling and group therapy sessions to handle the psychological factors.
Medically Managed Detoxification: This initial stage of treatment involves the safe withdrawal from alcohol, often assisted by medications to lessen withdrawal symptoms and ensure physical stability.
Individual & Group Counseling: Counseling focuses on identifying triggers, building coping strategies, and strengthening motivation for recovery.
Family Counseling: Experts consider addiction a "family disease." Family counseling sessions can aid in the healing process for family members affected by the person's addiction.
Self-help Programs: These programs provide ongoing support and opportunities to connect with others in the recovery community.
The Recovery Village Cherry Hill at Cooper Drug & Alcohol Rehab
Just a short distance from Trenton, The Recovery Village Cherry Hill at Cooper Drug & Alcohol Rehab provides a complete continuum of care for alcohol addiction, from medically managed detox to inpatient and outpatient programming.
This facility offers a personalized approach to recovery with individualized treatment plans based on the patient's needs and goals. Treatments can include individual, group, and family therapy sessions, as well as holistic therapies like yoga and art therapy.
The Recovery Village Cherry Hill at Cooper Drug & Alcohol Rehab is located at 761 Cuthbert Boulevard, Cherry Hill, NJ 08002. To inquire about treatment options, call (856) 890-9449.
Access and Coverage
Access to alcohol addiction treatment in Trenton, NJ, varies, depending on your healthcare provider. Treatment services may be covered by private insurance, Medicaid, or Medicare. Assistance programs are also available, which can help those who don't have insurance coverage.
Conclusion
Overcoming alcohol addiction can be challenging, but with the right support and treatment, recovery is possible. Numerous resources in and around Trenton, NJ, including The Recovery Village Cherry Hill at Cooper Drug & Alcohol Rehab, are available to help individuals on their journey to sobriety.
The Opioid Epidemic in Trenton, NJ, and Available Addiction Treatment Options
The city of Trenton, New Jersey, like many other areas throughout the United States, is grappling with the impacts of the opioid epidemic. In the past years, the number of opioid-related deaths has significantly escalated, posing a severe public health crisis that necessitates immediate attention and action.
In response to this crisis, a range of addiction treatment options has been made available to community members. These resources aim to deliver necessary support to individuals and their families affected by opioid addiction.
Opioid Addiction Treatment Options in Trenton, NJ
Treatment options available in Trenton include detoxification services, outpatient counseling, residential treatment programs, and medication-assisted treatment (MAT). Some of these resources include:
Catholic Charities Diocese of Trenton offers a Medicaid-assisted treatment program for opioid addiction, providing medically-supervised detox, residential services, and outpatient counseling.
Government Resources for Opioid Addiction
Recognizing the gravity of the opioid crisis, the government has introduced initiatives and resources to aid those affected by opioid addiction.
Combating the opioid crisis requires a comprehensive and multifaceted approach. By increasing awareness of accessibility to and the quality of treatment options, Trenton, along with the rest of the nation, can make strides in tackling this urgent public health concern.
Hope for Lasting Recovery in Trenton, NJ
We believe in the possibility of overcoming addiction and leading an empowered life. Through our dedicated team of Recovery Advocates, we strive to provide guidance, support, and personalized treatment plans that meet your individual needs. It is our mission to assist individuals in Trenton and the surrounding areas on their journey to lasting recovery.
Our closest facility, located at 761 Cuthbert Boulevard, Cherry Hill, NJ 08002, is fully equipped to help you embark on your recovery journey. With professionally trained staff and a nurturing environment, we commit to providing the necessary resources and support to help you steer through the recovery process.
Don't let addiction control your life. Get the help you need today. Give us a call at 856-890-9449 to speak with one of our Recovery Advocates who are standing by to assist you. You can also visit our website at www.southjerseyrecovery.com for more details about our services and offerings.
Questions?
Our Recovery Advocates are ready to answer your questions about addiction treatment and help you start your recovery.
Medical Disclaimer: The Recovery Village aims to improve the quality of life for people struggling with a substance use or mental health disorder with fact-based content about the nature of behavioral health conditions, treatment options and their related outcomes. We publish material that is researched, cited, edited and reviewed by licensed medical professionals. The information we provide is not intended to be a substitute for professional medical advice, diagnosis or treatment. It should not be used in place of the advice of your physician or other qualified healthcare provider.