Alcohol & Drug Rehab Treatment Resources in Philadelphia, PA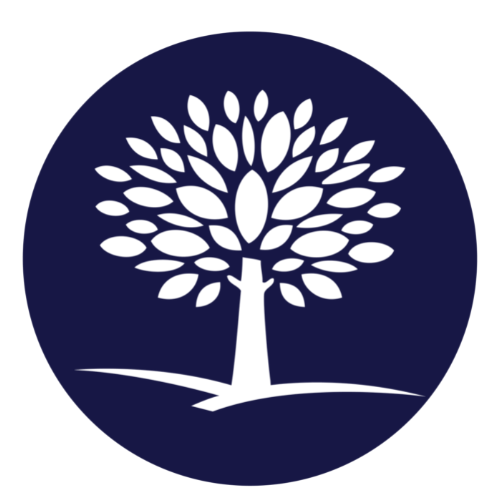 Last Updated: August 29, 2023
Editorial Policy | Research Policy
Substance Abuse Resources in Philadelphia PA
In Philadelphia, the issue of substance abuse is a significant public health concern. According to the Philadelphia Department of Public Health, an estimated 65,000 Philadelphians use opioids regularly, and up to 70,000 residents have used them non-medically. Alongside opioids, alcohol abuse and misuse of other substances like cocaine are also prevalent in the city. The same public health reports indicate that drug overdose deaths in Philadelphia have surged, with a record of 1,217 overdose deaths occurring in 2017, the vast majority of these involving opioids. This calls for prioritized and accessible substance abuse treatment resources to mitigate the detrimental effects of substance misuse in Philadelphia and guide affected individuals towards a path to recovery.
About Philadelphia, PA
Philadelphia, affectionately known as the "City of Brotherly Love," is one of the most historic cities in the United States. It is rich in culture, with its roots dating back to 1682 when it was founded by William Penn. Philadelphia served as a meeting place for the Founding Fathers who signed the constitution and the declaration of independence. The city's unique vibe is a blend of old-world charm and modern dynamism, featuring iconic landmarks, vibrant arts scene, diverse cuisine, and sports passion.
As of 2021, the city boasts a population of about 1.5 million, making it the 6th most populous city in the U.S. The population is a rich tapestry of different ethnicities and cultures, providing a culturally diverse environment that is a melting pot for brilliant ideas and different perspectives.
Despite its many positives, Philadelphia, like many urban cities, faces significant challenges with substance abuse. The opioid crisis has had a particularly severe impact, with opioids being the main driver of drug overdose deaths in the area. In 2018, there were 1,116 overdose deaths involving opioids in Philadelphia—a rate of 46.9 deaths per 100,000 persons, compared to the average national rate of 14.6 deaths per 100,000 persons. Substance abuse-related issues are a critical public health concern that the local government, health departments, and various organizations are continually striving to address. Initiatives such as increased access to treatment, harm reduction strategies, and public awareness campaigns are being employed as part of a multifaceted approach to combat the issue.
In an attempt to address this drug crisis Philadelphia's Department of Behavioural Health and Intellectual disability Services (DBHIDS) offers a comprehensive range of addiction services, to aid those in need and mitigate the effects of substance abuse on the community.
Our Closest Facility
We at The Recovery Village Cherry Hill understand that overcoming addiction and co-occurring mental health disorders can be challenging. Our facility, located at 761 Cuthbert Boulevard in Cherry Hill, NJ, is here to provide the help you need.
You can reach us at (856) 890-9449.
To learn more about our drug and alcohol rehabilitation services, please visit our website at https://www.southjerseyrecovery.com/
We strive to offer a beacon of hope for individuals in Philadelphia, PA seeking to break free from the chains of substance use. Our treatments are designed to target not only addiction, but also any co-occurring mental health disorders, helping you to heal comprehensively. With a skilled and compassionate team, personalized recovery programs, and a strong commitment to your long-term health and wellbeing, The Recovery Village Cherry Hill lays a firm foundation on which you can build a substance-free life. We believe everyone has the potential to recover, and we are here to facilitate your journey toward recovery.
Overview of Rehab Programs for Treating Substance Abuse near Philadelphia PA
Struggling with addiction? You are not alone. We're here at The Recovery Village Cherry Hill to facilitate optimal recovery and rehabilitation through top-tier treatments and programs designed to empower and restore. Located conveniently near Philadelphia, PA, our facility is your home and stepping stone to becoming substance-free.
Geographical proximity to a premier recovery center near Philadelphia assures those needing help are in close periphery to quality care. Yet, being close to home doesn't mean you'll miss out on the benefits of specialized care away from familiar triggers. Our team is committed to providing a supportive and therapeutically restorative environment for your healing journey.
The Recovery Village Cherry Hill
Our premier facility, The Recovery Village Cherry Hill, is situated at 761 Cuthbert Boulevard, Cherry Hill, NJ 08002. We assure you'll receive high-quality, personalized treatment tailored to your specific needs. Explore our wide variety of treatment modalities which include individual therapy, group counseling, 12-step meetings, healthy life skills workshops, and holistic methods such as yoga and meditation.
Our team comprises an interdisciplinary group of medical professionals, therapists, and staff members who are passionate about helping individuals overcome substance abuse. They specialize in treating various types of substance abuse, tailoring each program to fit the individual's unique needs and circumstances. Our primary mission is to provide a safe, seamless recovery process ensuring your utmost comfort and privacy.
Feel free to connect with us at your convenience. Dial our contact number (856) 890-9449 for immediate assistance. More detailed information about our rehab treatment programs can be accessed directly through our official website: www.southjerseyrecovery.com. We can't wait to assist you on your road to recovery.
Common Co-occurring Disorders in Philadelphia, PA
Co-occurring disorders, also known as dual diagnoses, refer to the phenomenon where a person has a mental disorder and a substance use disorder simultaneously. This is a grave and ubiquitous issue in many communities, including Philadelphia, PA.
The city of Philadelphia has an extensive track record with co-occurring disorders. The most prevalent of these is the concurrence of alcohol and depression. Research shows that those suffering from depression might resort to alcohol as a coping mechanism. Over time, this pattern can lead to a serious alcohol use disorder.
Another common co-occurring disorder in Philadelphia is the dual diagnosis of opioid addiction and anxiety disorders. The escalating opioid crisis has been hitting Philadelphia particularly hard, with many individuals turning to opioids as a way to self-medicate for their anxiety symptoms.
Additionally, there is a significant comorbidity of schizophrenia and tobacco use in Philadelphia. The self-medication theory proposes that individuals with schizophrenia smoke to lessen their psychiatric symptoms and side effects of their medication.
The prevalence of these co-occurring disorders necessitates comprehensive and integrated mode of treatment that addresses both mental health and substance use disorders among Philadelphia residents. Greater access to dual diagnosis treatment programs can contribute significantly to addressing this public health issue.
Recovery Resources in Philadelphia, PA
Gaining access to proper recovery resources provides a robust support system that can help individuals regain control of their lives. Philadelphia, PA, offers a range of local, state, and government resources to assist individuals recovering from substance abuse. Furthermore, nearby treatment centers like The Recovery Village Cherry Hill also offers additional help. Below is a comprehensive list of these resources:
Philadelphia Department of Behavioral Health and Intellectual disability Services (DBHIDS)
DBHIDS provides a wide spectrum of substance use services including inpatient, residential, and outpatient treatment for individuals and families affected by drug and alcohol abuse.
Website: https://dbhids.org/
Philadelphia City Mental Health & Addiction Services
This service operates treatment centers across Philadelphia, offering comprehensive treatments and recovery programs for substance abuse.
Website: https://www.phila.gov/services/mental-health-addiction-services/
Pennsylvania Department of Drug and Alcohol Programs (DDAP)
DDAP provides statewide leadership for alcohol and drug addiction prevention and treatment services.
Website: https://www.ddap.pa.gov/
Substance Abuse in Philadelphia, PA: An Overview
Philadelphia, the largest city in Pennsylvania, has unfortunately not escaped the nationwide substance abuse crisis. The city is grappling with the ever-rising numbers of substance abuse, especially opioid, alcohol, and tobacco. Below is an examination of the most commonly abused substances in Philadelphia, alongside relevant city and state statistics.
Opioid Abuse
The opioid crisis has hit Philadelphia particularly hard. In 2017, the City of Brotherly Love recorded an alarming 1,217 drug overdose deaths—a majority of which were opioid related. This represents a 34% increase from the previous year, significantly higher than the state and national averages.
Alcohol Abuse
Alcohol is undoubtedly the most socially acceptable drug in Philadelphia and indeed the entirety of Pennsylvania. According to the Substance Abuse and Mental Health Services Administration (SAMHSA), an estimated 19.34% of adults in the state reported excessive drinking patterns, slightly above the national average.
Tobacco Use
Despite the consistent efforts by health officials and advocacy groups, tobacco use remains prevalent in Philadelphia. Data from the Philadelphia Department of Public Health indicates that 20.6% of adults in the city are smokers, compared to 14% at the national level. Heroin, cocaine, and marijuana, although less prevalent, also pose significant public health problems. The Pennsylvania-based Caron Treatment Centers reports that in 2018, people seeking treatment for abuse of these substances represented 18%, 13%, and 12% of their total patients, respectively. Understanding the scope of substance abuse in Philadelphia, PA, affirms the necessity for building robust systems and support networks to combat this pervasive issue.
Warning Signs of Substance Abuse
Substance abuse is a formidable problem that lurks within communities, corroding the very fabric of healthy living. If you are a resident of Philadelphia, PA, it is crucial to be aware of the key warning signs pointing to substance abuse. Early identification of these signs can pave the way for timely intervention and recovery.
Behavioral Changes: An individual struggling with substance abuse might shun social gatherings and family events, depict volatile emotions, face legal issues, or exhibit unexplained secrecy or deceitfulness.
Physical Manifestations: Substance abuse often leads to dramatic changes in physical appearance such as sudden weight change, red or glazed eyes, unsteady gait, slurred speech, and unkempt appearance.
Health Complications: Unexpected and unexplained health problems might start surfacing, including frequent nosebleeds, seizures with no history of epilepsy, loss of consciousness, or persistent cough.
Economic Troubles: Financial issues might arise from reckless spending to procure the substance, often leading to unpaid bills and lack of money for essentials.
Work or School Issues: A decline in work performance or grades, frequent tardiness or absenteeism can also be signs of substance abuse.
Remember, early intervention can lead to recovery. If you or someone you know is showing any of these signs, do not hesitate to seek help immediately. For additional resources and support, you can visit the Philadelphia Department of Behavioral Health and Intellectual disability Services website. Together, we can make Philadelphia a healthier city.
Alcohol Addiction Treatments in Philadelphia, PA
Phenomenal progress has been made in Philadelphia, PA, in managing alcohol addiction. The treatments available offer various approaches, each one designed to address the unique needs of every individual. These treatments include but are not limited to medication, therapy, and support groups.
Pharmacological Treatments
Pharmacotherapy is often used in conjunction with other therapies. It can help curb cravings and restore balance in the brain that may have been affected by alcohol addiction.
Psychotherapy
Cognitive Behavioral Therapy (CBT) and Motivational Enhancement Therapy (MET) are common forms of psychotherapy used to treat alcohol addiction. These approaches focus on changing the addictive behaviors through cognitive restructuring and motivation building.
Support Groups
Support groups like Alcoholics Anonymous (AA) provide individuals with a community of peers who understand their struggles. These groups often foster a sense of belonging, which can be immensely supportive during the recovery process.
For those struggling with alcohol addiction in Philadelphia, consider The Recovery Village Cherry Hill, our closest facility. We offer a comprehensive range of evidence-based treatments to ensure personalized care.
The Recovery Village Cherry Hill provides a broad range of services, including detoxification, inpatient and outpatient treatment, counseling, and aftercare planning. Our team of experienced professionals is devoted to helping individuals regain control over their lives and achieve sustained recovery.
Addressing alcohol addiction is never easy, but you don't need to do it alone. With personalized treatment plans, a nurturing environment, and a community full of support, you can begin your journey toward recovery today.
The Opioid Epidemic in Philadelphia, PA and Available Treatment Options
The city of Philadelphia, like many American cities, is grappling with a severe opioid crisis. It has been categorized as one of the worst-hit areas in the United States. The rise in opioid use, which includes prescription opioids, heroin, and fentanyl, has resulted in addiction, overdose deaths, and a significant public health burden.
According to the Pennsylvania Department of Health, in 2018, Philadelphia experienced one of the highest drug-related death rates, with more than 1,100 deaths involving opioids.
Opioid Treatment Options in Philadelphia
Fortunately, there are several resources available in Philadelphia for individuals struggling with opioid addiction. These options typically include inpatient and outpatient treatment, medication-assisted treatment (MAT), counseling, and support groups.
Inpatient and Outpatient Treatment: Many hospitals and clinics in Philadelphia offer intensive inpatient and outpatient treatment programs. These comprehensive programs generally include medical detox, counseling, and aftercare planning.
Medication-Assisted Treatment (MAT): Through medications like Methadone, Buprenorphine, and Naltrexone, MAT programs help reduce withdrawal symptoms and cravings. Numerous Department of Behavioral Health and Intellectual disability Services (DBHIDS) approved providers offer MAT in Philadelphia.
Counseling: Individual and group counseling sessions, facilitated by trained therapists, support individuals in understanding the root causes of their addiction and developing coping mechanisms to maintain long-term recovery.
Support Groups: These peer-led groups provide a supportive environment where individuals can share experiences, gain insights, and motivate each other towards a healthier lifestyle
Government Resources for Opioid Epidemic
The city of Philadelphia is committed to combating the opioid crisis and offers a variety of resources. The Philadelphia Department of Public Health has a search tool that allows you to find nearby treatment centers. Additionally, the DBHIDS provides programs specifically addressing the opioid crisis, such as the Philadelphia Resilience Project and the Warm Hand-off Program.
Another significant resource is the Mayor's Task Force to Combat the Opioid Epidemic in Philadelphia, which comprises experts in public health, addiction recovery, academia, city government, and the community that have been enlisted to reduce opioid abuse, dependency, and overdose in Philadelphia.
Your Quest for Lasting Recovery Starts Here!
As you walk your path of recovery, remember, you are not alone. There's room for hope, and Philadelphia PA longs for your lasting recovery. If you are wrestling with addiction, seek assistance now.
Questions?
Our Recovery Advocates are ready to answer your questions about addiction treatment and help you start your recovery.
Medical Disclaimer: The Recovery Village aims to improve the quality of life for people struggling with a substance use or mental health disorder with fact-based content about the nature of behavioral health conditions, treatment options and their related outcomes. We publish material that is researched, cited, edited and reviewed by licensed medical professionals. The information we provide is not intended to be a substitute for professional medical advice, diagnosis or treatment. It should not be used in place of the advice of your physician or other qualified healthcare provider.