Alcohol & Drug Rehab Treatment Resources in Norristown, PA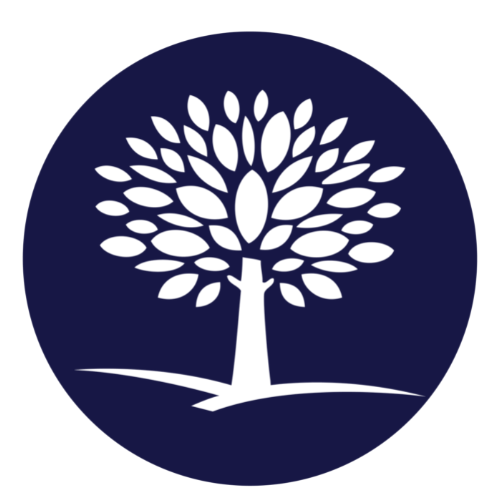 Last Updated: August 29, 2023
Editorial Policy | Research Policy
Substance Abuse Resources in Norristown, Pennsylvania
Norristown, Pennsylvania, is facing a significant substance abuse problem, just like many other cities throughout the United States. The Pennsylvania Department of Health reports that an estimated 10% of the state's residents struggle with substance use disorder. In Montogomery County, which includes Norristown, the overdose death rate is higher than the national average. This system-wide crisis requires accessible treatment resources, and it's our goal here to provide accurate information to those seeking help in Norristown.
About Norristown, Pennsylvania
Norristown, the county seat of Montgomery County, carries a rich history that dates back to the colonial period. Today, the historic region boasts a unique blend of old-world charm and modernity, providing its inhabitants with a lively environment filled with a vibrant culture, parks, and architectural heritage.
According to the latest U.S. Census Bureau data, Norristown has a population of approximately 34,000 people. It's a diverse community, harboring a spectrum of ethnicities, creating an eclectic merging of traditions and lifestyle that's distinctly Norristown.
However, like many other places, Norristown is not without its share of challenges. Substance abuse poses serious problems within the community. Its proximity to major metropolitan areas like Philadelphia results in ease of drug trafficking, inevitably leading to high rates of drug addiction.
Fortunately, this problem has not gone unnoticed. A myriad of local institutions, non-profit organizations, and government agencies are working tirelessly to combat substance abuse. Initiatives such as educational programs, rehabilitation centers, and intervention services aim to support those struggling with addiction and prevent drug abuse within the community.
While the road to recovery may be long and arduous, Norristown remains resilient, with the community coming together to acknowledge, address, and work towards mitigating the substance abuse problem.
Our Closest Facility
We are pleased to introduce you to our closest facility, The Recovery Village Cherry Hill at Cooper Drug & Alcohol Rehab. Ideally located at 761 Cuthbert Boulevard, Cherry Hill, NJ 08002, our center is accessible to individuals in Norristown, PA, seeking exemplary care for substance use and co-occurring mental health disorders.
For immediate assistance or to schedule an appointment, please contact us at our direct line: (856) 890-9449. You can also further explore our services and offerings at www.southjerseyrecovery.com.
Our facility is jam-packed with a wide spectrum of treatment options, ensuring the provision of a personalized and comprehensive care plan addressing the specific needs and conditions of each individual. Our team consists of highly experienced and licensed professionals well-versed in dealing with various forms of substance and alcohol use disorders alongside co-occurring mental health conditions. We promise confidentiality, comfort, and a supportive environment conducive to recovery and healing for all of our clients.
Being in proximity to Norristown, PA, The Recovery Village Cherry Hill at Cooper Drug & Alcohol Rehab brings top-grade treatment facilities right to your doorstep. Choose recovery; choose a better life. Reach out to us today.
Overview of Rehab Programs for Treating Substance Abuse near Norristown PA
Substance abuse is a significant public health issue affecting many people worldwide, and the situation is no different near Norristown, PA. Fortunately, there are comprehensive rehabilitation programs available to help individuals struggling with substance abuse. Our premier facility, The Recovery Village Cherry Hill at Cooper Drug & Alcohol Rehab, stands at the forefront of such initiatives, offering a wide range of specialized treatment programs.
Our rehab programs are designed to address all components of addiction – from detox to outpatient care – ensuring a holistic approach to recovery. We tailor each program to meet the needs of each patient, appreciating that recovery is a personal journey that requires a unique approach for each individual. Treatment includes medical detoxification, residential care, partial hospitalization, and outpatient programs.
The Recovery Village Cherry Hill at Cooper Drug & Alcohol Rehab is conveniently located at 761 Cuthbert Boulevard, Cherry Hill, NJ 08002, a drive away from Norristown, PA. By choosing our facility, patients receive expert care from a highly skilled team in a supportive and comfortable environment. We are committed to making the journey to sobriety a smoother process for our patients.
Interested individuals looking for more information about our quality services can visit our website directly at The Recovery Village. You can also reach us by phone at (856) 890-9449 to discuss treatment options or ask any questions. At The Recovery Village Cherry Hill at Cooper Drug & Alcohol Rehab, your recovery is our priority.
Common Co-Occurring Disorders in Norristown, PA
Co-occurring disorders, also known as dual diagnosis, refer to the simultaneous presence of a mental health disorder and a substance use disorder. In Norristown, PA, as in many regions across the U.S., the prevalence of common co-occurring disorders paints a complex picture of mental health and addiction treatment needs.
One frequently observed co-occurring disorder in Norristown involves major depressive disorder and alcohol use disorder. Depressed individuals may use alcohol as a self-medication method, but excessive consumption often worsens depressive symptoms and can lead to dependence or addiction.
Post-traumatic Stress Disorder (PTSD) and opioid addiction is another common co-occurring disorder. Trauma survivors may resort to opioids to alleviate their emotional pain yet end up with addiction beyond their traumatic stress symptoms.
Anxiety disorders combined with benzodiazepine addiction are also frequently seen. Although benzodiazepines are often prescribed to manage anxiety symptoms, prolonged use can cause dependence, and abrupt termination can even exacerbate anxiety.
To combat these rising numbers, plenty of treatment resources are available in Norristown that offer integrated care for co-occurring disorders. These programs address both disorders concurrently to ensure optimal recovery outcomes.
In summary, understanding the prevalence of co-occurring disorders is crucial for effective mental health and substance abuse interventions in Norristown, PA. By recognizing the interconnected nature of these disorders, we can better design comprehensive care strategies to improve patient well-being.
Recovery Resources in Norristown, PA
Below is a list of several recovery resources available in Norristown, PA. These resources are state, local, and government-supported programs.
The Recovery Village Cherry Hill at Cooper Drug & Alcohol Rehab
We would like to recommend our closest facility – The Recovery Village Cherry Hill at Cooper Drug & Alcohol Rehab. We are dedicated to helping individuals struggling with substance abuse and co-occurring disorders.
Address: 761 Cuthbert Boulevard, Cherry Hill, NJ 08002
Contact Number: (856) 890-9449
Website: https://www.southjerseyrecovery.com/
Substance Abuse in Norristown, Pennsylvania
Substance abuse is a significant public health issue affecting communities across the country, and Norristown, Pennsylvania, is certainly no exception. From alcohol and prescription drugs to illegal narcotics, the problem permeates the city's neighborhoods, affecting individuals and families alike. The most common substances of abuse in Norristown include alcohol, opioids, marijuana, and methamphetamine. Notably, Norristown has been deeply affected by the persistent opioid crisis in Pennsylvania.
Alcohol continues to be one of the most commonly abused substances in Norristown. According to the Pennsylvania Department of Health, approximately 15% of adults in Pennsylvania report binge or heavy drinking.
The opioid crisis is a severe concern in Norristown. In 2019, Montgomery County, where Norristown is located, reported 232 drug-related overdose deaths, with over 80% of them involving opioids. This data underscores the significant impact of opioids on the community, highlighting a need for action and increased resources regarding prevention and treatment.
Marijuana is reported as the most commonly used illicit drug in Pennsylvania, although attitudes towards use are changing due to recent changes in the laws regarding medicinal and recreational use.
The use of methamphetamine, also known as meth, is another cause for concern. While Pennsylvania has not been as severely impacted by the meth crisis compared to some other states, meth-related problems are on the rise, according to the Pennsylvania Department of Health.
Substance abuse in any form is a pressing issue that calls for community-wide responses geared toward prevention, treatment, and support for recovery. Norristown, like many communities across Pennsylvania and the country, continues to work diligently to address this ongoing concern.
Warning Signs of Substance Abuse
Living in Norristown, PA, or any other city, it's crucial to be aware of the warning signs of substance abuse among family, friends, and community members. Substance abuse can take various forms, like alcohol dependency, misuse of prescription drugs, or use of illicit drugs. Here are some often-ignored signs:
Inconsistent Behavior: Frequent mood swings, unexpected hostility, or unusual hyperactivity can be indicative of substance abuse.
Neglecting Responsibilities: Those suffering from substance abuse often neglect their professional, academic, or domestic responsibilities. This could include performing poorly at work, skipping school, or neglecting household chores.
Physical Changes: Significant weight loss or gain, bloodshot eyes, dilated pupils, or a sudden deterioration in personal grooming habits could signal a substance abuse problem.
Financial Troubles: Unexplained financial issues or frequent borrowing of money can also be a sign.
If you notice any of these signs in someone you know, it's essential to support them and encourage them to seek professional help. The Substance Abuse and Mental Health Services Administration offers anonymous resources and guidance. Remember, it's okay to ask for help.
Treatment Options for Alcohol Addiction in Norristown, Pennsylvania
Alcohol addiction can be a devastating disease, affecting every aspect of an individual's life. In Norristown, Pennsylvania, various treatment facilities provide comprehensive services to people battling against alcohol addiction. They utilize a combination of therapy modalities, dedicated support staff, and an enriching environment to promote recovery and sobriety.
The nearest highly-rated facility is The Recovery Village Cherry Hill at Cooper Drug & Alcohol Rehab. Located at 761 Cuthbert Boulevard, Cherry Hill, NJ 08002, it's just a short drive away from Norristown.
The Recovery Village Cherry Hill at Cooper Drug & Alcohol Rehab
The Recovery Village Cherry Hill boasts a compassionate team that provides medically-assisted detoxification and progressive and individualized treatment plans. To contact us, call (856) 890-9449 and speak with our friendly team.
Their comprehensive care includes the following services:
Medical detox
Inpatient residential treatment
Outpatient treatment
Aftercare and alumni services
The Recovery Village Cherry Hill prides itself on implementing evidence-based therapies and is dedicated to supporting the journey to recovery. For more information, visit our website.
Treatment Philosophies
Treatment philosophies may vary from one facility to another. However, most employ a combination of the following strategies:
Individual Therapy: This involves one-on-one sessions with a trained professional to work through personal issues that may contribute to substance use.
Group Therapy: Group therapy can foster a sense of community and shared experience, aiding in the recovery process.
Family Therapy: Alcohol addiction often affects whole families. Family therapy can help mend relationships and create a stronger support network around the individual in recovery.
Medication-assisted Therapy (MAT): Some facilities use medications to help mitigate withdrawals, decrease cravings, and manage co-occurring conditions.
Conclusion
Fighting alcohol addiction can be challenging, but with the correct treatment and unwavering support, recovery is possible. Whether it's through inpatient or outpatient, group or individual therapy, finding the right treatment plan tailored to your needs can make all the difference in your road to recovery.
The Opioid Epidemic in Norristown, PA, and Available Addiction Treatment Options
The opioid epidemic has been a severe issue across the United States, particularly in places like Norristown, Pennsylvania. This crisis emerged due to the over-prescribing of opioids for pain management and the trafficking of illegal opioids like heroin and fentanyl.
In 2019, Pennsylvania reported over 4,400 opioid-related overdose deaths. Norristown has been significantly impacted, and efforts have been ongoing to combat the crisis.
Addiction Treatment Options in Norristown, PA
There are several treatment options available for those affected by opioid addiction in Norristown:
The Norristown State Hospital: Offers medically-assisted treatment (MAT) options for opioid addiction, including buprenorphine (Suboxone), naloxone (Narcan), and methadone.
Gaudenzia Inc: Provides residential treatment programs, outpatient programs, and prevention education for those suffering from substance abuse.
The Montgomery County Methadone Center: Offers a methadone maintenance program designed to help those addicted to opioids transition to clean living.
Government Resources for the Opioid Epidemic
The federal and state governments have also launched several initiatives to combat the opioid crisis:
The Substance Abuse and Mental Health Services Administration (SAMHSA): Provides several resources, including a national helpline (1-800-662-HELP) and a Treatment Services Locator.
Pennsylvania Department of Health: Offers the Prescription Drug Monitoring Program (PDMP) and the "Get Help Now" hotline (1(800)662-4357) for immediate treatment assistance.
Centers for Disease Control and Prevention (CDC): Provides guidelines for prescribing opioids and tracks overdose data for continued progress towards combating the epidemic.
Together, these programs and resources aim to provide hope and effective solutions for those facing opioid addiction in Norristown, Pennsylvania.
Find Lasting Recovery in Norristown, PA
It's never too late to embark on the journey to recovery. Hope is alive and well in Norristown, PA, where individuals who struggle with addiction have a beacon of support in our recovery services. We encourage you to take this crucial step towards a life of health, independence, and the joy of sobriety.
Our dedicated Recovery Advocates are standing by, ready to guide you toward services and resources that can help you establish and maintain lasting recovery. Our closest facility to Norristown is located at 761 Cuthbert Boulevard, Cherry Hill, NJ 08002.
You don't have to do this alone.
Give us a call at (856) 890-9449 and speak with a Recovery Advocate. We're here to navigate you through this journey, armed with knowledge, compassion, and a steadfast commitment to seeing you regain control of your life.
To find out more about our services, visit our website at www.southjerseyrecovery.com
Believe in Recovery. Believe in Yourself.
Questions?
Our Recovery Advocates are ready to answer your questions about addiction treatment and help you start your recovery.
Medical Disclaimer: The Recovery Village aims to improve the quality of life for people struggling with a substance use or mental health disorder with fact-based content about the nature of behavioral health conditions, treatment options and their related outcomes. We publish material that is researched, cited, edited and reviewed by licensed medical professionals. The information we provide is not intended to be a substitute for professional medical advice, diagnosis or treatment. It should not be used in place of the advice of your physician or other qualified healthcare provider.