Alcohol & Drug Rehab Treatment Resources in Levittown, PA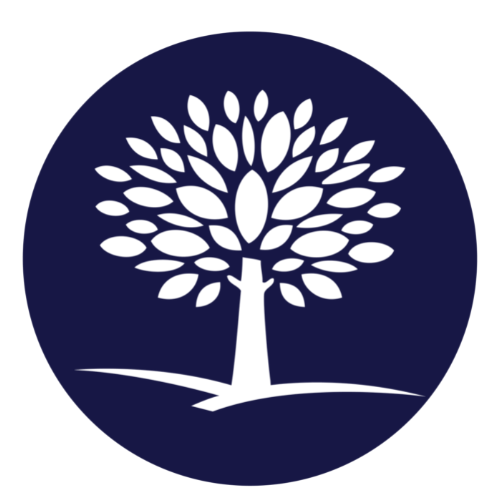 Last Updated: August 29, 2023
Editorial Policy | Research Policy
Substance Abuse Resources in Levittown, PA
Located in Bucks County, Pennsylvania, Levittown is a community that, like many others, has been impacted by the nationwide substance abuse crisis. According to The Pennsylvania Department of Health, in 2018, there were 2,866 drug-related overdose deaths among Pennsylvania residents, a rate higher than the national average. As such, it is essential to highlight available resources and evidence-based treatment options for those struggling with substance use disorders in Levittown.
Note that there are numerous substance abuse treatment resources available in the Levittown area to help individuals and families begin the path toward recovery. These range from inpatient rehabilitation facilities to outpatient counseling services, 12-step groups, and sober living homes. Some of these resources include the Bucks County Drug and Alcohol Commission, Penn Medicine's Princeton House Behavioral Health, and Pyramid Healthcare.
No matter where you are in your journey, these resources are here to provide the help you need. Remember, seeking help is never a sign of weakness but rather a strength. Together, we can take steps toward a healthier Levittown.
About Levittown, PA
Levittown, Pennsylvania, having its establishment rooted in the post-World War II era, is known for its significant input to the concept of suburban American living. Developed by Levitt and Sons, this planned community served as a symbol of the "American Dream," providing affordable housing options for returning soldiers and their families.
The vibe of Levittown is comfortably suburban, characterized by tree-lined streets and family-friendly parks. Despite its humble size, the town boasts a diverse population of over 52,000 people, showcasing a blend of cultures and backgrounds. Well-kept houses, along with an array of schools and communal facilities, spread across the numerous neighborhoods, adding to the warm atmosphere of this quintessentially American suburb.
However, like many communities across the nation, Levittown is grappling with substance abuse issues. The opioid crisis, in particular, has left a profound imprint on this otherwise serene town. According to local law enforcement and health data, heroin and prescription painkillers are the main substances posing significant concerns for public health and safety.
A collaborative approach has been adopted to address this pressing issue in Levittown. The community's efforts range from accessible rehabilitation services, and educational programs to an increase in law enforcement efforts. Organizations like the Bucks County Drug and Alcohol Commission work tirelessly to provide necessary resources and tackle substance abuse via community-based initiatives.
Despite these challenges, Levittown stands firm and continues to exemplify the resilience and solidarity of the community spirit. The town remains a pleasant place to live, with residents committed to ensuring a safe and healthy environment for future generations.
Our Closest Facility
We would like to draw your attention to our nearest facility, The Recovery Village Cherry Hill at Cooper Drug & Alcohol Rehab. Located in Cherry Hill, New Jersey, our facility is ideally situated for individuals in Levittown, PA, who are seeking assistance with substance use and co-occurring mental health disorders.
Facility Details:
Whether you're at the beginning of your journey toward recovery or looking to continue your path toward sustainable sobriety, The Recovery Village Cherry Hill at Cooper is uniquely equipped to meet your needs. Our team of experienced professionals is dedicated to providing comprehensive, individualized treatment for substance use and co-occurring mental health disorders.
We understand the unique challenges that come with dealing with addiction and mental health issues. At The Recovery Village Cherry Hill at Cooper, we focus on treating the whole person, not just the symptoms of addiction. With a full continuum of care that includes detox, inpatient treatment, partial hospitalization, outpatient treatment, and aftercare planning, we empower individuals to take control of their recovery journey and their lives.
We invite you to learn more about our facilities, programs, and how we can support you on your path to recovery.
Overview of Rehab Programs for Treating Substance Abuse near Levittown PA
Substance abuse issues can decimate lives and shatter families. But, it is never too late to shift the trajectory and embark on the road to recovery. In the vicinity of Levittown, PA, rehab programs provided at The Recovery Village Cherry Hill at Cooper Drug & Alcohol Rehab are specifically designed to aid those struggling with addiction.
This renowned facility offers a holistic approach to substance abuse treatment, delivering well-rounded care that addresses the physical, mental, and emotional aspects of addiction. With a commitment to helping individuals lead healthier, drug-free lives, the center offers various evidence-based recovery programs.
Leveraging a multidisciplinary team of qualified professionals, The Recovery Village Cherry Hill at Cooper Drug & Alcohol Rehab delivers personalized treatment plans tailored to the unique needs of every patient. The broad gamut of services provided includes detoxification, inpatient rehab, outpatient rehab, aftercare planning, and more.
The picturesque setting of the center, coupled with the unwavering focus on patient care and well-being, fosters a conducive environment for healing and recovery.
Please find the contact details of The Recovery Village Cherry Hill at Cooper Drug & Alcohol Rehab below:
If you or your loved one are battling addiction and in need of professional help, do not hesitate to reach out to The Recovery Village Cherry Hill at Cooper Drug & Alcohol Rehab. The journey to recovery begins with a single step. Take that step today.
Common Co-Occurring Disorders in Levittown, PA
The term "co-occurring disorders" refers to the simultaneous occurrence of two or more mental health conditions in an individual. In Levittown, PA, certain co-occurring disorders are frequently observed in the population. While these disorders vary in severity and complexity, they all share one thing in common: they require comprehensive treatment to manage both conditions effectively.
One common pair of co-occurring disorders is substance abuse and depression. Individuals who suffer from substance abuse are often battling underlying depression. Substance abuse is not merely a bad habit but a means of self-medication to deal with depressive symptoms. Similarly, people with depressive disorder often resort to alcohol or drug use, which can become habitual and thus lead to substance abuse disorder.
Anxiety disorders, particularly Generalized Anxiety Disorder (GAD), often co-occur with depression as well. In such cases, individuals may experience persistent worry or fear along with depressive symptoms. This debilitating cycle can affect daily functioning and the overall quality of life.
Attention-Deficit/Hyperactivity Disorder (ADHD) and Bipolar Disorder are also commonly seen together. Individuals may struggle with maintaining focus, impulsivity, and mood swings, and the cyclic nature of these conditions can complicate treatment.
It's important to recognize and treat co-occurring disorders together rather than in isolation. If you or someone you know is living with a co-occurring disorder, seek out comprehensive healthcare options.
Substance Abuse in Levittown, PA: A Grim Reality
In Levittown, PA, similar to many other cities and towns across the United States, substance abuse has become a critical public health issue. While there are many substances of abuse, the most commonly observed in this region include opioids, alcohol, marijuana, and methamphetamines.
Opioids: Opioid misuse is especially alarming in Levittown. According to the Bucks County Coroner's Office, Bucks County, of which Levittown is a part, reported 220 opioid-related deaths in 2019 alone. The widespread abuse of prescription opioids and illicit drugs like heroin plays a pivotal role in this crisis.
Alcohol: Alcohol is also prevalent amongst substances of abuse in Levittown. The Pennsylvania Commission on Crime and Delinquency reported in 2020 that alcohol was involved in over 50% of treatment admissions in Bucks County.
Marijuana: Marijuana use, both recreational and medicinal, is still a topic of intense debate. However, reports indicate a rise in marijuana use and associated problems in Pennsylvania. A recent study by the Substance Abuse and Mental Health Services Administration (SAMHSA) found that the rate of marijuana use within a month was higher in Pennsylvania than the national average.
Methamphetamines: Methamphetamines, although not as prevalent as opioids and alcohol, pose a considerable concern in Levittown. The 2020 National Drug Threat Assessment released by the Drug Enforcement Administration indicates a rising trend in methamphetamine use in east coast states, including Pennsylvania.
Substance abuse is a complex issue that requires an equally intricate approach. Levittown and the state's broader region have implemented varied strategies and initiatives, including prevention programs, treatment services, and law enforcement activities, to counter this menace. It's an ongoing battle, and it requires the combined efforts of the entire community to make tangible progress.
Warning Signs of Substance Abuse in Levittown, PA
The use of illicit substances can have detrimental effects on physical health, mental well-being, and relationships. It's crucial for Levittown, PA, residents to be vigilant and identify potential substance abuse signs early on. Here are some common warning signs:
Behavioral Changes: Frequent mood swings, irritability, unexplained lethargy, or explosive bouts of anger.
Physical Symptoms: Unexplained weight loss or gain, drastic changes in appetite and sleeping patterns, impaired coordination, or a sudden decline in personal hygiene.
Social Isolation: Drastic changes in social circles, withdrawal from family and friends, or secretive behavior.
Financial Troubles: Unexplained lack of money, frequent borrowing, or stealing.
If you or someone you know shows any of these signs, they may be struggling with substance abuse. It's critical to seek assistance as soon as possible. The SAMHSA's National Helpline is a free, confidential, 24/7, 365-day-a-year treatment referral and information service (in English and Spanish) for individuals and families facing mental and/or substance use disorders. Local services in Levittown, PA, may also provide necessary support.
Alcohol Addiction Treatments in Levittown, PA
Alcohol addiction is a complex medical issue that affects individuals both physically and mentally. As such, the associated treatments are multi-faceted, encompassing a variety of approaches such as medication, counseling, and sustained support networks. In Levittown, PA, a range of treatment options are available for individuals striving to overcome alcohol addiction.
Medication-Assisted Treatment (MAT)
Medication-Assisted Treatment utilizes FDA-approved medications in conjunction with behavioral therapies to provide a "whole patient" approach to the treatment of substance use disorders. These medications work to block the euphoric effects of alcohol, relieve withdrawal symptoms and reduce cravings.
Behavioral Therapies
Behavioral therapies are fundamental in alcohol addiction treatments. This approach, facilitated by professional therapists, includes cognitive-behavioral therapy, motivational enhancement therapy, and 12-step facilitation. These therapies help individuals change their attitudes and behaviors related to alcohol use, enhance healthy life skills, and continue with other forms of treatment such as medication and support groups.
Support Groups
Support groups like Alcoholics Anonymous (AA) offer a community of individuals who share their experiences and support each other in achieving and maintaining sobriety. They can be particularly helpful during the recovery process and assist in maintaining motivation, offers a sense of belonging, and provide a positive shared space for growth and healing.
The Recovery Village Cherry Hill at Cooper Drug & Alcohol Rehab
Close to Levittown, PA, The Recovery Village Cherry Hill at Cooper Drug & Alcohol Rehab brings expert and compassionate care to those in the local area. This facility offers comprehensive treatment programs that combine all the aforementioned methods into individualized treatment plans based on the unique needs of each patient.
Contact information:
Conclusion
Overcoming alcohol addiction is a journey that requires different types of care and tools. Levittown, PA, and its surrounding areas are well-equipped to help individuals in this process. It's crucial to remember that there's always hope and help available and that recovery is always possible.
The Opioid Epidemic in Levittown, PA
In recent years, Levittown, Pennsylvania, like many communities across the United States, has experienced the devastating effects of the opioid epidemic. This public health crisis has affected individuals and families, leading to overdoses and increased demands on healthcare and public safety services.
Opioids include prescription painkillers like oxycodone, hydrocodone, and morphine, as well as illicit drugs like heroin and synthetic opioids such as fentanyl. According to data from the OverdoseFreePA, a statewide initiative to combat the opioid epidemic, Bucks County has seen a rise in the number of opioid-related overdoses.
Addiction Treatment Options in Levittown, PA
Fortunately, there are a number of resources in Levittown and surrounding areas to help individuals and families affected by opioid addiction. These include:
Inpatient treatment centers: These facilities offer intensive, residential treatment programs. Pyramid Healthcare, for example, provides a holistic treatment approach that includes both medication and behavioral therapy.
Outpatient treatment programs: These programs, like the one at the Bucks County Drug & Alcohol Commission, Inc., offer a range of services, including counseling, medication-assisted treatment, and peer support.
Support groups: Naloxone is a medication that can reverse an opioid overdose. Groups such as "Nar-Anon" provide support to families dealing with opioid addiction.
Moreover, the Substance Abuse and Mental Health Services Administration (SAMHSA) offers a comprehensive directory of opioid treatment programs nationwide. They also provide a national helpline (1-800-662-HELP) that provides free, confidential, 24/7, 365-day-a-year treatment referral and information service (in English and Spanish) for individuals and families facing mental and/or substance use disorders.
It's vital for everyone to understand that addiction is a disease, not a choice. Everyone can play a part in tackling this crisis – by staying educated about the risks of opioids, spreading awareness, and offering helps to those in need.
Government Resources for Opioid Addiction
Several governmental agencies are actively involved in fighting against the opioid epidemic and provide resources for individuals and families.
Centers for Disease Control and Prevention (CDC): The CDC's opioid webpage contains vast resources such as guidelines for prescribing opioids, information on the risk of addiction, data and surveillance, and more.
National Institute on Drug Abuse (NIDA): NIDA's opioid webpage contains informative pieces about opioid misuse and addiction, treatment options, and advice for those dealing with addiction.
Federal and state funding: The federal government, through SAMHSA, provides grants to state and local governments to improve access to treatment for people with opioid use disorder.
At South Jersey Recovery, we deeply understand the challenges you face during the journey to recovery. But with each obstacle and each struggle, we also see the unlimited potential for hope, growth, and lasting recovery right here in Levittown, PA.
Recovery is not a path traveled alone, and we are committed to standing by your side as you embark on this journey. By providing a compassionate and supportive community, we believe that anyone can break free from the grips of addiction and rediscover a life filled with joy, prosperity, and purpose.
Contact Our Recovery Advocate
We encourage you to reach out and connect with our Recovery Advocate at our nearest facility in Cherry Hill, NJ. They are standing by, ready to inspire hope and guide you to the appropriate resources for your journey of recovery.
Questions?
Our Recovery Advocates are ready to answer your questions about addiction treatment and help you start your recovery.
Medical Disclaimer: The Recovery Village aims to improve the quality of life for people struggling with a substance use or mental health disorder with fact-based content about the nature of behavioral health conditions, treatment options and their related outcomes. We publish material that is researched, cited, edited and reviewed by licensed medical professionals. The information we provide is not intended to be a substitute for professional medical advice, diagnosis or treatment. It should not be used in place of the advice of your physician or other qualified healthcare provider.