Alcohol & Drug Rehab Treatment Resources in King of Prussia, PA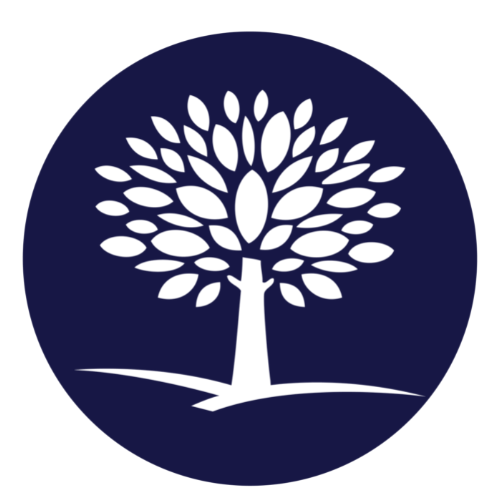 Last Updated: August 29, 2023
Editorial Policy | Research Policy
Substance Abuse Resources in King of Prussia, Pennsylvania
King of Prussia, PA, is a bustling hub steeped in culture and history, but like many areas throughout the country, it is not immune to the challenges of substance abuse. The state of Pennsylvania itself has seen significant battles with substance abuse, especially when it comes to opioid addiction. In 2019, Pennsylvania was among the top states with high opioid overdose mortality rates, with a significant percentage of those cases stemming from places like King of Prussia. Tactics and resources for combating substance abuse have become a priority in the community, and a robust network of support has been put in place to aid individuals battling addiction. Treatment centers, counseling services, detoxification clinics, and support groups are available in abundance, providing comprehensive care to those in need.
About King of Prussia, PA
King of Prussia is a vibrant and dynamic city positioned in the heartland of Pennsylvania. Known as a significant commercial center, this city is indeed the mecca of excitement and thrills for both locals and visitors. King of Prussia is steeped in history, distinguished by its rich cultural heritage that harkens back to the era of the American Revolution. Over the years, it has swiftly grown into a bustling city without losing touch with its roots and historical significance.
With a population of approximately 20,000 people, King of Prussia has a diverse demographic makeup that brings a unique vibe to the community. It is renowned for its robust economy, thriving social scene, excellent educational institutions, and a wide array of leisure and recreational options – all traits of a gratifying place to live and work in.
However, like other cities across the United States, King of Prussia is grappling with substance abuse issues among its community members. The issue hinders not only the growth of the individuals affected but also places a significant burden on the community as a whole. Substance abuse problems span various age groups and socio-economic classes, binding the community in a collective effort to curb their prevalence. The city is active in spreading awareness about the dangers of substance abuse and working on providing efficient measures to help those affected.
King of Prussia has numerous facilities, programs, and services dedicated to educating, rehabilitating, and supporting those struggling with addiction. Through strong community outreach, they aim to reduce the stigma associated with substance abuse and promote a supportive environment where individuals can seek help without prejudice. The city's commitment to addressing this challenging issue is a testament to its communal resilience and capacity to change for a better future.
Our Closest Facility
Our closest facility is the Recovery Village Cherry Hill at Cooper Drug & Alcohol Rehab. Located conveniently at 761 Cuthbert Boulevard, Cherry Hill, NJ 08002, our center is dedicated to providing comprehensive treatment for those grappling with substance use and co-occurring mental health disorders.
Accessible from King of Prussia, PA, our facility is uniquely positioned to bridge the gap between reaching out for help and turning toward recovery. Designed with an individual-centered approach, our treatment center offers a range of addiction management and mental health treatments, aiming to provide the most suitable program for you.
Our services range from medical detoxification, outpatient, intensive outpatient, and partial care services to teletherapy options – all aimed to give robust, 360-degree support in actualizing your recovery journey.
We believe in fostering a supportive, understanding, and safe environment to aid in your recovery, one step at a time. Here, you are not alone. Your journey includes professionals who care, understand, and facilitate your path toward recovery.
For more information on our programs and how we can assist you on your recovery journey, don't hesitate to connect with us. You can reach us at our facility's contact number (856) 890-9449 or visit us at www.southjerseyrecovery.com. Take a single step towards change; let us help you find your way back to a life of wellness and health.
Overview of Rehab Programs for Treating Substance Abuse near King of Prussia, PA
Substance abuse is a widespread problem that affects individuals and families across the country. If you're in King of Prussia, PA, and are searching for effective drug and alcohol rehabilitation programs, look no further. The Recovery Village Cherry Hill at Cooper Drug & Alcohol Rehab provides comprehensive treatment programs that cater to the specific needs of each patient.
Our programs are strategically designed to treat all kinds of substance abuse. Whether the problem is drug abuse, alcoholism, or dual diagnosis, we aim to provide treatment that not only addresses the immediate physical needs but also targets the root cause to promote lasting healing and recovery.
Our team comprises licensed professionals who are experts in handling chemical dependency issues. They provide medically supervised detox, residential inpatient care, partial hospitalization programs, outpatient services, and thorough aftercare planning. Since many individuals battling substance abuse sometimes have co-occurring mental health conditions, we specialize in dual-diagnosis treatment programs that can concurrently address both issues. With the combination of effective treatment plans, compassionate staff, and an ideal healing environment, recovery becomes a reachable destination.
Contact Information
The Recovery Village Cherry Hill at Cooper Drug & Alcohol Rehab is strategically located to serve patients in and around King of Prussia, PA. You can find us at:
Address: 761 Cuthbert Boulevard, Cherry Hill, NJ 08002
Phone: (856) 890-9449
Website: https://www.southjerseyrecovery.com/
Contact us today to begin your journey toward recovery. We are here to offer support, guidance, and effective treatment options that can help you regain control of your life.
Common Co-Occurring Disorders in King of Prussia, PA
King of Prussia, Pennsylvania, just like many other locales, is home to a population that struggles with various co-occurring mental health disorders. These disorders, often a combination of mental health and substance abuse conditions, present unique challenges for individuals and healthcare providers alike.
One common co-occurring disorder in King of Prussia is Major Depressive Disorder and Substance Use Disorder. Individuals with this co-occurring disorder often struggle with symptoms of depression while also battling an addiction to substances like alcohol or illicit drugs. Treatment for this condition often entails a comprehensive approach, addressing both the mental health condition and the addiction.
Another prevalent co-occurring condition is Anxiety Disorders and Alcohol Use Disorder. Persons affected by this condition often use alcohol as self-medication for their mental health issues, only to develop a dependence on alcohol, creating a cycle that can be challenging to break.
Bipolar Disorder and Substance Use Disorder are also common in King of Prussia. This co-occurring condition tends to cause significant impairments to the sufferers as it may exacerbate the signs and symptoms of each disorder, making it challenging for them to lead a regular life.
It is essential to recognize that tackling co-occurring disorders requires coordinated, specialized care provided by professionals who are experienced in handling both mental health and addiction conditions. In King of Prussia, several resources and treatment centers offer assistance for co-occurring disorders, aiming at helping affected individuals regain control over their lives.
Recovery Resources in King of Prussia, PA
Residents of King of Prussia, PA, looking for addiction help can choose from a variety of local, state, government, and private resources. Here's a detailed list of available assistance:
The Recovery Village Cherry Hill at Cooper Drug & Alcohol Rehab
State Resources
Several state-government-sponsored resources coping with substance abuse are also available to residents of King of Prussia, PA. These include:
Local Resources
Here are some local government resources for individuals seeking assistance:
Federal Resources
There are a variety of federal resources available to those individuals seeking help. These include:
An Overview of Commonly Abused Substances in King of Prussia, PA
King of Prussia, PA, like many other towns and cities across the United States, faces its unique challenges with substance abuse. Whilst problematic drug use is a nationwide issue, specific local trends can develop associated with various factors, from demographic makeup to social influences. This section delves into the most commonly abused substances in King of Prussia, PA, along with local and state abuse statistics.
Alcohol
Alcohol remains a significant substance of misuse in both King of Prussia and the broader Pennsylvania region. According to the Substance Abuse and Mental Health Services Administration (SAMHSA), an estimated 1,359,000 individuals aged 12 or older were suffering from Alcohol Use Disorder in Pennsylvania in 2018-2019.
Opioids
The opioid crisis has gripped much of America, and the King of Prussia has not been immune to this issue. The National Institute on Drug Abuse reported that in 2019, Pennsylvania saw 2,499 opioid-related overdoses, a rate of 21.6 deaths per 100,000 persons, slightly below the national rate of 21.6 deaths per 100,000 persons.
Marijuana
Marijuana is another common substance of misuse in this region, with the SAMHSA reporting that marijuana use in the past month among individuals aged 12 or older was higher in Pennsylvania at 15.68% compared to the national average of 14.54% in 2018-2019.
Prescription Drugs
The misuse of prescription drugs, particularly opioids such as oxycodone and hydrocodone, is a significant issue. The National Institute on Drug Abuse states that in Pennsylvania, there were approximately 43 opioid prescriptions written for every 100 persons in 2018, representing a considerable health risk, particularly when misused. In a confrontation with these challenges, various tactics and strategies are being deployed by state and local health departments, non-profits, and grassroots organizations to stem the tide of substance misuse in King of Prussia and throughout Pennsylvania.
Recognizing the Signs of Substance Abuse
The ability to recognize the signs of substance abuse is crucial in helping ourselves or our loved ones. Substance misuse can lead to serious health problems and damage personal relations. Below are some common warning signs to be aware of:
Physical Changes: Sudden weight changes, unexplained illnesses or injuries, or changes in sleeping patterns.
Behavioral Signs: Increased absences from work or school, a drop in performance, or a sudden lack of interest in activities once enjoyed.
Mood Changes: Unpredictable mood swings, irritability, or unexplained outbursts.
Financial Difficulties: Unexpected financial problems, borrowing money, or stealing.
If you notice these signs in yourself, a friend, or a family member, it is important to get help immediately. Substance abuse poses serious risks to the health and well-being of individuals and can have long-lasting effects.
Residents of King of Prussia, PA, can seek help from the Montgomery County Department of Health. More information can be found on their website here.
Remember, you're not alone, and there are people ready to help. Early intervention can make a huge difference, so don't hesitate to reach out if you suspect someone you care about may be struggling with substance abuse.
Treatment Options for Alcohol Addiction in King of Prussia, PA
Individuals dealing with alcohol addiction in the King of Prussia, Pennsylvania, region have access to a variety of treatment options. These range from counseling and psychotherapy to medical detoxification and long-term rehabilitation programs. Below, you'll find an in-depth overview of the various forms of treatment available, as well as an introduction to our closest facility, The Recovery Village Cherry Hill at Cooper Drug & Alcohol Rehab, which offers comprehensive treatment services.
Counseling and Psychotherapy
One-on-one interaction with a counselor or psychotherapist can be extremely helpful for those grappling with alcohol addiction. Therapeutic methods used include Cognitive Behavioral Therapy (CBT), Motivational Enhancement Therapy (MET), and Dialectical Behavior Therapy (DBT). These therapies aim to help individuals understand their addiction, develop better coping skills and build a stronger motivation to recover.
Group Therapy and Support Groups
Group therapy and assistance groups such as Alcoholics Anonymous (AA) are valuable resources for individuals dealing with alcohol addiction. These options give individuals the opportunity to share experiences, learn from others, and receive emotional support in a group setting.
Medical Detoxification
In severe cases, alcohol withdrawal can be life-threatening. Medical detoxification facilities can provide the necessary support and medical care during this critical phase. This process is conducted under the supervision of healthcare professionals who make the detoxification process as safe and comfortable as possible.
Long-term Rehabilitation Programs
Long-term rehabilitation programs provide structured, immersive treatment over a period of several weeks or months. Options may be residential (inpatient) or non-residential (outpatient), depending upon the individual's needs and circumstances. This comprehensive approach often includes various therapies, life skills training, and relapse prevention education.
The Recovery Village Cherry Hill at Cooper Drug & Alcohol Rehab
One such comprehensive treatment facility is The Recovery Village Cherry Hill at Cooper Drug & Alcohol Rehab. Located at 761 Cuthbert Boulevard, Cherry Hill, NJ 08002, this facility is a short drive away from King of Prussia, PA. The center provides a wide range of services, from initial detox to long-term aftercare planning, helping patients recover in a supportive and nurturing environment. For any inquiries or to start the recovery journey, you can directly contact the center at (856) 890-9449.
Choosing the right treatment for alcohol addiction is a crucial step toward recovery. With the help of these resources and services in and around King of Prussia, PA, individuals struggling with alcohol addiction can find the help they need to regain control over their lives.
The Opioid Epidemic in King of Prussia, PA
King of Prussia, like many communities across the United States, is grappling with the escalating opioid crisis. The epidemic, characterized by increased opioid prescriptions, opioid misuse, addiction, and overdose deaths, has profound ramifications on the public health and social fabric of this Pennsylvanian town.
A report published by the Drug Enforcement Agency (DEA) showed alarming opioid-related overdose deaths in Pennsylvania, including Montgomery County, where King of Prussia is located. The report marks an increased demand for effective addiction treatment options.
Addiction Treatment Options in King of Prussia, PA
King of Prussia offers several approachable and supportive treatment options for individuals and families dealing with opioid addiction. These often incorporate a combination of medication, counseling, and behavioral therapies. Some available treatment options include:
Government Resources for Opioid Epidemic
The government has also launched several initiatives to combat the opioid epidemic, such as:
HHS's 5-Point Strategy To Combat the Opioid Crisis: A comprehensive strategy to combat the opioid crisis, which includes better addiction prevention, treatment, and recovery services.
DEA's Prescription Drug Take Back Day: An initiative that provides a safe, convenient, and responsible means of disposing of prescription drugs while also educating the general public about the potential for abuse of medications.
SAMHSA's National Helpline: A free, confidential, 24/7, 365-day-a-year treatment referral and information service for individuals and families facing mental and/or substance use disorders.
Together, the community of King of Prussia, PA, is tackling the opioid epidemic. With the help of government resources, medical professionals, and supportive treatment facilities, individuals and families affected by this crisis can find hope and healing.
Hope for Lasting Recovery in King of Prussia PA
We extend heartfelt invitations to individuals seeking recovery from substance use in King of Prussia, PA. We bring hope and the promise of a healthier, sober life. Your journey to lasting recovery is just a phone call away, and it starts here with us.
Contact Our Recovery Advocates
We believe that everyone deserves the opportunity to live a sober, fulfilling life, and we're here to help facilitate that. Our dedicated Recovery Advocates are stationed at our nearby facility and are always ready to take your call and guide you on the path to your recovery.
Reach Out To Us
At our Cherry Hill facility, just a short distance from King of Prussia, PA, we're well-equipped to help.
Together, Let's Walk the Road to Lasting Recovery
Questions?
Our Recovery Advocates are ready to answer your questions about addiction treatment and help you start your recovery.
Medical Disclaimer: The Recovery Village aims to improve the quality of life for people struggling with a substance use or mental health disorder with fact-based content about the nature of behavioral health conditions, treatment options and their related outcomes. We publish material that is researched, cited, edited and reviewed by licensed medical professionals. The information we provide is not intended to be a substitute for professional medical advice, diagnosis or treatment. It should not be used in place of the advice of your physician or other qualified healthcare provider.