Alcohol & Drug Rehab Treatment Resources in Camden, NJ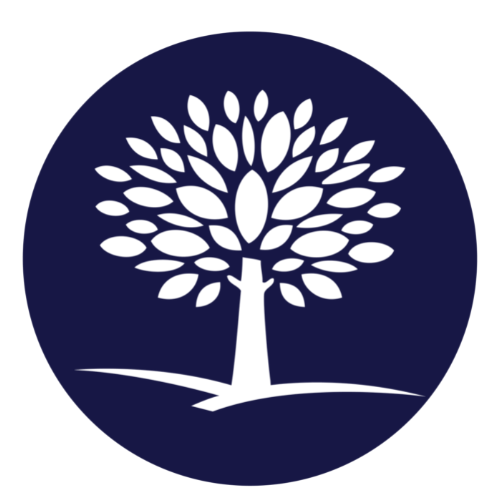 Last Updated: August 29, 2023
Editorial Policy | Research Policy
Substance Abuse Resources in Camden, NJ
In the city of Camden, New Jersey, substance abuse is a significant concern that affects many lives. According to the Substance Abuse and Mental Health Services Administration (SAMHSA), New Jersey has higher rates of substance abuse, particularly opioid abuse, compared to the national average. In fact, an estimated 6 percent of New Jersey residents report illicit drug use. This pervasive issue underscores the critical need for high-quality, accessible treatment resources.
In response to this urgent need, Camden has numerous resources available to those struggling with addiction. In addition to a number of reputable, local substance abuse treatment providers, the city has initiated several preventative measures aimed at curbing drug use and promoting mental health. Camden has also launched public awareness campaigns to reduce the stigma around seeking help for substance abuse, encouraging more individuals to take the crucial first step of reaching out for support.
About Camden, New Jersey
Known for its rich history and cultural diversity, Camden, New Jersey, is a waterfront city located directly across the Delaware River from Philadelphia. Camden played a leading role during the Industrial Revolution with thriving shipbuilding and manufacturing sectors, impressively housing some of the most notable industries like RCA and Campbell's Soup.
Camden boasts a population of over 73,000 people, according to the U.S. Census Bureau, making it the 12th largest city in New Jersey. The community is diverse, active, and resilient, continually working to improve the standard of living for everyone.
Despite its historical significance and ever-striving community, Camden has grappled with issues of substance abuse and addiction. The city has relentlessly experienced high rates of drug use, significantly contributing to the national opioid crisis. In fact, Camden County had the highest number of opioid prescriptions per person in 2016, according to the CDC.
However, the community recognizes this problem and has been putting collective and relentless efforts to curb the menace. Numerous community organizations, healthcare providers, and government agencies work hand in hand to provide outreach programs, treatment facilities, and preventive education. The plight to combat substance abuse enhances the essence of Camden's spirit: endurance, progress, and community resilience.
Our Closest Facility
We understand that seeking help for substance use and co-occurring mental health disorders can be a daunting process. That's why our closest facility, The Recovery Village Cherry Hill at Cooper Drug & Alcohol Rehab, is committed to providing the highest level of care and support.
Conveniently located for residents in the Camden, NJ, area, our facility offers a comprehensive range of services tailored to meet the unique needs of each individual.
We believe that a comfortable and healing environment is crucial for successful recovery. Hence, our facility is designed with the comfort of our patients in mind, providing a safe space for them to focus solely on their treatment and recovery.
Contact Us: (856) 890-9449
Address: 761 Cuthbert Boulevard, Cherry Hill, NJ 08002
For more information, please visit our website: www.southjerseyrecovery.com
Overview of Rehab Programs for Treating Substance Abuse near Camden NJ
The struggle with substance abuse is a challenge many individuals face, but there are local solutions available to aid in the recovery process. Near Camden, New Jersey, The Recovery Village Cherry Hill at Cooper Drug & Alcohol Rehab stands as an exceptional resource for those seeking treatment.
The Recovery Village Cherry Hill at Cooper Drug & Alcohol Rehab, renowned for its compassionate care and innovative treatment programs, offers a community-focused approach centered around holistic healing.
Our team of skilled professionals provides personalized treatment plans, including therapy, aftercare, and support groups. Committed to fostering an environment of positivity, growth, and sobriety, we go the extra mile to empower patients in their recovery journey.
At The Recovery Village Cherry Hill at Cooper Drug & Alcohol Rehab, we strive to provide a healing space that not only aims at overcoming addiction but also at helping individuals learn the skills necessary to enjoy a healthy, sober life in the long term.
Contact Us
If you or a loved one are seeking help with substance abuse, our dedicated staff is just a phone call away. Contact us at (856) 890-9449 to discuss your treatment options. Visit our website https://www.southjerseyrecovery.com/ for more information on our facility and how we can assist with your rehabilitation needs. The first step towards recovery can begin with a simple call.
Common Co-occurring Disorders in Camden, NJ
In Camden, New Jersey, the prevalence of co-occurring disorders, also known as dual diagnoses, is on the rise. A co-occurring disorder is a condition where an individual suffers from a substance abuse problem and a mental health disorder simultaneously.
One widely experienced co-occurring disorder in Camden is opioid addiction and depression. Opioids are usually prescribed for pain relief but are highly addictive. People who become dependent on opioids often face depression due to the drug's impact on brain chemistry. The Substance Abuse and Mental Health Services Administration provides additional information about these disorders.
Another prevalent combination is alcohol addiction and anxiety disorders. Alcohol is often consumed to mitigate symptoms of anxiety, but unfortunately, excessive drinking often exacerbates anxiety symptoms leading to a vicious cycle. Specific resources for dealing with this combination of disorders can be found at the National Institute on Alcohol Abuse and Alcoholism.
Post-Traumatic Stress Disorder (PTSD) and substance abuse, particularly among veterans, is another common co-occurring disorder. Many veterans use alcohol or drugs to cope with their symptoms, which often contributes to addiction. Support is available from the National Center for PTSD, which is part of the U.S. Department of Veterans Affairs.
Overall, the challenge with co-occurring disorders is that they can be tougher to treat than single health conditions. However, The National Alliance on Mental Illness (NAMI) advises that managing both conditions at the same time typically leads to better outcomes in treatment.
Recovery Resources in Camden, NJ
There are numerous resources available for substance recovery in Camden, NJ. Our list includes resources at the state, local and government level. Additionally, we've listed our closest facility, The Recovery Village Cherry Hill, at Cooper Drug & Alcohol Rehab. These resources can provide information, support, treatment, and recovery services for individuals facing substance use disorders.
Our Closest Facility
The Recovery Village Cherry Hill at Cooper Drug & Alcohol Rehab
Address: 761 Cuthbert Boulevard, Cherry Hill, NJ 08002
Contact Number: (856) 890-9449
Website: www.southjerseyrecovery.com
State Resources
Local Resources
Government Resources
Common Substances of Abuse in Camden, NJ
Substance abuse is an issue that, unfortunately, resonates on a significant scale in many communities across the United States, including the city of Camden, New Jersey. The following are some of the primary substances of abuse found in Camden:
Alcohol
Alcohol remains one of the most commonly abused substances in Camden. According to the New Jersey Substance Abuse Monitoring System, in 2020, approximately one-third of all individuals admitted for treatment in Camden County reported alcohol as their primary substance of abuse.
Opioids
The opioid crisis is a nationwide concern, with Camden being no exception. In 2019, Camden County reported 2,454 residents seeking treatment for opioid addiction, a figure that makes up a substantial percentage of all SUD (Substance Use Disorder) treatment admissions in the county (NJ.gov).
Cocaine/Crack
Although the abuse of cocaine and crack has declined over the years, these substances still pose a health risk to the Camden community. Reports from 2020 indicate that nearly 10% of all substance use disorder treatment admissions in Camden County were for cocaine/crack abuse.
Marijuana
Marijuana is another common substance of abuse in the area. As per the state's Department of Human Services, roughly 31% of treatment admissions involving individuals aged 18-24 in Camden County in 2020 were related to marijuana abuse.
Prescription Drug Abuse
Prescription drugs such as benzodiazepines and amphetamines continue to be a frequent cause of SUD treatment admissions. Approximately 5% of all treatment admissions in Camden County in 2020 were for prescription drug abuse.
Measures are being taken at both the state and local levels to work towards reducing these startling statistics through the implementation of various education, prevention, and treatment programs.
Recognizing the Warning Signs of Substance Abuse in Camden, NJ
Substance abuse is a significant issue wreaking havoc on individuals, families, and communities, and Camden, NJ, is no exception. Recognizing the warning signs can be the first step towards seeking help, either for yourself or a loved one. Here are some of the most common signs to look out for:
Behavioral changes: There could be sudden changes in behavior, such as neglecting responsibilities, decreased social activities, or unusual legal problems.
Physical changes: These may be noticeable in the form of weight loss or gain, bloodshot eyes, or lack of personal hygiene.
Psychological symptoms: Indications might be unexplained swings in mood or personality, unnecessary risk-taking, or seeming unusually excitable, fearful, or anxious.
If you or a loved one are experiencing these signs, it's important to remember that you are not alone, and help is available. Many resources provide support and treatment for substance abuse. SAMHSA's National Helpline is a confidential, free, 24/7, 365-day-a-year treatment referral and information service for individuals and families facing mental health and/or substance use disorders. Locally, the Camden County Department of Health and Human Services offers programs and services for those battling substance abuse.
Remember, acknowledging that there is a problem is the first step toward recovery. Don't hesitate to reach out for the help you or a loved one may need.
Alcohol Addiction Treatments in Camden, NJ
Alcohol addiction, also known as alcoholism, is a chronic disease characterized by an inability to stop or control alcohol use despite adverse social, occupational, or health consequences. It is a widespread problem in Camden, NJ, but fortunately, numerous treatment options are available.
Types of Alcohol Addiction Treatments
Medical Detoxification: This is usually the first step in treating alcohol addiction. It involves the supervision of a healthcare professional while the body gets rid of alcohol, potentially using medications to manage withdrawal symptoms.
Residential Treatment: This is an intensive, structured treatment where patients live at a treatment center, receiving 24/7 medical support and therapeutic assistance.
Outpatient Treatment: Outpatient treatment allows individuals to participate in therapy, counseling, and educational sessions without disrupting work or personal schedules. This treatment option is ideal for individuals with less severe addiction or those who have completed residential treatment.
Therapies and Counseling: Cognitive Behavioral Therapy, Motivational Enhancement Therapy, and 12-Step Facilitation Therapy are among the therapeutic options used in alcohol addiction treatment. Counseling services are also vital in helping individuals overcome addiction, build self-esteem, and develop better coping techniques.
Aftercare and Sober Living: Post-treatment support is essential in maintaining long-term recovery. Sober living homes provide a transition period for individuals after treatment, while aftercare programs offer continued support through groups such as Alcoholics Anonymous and N.A.
The Recovery Village Cherry Hill at Cooper Drug & Alcohol Rehab
One top-rated facility that provides these treatments is The Recovery Village Cherry Hill at Cooper Drug & Alcohol Rehab. When it comes to combating alcohol addiction, the expert team at The Recovery Village is committed to providing individualized treatment plans based on a comprehensive intake assessment. Utilizing evidence-based therapies, the facility provides the tools and support necessary for individuals to overcome alcohol addiction and work towards a healthier, sober future.
Address: 761 Cuthbert Boulevard, Cherry Hill, NJ 08002
Contact Number: (856) 890-9449
Website: www.southjerseyrecovery.com
The Opioid Epidemic in Camden, NJ
The crisis of opioid abuse and addiction is a severe challenge in many parts of the United States, and Camden, New Jersey, is no exception. This industrial city, which has battled problems related to drug trafficking, has seen a significant increase in the use and abuse of opioids. These incidents have both life-altering and life-threatening effects on users and burden the healthcare system and social fabric of Camden.
Statistical Overview
According to the Centers for Disease Control and Prevention (CDC), New Jersey had a significant increase in drug overdose deaths from 2017 to 2018, with many cases linked directly to opioids. Camden County has been gravely affected, with over 5002 opioid prescriptions recorded per 10,000 persons in 2018. Camden is also one of the highest-ranked cities for emergency room visits due to opioid overdoses.
Available Addiction Treatments in Camden NJ
Luckily, for those struggling with addiction, there are several opioid treatment options available in Camden. These include:
Opioid Treatment Programs
These programs offer Medication-Assisted Treatment (MAT), including methadone, buprenorphine, and naloxone, that help manage withdrawal symptoms and reduce cravings. An example is the Substance Abuse and Mental Health Services Administration's (SAMHSA) certified programs.
State-Funded Programs
The New Jersey Division of Mental Health and Addiction Services offers affordable treatment services, including in-patient and outpatient treatments, prevention, and early intervention programs. For more information, visit their official website.
Private Treatment Centers
These centers typically offer a range of services, from detox to rehabilitation and aftercare services. They may offer these services at higher costs but usually offer specialized care and a higher staff-to-patient ratio.
To brave this crisis, it is essential that we all stay informed about the risks and realities of opioid use, spread awareness, and support those we know who are battling against this addiction. The first step towards recovery is seeking help. Any concerned individual should not hesitate to contact the above resources to start the journey toward recovery.
Government Resources Available
There are also several national programs aimed at controlling and alleviating the opioid crisis in Camden, NJ, and the USA. These include:
Hope for Lasting Recovery in Camden, NJ
We are dedicated to helping the resilient community of Camden reclaim their lives from the grasp of addiction. Finding recovery isn't a journey that anyone should embark on alone – reach out and take the first step towards a brighter future today.
Our Recovery Advocates are standing by, ready and eager to provide the compassionate support essential in navigating this journey. For those struggling, for their families, and for anyone who fears they may be lost – Let us help you find the path to lasting recovery.
Located just minutes away at 761 Cuthbert Boulevard, Cherry Hill, NJ 08002, our facility is well-equipped and staffed with dedicated professionals who will work tirelessly to support and guide you every step of the way, ensuring your recovery journey is unique to you and your needs.
To speak with a Recovery Advocate today, call us at (856) 890-9449. We're here 24/7 to take your call.
Questions?
Our Recovery Advocates are ready to answer your questions about addiction treatment and help you start your recovery.
Medical Disclaimer: The Recovery Village aims to improve the quality of life for people struggling with a substance use or mental health disorder with fact-based content about the nature of behavioral health conditions, treatment options and their related outcomes. We publish material that is researched, cited, edited and reviewed by licensed medical professionals. The information we provide is not intended to be a substitute for professional medical advice, diagnosis or treatment. It should not be used in place of the advice of your physician or other qualified healthcare provider.