Inpatient Alcohol Rehab & Detox Treatment Centers Near Me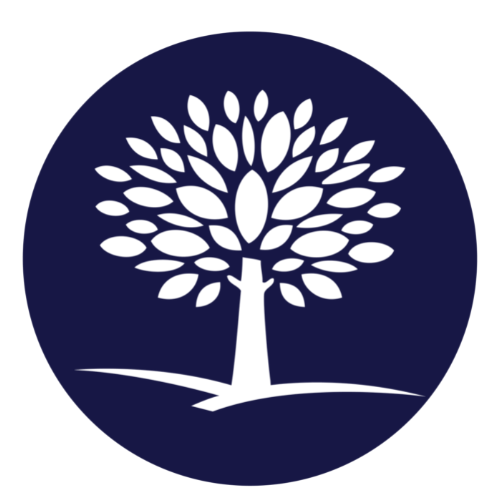 Last Updated: November 2, 2023
Editorial Policy | Research Policy
When a person decides it's time to seek treatment for alcohol addiction, several options are available. One is an inpatient rehab program, which allows patients to live on-site at a treatment center while beginning their recovery.
While inpatient alcohol rehab can be critical in helping someone become established in recovery, some people may have concerns about leaving home or taking time off work. These concerns can be valid, but investing in an inpatient rehab program can be the best option for people with severe alcohol addiction. 
What Sets Inpatient Alcohol Rehab Apart?
Inpatient is one of numerous levels of addiction treatment care. For patients with severe alcohol addiction, inpatient treatment can be the best setting. Inpatient facilities require patients to live on-site, where they will receive around-the-clock care. This setting provides intensive structure and removes people from stressors and triggers within daily life while they begin their recovery.
Key Benefits of Inpatient Alcohol Rehab
Inpatient alcohol addiction treatment programs can help people by providing a supportive environment, professional guidance and tailored treatment to overcome addiction.
Continuous Medical Supervision
While in an inpatient alcohol rehab program, you will have 24/7 access to medical professionals with expertise in the treatment of alcohol addiction. This can be especially important for those experiencing alcohol withdrawal symptoms. Alcohol withdrawal can be uncomfortable and, in some cases, dangerous or even life-threatening.
If you select an inpatient treatment program, you'll have access to medical care and supervision while you undergo alcohol withdrawal. Your treatment team can administer medications and other care to make you more comfortable and reduce the risk of serious complications.
Structured Environment for Alcohol Recovery
Another benefit of inpatient rehab is that it provides intensive structure. You can expect a daily routine with therapeutic activities, such as individual and group counseling, support groups and participation in experiential activities like yoga and art.
This controlled setting will help you establish a firm recovery foundation while reducing the risk of relapse.
Building a Recovery Community in Alcohol Rehab
Inpatient alcohol rehab also allows you to connect with others facing similar challenges. While in an inpatient program, you will develop close connections with other patients in the facility through time spent together in group therapy or support groups.
Not only will you have the opportunity to learn from those facing similar difficulties, but you'll also be able to establish social connections. This connectedness has been found to be an important part of recovery.
Inpatient Alcohol Rehab Process
Before entering an inpatient program, it is helpful to understand the process of accessing and completing treatment.
Admission and Alcohol Use Assessment
Once you have selected an alcohol rehab program that meets your preferences and needs, you will report to the facility for initial assessment and intake. This process typically involves a complete evaluation to help the treatment center staff understand the nature and severity of your alcohol addiction.
During admissions, the rehab program staff will gather information about your medical and mental health history and ask questions about your alcohol use. They'll ask about the frequency and quantity of alcohol consumption, your history of problems with alcohol and the current issues that have brought you to treatment.
Once you've completed an assessment, your treatment team will create a treatment plan that meets your specific needs. This plan will include goals and objectives and specific services, such as counseling and medication, that will allow you to meet treatment goals.
Alcohol Detoxification Process
For many people in inpatient alcohol rehab, medical detox is the first step in the treatment plan. While you detox from alcohol, a medical team will provide around-the-clock supervision to keep you as safe and comfortable as possible while alcohol leaves your system. If withdrawal symptoms worsen, you may be given medications to reduce complications.
Therapeutic Interventions for Alcohol Addiction
After completing medical alcohol detox, you will participate in specialized therapies to treat alcohol addiction. These can include individual and group therapy.
Some common therapeutic interventions used in alcohol rehab include:
Cognitive-Behavioral Therapy: Cognitive-behavioral therapy (CBT) can help you develop coping skills and replace unhealthy or distorted thinking patterns with new ways of thinking. For example, if you believe you must drink alcohol to cope, you can learn to think differently about your coping abilities so that alcohol is not a centerpiece.
Contingency Management: Contingency management programs provide rewards for treatment participation. For instance, a rehab program may give incentives, such as gift cards, to patients who attend appointments or meet certain objectives on their treatment plans.
Family therapy: Many rehab programs also offer family therapy sessions so families can heal from the effects of addiction. During family sessions, loved ones can also learn about strategies for supporting their loved one's recovery.
Twelve-step facilitation (TSF): Some rehab programs also offer TSF, which prepares people to participate in 12-step mutual support groups. TSF is an individual therapy program that teaches the principles of the 12-step program. If your rehab program does not use the 12 steps, at the very least, you can expect to participate in individual therapy sessions to complement what you're learning in group therapy.
Preparing for Life After Alcohol Rehab
Once you complete your inpatient rehab program, you must create a plan to stay committed to recovery when you return home. Many patients step down to an outpatient program after completing inpatient rehab. Outpatient programs allow patients to participate in individual and group therapy services at a community clinic or facility while living at home.
Before you leave inpatient rehab, your treatment team should help you create a relapse prevention plan to maintain your progress while in the inpatient program. This plan can include ongoing outpatient services, such as counseling or support group participation. You'll also need to develop a list of potential relapse triggers and coping strategies.
A Day in the Life at an Alcohol Rehab Facility
Individual rehab programs can vary in the specific services they provide and schedules they follow, but you can expect to follow some sort of daily routine while in inpatient care.
Daily Routines in Alcohol Rehab
Inpatient rehab programs typically follow a daily schedule that begins with breakfast in the morning, followed by individual and group therapy sessions. Afternoons are reserved for lunch and recreational activities like yoga or physical exercise.
The day often concludes with dinner and support groups in the evening, followed by some free time for self-reflection and relaxation.
Rules and Expectations in Alcohol Rehab
Structure is a key component of inpatient rehab, so you'll be expected to follow the rules during your time there. Specific rules can vary by location, but some common rules include:
No drug or alcohol use or possession while in the program or on the premises.
Weapons like guns and knives are prohibited.
Patients cannot leave the facility without permission while enrolled in treatment.
Access to phones and computers is limited or restricted (i.e., you may be able to use your cell phone during approved times and while under supervision, but you otherwise cannot access it).
Romantic relationships with other patients are forbidden or strongly discouraged.
Patients must refrain from disruptive or violent behavior.
Beyond these general rules, you will be expected to actively participate in your recovery. This means you'll be required to attend appointments with your therapist and participate in group therapy and recreational opportunities that are a part of your treatment plan.
Family Involvement in Alcohol Recovery
In many rehab programs, contact and visits with family members are limited to give you space to recover and focus only on your well-being. However, many facilities have some family visiting hours on certain days, and you may be able to make supervised phone calls to loved ones after you've been there for a specific period.
As you progress in your recovery, many facilities include your loved ones in your treatment. They may be invited to come in for family days, or your therapist may encourage them to come and participate in some sessions so they can learn how to support you in recovery. Specific policies will vary based on the facility you choose for alcohol rehab.
Choosing the Right Inpatient Alcohol Rehab Facility
There are numerous factors to consider when choosing an inpatient alcohol rehab facility. These include:
The cost of treatment and whether the facility accepts your insurance plan
Whether payment plans and other financing options are available if you are without insurance coverage
Where the facility is located in relationship to your residence
The types of treatment provided
The types of professionals providing services
Ideally, the rehab center you choose should offer personalized treatment plans to meet each patient's unique needs. They should also hire licensed professionals qualified to treat alcohol addiction. For example, credentialed clinicians, such as clinical counselors, psychologists or social workers, should provide therapy services. It is also important to ensure that licensed physicians and nurses are on staff to meet medical needs.
Accreditation can also be worth considering; an accredited facility has met certain quality standards, so you can be sure you're getting evidence-based, high-quality treatment. Finally, you should check testimonials and reviews before settling on a rehab program. Facilities that have mostly positive reviews are likely to be a better fit than a facility that consistently receives low consumer ratings.
Financing Your Stay in Alcohol Rehab
Understandably, you might be worried about paying for inpatient alcohol rehab. Fortunately, many insurance programs cover some of the cost of treatment, which will reduce your out-of-pocket expenses. Facilities are often happy to verify your insurance benefits before you enroll so you know whether your insurance is accepted and what costs it will cover.
If you cannot use insurance to pay for rehab, you can still find treatment that meets your needs. Some facilities offer services on a sliding fee scale based on your income, which can make rehab more affordable. You may also be able to set up a payment plan in which you pay in smaller increments monthly.
The Transformative Power of Inpatient Alcohol Rehab
You may be worried about taking the first step and enrolling in inpatient alcohol rehab, but choosing to do so can be life-changing. When you enter an inpatient program, you can focus exclusively on your healing and recovery with a team of trained professionals behind you.
For those seeking New Jersey area alcohol treatment services, The Recovery Village Cherry Hill at Cooper offers a full continuum of addiction programs. We have an inpatient alcohol rehab program, partial hospitalization and intensive outpatient options. Our state-of-the-art inpatient facility offers numerous healing amenities, including two full gyms, a computer lab, a basketball court, an art studio and an outdoor fire pit.
Contact one of our Recovery Advocates today to learn more about our services or begin your journey in one of our alcohol treatment programs.
Sources
Bayard, Max; Mcintyre, Jonah; Hill, Keith; Woodside, Jack. "Alcohol Withdrawal Syndrome." American Family Physician, March 15, 2004. Accessed September 14, 2023.
Dekkers, Anne; Vos, Sam; Vanderplasschen, Wouten. "Personal recovery depends on NA unity": an exploratory study on recovery-supportive elements in Narcotics Anonymous Flanders." Substance Abuse Treatment, Prevention, and Policy, July 31, 2020. Accessed September 14, 2023. 
National Institute on Drug Abuse. "Treatment and Recovery." March 9, 2023. Accessed September 14, 2023.
Medical Disclaimer: The Recovery Village aims to improve the quality of life for people struggling with a substance use or mental health disorder with fact-based content about the nature of behavioral health conditions, treatment options and their related outcomes. We publish material that is researched, cited, edited and reviewed by licensed medical professionals. The information we provide is not intended to be a substitute for professional medical advice, diagnosis or treatment. It should not be used in place of the advice of your physician or other qualified healthcare provider.