How to Explain Alcoholism to a Child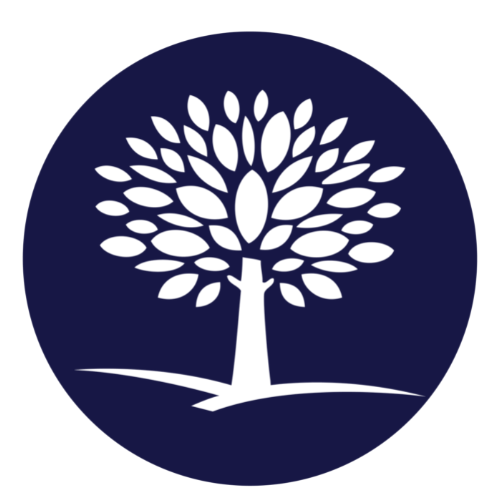 Last Updated: August 17, 2023
Editorial Policy | Research Policy
Parental alcohol addiction has numerous negative effects on children, making it important to understand how to explain alcoholism to a child.
Living with a parent who has an alcohol addiction is sure to affect a child. Some people may be tempted to avoid addressing the issue, but knowing how to explain alcoholism to a child is important because they will recognize a problem in the home, even if you do not talk about it. Having a conversation can alleviate some of the confusion and fear children have and help them understand there are trustworthy, supportive adults in their lives who care for them.
How Does Alcoholism Affect Children?
When a parent has an alcohol use disorder, the clinical term for alcohol addiction, there are numerous potential negative effects on children in the home. According to research1, parents who are addicted to alcohol cannot nurture their children as well as those without alcohol addictions; the consequences of drinking, including irritability and negative moods, can make it difficult for them to be emotionally present with their children. This interferes with children's emotional development.
Alcohol addiction is also linked1 to harsh and even abusive parenting practices, increasing the risk that children will become aggressive, perform poorly in school and gravitate toward deviant peers. Finally, parental alcohol misuse places children at a higher risk of developing an alcohol addiction themselves, as parents who misuse alcohol are often more tolerant of teen drinking.
Importance of Explaining Alcoholism to an Affected Child
Remaining silent isn't the best option when a child has a parent who misuses alcohol. You might think keeping quiet protects the child, but it actually leaves them feeling confused. Without understanding alcohol addiction, children are left to develop their own stories about what is happening with their parents, including blaming themselves for the problems in the family.
Talking with children about alcohol abuse gives them a sense of safety. It helps them recognize they have support2, which is important when coping with the challenges of having a parent with alcohol addiction. When you take the time to talk with children, you also send the message that it's okay for them to share their feelings rather than hold their emotions inside.
Tips for Explaining Alcoholism to a Child
When you're ready to talk to a child about alcohol misuse, there are some useful strategies to make the process more helpful.
Make Sure They Know That Addiction is a Disease
Knowing that alcohol addiction is a disease can alleviate some of children's negative feelings about alcohol misuse. They may believe their parent is a bad person for having an alcohol addiction, so it is important to communicate that a parent's alcohol addiction is a legitimate health problem.
Avoid Talking Badly About The Parent
A person who has an alcohol use disorder may engage in frustrating or inappropriate behavior, but you should avoid talking badly about them in front of their child. Children need permission to love their parents, and if you speak negatively about the parent, such as by name-calling or blaming them for their problems, the child may feel guilty for loving or wanting to spend time with the parent.
Encourage Open Conversation
Research2 with children who have an alcoholic parent has suggested that children feel relief when adults approach them and offer to talk. You don't have to force the discussion, but encouraging them to come to you if they'd like to speak lets them know they're allowed to talk about their feelings.
Explain That it is Not Their Fault
Children tend to feel shame and guilt2 when they have a parent addicted to alcohol because they blame themselves for the parent's alcohol use. It is important for adults to explain to children that their parent's addiction is not their fault. They didn't cause it, and it's not their job to fix it.
Let Them Know They Are Not Alone
Children are prone to loneliness when they live with an addicted parent. They feel they cannot talk about the situation because no one else is experiencing what they are. Telling children that others are experiencing the same thing makes them feel less alone and ostracized.
Remain Age-Appropriate
It's important to be honest with children, but how you explain a parent's alcohol addiction will vary depending on the child's age. For example, teenagers are likely to understand their parent has an alcohol addiction. You may state that their mother or father is sick and going away for treatment to get better for younger children.
The Seven Cs
The National Association for Children of Addiction3 has developed a list of "Seven Cs" to use as important talking points when explaining alcoholism to a child:
You didn't cause it.
You can't cure it.
You can't control it.
You can take care of yourself.
It's important to communicate your feelings.
It's important to make healthy choices.
You can celebrate you.
Additional Resources
Numerous resources offer support to children and families coping with alcoholism.
ACOA
Adult Children of Alcoholics (ACOA) offers support group meetings virtually and in physical locations across the country. In group meetings, participants can share their experiences in a non-judgmental setting and begin to heal from the trauma of growing up in a home with an addicted parent.
If you or your loved one is struggling with alcohol addiction, help is available at The Recovery Village Cherry Hill at Cooper. Alcohol addiction treatment can be the first step in doing right by your children and family. Learn more about treatment and contact us today to get started.
Al-ANON
Al-Anon meetings are available worldwide, offering a safe setting for family members to come together and share their concerns with others also worried about a loved one's drinking.
Alateen
Alateen offers support group meetings tailored toward the needs of teenagers who have been negatively affected by someone's alcohol abuse. The program provides an online chat where teens aged 13–18 can gain support from others.
Families Anonymous
Families Anonymous offers 12-step meetings to support those concerned about a loved one's addiction. Many meetings are available virtually.
NACoA
The National Association for Children of Addiction offers training and tool kits for implementing support groups for children. This organization provides free resources for children on their website, and parents can find pointers for learning how to explain alcoholism to a child.
SMART Recovery
The SMART Recovery program offers a Families & Friends version to help loved ones rebuild their lives after being affected by someone else's addiction. The program has also published self-help books with tools and strategies for coping and setting boundaries.
Questions?
Our Recovery Advocates are ready to answer your questions about addiction treatment and help you start your recovery.
Medical Disclaimer: The Recovery Village aims to improve the quality of life for people struggling with a substance use or mental health disorder with fact-based content about the nature of behavioral health conditions, treatment options and their related outcomes. We publish material that is researched, cited, edited and reviewed by licensed medical professionals. The information we provide is not intended to be a substitute for professional medical advice, diagnosis or treatment. It should not be used in place of the advice of your physician or other qualified healthcare provider.