Suboxone is a first-line treatment for opioid use disorder. The medication can be highly effective in preventing opioid withdrawal symptoms and cravings.
Along with methadone, Suboxone is one of the top medications prescribed to help people recover from opioid use disorders. The drug combines the opioid buprenorphine with the opioid reversal agent naloxone to help block cravings and withdrawal symptoms. As such, Suboxone is one of the cornerstones of medication-assisted treatment (MAT) therapy in the United States.
What Is Suboxone?
Suboxone is the brand name for a medication that combines two separate drugs: buprenorphine and naloxone. Buprenorphine is an opioid that is sometimes prescribed as part of MAT for opioid use disorder. It is a Schedule III controlled substance; in chemical terms, it is a "partial opioid agonist." This means that buprenorphine binds to the brain's mu-opioid receptors but does not fully stimulate them, reducing the risk of getting high.
Naloxone is best known as being the main ingredient in the opioid reversal agent Narcan, and it works by blocking the effects of opioids. When taken by mouth in combination with buprenorphine, naloxone does not easily absorb into the body. Scientists created Suboxone, a combination of naloxone and buprenorphine, to reduce the risk that someone may try to abuse the drug or inject it. This is because naloxone is active when injected and will block opioid receptors, leading to uncomfortable withdrawal symptoms instead of a high.
What Is Suboxone Used For?
Suboxone is FDA-approved to treat opioid dependence. It is one of the first-line medications for MAT of opioid use disorder. Although it contains buprenorphine, an opioid that is sometimes prescribed to treat pain, Suboxone is only used to treat opioid use disorder.
How Does Suboxone Work?
The buprenorphine component of Suboxone is a partial opioid agonist. A partial agonist has a ceiling effect and activates receptors without fully stimulating them. The fact that the brain's opioid receptors are not fully activated by buprenorphine reduces the risk of getting high. However, because the receptors are partially activated, buprenorphine can prevent withdrawal symptoms and cravings.
In addition, Suboxone contains the opioid reversal agent naloxone. While practically inert when taken by mouth, naloxone discourages people from attempting to abuse or inject Suboxone. This is because naloxone becomes active when injected, blocking opioid receptors and preventing a high.
How Is Suboxone Taken?
Suboxone is taken by mouth once daily. The drug is not swallowed; rather, it is meant to be taken sublingually, or under the tongue. When sold under the brand name Suboxone, the drug is available as a film that is placed in the mouth and allowed to dissolve. However, other buprenorphine/naloxone products are available. These products may be taken in different ways and sold under other brand names. These products include:
Bunavail strips that dissolve in the mouth
Suboxone film that dissolves under the tongue
Zubsolv oral tablets
Suboxone Dosage
Suboxone is dosed according to both the buprenorphine and naloxone content of the drug. However, since buprenorphine is the active ingredient that works in MAT, doctors will pay the most attention to making sure the buprenorphine dose is enough to prevent opioid withdrawal symptoms and cravings. Suboxone is available in several different doses that are each taken once daily. These doses include:
Buprenorphine 2 mg, naloxone 0.5 mg
Buprenorphine 4 mg, naloxone 1 mg
Buprenorphine 8 mg, naloxone 2 mg
Buprenorphine 12 mg, naloxone 3 mg
Suboxone Side Effects
Like any drug, Suboxone has some side effects. The drug's most common side effect is decreased sensation in the mouth. Other common side effects include:
Constipation
Tongue pain
Mouth redness
Vomiting
Intoxication
Attention problems
Heart palpitations
Trouble sleeping
Excessive sweating
Blurred vision
If stopped abruptly, Suboxone can also cause withdrawal syndrome as a side effect.
Suboxone Withdrawal
It is possible to become physically dependent on any opioid, including Suboxone. However, being physically dependent on a drug does not mean that you are addicted to it. Rather, with physical dependence, your body has become used to the drug's presence. As a result, suddenly stopping the drug can cause withdrawal symptoms.
It is important not to suddenly stop taking your Suboxone. Taking Suboxone for MAT helps you prevent cravings and also reduces your relapse risk. If you suddenly stop Suboxone, you may no longer have protection against opioid cravings, putting you at risk of relapse and overdose.
Suboxone Withdrawal Symptoms
Suboxone's withdrawal symptoms are similar to those of other opioids but are generally milder. Symptoms may include:
Muscle aches
Sleep problems
Watery eyes
Sweating
Runny nose
Yawning
Enlarged pupils
Abdominal cramps
Nausea or vomiting
Diarrhea
Agitation
Anxiety
Goosebumps
Other FAQs About Suboxone
Get Help for Opioid Addiction in New Jersey
If you or a loved one struggles with opioid addiction, help is available. Suboxone is a much safer alternative to illicit opioids, and it can help you prevent withdrawal cravings and relapse. Our caring experts at The Recovery Village Cherry Hill at Cooper can work with you to see if you are a candidate for Suboxone treatment as you recover from opioid abuse.
Using a full continuum of care that includes evidence-based treatment programs and MAT, we can help you build a foundation for lifelong recovery. Contact us today to learn more about opioid addiction treatment approaches that can work well for your situation.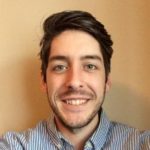 Editor – Jonathan Strum
Jonathan Strum graduated from the University of Nebraska Omaha with a Bachelor's in Communication in 2017 and has been writing professionally ever since.
Read more
Medically Reviewed By – Dr. Jessica Pyhtila, PharmD
Dr. Jessica Pyhtila is a Clinical Pharmacy Specialist based in Baltimore, Maryland with practice sites in inpatient palliative care and outpatient primary care at the Department of Veteran Affairs.
Read more
Medical Disclaimer
The Recovery Village aims to improve the quality of life for people struggling with a substance use or mental health disorder with fact-based content about the nature of behavioral health conditions, treatment options and their related outcomes. We publish material that is researched, cited, edited and reviewed by licensed medical professionals. The information we provide is not intended to be a substitute for professional medical advice, diagnosis or treatment. It should not be used in place of the advice of your physician or other qualified healthcare provider.